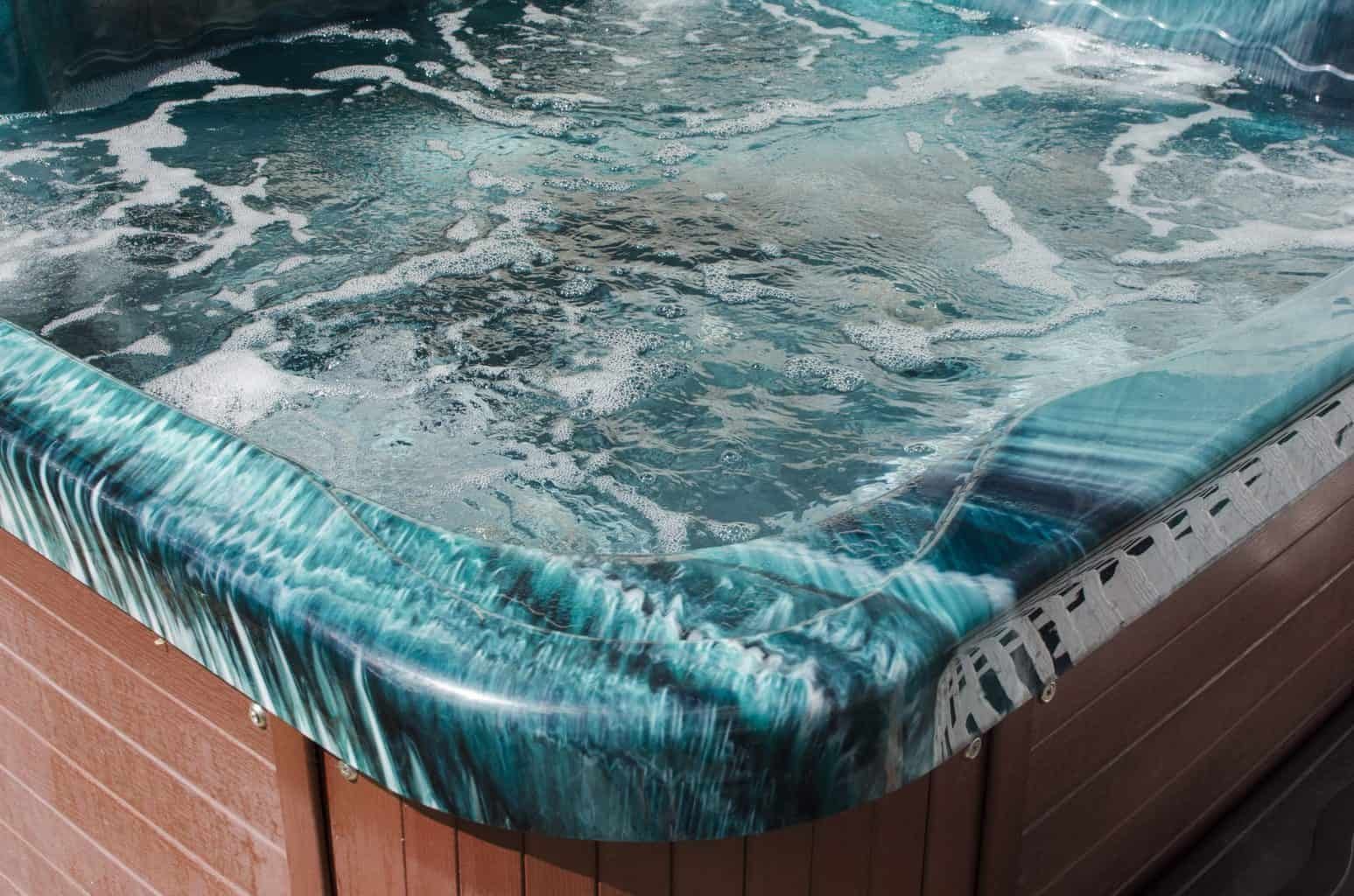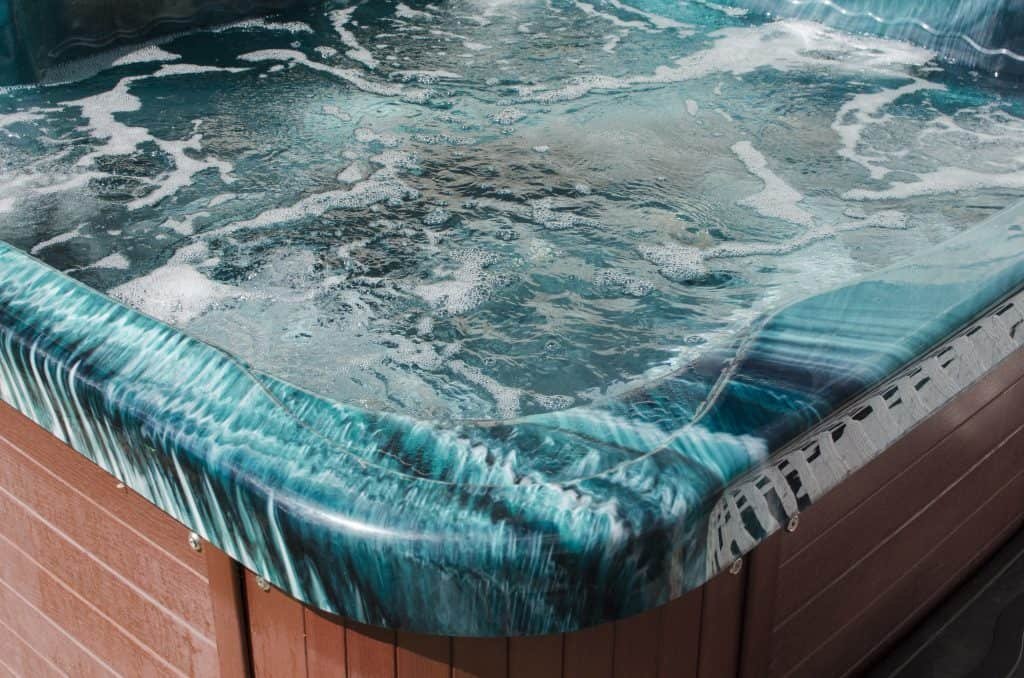 A hot tub in the backyard can be a perfect at-home oasis for a relaxing soak. But before you install, you must consider the weight and size of the tub to find the right area where its weight can be supported sufficiently.
Hot tubs range in weights from just under 100 pounds to over 1000 pounds, depending on the unit's size and construction material. On average, a hot tub will weigh around 500 pounds before water is added. The same 500-pound hot tub will weigh close to 3000 pounds when filled.
In this article, we will address how the weight of a hot tub – as well as that of the water and people in it – affects installation. We will also review the various sizes of hot tubs currently available on the market so you know what to expect if you're considering one.
There Is No One Hot Tub Weight
Hot tubs will have different weights depending on various factors, so let's look at why there are variances:
The Composition of the Hot Tub Affects Weight
The quality, price, and weight of a hot tub will vary due to the material used in its construction. Most hot tubs are made with one or a combination of materials.
To give you an idea of how the different materials affect weight, below are a few examples. These weights are based on a four-person midsize hot tub; weight will increase or decrease, depending on the size of tub purchased.


| | |
| --- | --- |
| Type of Material | Weight Without Water |
| Soft Plastic | Less Than 100 lb. |
| Molded Plastic | 300 lb. |
| Acrylic | 450 lb. |
| Stainless Steel | 250 lb. |
| Fiberglass | 330 lb. |
| Concrete | 400 lb. |
Size
Naturally, the size of a hot tub factors heavily into its weight. Hot tubs come in many shapes and sizes to appeal to customers.
Most hot tubs come in sizes considered small, medium, and large. This is determined by two factors:
The number of occupants it can hold
The dimensions of the tub itself
Number of Occupants
The following is a breakdown of how hot tubs sizes correspond with its recommended maximum number of occupants:
Small Hot Tub – 2 to 4 people
Midsize Hot Tub – 5 to 7 people
Large Hot Tub – 8 people or more
Looking at the different dimensions of a hot tub will determine if you have enough space in or outside of your home to install it. Our chart below also shows the average weight for these sizes of hot tubs, excluding the plastic blow-up types.
| | | | |
| --- | --- | --- | --- |
| | Length | Width | Average Empty Weight |
| Small | 5'5"-7' | 5'4"-6'8" | 300-500 lb. |
| Midsize | 6'6"-7'10" | 6'4-7'9" | 600-700 lb. |
| Large | 7'-9' | 7-9' | 800-1000 lb. |
Don't Forget to Figure in the Water Weight
After deciding on the size and material of a hot tub, make sure the area you place it in has enough structural integrity for the weight filled with water. We will water weight in more detail in just a bit.
What Type of Foundation is Best to Support a Hot Tub?
Types of Hot Tub Foundations
We know that hot tubs filled with water can weigh over 3000 lbs. This is not including the weight of occupants inside the hot tub. For a four-person hot tub, you must figure in the weight of the four people who plan to sit in it.
There will need to be some type of support for the hot tub unit so that it does not sink into the ground or damage a foundation that is not strong enough to support it.
Concrete
When installing a hot tub, a concrete slab may be the best choice to support the hot tub's weight.
It is recommended that the concrete itself be at least four inches thick with a six-inch base material underneath the concrete.
If adding anything other than a hot tub to the slab, make sure your contractor is aware in case the thickness of the concrete may need to be thickened.
Pavers Bricks
Like concrete, pavers bricks are another good option to support a hot tub. The pavers also need a six-inch base material under them to help give support.
General base materials that can be used include:
Sand
Pea gravel
Crushed rock
Sometimes, the hot tub can be installed directly over the gravelwithout the paver bricks.
Decking
When concrete is not an option, a deck can also be made to support most hot tubs. Most decks built less than a couple of feet off the ground will not have any issues supporting a hot tub.
Once you begin to increase height, however, the decking can become unstable. Reinforcements to the deck must be made, the higher it is built. Be sure to consult a professional to maintain a secure deck area for a full hot tub.
Spa Pad
A spa pad consists of interlocking plastic squares that are used to support a hot tub. Most can be purchased where hot tubs are sold. They are designed to support at least 100 lb. per square feet.
How Much Weight Does Water Add to a Hot Tub?
Figuring In Water Weight
As we have seen, the weight of a hot tub can vary by the size and material used to manufacture the unit. Let's take a look now at how that weight changes when water is added. This is important due to the dramatic weight increase after adding the water to the hot tub.
When planning an installation, the final weight with water must be used in the calculation for how much support the hot tub will need.
Water weighs 8.34 lbs. per gallon. This explains why the weight of a hot tub goes up significantly when we add water to it. Of course, the larger the dimensions of the hot tub, the more water it will take to fill it, and increasing the weight. The chart below has added water weight and shows how much a hot tub increases in weight by adding water.
| | | |
| --- | --- | --- |
| Type of Material | Weight Without Water | Weight With Water |
| Soft Plastic | Less Than 100 lb. | 2200 lb. |
| Molded Plastic | 300 lb. | 2800 lb. |
| Acrylic | 450 lb. | 3000 lb. |
| Stainless Steel | 250 lb. | 2800 lb. |
| Fiberglass | 330 lb. | 2850 lb. |
| Concrete | 400 lb. | 2900 lb. |
Is a Crane Required When Installing a Hot Tub?
In most cases, a crane will not be required to install a hot tub in a backyard. Companies that sell and install hot tubs use what is called a hot tub cart to roll it to where the installation takes place.
There are instances where a hot tub cart may not be appropriate, and a crane could be used. Houses that have wet soil that would cause the cart to sink or homes that do not have space to move the cart to a backyard may need the use of a crane. A crane service can be hired in this instance, usually adding extra cost to the installation itself.
In Conclusion
Hot tubs are manufactured in many shapes and sizes. Each one's weight depends on the material the hot tub is made from, the water added, the weight of the occupants, and the size of the unit itself. Once you have established what size of hot tub you want, you can begin to research if your choice can be installed.
You can see there are many things to contemplate when deciding on adding a hot tub. Those who purchase a hot tub without first considering the size and weight can be disastrous. Have a professional installer inspect where you want to install a hot tub is important and will save you time and money in the end.