When you want perennials that survive the climate of where you live, you need to know the USDA zone number. Zone five is one of the zones that the USDA outlines as a region of cold temperatures that don't go below negative 20 degrees Fahrenheit. If you are looking for good perennial flowers that survive these winter conditions, many choices could suit your tastes.
Perennial flowers that grow well in zone five must be hardy. The characteristics of these perennials are that they have frost-resistant foliage and are very drought resistant. The root structures hibernate in the soil and withstand thick frost and even snowfall through entering, sprouting beautiful blooms each spring in the same place. Read on for a list of the best-rugged perennials in zone five.
What is Zone 5
Zones are climate regions designated by the United States Department of Agriculture(USDA). These zones detail the temperature differences throughout the country. From this information, gardeners and growers establish the types of crops or plants and flowers they can grow safely outdoors in their country region. 
Zone five is a temperate region characterized by winter snows and low temperatures between -20 degrees Fareheight and -8 degrees Fahrenheit.
Perennial flowers are hardy in zone five because they can withstand winter frost and snow. Also, the foliage of these perennials and the flower blossoms are drought resistant.
Lavender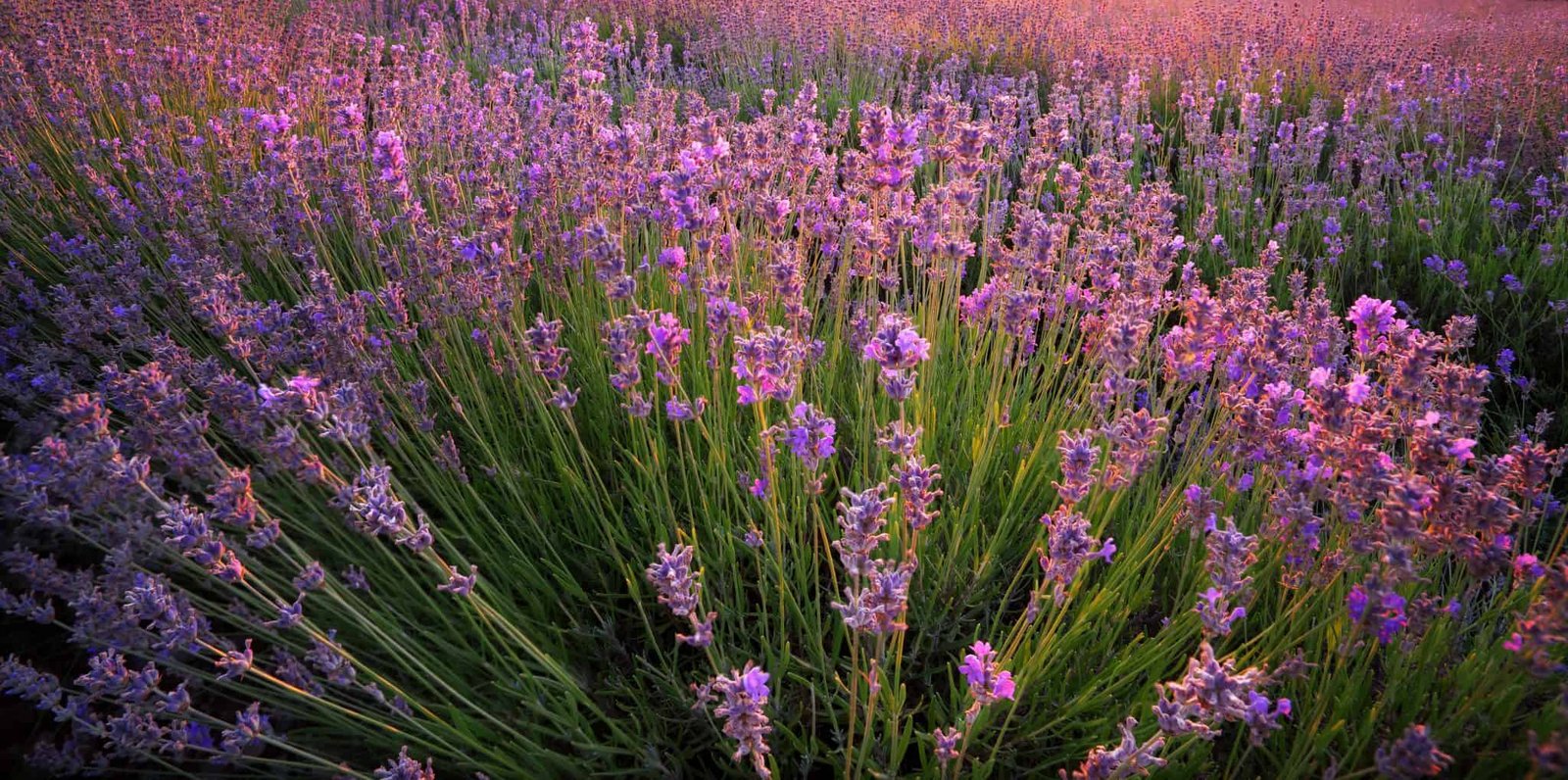 Lavender is one of the most popular flowering herbs in zone five and all over the world. Its scent is legendary and used for the treatment of anxiety and to promote relaxation. Overall, the perennial flowering of lavender is an excellent-smelling plant that is incredibly hardy. The shrubbery of lavender lasts through even the most challenging weather conditions that zone five can throw at it and still shoots out long spears of blossoms every spring and summer.
Lavender is one of those perennials that keeps sprouting up in the same position year after year due to a hardy root base. It also has a small shrub structure that remains all year long.
This shrub has short, tough, sinewy leaves that are both drought resistant and frost resistant—the long blossoms of the lavender plant smell incredible.
The blossoming flowers of lavender are perfect for a centerpiece or other decorative floral arrangements and grow back quickly after clipping.
Black-Eyed Susan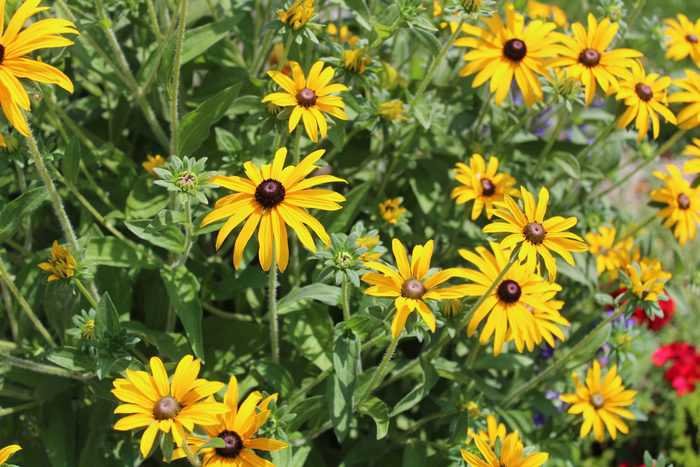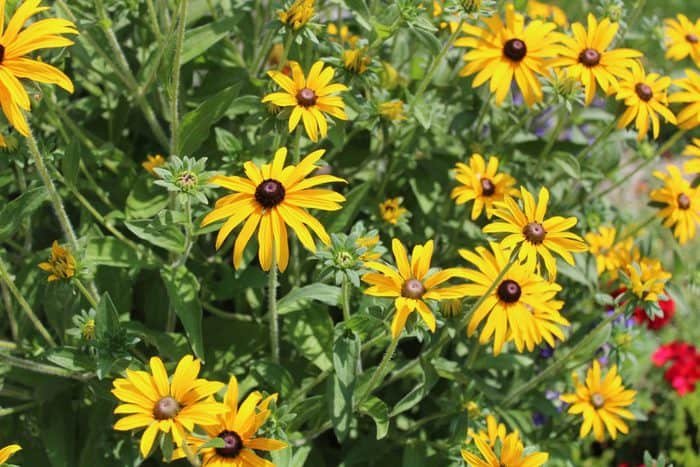 The large lovely blossoms of a black-eyed Susan are great when they come up in the summer. However, these flowers are also very hardy and have short stubby drought resistant and frost resistant leaves on their shrubbery.
The shrubbery of a black-eyed Susan perennial flower stays alive all year long. The roots structure of this perennial allows it to continue growing throughout the year, however much more slowly in the winter or when covered with snow.
These versatile and beautiful flowers are beloved by gardeners because of their ease of growing. These hardy perennials can grow in partial or complete shade and even in full sunlight.  Like many other perennials in the zone five categories, they are excellent cut flowers because of their large blossoms and long stems.
Bee Balm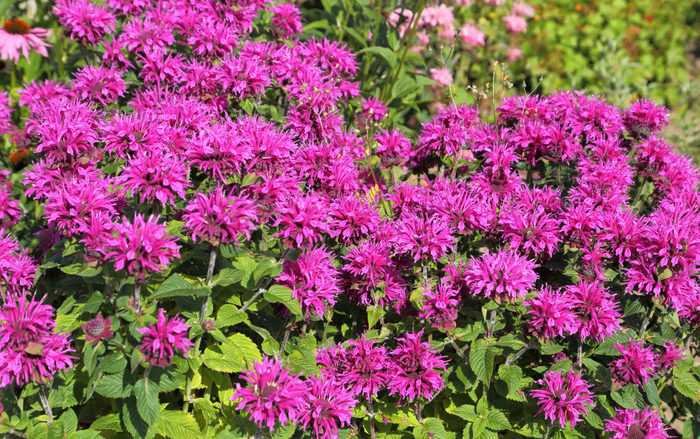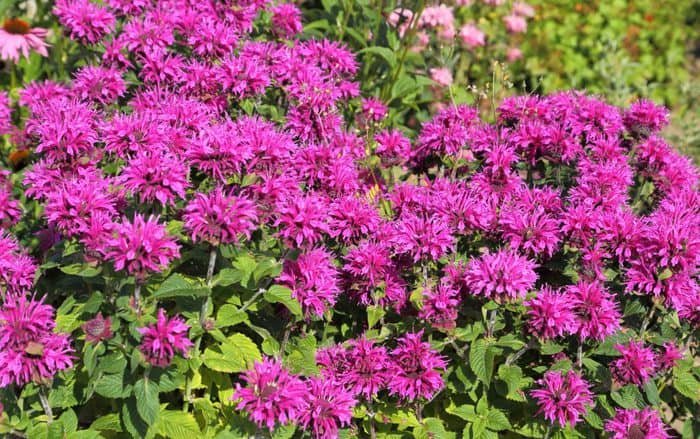 One of the most colorful perennials on this list, bee balm flowers are incredibly bright bursts in a garden and attract many pollinators, including butterflies, bees, and hummingbirds. Their long stems and enormous bursts of blossoms make them excellent cut flowers for centerpieces, and they grow back quickly after getting cut.
Unlike other hardy perennials on this list, this flower has many different color options. Some of the most vibrant are the raspberry red and orange blossoms. The smell of these lovely flowers is a welcome scent for the gardener looking for mid-summer reward and easy to care for hardy shrubbery during winter.
Echinacea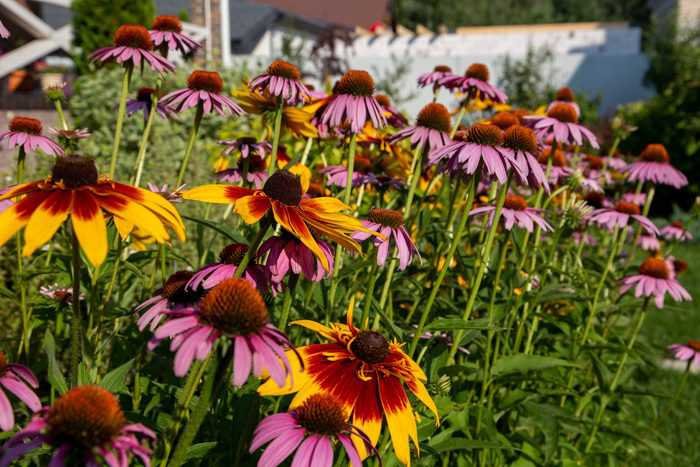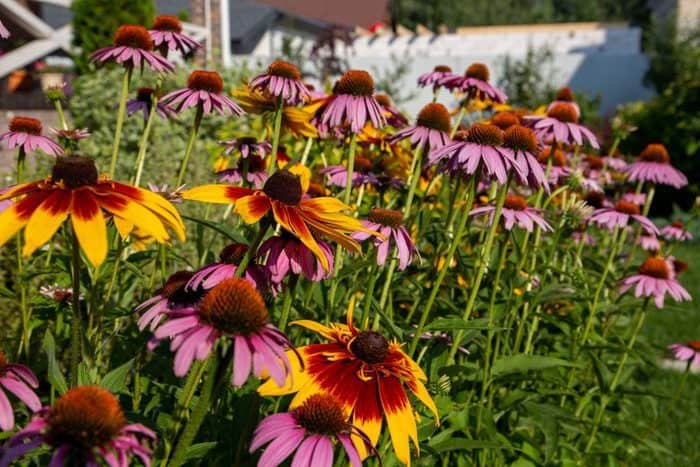 These perennials bloom all summer long and love the sun. Make sure that you choose the sunniest plot in your garden for these wonderfully easy-to-grow flowers. 
Surprisingly, echinacea is also an herb that is good as a remedy in teas for colds. However, the flowers are also so beautiful and easy to prune that you will probably want to cut them and use them as decoration before drying them for medicinal purposes.
If you attempt to propagate this hardy perennial, ensure the cutting has a long taproot before planting. Watering these plants is not very difficult. However, without the long taproot to get it started, echinacea plants that get propagated from cuttings don't tend to survive.
Asiatic Lily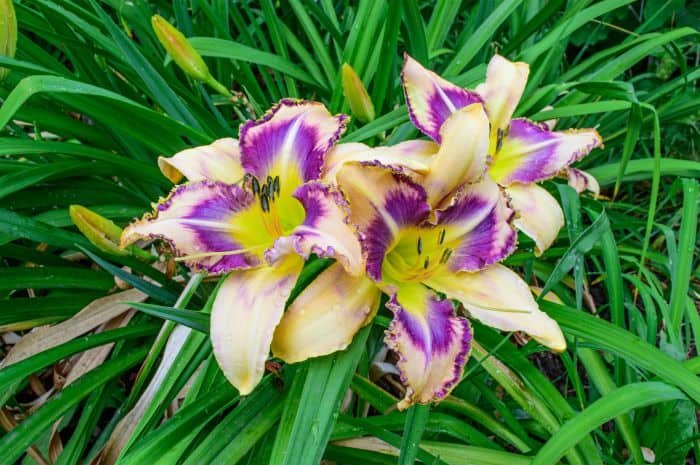 The most gentle and delicate-looking blossom on this list, the daylily, is incredibly resistant to drought and grows well just about anywhere in your yard. As long as it does not get too cold, the lilies will bloom in late spring and give the garden a burst of color for a brief time.
The cool dormant time during the winter months is precisely what this hardy perennial needs for propagation. The cold of the zone five climates helps activate the blossoms that will dazzle in months to come. 
Even though there are several different types of lilies that you could grow, the hardiest and most successful in the zone five climates is an Asiatic Lilly. The Asiatic Lilly matures and blooms later than other lilies. This means that the colder weather won't affect the sprouts so much early into their maturation.
However, most other types of lilies need to get started in a warmer environment. The sprouts of lilies in zone five climates need to begin indoors with a home or a greenhouse. This ensures that the roots properly develop and will provide the nutrients and water required for the plant to flower later in spring fully.
In Conclusion
Zone five perennials are a mixture of medicinal herb flowers and big, thick-stemmed hardy flowers. The shrubs of these perennials are usually visible and somewhat alive all year long. However, since these plants get used to the drier and colder conditions of zone five climates, they don't need a lot of watering.
Make sure that you take advantage of the long stems of these perennials and make centerpieces all summer long with their beautiful blooms. Happy growing!