The climate of zone six is especially tricky for those looking for lovely blossoms of perennial flowers. The area of zone 6 environments cuts a large swath across the center of the United States from the east coast to the west coast. These are more temperate climates with flowers that are also cold hardy. This guide has a list of some of the best hardy perennial flowers in zone 6.
Since zone six is so large and encompasses over 30 U.S. states, many different flowers grow in this region. However, only a few of them are perennials that are of a truly hardy stock. Read on for a list of some of the best hardy perennial flowers in zone 6.
What Is the Zone 6 Climate?
Zone 6 climate is one of the largest zones in the United States. It is comprised of about a third of the U.S. and consists of over 30 States. This region is known for moderate temperatures and dryer conditions.
The minimum average temperature in winter in zone 6 climates are negative 10゚F to 0゚F. The temperature range of this zone means that perennials must be very hardy and resist frost as well as drought.
Even though many perennial flowers are hardy enough to withstand the winters in the climates associated with zone 6, this list focuses on some of the most popular and beautiful zone 6 perennials for your garden.
Achillea Fanal or Yarrow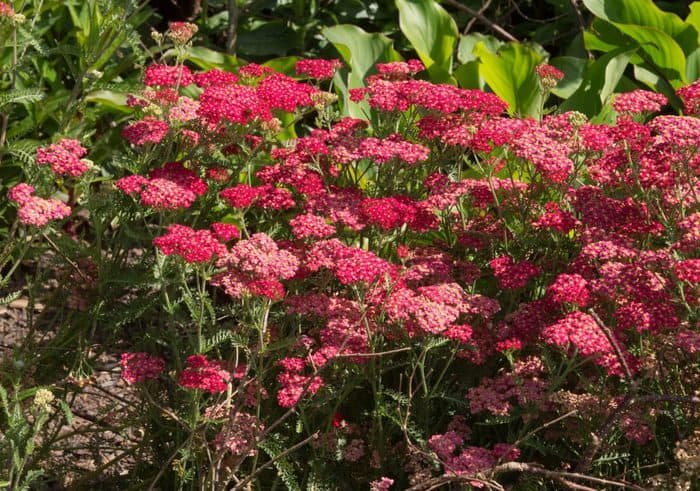 These beautiful perennials are the bright red color that attracts many pollinating insects, including butterflies. Their thick stock is dark, and rough flower petals make them incredibly Hardy against winds, storms, and cold temperatures in zone 6 climates.
Another significant aspect of these perennial flowers is that they are heat resistant and resistant to the ravages of animals like rabbits and deer that might like to snack on them.
The long stalks of this perennial flower make them fantastic for cut flowers. The flowers or buds make up clumps that grow on stocks that reach lengths of 30″ or more and are a perfect centerpiece for any table.
Iris Cloud Ballet or Bearded Iris
This beautiful iris is a baby blue color. This flower is as delicate looking as its name suggests. It grows drooping paddles that are lovely and is lovely and also hearty.
Once the bulbs of this iris are established and have a decent root system, it grows into a beautiful flowering Iris out of sword-like leaves. It is also drought-resistant. And its frost-resistant bulbs wait out the winter once the roots have taken ground.
The only problem with the iris cloud ballet is that it is not edible. People or animals who may digest this iris get indigestion and intestine problems. It is a toxic flower that should not get planted in a garden where small children or loose domesticated animals may accidentally ingest it.
Lupines or Bluebonnets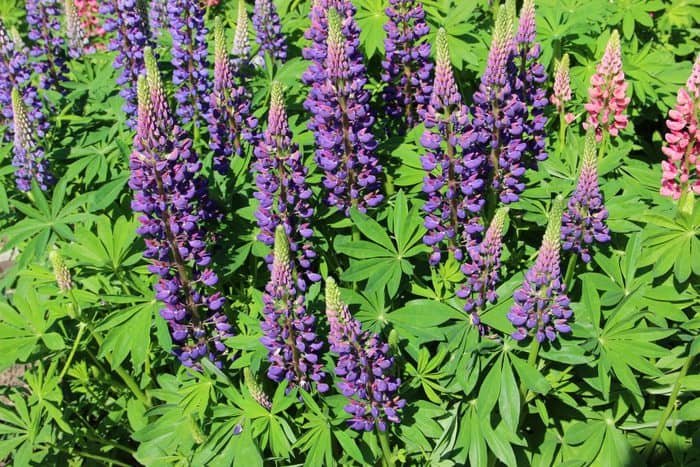 The purple spikes of flowers are a classic zone 6 perennial that you can find out in nature wildly. This hearty perennial has root systems that sprout up even after prolonged dry spells or frosted ground. Lupine flowers are hardy because of their root systems, which keep growing back every year after the winter frosts have warmed up.
They are excellent perennials that also add color and fragrance to your garden year after year. Lupines also come in cool summer mixtures with excellent color choices. However, beware of buying hybrid mixture lupines in hotter climates because they will not survive. 
Coral Bells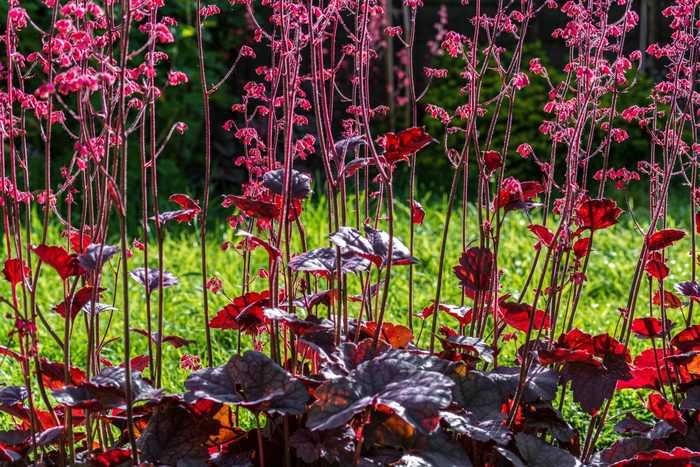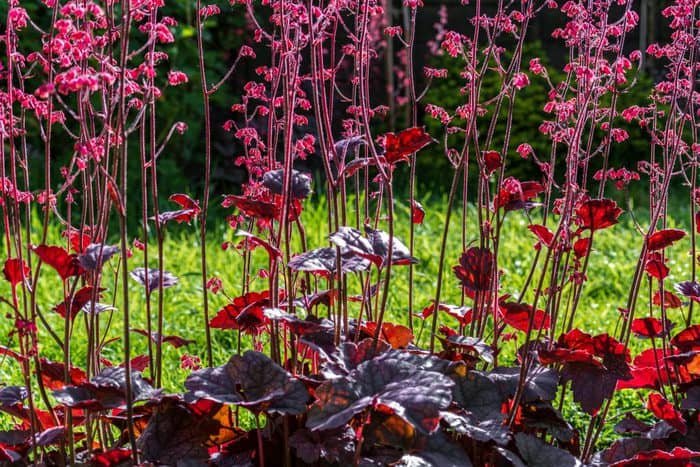 The bright red sprawling leaves and flower clusters of the coral bell perennial are a beauty to behold. Not only are these perennials hardy, but they are incredibly colorful and add excellent ground color with their low-lying foliage.
Planting coral bells as a mass of growth are the best-looking option for this hardy perennial. However, the beautiful color of the foliage also makes putting them in a jar or pot as a specimen plant a viable option for showcasing their lovely colors.
Overall, the coral bells prefer shade but can handle more sunlight in colder climates.
Make sure that they never receive full sunlight, as this will scorch the leaves. Finally, the best part about these plants is that they are frost, drought, and deer resistant, making them one of the hardiest and most robust perennials on this list. 
Hellebore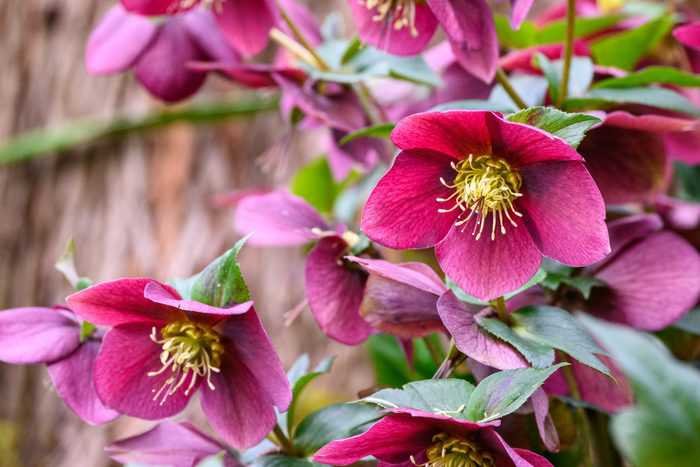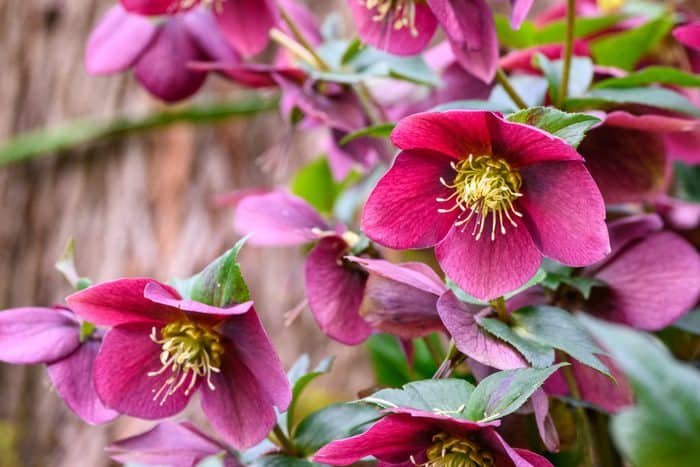 Known as the "Winter Flower," these perennials grow well in most cold climates and blossom into strange and exotic-looking thick petalled flowers of various colors. Even though these plants are winter flowers, avoid planting them when the ground is frozen. Instead, early spring or fall are the best planting times.
If you decide to plant Hellebore in summer, make sure they get plenty of water. Even though they are incredibly frost and cold-resistant, these winter flowers do not handle drought very well. 
If your hellebore plant does not flower, there are some things that you can do to encourage the buds to mature and open into the showstopping blossoms they are known for. Some of the best ways of encouraging blooms for Hellebore are listed below:
Nutrition: Make sure that the plant receives good food through the soil for the entire growing season.
Sunlight: Even though they are not drought resistant, the plant needs some sunlight for the blossoms to get the nutrients they need for total growth and maturity.
Deep crown: If the crow of the plant gets buried too deeply, this can also negatively affect the blossoming of the flowers.
Overall, this is a beautiful and very hardy perennial that not many gardeners attempt to grow themselves.
In Conclusion
Zone 6 climate is one of the most widespread climate regions in the United States. If you plan on gardening and growing perennials in zone six, these choices can't go wrong. They are all resistant to cold temperatures, come back year after year, and put out unique blossoms of colorful flowers and even foliage.
Hopefully, this list gives you some ideas about the best perennial flowers for zone six. Now, take your knowledge and take steps to get your garden blossoming today!