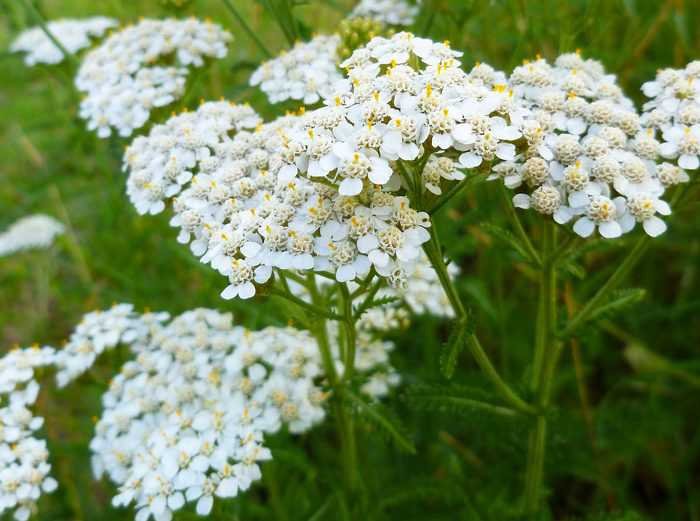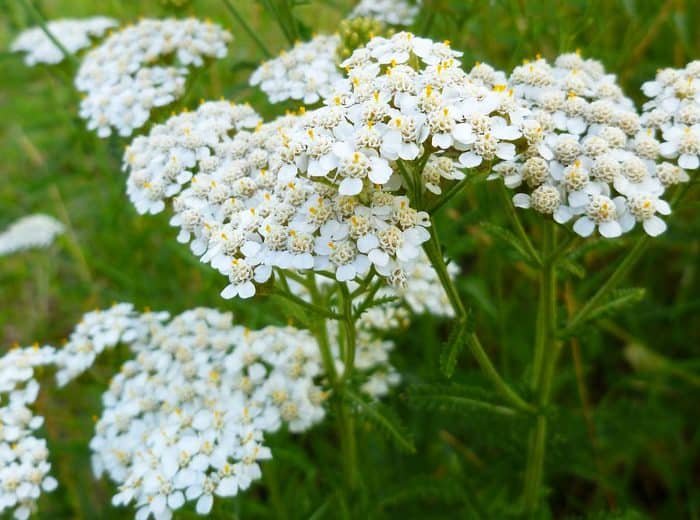 Zone 8 makes up a large part of the western and southern United States, so many gardeners in these areas wonder about what are best types of flowers for this region to plant. Luckily, our list showcases the best hardy perennial flowers in zone 8.
Since zone 8 is such a large swath of the United States, many different flowers might grow in this area. However, our list covers the best and most successful perennial flowers that grow in zone 8. The temperature range and rainfall for zone 8 are perfect for a select category of perennial flowers. Read on for more information and some ideas for planting the best hardy perennial flowers in zone 8.
Where is Zone 8?
If you live in the west or the southern United States, the odds are that you are in a zone 8 hardiness growing area. Luckily, the United States Department of Agriculture created a map for hardiness index based on climate zones throughout the country. Of these zones, zone 8 is one of the most common.
Zone 8 is a large area of the Western and Southern United States, with an average PHZM (Plant Hardiness Zone Map) has a winter or minimum temperature anywhere between 10 to 25 degrees Fahrenheit.
If you live within the zone 8 climates as defined by the USDA, you most likely live in California, Washington, Oregon, Parts of Idaho, Nevada, and many states in the South. These climates are perfect for growing many different types of plants.
No state falls within one climate zone. However, zone 8 is found in over twenty states plus Washington D.C., including:
West
Arizona
California
Nevada
Utah
Washington
South
Alabama
Arkansas
Georgia
Louisiana
Mississippi
New Mexico
Oklahoma
Tenessee
Texas
Southern East Coast
Florida
Maryland
North Carolina
South Carolina
Virginia
Washington, D.C.
Zone 8 is characterized by the temperature range that supports many different vegetables, trees, and flowers. In essence, you could grow nearly any vegetable that you want in zone 8. Berries, fruit-bearing trees, and most vegetables all grow well in zone 8. However, there are a couple of flowers that grow incredibly well in zone 8.
Best Hardy Perennial Flowers in Zone 8
Growing hardy perennial flowers in zone 8 requires knowing which plants can withstand the temperatures and rainfall averages in this climate zone. Below is the list of the most vital perennial flowers that thrive in zone 8.
Creeping Phlox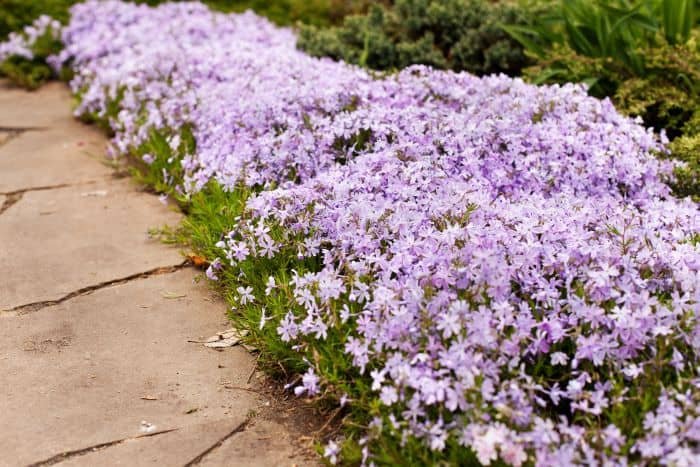 Creeping phlox is one of the best flowering perennials to add around rocks, borders or walkways. Some varieties like the "Sherwood Purple" is an excellent fragrance boost for your yard. Most varieties grow well in Zones 3-8, range from full sun to light shade and like moist but well drained soil. Colors range from white, pink and purple with shades in between.
Some of the best growing tips for creeping phlox include:
Propagation of creeping phlox is relatively easy. It can be cut and placed in moist soil then left to its devices for sprouting.
Planting in Spring or Fall Due to its hardiness it can be planted in both Spring and Fall.
Yarrow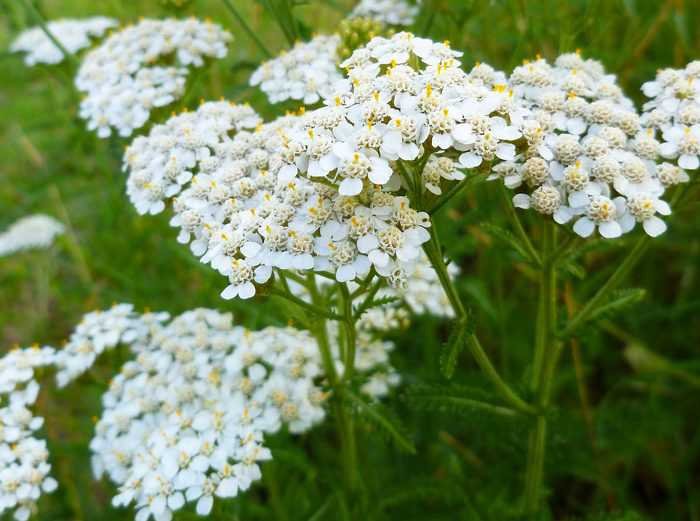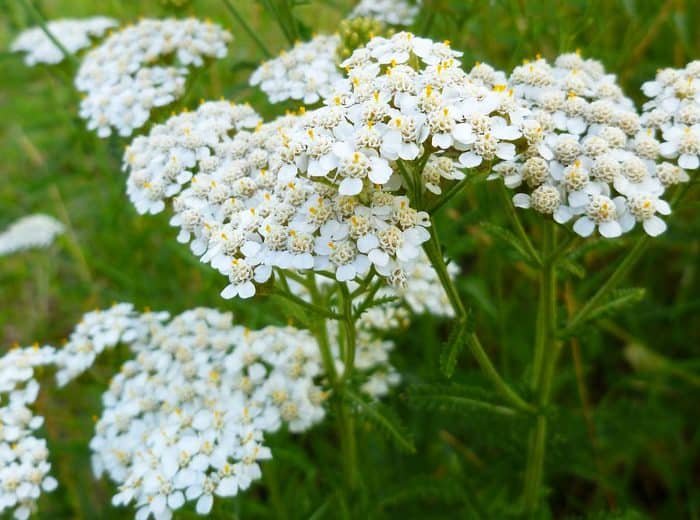 Yarrow is in the daisy family and a staple in many perennial gardens due to their easy growth and beauty. They like full sun and well drained soil and grow well in hardiness Zones 3-8. Most grow 2′ to 3′ tall with colors ranging from whites, yellows, and even reds.
Total sun exposure is best for this flowering daisy
Water sparingly only when the top one inch of soil is dry
Deadhead the faltering flowers to promote new growth of blossoms
'Raydon's Favorite' Aster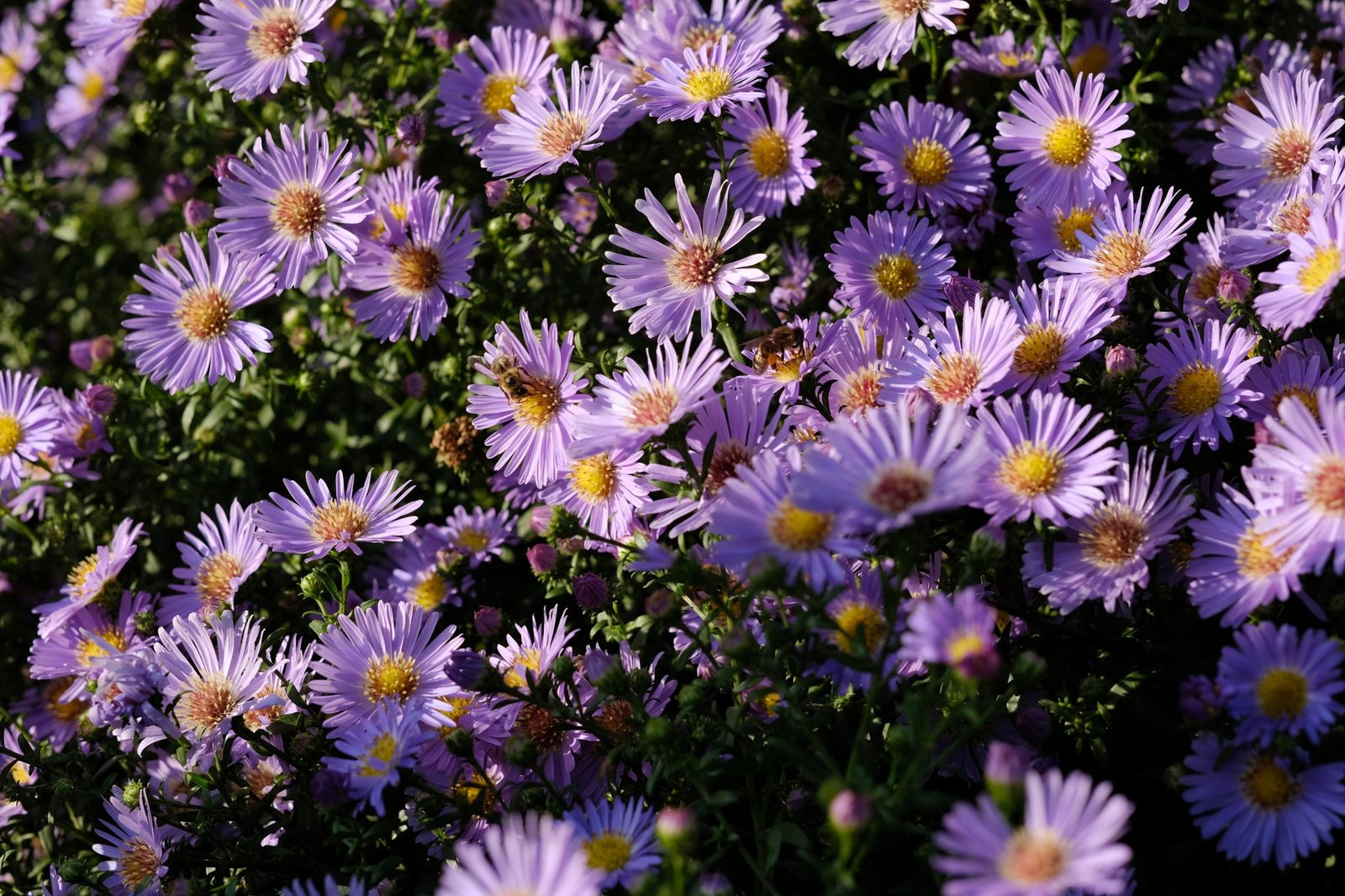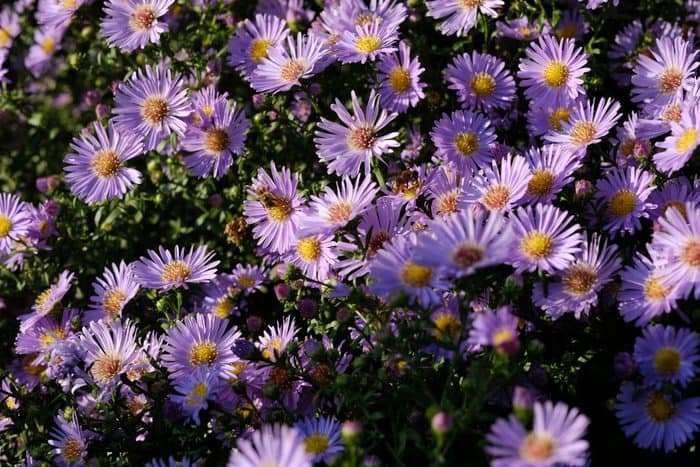 'Raydon's Favorite' Aster is an easy growing perennial with showy purple flowers. It blooms in the fall and best of all it attracts butterflies.
Aster brightens up any garden, especially in late Summer through Fall depending on the variety. They like full sun and well drained soil and are able to handle heat and drought well. They grow up to 3 feet tall and 2-3 feet wide.
Bearded Iris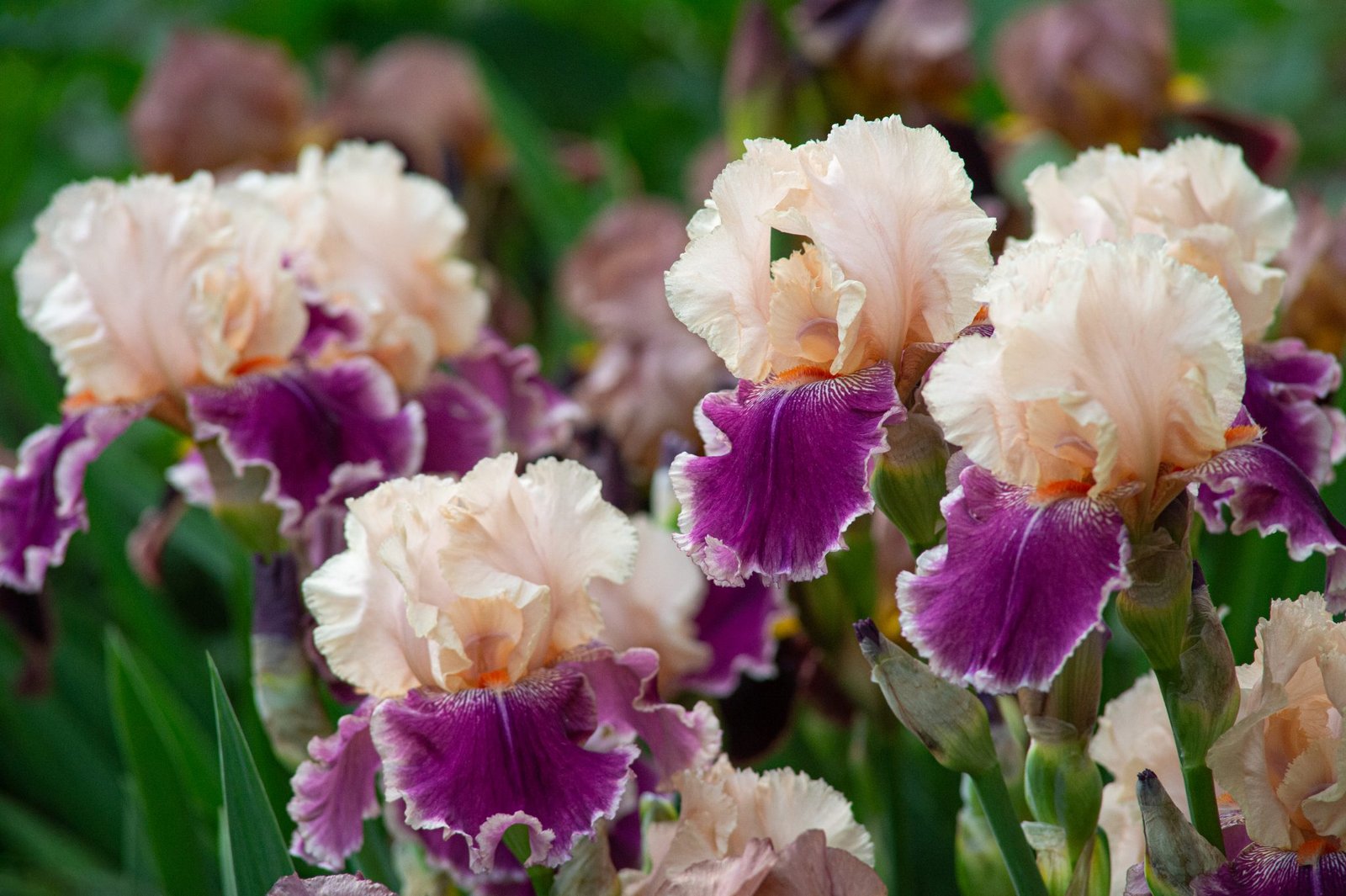 This hardy perennial has been grown for centuries and was used as emblems for many kings. You can pick through a rainbow of colors depending on the varieties. Most bloom in the Spring and grow well in Zones 3-8 in but well drained soils.
Some care tips for Bearded Iris flowers include:
Fertilize in early Spring with a slow release fertilizer for optimum blooms.
Divide every 2-3 years due to the rhizomes getting crowded to avoid the center of the plant to start to die out.
Full to partial sun is ideal for this perennial, at least 6 hours of sun for best performance.
Hydrangeas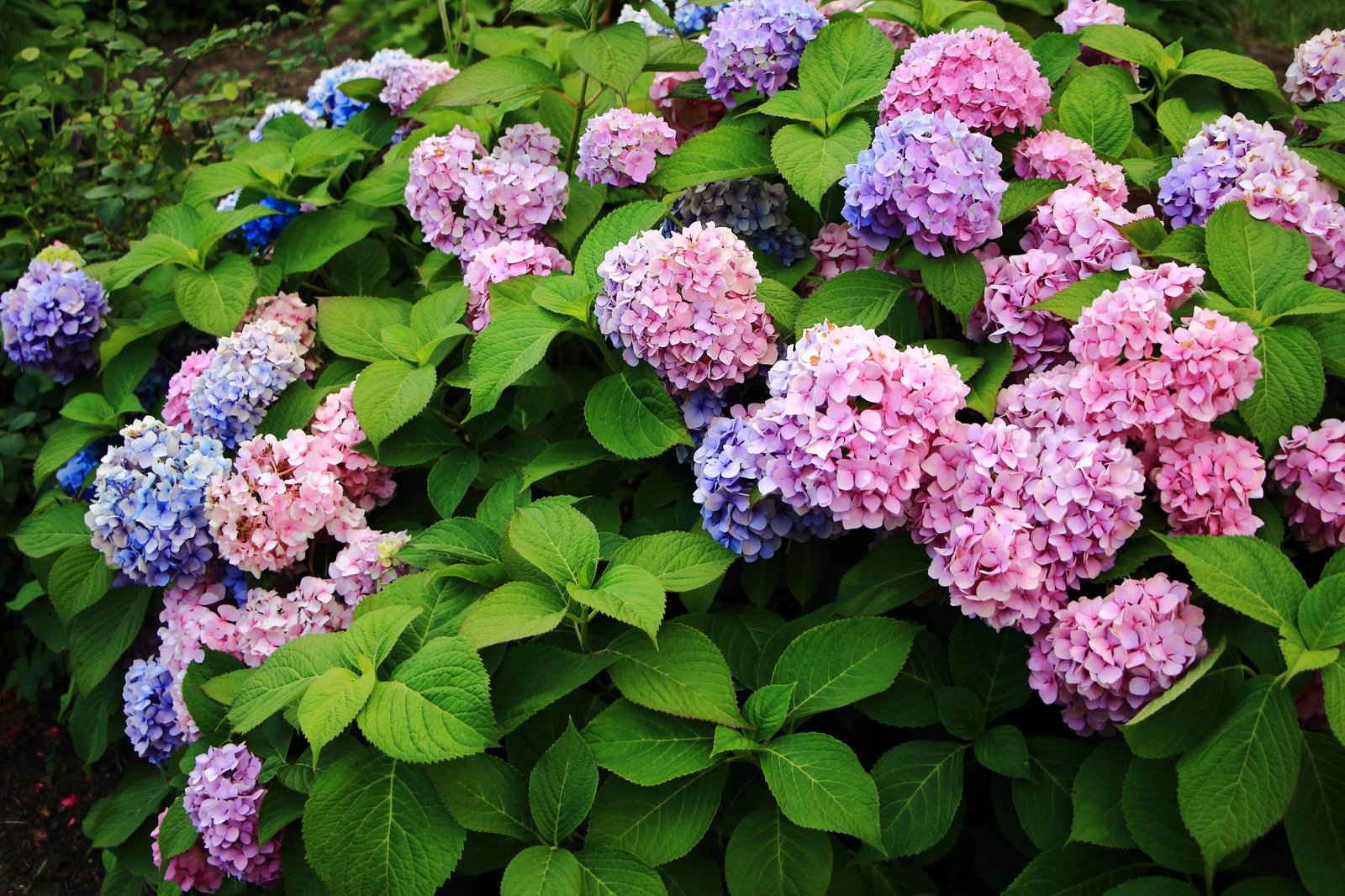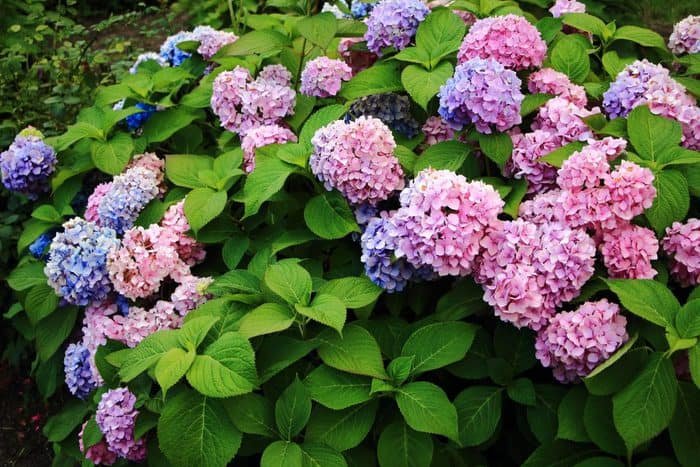 Hydrangeas are great border perennials with their big green leaves and big beautiful pink to blue colored blooms. They grow well in both sun and shade in Zone 8. We highlighted them in our plants to grow under pine trees.
This is one of the most popular perennials in the zone 8 climates not only because of it's big blooms, but also due to its hardy nature and easy maintenance. Most varieties bloom all summer and well into the fall and the biggest surprise it that you get to decide what color you get.
In acid soil, the blooms will be blue, while the blooms will be pink in alkaline soils. If you're lucky enough to have neutral soil, you can have both colors. Tip from Wilsonbrosgardens.com to add aluminum sulphate for blue blooms and agricultural lime for pink blooms.
In Conclusion
The hardy perennial flowers of zone 8 are a beauty to behold. Not only are they robust plants with strength and steady growth, but they produce fabulous colors and scents for your garden.
Make sure that you try out several of the flowers listed in this article for hardy perennial flower blossoms at different times of the year.