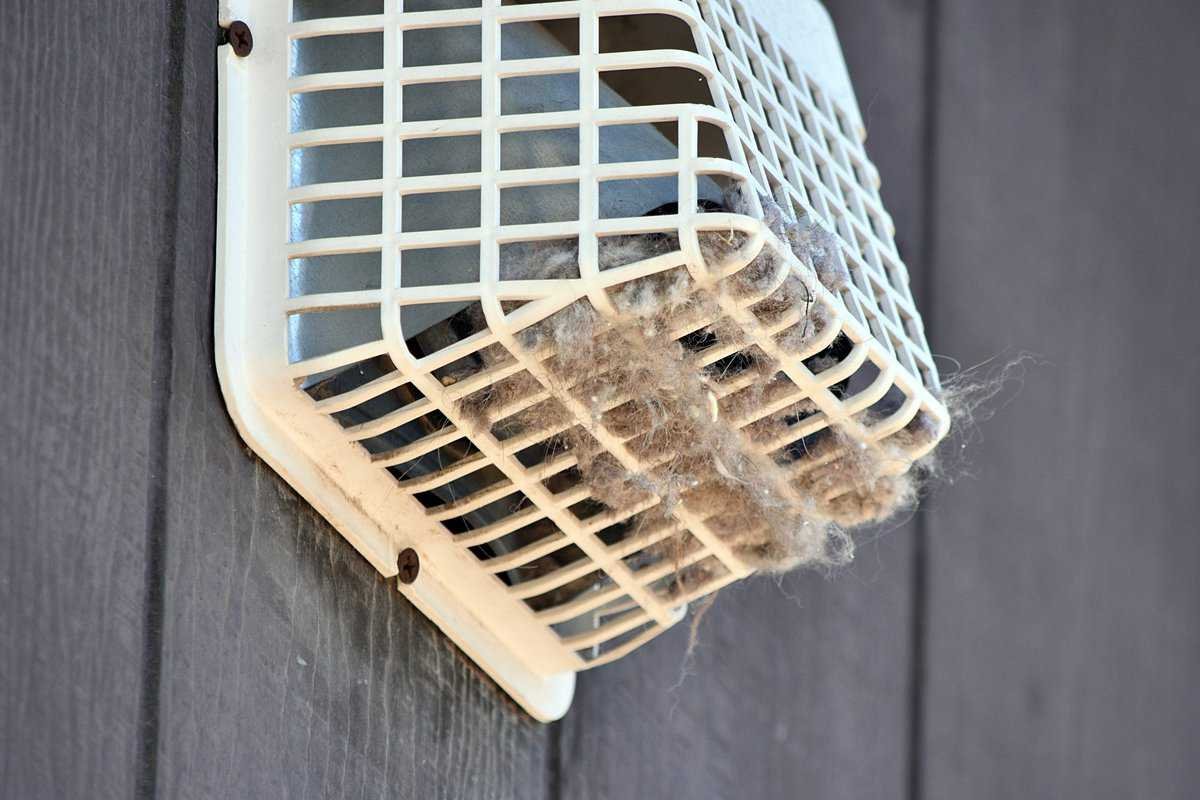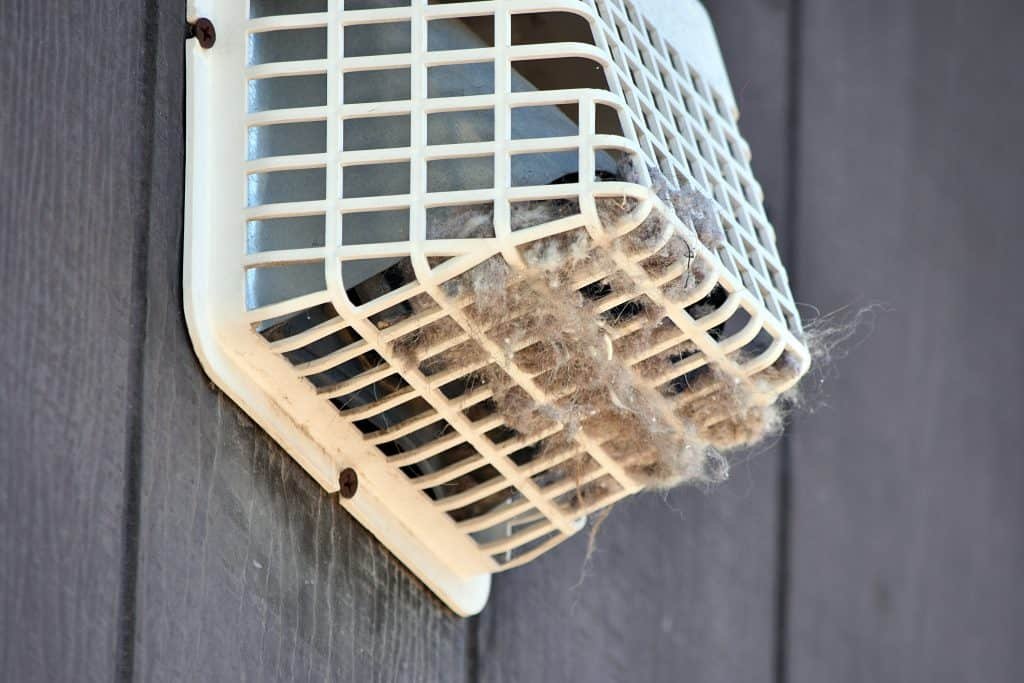 If you want to use your dryer for many years, you need to keep it well-maintained. A crucial part of dyer maintenance is regular and effective dryer vent cleaning. If you've noticed that your dryer is working less effectively lately, leaving your clothes wet after one dryer cycle, you likely need to clean your dryer vent.
A leaf blower can quickly and efficiently clean a dryer vent. How effective this process is dependent on:
The length of the dryer vent
The material it's made of
The construction of the exit pipe in the backyard
Cleaning a dryer vent with a leaf blower almost always works completely.
You're probably wondering how this process works. In this article, we'll break down exactly how to clean your dryer vent with a leaf blower step by step, as well as explain the factors that may contribute to this process not working and other methods for cleaning.
How to Use a Leaf Blower to Clean Your Dryer Vent
Cleaning your dryer vent is as easy as four, simple steps:
Disconnect the Dryer Tube
If your dryer is flush against the wall, move it out about a foot. Then, disconnect the dryer exhaust tube (often made of an accordion-like metal foil material) from the dryer vent.
Seal Leaf Blower in With Duct Tape
Place your leaf blower into the dryer vent and create a seal around it with duct tape. If you don't have duct tape, try using a towel. The goal here is to create as much of a seal around the leaf blower head as possible, ensuring maximum airflow from the leaf blower head to the dryer vent exit.
Ensure There Are No Blockages Over Vent Exit
Go into your backyard and make sure that there are no obstructions blocking your dryer vent exit. Occasionally, people have metal mesh grates or dampers over their dryer vent exit to prevent things like rain, dirt, and snow from getting into the vent.
This will trap the lint that the leaf blower blows out, likely making the blockage worse and creating a fire hazard. Make sure the area around the dryer vent exit is clear because any lint, dust, and other particles trapped in the dryer vent will be blown out at over 100 miles per hour.
Turn on Your Leaf Blower
Set your leaf blower to maximum strength and turn it on. Blockages can take a while to get unstuck from within the dryer vent, so we suggest leaving the leaf blower on from 2-3 minutes. In most situations if done correctly, this should clean out your dryer vent completely.
What Is the Function of a Dryer Vent?
Dryer vents remove excess heat created by the dryer while it's drying your clothes. This is crucial to the functioning of your dryer and your safety because too much heat, especially when surrounded by flammable clothing, quickly becomes a fire hazard.
According to the U.S. Fire Administration, 2,900 dryer fires are reported each year in the United States, with failure to clean the dryer vent as the leading cause. Many dryer vents also trap and expel lint created by your clothes from the dryer system, functioning like a more effective version of the lint trap that your dryer has.
Why You Should Clean Your Dryer Vent
An obstructed dryer vent will reduce the effectiveness of your dryer. If you notice that your dryer isn't working as well as it used to, leaving clothes wet or damp and requiring more than one dry, a blocked dryer vent may well be the culprit.
Most importantly, it's crucial to clean your dryer vent to prevent blockages that can create a fire.
The U.S. Fire Administration recommends cleaning your dryer vent at least every three months.
Reasons the Leaf Blower Method May Fail
There are numerous ways this method can fail, or not be right for your particular dryer vent. Here are some potential contributing factors to the failure of the leaf blower method in cleaning your dryer vent:
A very long dryer vent. The longer the vent, the weaker the airflow becomes as it travels to reach the vent exit.
A very winding vent. If the vent has a lot of twists and turns, the strength of the leaf blower's airflow will weaken, as the air won't turn corners very well. In an ideal scenario, your vent goes straight from the back of your dryer to the outdoors.
A vent made of accordion-style metal or plastic ducting. Blown lint can collect in the folds of this kind of vent and be trapped, rather than being expelled out of the exit.
An obstructed exit. As mentioned above, if the exit is obstructed by anything, including mesh grating, it can severely hamper the ability of the leaf blower to create solid airflow and therefore expel any blockages in the vent.
Cleaning a Dryer Vent with a Brush Instead
If you don't have a leaf blower, or you've tried the leaf blower method and it hasn't entirely worked, another method is to use a dryer vent cleaning brush. This is the method that a professional will use if you hire one to do dryer maintenance.
The brush itself is a flexible plastic or metal rod that ends in thick bristles. The rod attaches easily to most electric drills, and spins rapidly when the drill is turned on. The product usually comes with multiple flexible rods that can be added on to the drill to attain whatever your desired length is, reaching deep into the dryer vent.
To clean your dryer vent with a vent cleaning brush:
Disconnect the dryer tube from the vent.
Attach the brush to the drill head at whatever length matches the length of the full dryer vent.
Stick the brush into the exit of the dryer vent, pushing in until you're about a third of the full length of the vent.
Turn on the drill and move the brush back and forth, pushing in and out to break up the blockages most effectively.
Pull out the drill, bringing any blockages with it.
Repeat thoroughly two-thirds into the dryer vent, and the full length of the dryer vent.
Go inside and look into the beginning of the dryer vent, ensuring you can't see any blockages.
Can You Use a Leaf Blower on an Indoor Dryer Vent?
The leaf blower method works only with outdoor dryer vents. The difference between an indoor and outdoor dryer vent is that indoor vents pipe the heat back into the building. These are only used when outdoor venting is impossible, which often occurs with apartment buildings.
It's crucial that dryers with indoor venting are only electric dryers. The venting from gas dryers contains carbon monoxide, which can be lethal to humans when inhaled in sufficient amounts. Outdoor dryer vents can be used with any type of dryer, gas or electric.
Other Tips for Safely Using and Maintaining a Dryer
As we've seen in this article, a clean dryer vent is not only an issue of dryer efficiency but also one of safety. Here are other measures you should take to make sure you're using your dryer safely, and to minimize the risk of fires.
Read the instruction and installation manual when you purchase your dryer.
If you have a gas dryer, make sure that the gas line is inspected by a professional once a year.
Remove any flammable materials from around the dryer and dryer vent.
If you're leaving your home for an extended period of time, disconnect your dryer.
Don't leave your dryer running overnight.
Don't overload the dryer.
Don't dry anything which has a label that states, 'dry away from heat'.
Clean your dryer vent at least once every three months.
Clean out the lint trap after every dryer use.
Maintaining Your Dryer for Years to Come
For most people, the leaf blower method of cleaning your dryer vent is a great solution to a very common problem. You're going to have to clean your dryer vent, and should do so at least every three months, and if you have an outdoor venting system and a leaf blower handy it should work like a charm.
By doing this and following the dryer safety tips above, you should be able to safely use and maintain your dryer for years in great condition.
If you need anymore cleaning tips, be sure to checkout more on our website, such as cleaning a hot tub cover, cleaning a concrete patio, and cleaning a green above pool.