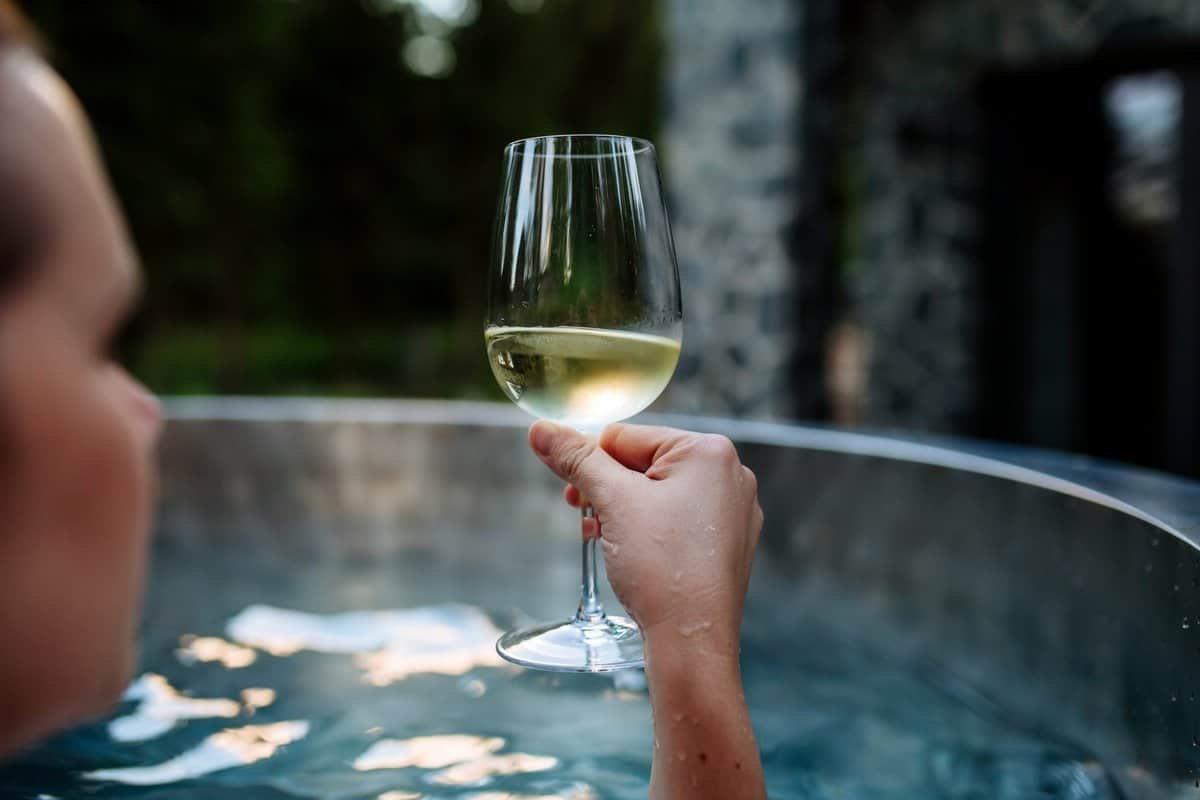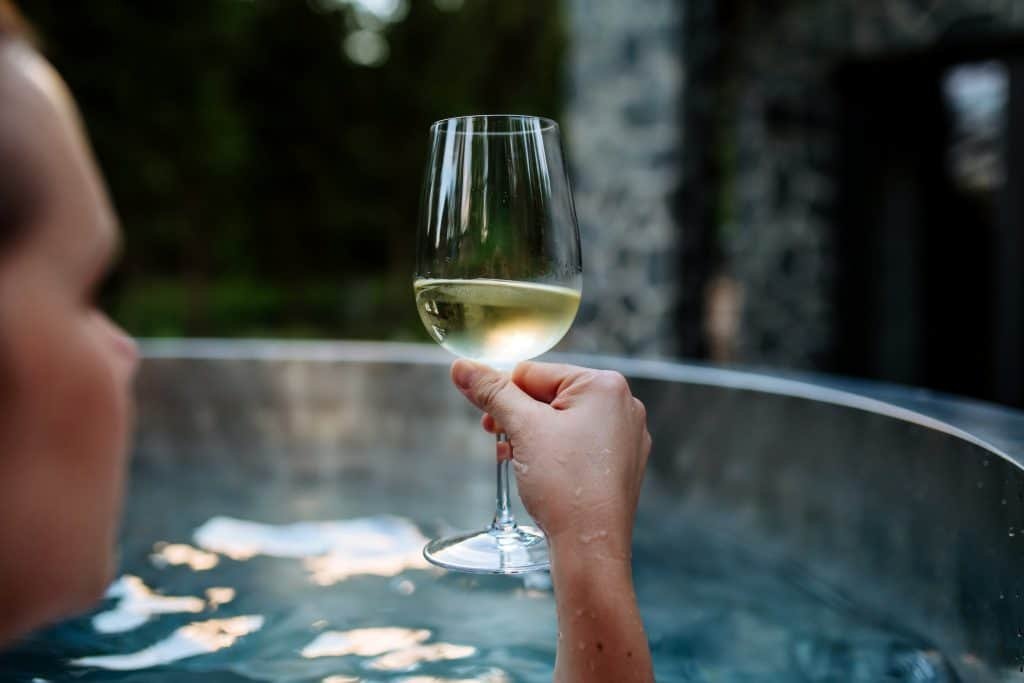 Under conditions of high heat, dehydration is a valid concern. Sitting in the hot tub may be a relaxing experience, but it definitely comes with its own risks. Dehydration is something that may seem small but is very important to watch out for so that it doesn't become more serious.
Does a hot tub dehydrate you? They most certainly can. Because hot tubs causes you to sweat as any sort of heat or exercise would, they can cause you to lose more water than what you are taking in. It's essential to make sure you are staying hydrated while spending time in the hot tub.
Along with maintaining your fluid levels, you should always be on the watch for any signs of dehydration during your soak. If you catch it early enough, it's easy to take care of. Letting dehydration progress too much can lead to the need for medical assistance.
Continue reading below to learn more about the risk of dehydration while using a hot tub and what you can do to prevent it.
Do Hot Tubs Cause Dehydration?
Hot tubs can absolutely cause dehydration with extended use if you aren't careful. Thankfully, if you are mindful of your hydration while you're soaking, it is absolutely something that can be avoided.
Dehydration occurs when your body is releasing more water than what it's taking in. It is much easier to become dehydrated in times of high heat or humidity as well as when you are exercising. This is because you're losing water by sweating.
Sitting in a hot tub with hot water and steam causes you to sweat just like sitting in a sauna might. Hot tubs mimic the effects of mild exercise by opening up your circulation and increasing your heart rate. Just like you take precautions to stay hydrated while working out, you should do the same when soaking in a hot tub.
What Are the Signs of Dehydration?
It's important to know how to tell if you or someone you're with is starting to experience dehydration so that it doesn't get out of hand. Mild dehydration is easily treatable at home, but severe dehydration is a much more serious problem that may require a trip to a doctor.
When planning for your soak, keep in mind that certain people are more prone to dehydration than others. Young children are at a higher risk for dehydration because their bodies metabolize water faster than adults. Children shouldn't stay in hot tubs unattended or for as long as a full-grown adult might.
If someone has any conditions involving the heart, lungs, or circulation system they could become dehydrated more easily than others. It's also not recommended that pregnant women use hot tubs for any amount of time during their pregnancy.
When someone first starts to experience dehydration, the symptoms are mild but still noticeable. Catching dehydration at the first signs is essential to preventing it from escalating. It's good to know what to watch out for before you spend any time in the hot tub.
Symptoms of Mild Dehydration:
Dry Mouth
Sudden Unexplained Thirst
Dizziness or Lightheadedness
Headaches
Fatigue
As soon as someone begins to experience these symptoms they should get out of the hot tub immediately. Rehydrating is as easy as drinking a glass of water to get your body back on the right track. However, if nothing is done about dehydration, it can become more severe.
Symptoms of Severe Dehydration:
Extreme Thirst
Rapid Heartbeat
Fever
Fainting
Listlessness
If someone starts to exhibit the signs of more severe hydration, it's important to call a doctor to seek medical advice. Sometimes the lost fluids can't be easily replaced by simply drinking water and an IV is necessary.
Don't allow the signs of dehydration to go unheeded. Make sure to keep a close eye on children or older adults while using a hot tub in case they start showing any symptoms so action can be taken.
How Can You Avoid Dehydration in the Hot Tub?
With the proper precautions, it's easy enough to keep from getting dehydrated while you enjoy your time in the hot tub. Taking actions before and during your soak may keep you from getting dehydrated at all.
Ways to Avoid Dehydration in the Hot Tub:
Keep Hydrated
Don't Soak Too Long
Keep Your Hot Tub in the Shade
Don't Soak After a Hard Workout
Limit Alcohol Consumption
Ask About Prescription Medication
Don't Exceed a Water Temperature of 104°
Staying hydrated is the easiest way to avoid dehydration. You should drink a glass of water before and after getting in the hot tub to ensure you have enough fluids. It's also important to drink something while in the hot tub. Cold water or hot tea are both excellent options.
You should always follow the guidelines for how long to stay in your hot tub. In general, a soak should not extend past 20 minutes. If you stay in the hot tub any longer than that, you have a greater risk of becoming dehydrated. When you want to soak longer, you should turn the water temperature down.
Using an umbrella or some other kind of cover over your hot tub can prevent dehydration. Being exposed to direct sunlight will raise your body temperature even more and may lead to losing fluids even faster. Soaking in the shade or under a hot tub gazebo is best when it comes to keeping hydrated.
Vigorous exercise or long runs already raise your core body temperature higher than normal. If you get in the hot tub immediately after a workout that has you sweating without cooling down first, you're only going to raise your body temperature even higher. You may even heat up to dangerous levels if you're not careful.
Alcohol contributes to dehydration and speeds up the process of drying you out. You don't have to abstain from alcohol entirely while in the hot tub, but you should try to drink water alongside it to keep yourself hydrated. No one should use a hot tub while intoxicated.
Some prescription medication can lead to a higher risk of dehydration. If you're unsure if it's safe for you to get in a hot tub because of your medication, you should absolutely ask your doctor before doing so. Better safe than sorry.
The highest recommended water temperature in a hot tub is 104° for a reason. It's not a good idea to push your hot tub above this level, or you may risk overheating and dehydration for everyone involved. Be extremely cautious if you decide to go with a higher temperature.
Have Fun and Be Safe in Your Hot Tub
Getting in the hot tub in the evening after a long day or just for a moment of relaxation is a wonderful experience. But just because it can take the stress off of your body for a time, it also presents risks if not used properly. Dehydration is a very real risk of taking a soak in your hot tub.
Always remember to keep yourself hydrated while you're in the hot tub. Drinking water or some other beverage ensures that you are replacing any water that your body is losing while you soak. Don't stay in the hot water for too long or set it at too high a temperature, as these things can put you at greater risk of dehydration.
Preventing dehydration is easy with a few precautions. As long as you know the risks and what signs to look for, having a nice relaxing time in your hot tub can be very beneficial to your health. Did you know that soaking in a hot tub can help with arthritis?
If you're interested in a towel warmer, be sure to check out our article were we provide 9 of the best outdoor towel warmers we could find!