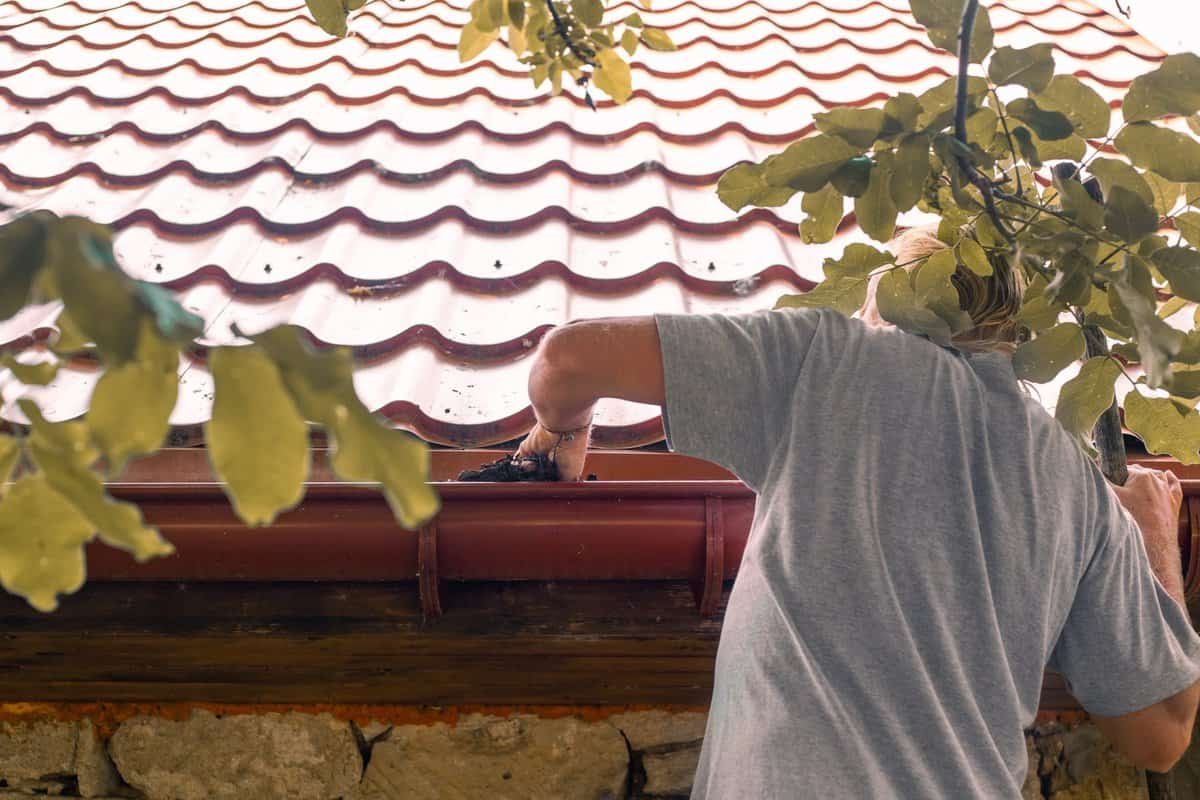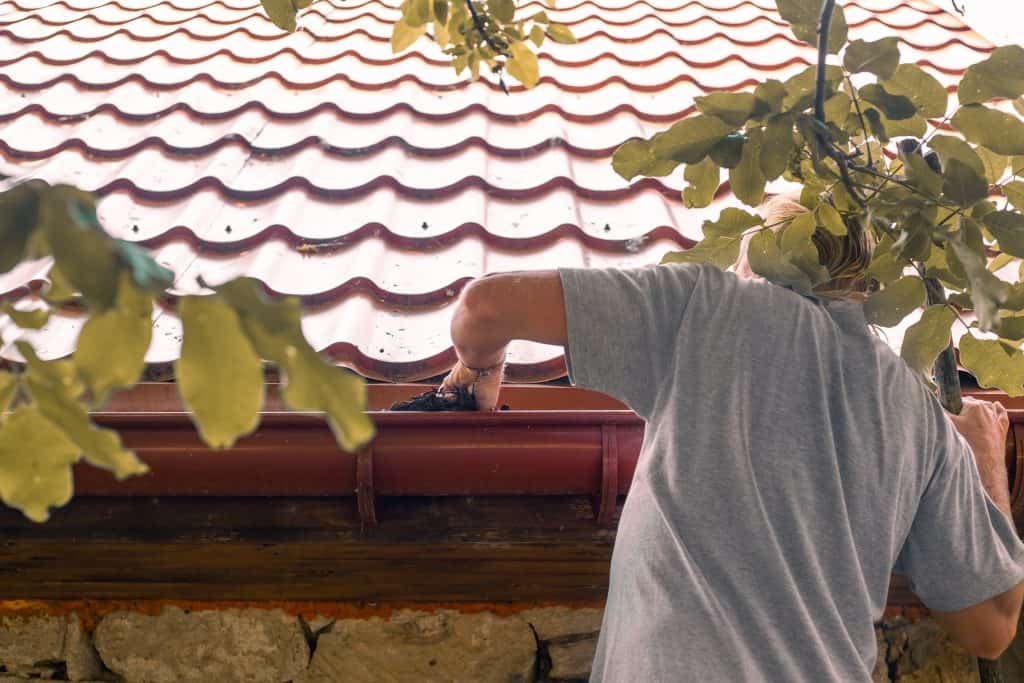 I've always enjoyed the rainy weather and the cozy indoors mood it comes with until I remember that eventually, I'll have to go out, get the ladder and clean the gutters all by myself.
The dangerous mission, let alone how tedious it is, dictates you to get up and down your ladder so many times while stretching your body and extending your arms so far that it can cause a disaster.
A great solution is to use a gutter guard. While many companies offer gutter protection systems, nothing will stand out like EasyOn and Gutterglove systems.
If you had gutter guards before, you'd know that they aren't built equal. So today, we'll be comparing the two systems to solve this conundrum, EasyOn gutter guard vs Gutterglove.
What Are Gutter Guards?
Before we dive into comparisons between both products, you need to understand what are gutter guards and how they work.
A simple answer to this is to say that a gutter guard is a wiring net or a mesh-like structure that is installed over your gutters.
These efficient guards filter your gutters from dust and debris, keeping them clean and unclogged for the rainwater to stream inside the gutters and drain to the downspout with spilling out or making a mess.
These guards not only extend the gutter's lifespan but also keeps you from that tiring, dangerous, and time-consuming job of cleaning the gutters by a ladder on your own, which don't worry, we have some tips on how you can clean them from the ground.
Moreover, many homeowners aren't only looking for practicality and functionality granted by a gutter guard, but they also seek a gutter guard system as a reliable method to boost the value of their houses.
Comparing two of the most excellent market leaders is never a simple task, as they both offer some unique features that come in exceptional quality as well. Let's explore each of the manufacturers' top products
The EasyOn gutter guard is -as the name suggests- a really easy and quick DIY type of gutter guard.
In fact, it's designed in a way that makes this protection system work on any gutter or roof type no matter what style or size they are without breaking a sweat or worrying about the fit.
Materials
It's packed with a high-quality surgical-grade 304 stainless steel micro-mesh filtration system, which is composed of a staggering 30-mesh.
This means that within each square inch of this micro-mesh, are 900 holes.
This doesn't only provide solid protection against debris but also allows for the maximum amount of water to be filtered through the micro-mesh.
Along with the high grade and maximum quality 304 stainless steel micro-mesh, the rest of the gutter guard is made of top durability aluminum casing that together with the micro-mesh really stand the test of time.
You also don't have to worry about the roof getting all clogged up, as EasyOn gutter guards are well designed in a way that makes them less likely to have any water pouring down through the gutter's borders.
These materials provide year after year of high performance without warping, chipping, cracking, or rusting, in addition to being 100% recyclable and eco-friendly.
Performance
Before addressing how effective this system can be you have to know that EasyOn gutter guard is supplied with unrivaled V-Bend technology. This patented technology allows for the micro-mesh to be formed in a way that offers a significantly superior advantage over other products.
The V-bend mesh manages to filter great amounts of water all the while being able to clean itself from dust and debris by being pushed away either by the rain or air after drying.
While EasyOn keeps away a wide variety of debris, leaves, and pine needles, it's also able to block insects, rodents, snakes, birds, and all other pests. If you interesting in knowing more about gutter guards, we have made a list of the best reviewed gutter guards.
Installation
Whether you opt for taping on your gutter guards for easy installation and removal, or you prefer screwing the gutter guards tight over the gutters, EasyOn has got you covered.
Among the greatest advantages of EasyOn gutter guards, is that it comes with 3M VHB adhesive foam tape for the tight bonding seal. Once it's placed you won't have to worry about any additional tweaking.
Although many people prefer using screws over the adhesive tape, let me tell you that 3M VHB is actually one of the best tapes around, it'll make sealing your gutter guards a breeze.
In fact, EasyOn gutter guards are reported to be installed 30% faster than other competitive products.
One of the main features of the 3M VHB foam tape is its durability, as the adhesive tape possesses some excellent adaptive properties that withstand changes in weather from extremely hot to freezing cold granting maximum hold even in the harshest situations.
In addition to adhesive tapes, they also come with screws for those who prefer screwing down their guards. However, if you're a skeptic about the guard's sturdiness, you can still combine both taping the guards and then using the screws for maximum fortification.
Thankfully, EasyOn comes with a detailed manual that shows every step in both the taping and screwing process.
Warranty
EasyOn gutter guards come with a basic warranty that lasts for 10 years, which can be extended to 25 years after registering the product.
On the other side, the Gutterglove is another high ranked competitor that provides one of the best gutter guards available on the market.
Materials
Offered in high-grade stainless steel and aluminum, the dense micro-mesh gutter guards are proven to be resistant to wearing and corrosion all the while being sturdy, eco-friendly, and durable for years to come.
Performance
The micro-mesh offered by Gutterglove is one of the most durable and densest filtering meshes you'll ever come across.
It can filter out dust, debris, pests, pine needles, and insects. In fact, it'd be a challenge for even the smallest speck of dust to pass through its micro-fine mesh.
However, the amount of water filtered through the micro-mesh and drained out the downspout can be a concern during a heavy rain, which might lead to some water being spilled out of the gutters.
Despite the mentioned concern, Gutterglove is tested and confirmed to be able to handle about 150 inches of rainfall per hour. This amount is more than enough for many areas.
Installation
Gutterglove allows buyers to choose between a DIY installed gutter guard or a professionally installed version.
Since the method of installation will vary according to the types of roofs, in the DIY version you'll be provided with a manual that includes detailed instructions and imagery that'll guide you through the full process.
It's important to keep the guards at a positive angle of 5 to 25-degree angle and clean your gutters before starting the installation process as most of the issues reported are caused due to improper angling or cleaning prior to installing the gutter guards.
Warranty
Unlike most of the other makers, Gutterglove offers a substantial 40-year warranty, which is one of the longest and most competitor-challenging warranties offered in the market.
The Verdict
If you're looking for a sturdy gutter guard, yet easy to install and reliable to filter off all the debris and dust without spilling over, then I'd recommend EasyOn gutter guards for you. We also go over cleaning gutters with leaf guards!
They have it all in one place, along with high-quality materials and great post buying services.
However, if you're a long-term investor, the 40-year warranty offered by Gutterglove with its highly durable materials can be a great bargain for your hard-earned cash.