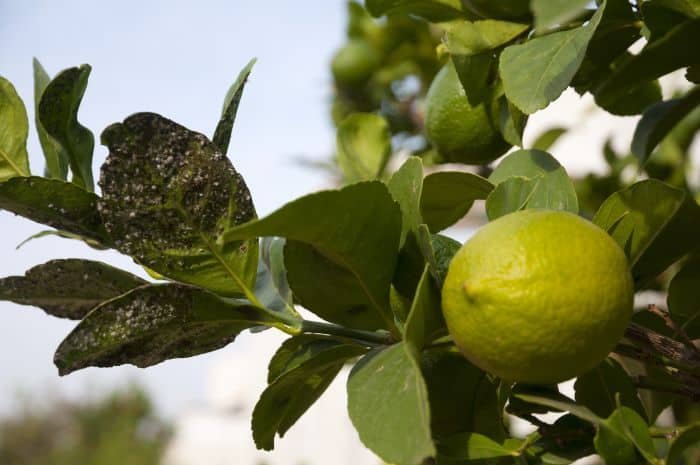 Aphids are tiny, plant murdering bugs that exist worldwide but prefer more temperate climates. There are over 4400 species of Aphididae out there, with approximately 250 of them being harmful to fruit, vegetables, and flowering plants. These little monsters produce a lot and produce fast, so taking extreme measures quickly will prevent them from destroying everything.
Get rid of aphids in gardens or orchards with some of the following methods:
Companion planting
Dormant oil
Neem oil
Bacillus thuringiensis (BT)
Diatomaceous Earth (DE)
Insecticidal soaps
Insecticidal sprays
Yellow sticky traps
Silver-colored mulch covers
Introducing predatory bugs
Encouraging birds
Dusting with flour
Aphids are going to wreak havoc on the garden or the orchard, and absolutely must be dealt with effectively or they are going to destroy the plants. Keep reading to find out how to get rid of these common garden pests and keep them gone.
How to Tell If You Have Aphids
While there are so many that can look so different, these tiny bugs are nearly invisible to the naked eye so it's better to look for the damage they are causing rather than trying to find them.
Look for these signs:
Curling, misshapen, stunted, or yellowing leaves. Also look under them for tiny moving bugs.
Honeydew on the stems and leaves. Honeydew is a sugary, sticky substance produced as waste by bugs. It can also cause the fungal growth called "sooty mold" which makes branches and leaves appear black.
Deformed flowers and fruits
Galls (abnormal growths) appearing on leaves and stems
Presence of predatory bugs such as mantises and ladybugs
Now, let's learn how to prevent aphids.
How to Prevent Aphids
Preventing aphids in the first place is going to be much easier than curing them. Don't wait until there are obvious signs of damage, get a jump on it and prevent them entirely. Proper maintenance of the garden or fruit tree orchard is going to be far easier and more beneficial in the long run, as it will help keep aphids and other plant-killing bugs away.
Here are some ways to naturally repel and hopefully prevent aphids in the first place:
Plant strong smelling plants nearby such as:

Marigolds
Onions
Chives
Garlic
Mint
Catnip

Plant hard-to-kill plants

Kale
Collards
Mustard
Nasturtium

Apply preventative oils and sprays

Follow the package instructions
Apply outside of the heat of the day
Reapply after rain

Introduce predatory bugs

Either order them or encourage them to come themselves with favored plants
Don't use a broad-spectrum pesticide if doing this as it will kill them too

Yellow sticky traps
Silver-colored reflective mulch cloth
Plant under row covers

Once they start flowering, remove the cover

Also control ants

Ants feed off of the honeydew produced by aphids and help protect them

Encourage predators
If there aren't detrimental bugs in the first place, there won't be any to get rid of later. Always read the packaging for any chemicals and follow homemade recipes closely. It is also typically beneficial to test products on a small portion of a plant before applying to the whole thing, just in case it's too strong.
However, sometimes they just cannot be avoided, especially in more temperate climates. In that case, it's time to pull out the big guns and get to work eradicating them.
How to Get Rid of Aphids
Aphids reproduce quickly and without the need to mate and lay eggs. This means they can just start producing nymphs right off the bat, and really need to be taken care of as soon as possible or risk them getting everywhere, spreading diseases, and destroying perfect gardens.
First of all, spray the plant with cool water to dislodge the aphids. After that, here are some remedies:
Bacillus thuringiensis (BT)
Insecticidal Soaps
Diatomaceous Earth (DE)
Be sure to carefully read the instructions on the bottle, test on a small patch before the whole plant, and apply outside of the heat of the day. There are also more natural ways to get rid of aphids which might end up being more cost-effective in the long run.
Natural Ways to Get Rid of Aphids
Sometimes using harsh chemicals is not ideal or practical, especially on more fragile plants. Even when using more natural methods to get rid of aphids, be sure to spray the plant with cool water before applying the remedies. Many of these remedies can be made with things typically already within the house and are just as effective as store-bought versions of them, if not more.
Some natural remedies to get rid of aphids includes:
Neem Oil
Alcohol spray

70% Isopropyl or Ethanol Alcohol mixed with equal parts water
95% Alcohol mixed with 1.5 parts water

Soap Emulsion

5c Water and 1Tbs liquid soap
Can also include 1c Alcohol
Can also include a pinch of cayenne pepper
Can also include a head of crushed garlic
Reapply 2-3 times a week in the evenings

Dust the plants with flour
Unlike with other issues, using a more natural approach to dealing with aphids is fine. They are typically better for more fragile plants such as flowers or budding fruit trees too. Typically, they should be reapplied every few days, and especially after it rains.
Conclusion
Aphids are common garden pests that can destroy plants quickly and in a single season if not taken care of. They can be identified as tiny specks crawling on the underside of curling, misshapen, stunted, or yellowing leaves of plants that aren't supposed to be that way. 
Fortunately, there are methods to keep them at bay and eradicate them if they do manage to show up, many methods are actually DIY and can be done with things that are probably already laying around the house.
Living in Florida, we get these all the time on our citrus plants and my preferred choice to get rid of them is a combination of neem oil and castile soap combination as a spray. Good luck getting rid of them in your backyard!!