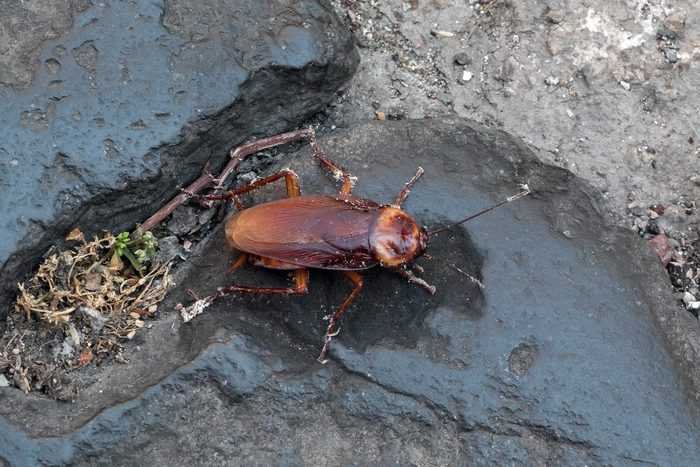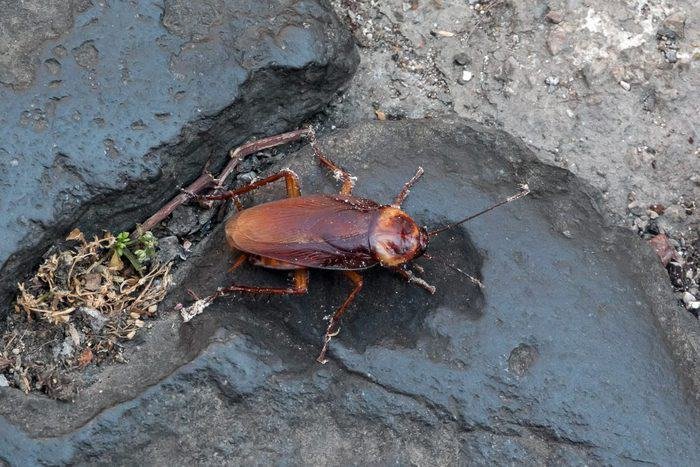 Waterbugs, commonly referred to as cockroaches, roaches, or palmetto bugs, are a type of black beetle that thrives in dark, damp, and dirty spaces. Once they infest your backyard, they can be exceedingly difficult to remove, often requiring the assistance of a professional exterminator to fully eradicate the issue.
However, before spending a lot of money to get waterbugs removed from your premises, try the following steps that have proven to be effective DIY remedies for ridding your property of one of nature's most unsavory pests.
Practice Preventative Care
Although it sounds cliché, the best means of eradicating waterbugs is to ensure that they never arrive. While this will take some work on the homeowner's part, the effort in preventative maintenance pales in comparison to the back-breaking toil required to remove an infestation from the premises.
Therefore, the following simple practices are a great place to start in nipping a water bug problem in the bud.
Mow Your Lawn
In addition to being an eyesore, an overgrown lawn actually provides ideal conditions for waterbugs to spawn. The tall grass shades waterbugs from the sun and traps moisture, providing the damp environment in which waterbugs thrive.
Once they spawn, mowing the lawn will no longer solve the problem, as the pests will simply scurry to other dark recesses of your property once their cover is taken from them.
Clean Often
It can be hard enough to get motivated to clean your home's interior, let alone the outside. However, ensuring well-cleaned sidewalks, patios, and decks is essential in preventing the spread of waterbugs.
Clean deep in any cracks and crevices in cement or stone surfaces, especially those that have become caked with mud or grass clippings. Sweep away any food remnants that are left over from outdoor cookouts.
Spray Garbage and Recycling Bins
Waste receptacles can present the perfect breeding ground for waterbugs. Old food remnants not only provide nourishment for the pests, but they can cause material to stick to the floors and sides of the bins, giving the roaches a haven even when the lid is open, or the contents are emptied.
To keep roaches from forming in refuse bins, spray them out regularly, ideally using a light chemical mixture with a pressure washer to further sanitize the environment.
Identify Cracks and Crevices Around Your Property
Preventative measures are the first place to start when combating waterbugs. However, there will be times when the pests rear their ugly heads regardless.
The first place to start is by identifying their nests and trying to take away their homes. Even though waterbugs are born outside, they fear the sun, and introducing them to light causes them to flee in a split second.
As a result, they are likely to spawn in moist areas that never see the light of day. Some likely breeding grounds for waterbugs include:
Breaks at the foundation of your home
Hollowed out logs or musty firewood heaps
Cracks in window panes
Dark corners of seldom-used garages or storage sheds
Standing water in gutters or pipes
Go around your home and check that none of the aforementioned areas can serve as a haven for waterbugs. Seal up any cracks in your home, sweep out any dark areas of garages or storage spaces that may harbor food or moisture to attract waterbugs, and downsize any piles of rubbish in which they may be taking refuge.
Apply Pesticides
Although locating and destroying potential harbors is a great place to start in getting waterbugs off your property, they will likely move from one home to another unless you use a pesticide to knock them out completely.
Most pesticides work by using waterbugs' natural habits against them. While roaches are commonly associated with filth, they are actually quite meticulous about grooming themselves and will consume the pesticide as part of their ritual cleaning process.
Roach pesticides are classified into one of two categories: natural or chemical-based. Whether you choose a natural or synthetic remedy, the key to fully eradicating the pests is to ensure proper placement and application.
Natural Pesticides for Waterbugs
Some natural roach killers include:
Concentrated distilled white vinegar
A mix of equal parts sugar and baking soda
Borax and boric acid
Essential oils, such as citronella
Chemical Pesticides for Waterbugs
Choosing a synthetic, chemical-based pesticide is a bit of a double-edged sword. While these products are scientifically formulated to attract roaches and eradicate them, they may also be toxic to humans, pets, or your plants. Therefore, proper application is even more important when going the synthetic route.
With that said, there are several highly effective options that can effectively rid your property of waterbugs if properly placed:
Gels – using a syringe-like application, gels are the ideal choice for getting pesticide to hard-to-reach places, such as deep into cracks or crevices. Combat Max Roach Killing. Gel is a popular product in this category, as is Advion Cockroach Gel Bait, which is the preferred choice for more serious infestations.
Traps – traps are another effective way to catch waterbugs before they spread. There are numerous baited roach traps available that can be placed at various points around your residence to stop the spread of roaches. The downside to traps is that they may get carried away by weather or animals before they have a chance to work.
Sprays – sprays are the solution that immediately comes to mind when thinking of pesticides. While sprays are a great option for treating a large area, it is harder to concentrate them in tough-to-reach places. In addition, their widespread, airborne application is more likely to pose a health threat than will gels or traps.
Final Thoughts
Waterbugs, also known as cockroaches, roaches, or palmetto bugs, are a common pest associated with damp, dank conditions. Through a combination of preventative care to keep the property free of favorable conditions for waterbugs and using pesticides to eliminate known roach nests, it is possible to keep your backyard clear of these unsavory critters without employing the assistance of professional exterminators.
If you like this article you might find articles, then be sure to checkout our articles on getting rid of brown recluse spiders, cover mites, and getting rid of aphids.