If you have a potted fern that's not looking good, it may be because it has become root bound. Meaning the current pot is too small for the plant.
Mine as you can see from the above pic was really not looking good. When your fern gets root bound, it doesn't get the water it needs to stay nice and green.
This is very common and you should re-pot or "split" your ferns every few years as they outgrow their pot. Splitting a fern is more common than just re-potting in a larger container due to their roots being very sturdy.
Since fern roots are very hardy, they can take a lot of manhandling, which is required for you to split them in half or quarters.
We'll show you how we split our hanging potted fern. We got our fern about 2 years ago and the last few months I noticed it started getting brown and dropping leaves.
I also noticed some leaves coming through the bottom drainage hole. I should have split them several months ago, but life got in the way.
How To Divide A Fern?
Splitting a fern is a fairly simple process. What makes it easy is the fact that their roots are so hardy. You can really manhandle the roots so don't worry about being too rough with it.
Take fern out of pot
Take a serrated knife to cut the fern in 2 or 4 sections.
Plant in new pot with potted soil mix.
Water fern in new pot.
If your fern is really stuck in your pot, hit the sides of the pot in several different locations to help loosen the roots.
Other people also recommend not watering your fern for a day or two which may help loosen the roots from the pot. Mine was really dry so it was very easy to get out of the pot.
I used a folding pruning saw to cut my fern roots. The saw made it very easy to cut through the roots even though my saw was older and not very sharp.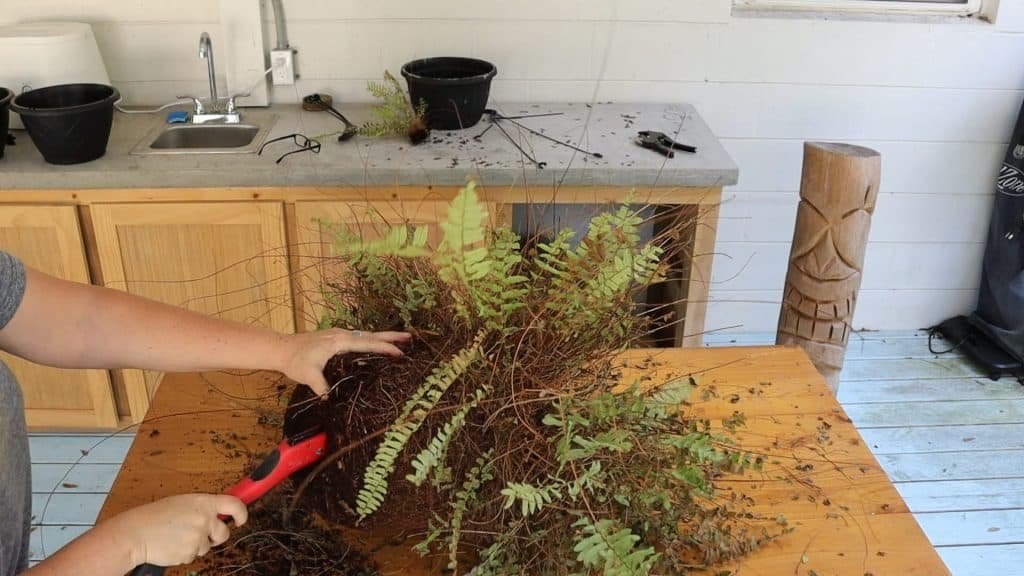 Keep your fern watered well after repotting to give your roots a chance to keep growing. Using a good potting mixture is also key to making sure your fern stays hydrated after splitting.
The Miracle-Gro Performance Organics is a great potting soil. The one I used is specifically made for containers.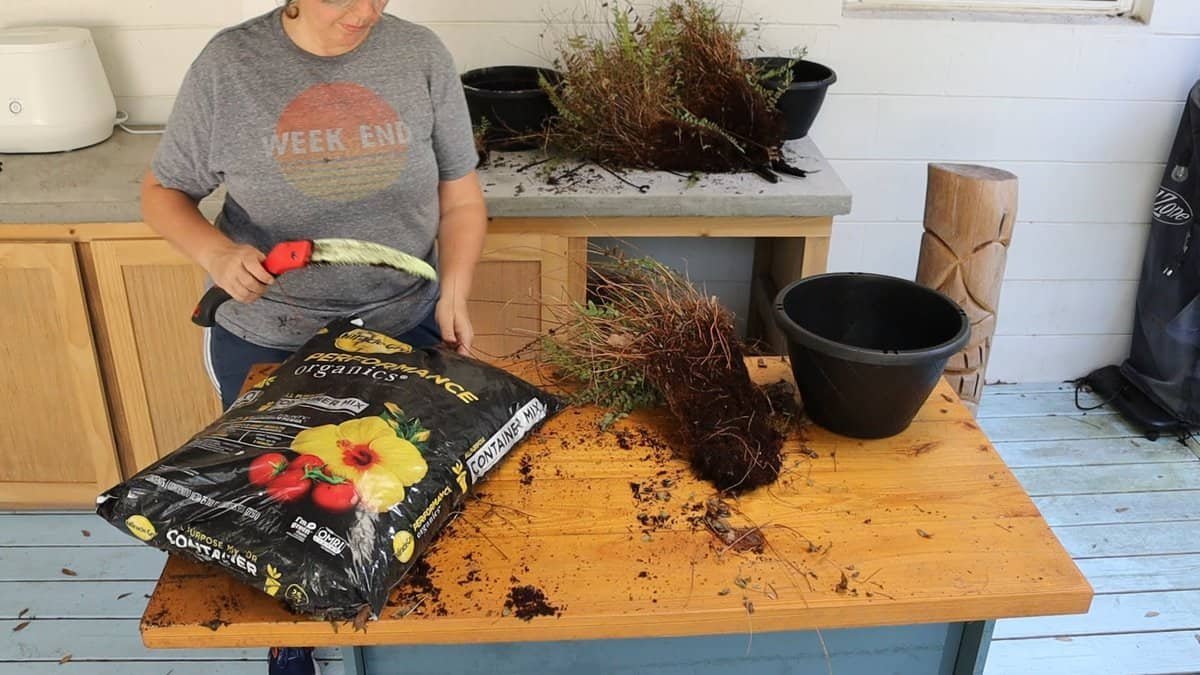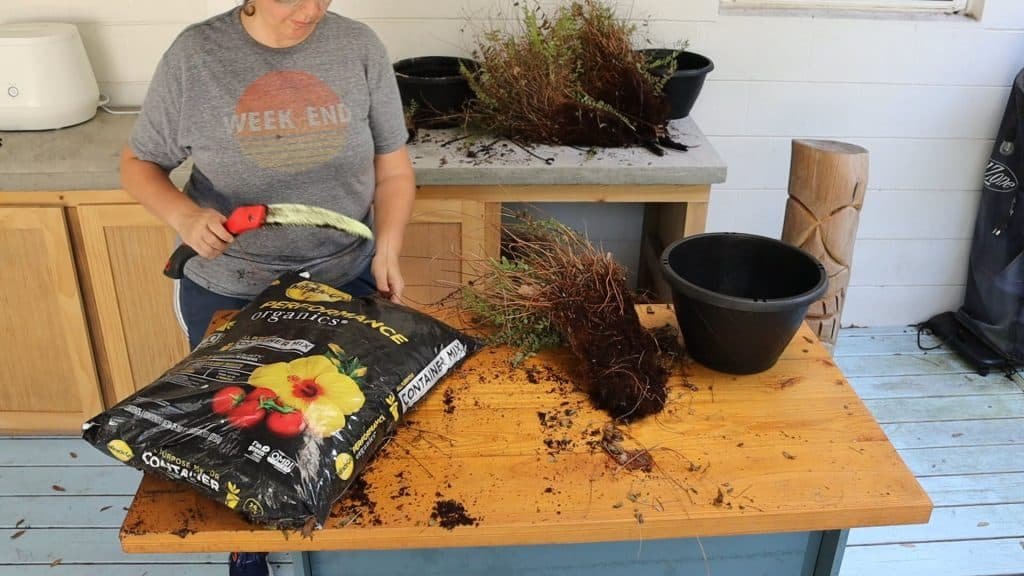 Since I waited probably longer than I should have to split my fern, we'll see how they do. I'm really hoping now that they can get more water to their roots, that it will come back to life.
What's the Best Time to Split A Fern?
Most people believe Spring is a good time to split your fern. Other people note that Fall is a good time as well. As long as the weather is mild and not extreme cold or hot is a good time to split your fern.
If you live up North and bring your ferns inside over winter, Fall is a good time to split your fern so it can recover while indoors. We split our fern in Fall simply because it was not looking well enough to wait until Spring.
Conclusion
Splitting a fern is easy and if anything I can leave you with is don't wait too long to split your fern. The longer you wait, the more the roots will become bound and not healthy and the harder it will be for it to recover.