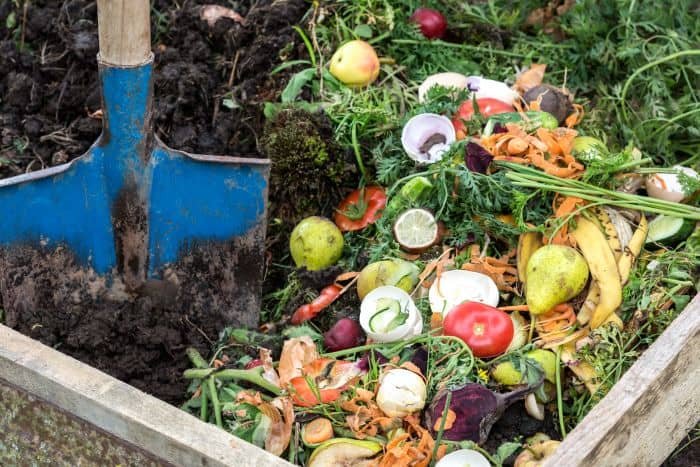 There is nothing on this earth more disgusting than a bunch of wriggling maggots surprising you as you turn your compost. You may be wondering what it means if you have maggots in your compost. This article will discuss this subject in an effort to clarify any questions or concerns you may have on this matter.
If compost is kept away from living areas, having maggots in compost should not concern you. Maggots are great at creating nutrient-rich compost. There are ways to prevent maggots if you do not want them in your compost.
If you have found that your compost is teeming with maggots and would like more information about these gut-turning pests and what they mean for your compost, continue reading this article.
Maggots in Your Compost – Everything You Need to Know
Egads! You have just run across a large squirming batch of maggots in your compost as you were turning it. They are so gross and yet so beneficial to the composting process that you can wind up with some mixed feelings about these rather disgusting decomposers.
Mixed feelings or not, one thing is for sure. By the end of this article, you should have a clear understanding of the following:
Why maggots may be present in your compost
How maggots are beneficial to the composting process
How to prevent an infestation if maggots are not your cup of tea
Why Maggots May Be Present in Your Compost
Let's begin with why maggots are generally present in compost. In most cases, the maggots that you will encounter are derived from the Black Soldier Fly.
The female prefers to lay her eggs in materials that are rich in nitrogen, and your steamy compost pile is the perfect environment for her babies to hatch and grow.
Maggots may also be attracted to your compost if the balance of materials being composted is uneven. This subject will be discussed further along in this section of the article.
How Maggots are Beneficial to the Composting Process
As briefly mentioned above, these disgusting grub-like creatures are exceptionally helpful when it comes to breaking down waste.
Maggots have the innate capability to quickly turn your food scraps, leaves, and other clippings into a usable, nutrient-rich product. Their efficient composting capabilities will help you grow your own vegetables for a more sustainable life and reduce your footprint on this earth. 
What to Do When You Don't Want Maggots in Your Compost
You have learned the facts to now understand that maggots, although disgusting, are beneficial to the composting process. However, you would like these creepy creatures eradicated from your compost and your life forever. 
As mentioned previously, the black soldier fly is attracted to compost that has an uneven mixture of materials. This section is where we will explain the importance of balancing the materials you mix into your compost. 
If you wish to eliminate or at least severely reduce the population of maggots residing in your compost, continue reading for helpful information.
Tips for Managing Maggots in Your Compost
These tips should aid your efforts to eliminate and/or prevent unwanted maggots from residing in your compost.
Decrease Moisture and Humidity in the Compost
This step is also referred to as adding more browns. Simply put, since the fly is attracted to a moist and humid environment, it makes sense that if you dry it out, they will not be as inclined to inhabit your space and continue to gross you out.
In order to decrease the moisture and humidity in your compost, you need to add more of the following materials
Cardboard egg cartons
Grass clippings
Leaves
Plant clippings
Straw or hay
This list is not all-inclusive, but it gives you a good idea of the type of materials to use if you wish to reduce or eliminate the maggot population in your compost. The key is to choose dry, organic materials that are not harmful when broken down.
Another way to reduce the attractiveness of your compost to those pesky flies is to use citrus peelings or lime but be aware these two things can alter the pH levels in the compost. 
A word of caution when using lime: Be sure to follow the recommendations on the bag, so you add the correct amount to your compost. Too much lime can ruin a good compost and be detrimental to the growth of your garden.
Prevent Flies and Other Critters From Entering Your Compost
You may be wondering how you can allow your compost to breathe while denying access to unwanted critters who may be trying to set up shop in your bin.
A common solution to this problem is to use a durable mesh or screen material to cover any points of entry that a fly or any other unwanted pest could use to enter your compost. The screen will allow the compost to breathe while denying access to unwanted pests.
The next section will discuss a few other tips that may help you with your composting.
Other Composting Tips
If you have the land available, it is best to locate your compost away from your house and areas that you spend time in while you are outdoors. The best spot is near your garden, so you don't have to transport it as far when it comes time to use it.
Choose a composting method that makes sense for your situation. If you have a small garden, space limitations, or mobility limitations, using a barrel or tumbler composter will probably be the best.
Conversely, if you have a lot of property to spread out on and do a lot of gardening, then it may be best to simply make a large bin or create a large pile somewhere out of the way. You can keep adding to the pile and pull from the bottom of the heap when you need some good-quality compost.
If you have a lot of food scraps, a great way to compost is using a worm box. Worm boxes will also help to prevent flies from being attracted to your compost because the scraps are buried at least six inches below the surface where the worms can do what they do best, compost without competition.
Maggots – Disgusting Yet Beneficial to Composting Process
Hopefully, this article has given you a new perspective on maggots. If you keep the end goal in mind and don't look at the maggots too often, you will eventually forget that they are there.  Maggots will transform your food and other organic waste into nutrient-rich compost and your garden will flourish as a result.