It is summer, the best time to get out for a BBQ with friends and family. Maybe you are wondering what to use and how to use it for your outdoor patio tables?
Placemats are a great accessory to add to your outdoor dining experience. They are multi-purpose and functional. Outdoor placemats come in a variety of colors and prices. You can find the right set for your budget. 
They come in sets of 6-8, ranging in price from $10 to $40 on Amazon. The price is going to vary on the quality versus durability.
With the price of Outdoor Patio sets, you will want to ensure it remains in the beautiful condition that it was the day you took it out of the box.
Placemats will be your first line of defense! Summer is hot and humid, and those ice-cold drinks will sweat, leaving rings behind for years to come.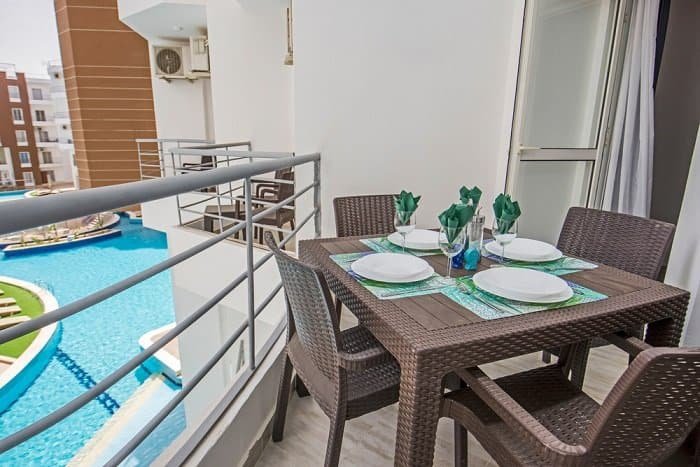 Outdoor placemats define seating arrangements, the separation of utensils, and protect the furniture from spills and condensation. When looking for a set of placemat's think about the colors, design, and purpose these placemats will bring to the backyard.
Choosing The Right Type of Placemat
Compiled below is a list of the best options to add to your outdoor collection. There are a variety of options:
Woven Placemats
Table Protection Placemats
Plastic Placemats
There are many different types, patterns, and materials that can be utilized. This is where it comes down to exactly the functionality and look to match the yard. Go bright and bold or go mellow and subdue.
There are so many more options to choose from, but these are great for an outdoor setting.
Placemats for the outdoors should be rated for the outdoors or at the very least meant for indoor and outdoor. The materials used will play a large part in the durability to withstand the elements that come with the outdoors. 
Each placemat had its own pros and cons, choosing any of the options will be beneficial to the outdoor experience. Do not be afraid to get 2-3 sets, there is always room for more placemats.
Woven Placemats
Woven placemats come in a variety of shapes and colors. Their versatility makes it a great option to use outdoors but can move inside in colder weather. Some options can have holes in them, reducing their effectiveness of protection to your table.
Woven placemats can give a rustic or modern look. The options almost seem endless. When selecting this option, look for material. Placemats made from Rattan or Abaca have a chance for the mat to fray over time. Looking for a blended or hybrid material can lead to a longer life for your placemats.
Both options are beautiful and will provide a different look, way out the benefits before making a selection, but here are some great choices of both.
These are a great option if the theme is a natural look. For the alternative option, the hybrid synthetic placemats are beautiful.
Table Protection Placemats
This option of a placemat is more considerate of protecting your table. These placemats come with non-slip heat-protected material, perfect for a delicate table. They are easy to clean, making them a stress-free addition to your outdoor decor.
The added heat protection allows the opportunity to take the meal from the oven to the table. Serving family style is always a great way to keep the conversation going while eating dinner. The added element of this placemat is a benefit not found in many other options.
These are a great option as well as beautiful.
Plastic Placemats
A plastic placemat is similar to a protection placemat. The advantage of this option is its durability. In addition, this option is kid-friendly. No matter the sticky-icky mess made upon it, all it takes is a good wash, and it is all set for your next get-together.
Plastic is a versatile option that can go from formal to casual with accessories or simply placing them out by themselves. Plastic is the most utilized accessory on the table. Plastic placemats come in a variety of colors and patterns, just because they are plastic does not mean they are not stylish.
Coming in a variety of colors and patterns.
Deciding How to Use Placemats
Tablescape and etiquette can elevate the event to the next level. Taking the time to set up the table for the guests is a simple way to show thought and effort. Dressing it up or keeping it simple, either way, there are several tips and tricks.
Adding outdoor placemats to the backyard BBQ brings color and pattern to any table. Using placemats in place of a tablecloth is a great upgrade to your dining set. Placemats are very easy to clean and maintain making them superior to a tablecloth.
Styling an outdoor table can be easy and stylish following these simple tips.
Skip the table cloth!
Go all out on glassware.
Adding Cloth Napkins
Placemats are a great accessory that is inexpensive to add to the outdoor collection. With their versatility and durability going wrong is not an option following these easy steps and great choices. Placemats not only save the beautiful table they are set upon but help define areas for guests.
Whether selecting the Woven for a more natural look, the Protection Placemats to serve dinner family style and protect from heat, or Plastic Placemats to be more kid-friendly, choosing for the style and look of your backyard will be a success.
Following these simple tips for any outdoor patio setting with step up the element of beauty. Placemats do not have to be boring and made for Grandma, they can be stylish, modern, and beautiful.
Skip the Table Cloth
With the new placemats, who needs the tablecloth?! Skipping the added cloth is a great idea to show off that beautiful table and accentuate the placemats. They don't need backup; the placemats are the show-stopper themselves. This look gives your table a classic fresh look.
Table cloths can often be bulky and snag on different things. Taking that away and replacing it with placemats is an easy trade. Additionally, no laundry is required to wipe down or shake out your placemats.
Adding a vase with some matching flowers as your placemats will bring the pop of color up to eye level. Creating a complete look that is well rounded and certainly not in need of a tablecloth to weigh the look down.
Go All out on Glassware
Now that the locations of the guests are defined: break out that glassware. Sanctuary Home Decor suggests you use all of your pieces but, this is for effect. Doing dishes is not the ideal option during a summer al fresco dinner, so instead of taking out all of the glassware, pick the most beautiful and functional.
Whether you have non-slip placemats or woven, setting out your glassware before reminds your guests to use the placemats. The power of suggestion is in full effect. It will also help the guest know what glass is theirs, eliminating the Red Solo Cup from the table.
Cloth Napkins
This element will take your event from sub-par to classy. Cloth napkins are decadent and add an extra spice to your party that has detailed thought put into it. Finding matching cloth napkins for your placemat is a breeze color coordination can also occur in this setting.
Whether matching napkins or different colors and patterns, selecting a versatile placemat will allow for this mix and match.