Outdoor wall lights not only add curb appeal to your home's exterior, but they also complement the architecture.
Outdoor wall lights can improve the outside appeal of any home and give it a sense of identity. Mixing different wall lights based on a specific culture or a theme can add enchantment to any home or building.
Outdoor wall lighting is more than just decorating a home; it shows your taste and creativity. This article will address different outdoor wall lighting and backyard tips to improve the appearance of your home.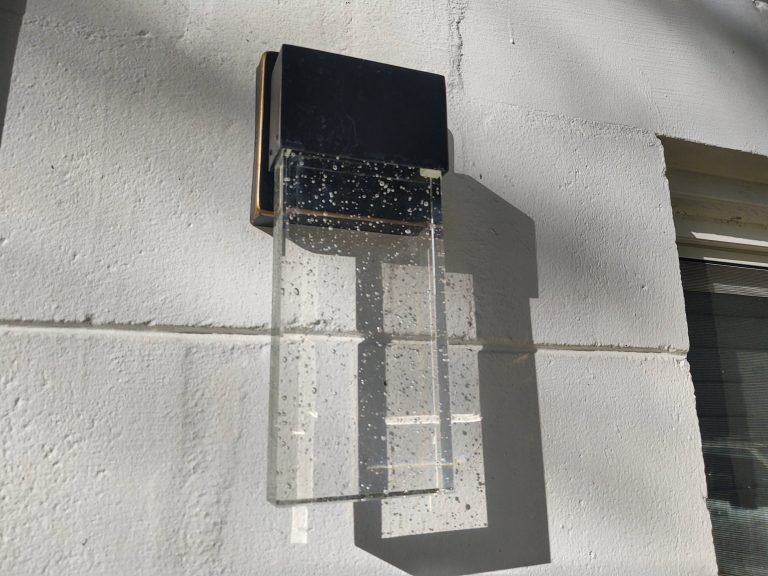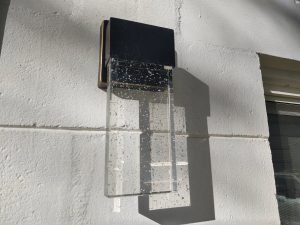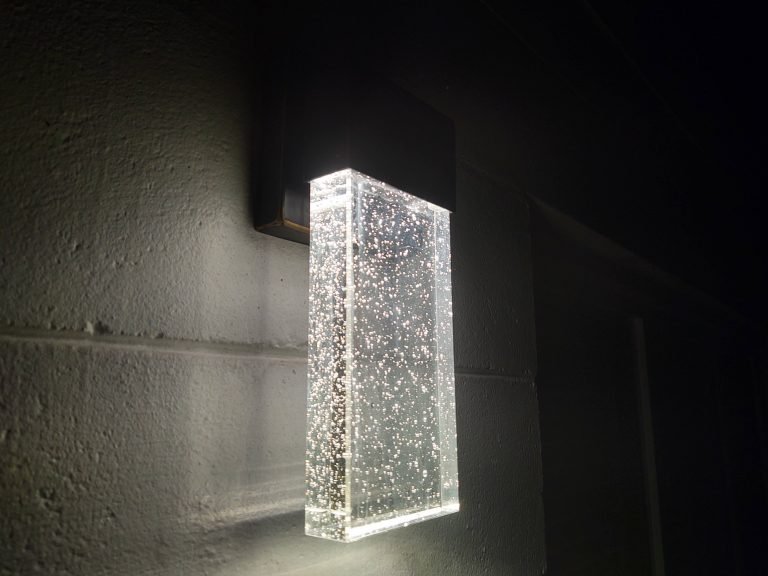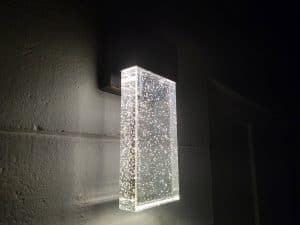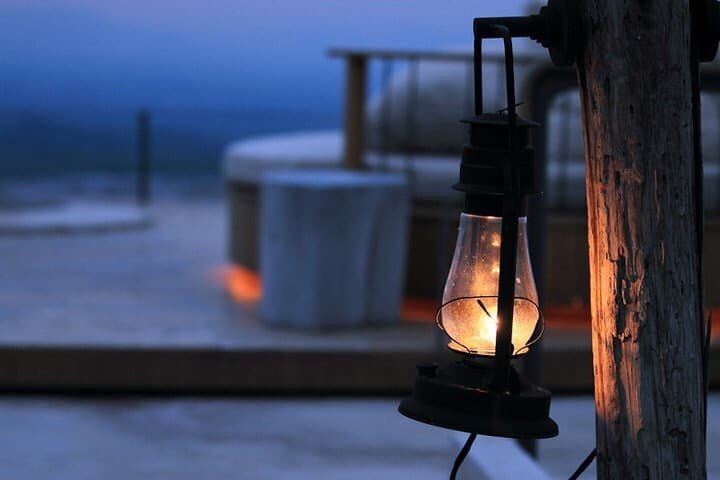 The Best Outdoor Wall Lighting
The type and the color of the wall lights you choose is a matter of personal preference. However, some outdoor wall lighting ideas look good on most homes. They help to complement the outdoor appearance of your home while bringing in more attention to it.
Here are the three most popular types of wall lighting and their descriptions:
| Wall Lighting Type | Description |
| --- | --- |
| Spot lighting | These lights can either be mounted on the walls or laid down on the ground. The mountable ones are usually installed between two windows or on door frames. |
| Lanterns | These are the simplest of wall lights and have existed for centuries. Currently, they come in various beautiful glass designs to fit the intended occasion. |
| String lighting | These are the most common outdoor lights in many homes. They're mainly installed in backyards. It's common for them to be hung during Christmas. |
How to Use Spot Lighting Outdoors
Spot lights are versatile enough to be mounted on walls or set on the ground. This makes them ideal for backyard use, especially when there is a garden involved. The LED bulbs are not the brightest, but they do have a calming effect on your surroundings.
You can install spot lights between your windows, around your doors, or on your patio to illuminate your surroundings. These lights work well with brightly-painted walls as the paint reflects the light, making them appear brighter. It's very easy to install these lights as they typically come pre-packaged with everything you need.
To bring your backyard to life, you can choose one of the following ways to install your spot lights:
Uplighting: Uplighting is when ground lights are installed to illuminate plants and other objects from the ground up. This type of lighting is perfect for a small backyard garden as it gives it a better view at night.
Downlighting: In downlighting, the lights are installed facing down, hence illuminating anything below them. They work better when used on trees as it gives off the impression of natural light.
Spot Lighting Recommendation
The King SHA LED Spot Light is versatile enough to be mounted on a wall, installed on a flat ceiling, or mounted on flat floor surfaces. It's mostly used as an uplight and comes with an on and off toggle switch and a plug-in switch.
The uplight is equipped with 5 watt MR16 GU10 warm white 3000k LED bulb and a CR182, which is an equivalent of a 50W Halogen light.
Product Features:
Easy to mount on the wall or lay on the ground
Can withstand any weather condition
Energy efficient
Comes in different shapes and colors
How To Use Lanterns Outdoors
Lanterns might be ancient, but they have never gone out of fashion. They are great inexpensive landscaping ideas for creating a perfect atmosphere in your backyard when enjoying dinner or drinks with friends. With innovative and unique designs, outdoor lanterns are growing in popularity.
Some of the different lanterns available are:
| Type of Lantern | Description |
| --- | --- |
| Solar-powered lanterns | These rely on solar energy and are eco-friendly. They're energy-efficient and cost less to maintain. |
| Battery-powered lanterns | These rely on battery power to illuminate them. The batteries can be replaced once the charge runs out. |
| Oil powered lanterns | Oil lanterns have been in existence for nearly a century. They are easy to maintain and have an ancient appeal on them. |
| Candle-lit lanterns | Candles have a soothing effect on them, making them perfect for an outdoor dinner in your backyard |
Lantern Recommendation
These Hanging Outdoor Solar Lights and are perfect for landscape lighting. They have a simple yet elegant glass design. They're brighter and give off a warm light, providing you with a vintage experience.
Light sensors in these lanterns ensure they switch on automatically when it gets dark and off to recharge during the day. They are capable of withstanding bad weather due to the ABS plastic that gives them additional protection.
Product Features:
Can either be pole or wall mount
In-built solar-powered batteries with a longer lifespan
Comes in different shape and colors to illuminate your backyard
Can withstand any weather condition
How to Use String Lighting Outdoors
String lights are perfect outdoor décor for winter or summer. They can be used for a special occasion such as Christmas lighting. You can also permanently hang string lights in your backyard, even without trees.
The cable's length helps cover a longer distance, making them perfect for your patio or deck's illuminations.
The bright lights offer a calming mood, while the number of bulbs makes your outdoor appear as though natural light is lighting it.
String lights can also be customized to fit any design you wish. You can use these lights to write a special message or a decorative design to match the occasion, such as proposing to someone.
And they're perfect to line along your house wall to light up any area outside.
Before choosing which string lights to install in your backyard, you need to do the following:
Measure your backyard – Getting the exact measurements of your backyard will help you choose the right length of your string lights. It will also make it easier to know the number of bulbs you need.
Choose between plastic and glass – String lights' bulbs are made of plastic or glass. While plastic might last longer than glass, it doesn't have the same light quality as glass due to its clarity.
Choose your desired colors – You can choose different colors to spice things up. Brightly-lit string lights are perfect for both aesthetic appeal and lighting in your backyard.
String Light Recommendation
Brightown Outdoor String Lights come with 25 glass bulbs and a replacement bulb, which is more than enough for your outdoor lighting. The 5W bulbs are energy-efficient and will help you to save the cost.
The lights can withstand rain, damp climates, extreme temperatures, and strong wind due to the weatherproof technology for added safety. Their installation is straightforward, so when one bulb goes out, it doesn't affect the others.
Product Features:
An extended power cord to fit a huge backyard
An extra bulb in case a bulb is damaged
Independent bulbs where none is affected by the malfunctioning of the other
All-weather resistant bulbs and power cord
In Conclusion
Outdoor wall lights are a perfect way to enhance the look of your home. They can also be used to spice up outdoor activities such as dinner and drinks with friends. The designs used could be inspired by the year, personal preferences, culture, or special occasions such as an engagement or an anniversary. Be sure to check out another one of our articles were we go over hanging lights without nails.
The architectural design of your backyard influences the type of light used and the design to adopt. Each outdoor light serves a different purpose, but they are all beautiful!