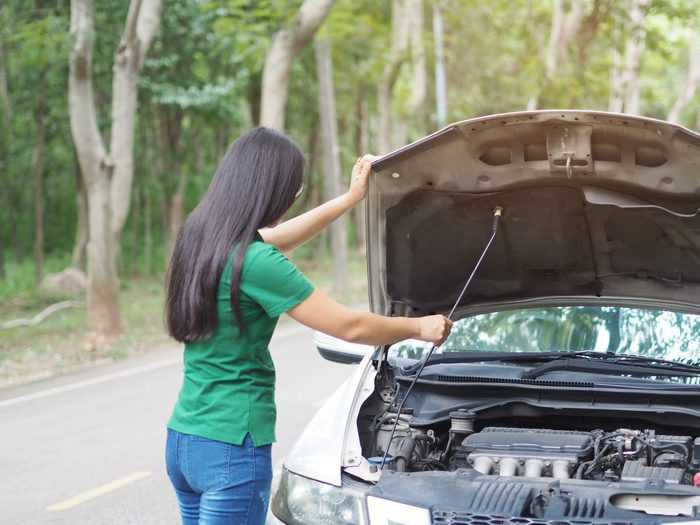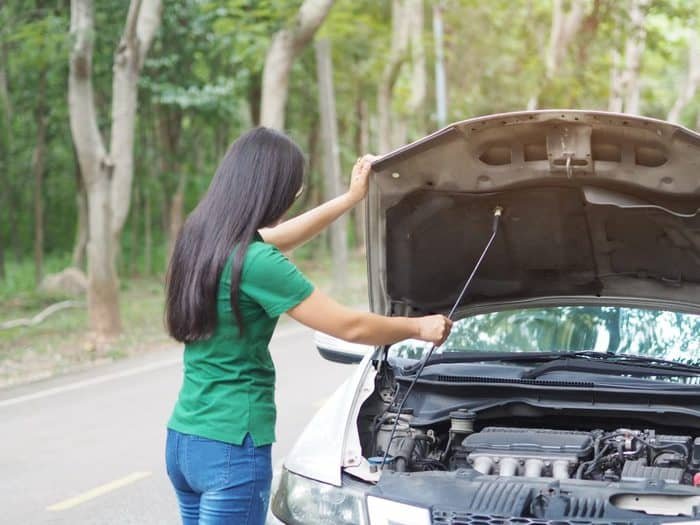 Even the most prepared drivers have found themselves in a situation where their car battery has run down and needs to be jump started. This can put a damper on whatever plans you had for the day even though cell phones have made it a lot easier to call a mechanic or a tow truck to get you out of that sticky situation.
What can you do to prevent being stranded on your way to work or school? The answer is simple – you can purchase a car battery charger and keep it charged and tucked away in your trunk until the situation arises. Most portable car battery chargers are small and easy to carry with you.
Hopefully after reading this article you will be convinced to have a car battery charger, as well as which one to purchase for your specific needs.
*Note* that in this article, the terms "battery chargers" and "portable jump starters" may be used interchangeably to refer to the portable jump starters or portable battery chargers. In the strict sense, vehicle battery chargers are required to be plugged into a household outlet in order to charger a battery. Portable jump starters can be used on-the-go and do not require to be plugged into an outlet.
Why should you buy a portable car jump starter?
If your car is functioning normally, it already has a mechanism in place that keeps the battery fully charged. That mechanism is the alternator, which provides enough electric power to keep the battery charged as long as the engine is running. Even in the healthiest of engines, when turned off the battery auto-discharges at a rate of about 1% every day. This rate is higher when the temperature outside is higher.
You might be asking if my car is running fine, "why would I need a car battery jump starter?" The answer is quite simple – the alternator only functions when the engine is running, but there is a lot of battery usage from electric devices that are still on (including radios, car phone chargers, interior lights and headlights) even when the engine is not running. So, the more electric devices you use when the engine isn't running, the more you need a portable car battery charger.
Saves Time and Money
Sitting on the side of the road wastes a lot of time especially today when many people have so many obligations to be at a certain place at a certain time. You can avoid that stress with a portable car jump starter.
The amount you pay for a charger could be significantly less than the price you might pay a mechanic to jump your battery on the side of the road.
Serves as a charger for other devices
Some car battery chargers are fitted with USB ports and other features which are suitable for keeping other smaller devices like power tools, phones and recreational vehicle accessories charged.
Types of Car Battery Chargers on the Market?
There isn't just one type of car battery charger on the market. This distinction can be useful to avoid selecting an unsuitable option. The types of battery chargers are as follows:
Chargers
These basically restore the charge in a car battery, even if it has been drained completely. They are the most common types of car battery jump starters on the market, and it is usually easy to find the charger with the right size, shape, and amperage that you need for your vehicle.
Maintainers
They are less common than the basic chargers and are meant for keeping battery chargers from completely discharging. As long as you remember to make use of them from time to time, they help maintain the battery's overall health.
Restorers
These literally restore new life into old and dead batteries. They are the least common and most expensive type available on the market. Restorers function by breaking down the contaminants in the battery that are responsible for the loss of effectiveness in an old battery.
What to Look for When Buying a Car Battery Charger?
There are mandatory features to look out for when browsing through the sea of brands and models. We took all these features into consideration when making our list of best car battery chargers and they include:
Power
Generally, car battery chargers need to be compatible with a wide range of car batteries it may come across. Also, different car batteries require different level current (amp) levels to work effectively. Some chargers come with the ability to detect the required amperage and voltage for a specific battery and provide said specifications which make charging easier and safer. It's best to check your battery for the minimal required parameters before making a purchase.
Safety
Safety first! Modern car battery chargers should come with safety features to prevent electrical accidents which can result in serious injuries. One of such features would include "weather proofing" – which is protection from water and dust since the chargers see a lot of outside or garage use and other forms of exposure to the elements. Protection from heat is also paramount as high temperatures may result in damage to the internal circuits of the charger.
Portability
Small and light battery chargers are obviously more convenient that their bulkier counterparts as they can be easily used and carried around. The average charging time of most chargers is 2 – 10 hours. The more portable chargers tend to take longer to charge than the lager models.
Value for money
Some prices may seem a bit high but when considering the additional fitted features it may seem worth it. That said, high prices don't always mean a better performance so it's best to read the specifications and reviews of the product you plan to purchase.
Usability
Making use of your car battery charger shouldn't be rocket science. It should be straightforward and easy to use for the average car driver. This is why auto battery chargers are preferred as they can read your battery's status and adjust the setting that you would have had to do manually, on its own.
Additional features
To be certain you're getting the most out of your car battery for the price, extra features are necessary. Features such as built-in radios, emergency lights, water and spark proof casing, USB and 12 volt outlets for charging smaller devices, rapid charging option and others go a long way to increase the ease-of-use.
How to Charge a Car Battery Using a Portable Jump Starter?
Here is an outline of the steps required to charge a car battery using your portable battery jumper.
Be sure that the engine and all accessories and lights in the car are turned off.

Locate your battery charger, the position of which may vary greatly depending on the make and model of your car. If your car's model require complete removal of the battery before commencing charging, ensure you have the right tools for that.

Remove the negative (usually black) or ground cable first. It is usually attached to the electrode marked with a negative (-) sign.

Remove the power (usually red) or positive cable next. It is usually on the positive (+) electrode.

Clean the terminals to remove any excess corrosion on the electrodes. VERY IMPORTANT!!! Do not touch both terminals at the same time.

Make sure the charger is off before hooking it up to the car battery. Do not let the exposed ends on the cable come in contact with each other.

Hook-up the positive cable on the charger to the positive terminal on the battery.

Hook-up the negative cable to the negative electrode on the battery.

Set the charger to the slowest allowable charge rate.

Turn on the charger once you're sure the jump starter cables are securely in place.

Leave it place for about 2-3 minutes before cranking the engine. Your battery may be dead if you haven't been able to start the engine after 5 intervals of 2-3 minutes each.

Turn off and remove the jumper after the engine starts. Remove the negative cable first, then the positive.

Replace the vehicles cables. Positive first, then negative.
The battery charging time depends on the battery voltage (in volts) and the charger's charge rate (in amps).
Ensure you recharge the portable battery charger when you get home. This usually takes between 12 and 24 hours to complete.
Amperage – 3000 Amp
Voltage – 12V
Battery type – lithium ion
This portable car battery charger from NOCO packs quite a punch for its lightweight, and compact packaging. With its 3000 amp battery, this 12 volt battery charger is said to be able to jump start a car battery up to 40 times after a single charge.
It is packed with safety features such as protection against sparks and reverse polarity. It serves as a car jump starter pack, LED flashlight, portable power bank for charging smartphones and other USB devices. Additional features such as fast charging mode, IP65 water/ dust protection, scratch resistant exterior.
| Pros | Cons |
| --- | --- |
| Portable compact design | Charging may take awhile |
| Very safe | Not suitable for charging 6V batteries |
| Multifunctional | |
| Lots of additional features | |
| Water/ dust resistance | ​ |
Amperage – 3000 Amp
Voltage – 12V
Battery type – lithium ion
This battery charger serves as a perfect example of what a charger packed with additional features should look like. It provides an unrivaled 3000 Amp lithium battery that can jump start your 12V battery even in freezing temperatures.
Safety features such as mistake proof connection, overload protection, high temperature protection, etc. Additional features like a built-in cigarette lighter socket, LED flashlight, 3.0 USB ports make this compact car battery charger totally worth the bargain.
| Pros | Cons |
| --- | --- |
| Packed with safety features | Not suitable for charging 6V batteries |
| Numerous additional features | |
| High peak current | |
| High value for money | |
| Multifunctional Use | ​ |
Amperage – 10 Amp
Voltage – 12V, 6V
Battery type – fully automatic lithium ion
This second product from NOCO rightfully earned its spot as one of the best car battery chargers. With compatibility with both 6V and 12V batteries, this fully automatic batteries detects the battery voltage and charge level automatically adjusting the amp output depending on the level.
It comes with an integrated temperature sensor that alters the charge rate based on environmental temperature to avoid over- or under-charging. It serves as both a battery charger, maintainer and restorer as it detects and eliminates battery sulfation and acid stratification which reduce the lifespan of the battery.
| Pros | Cons |
| --- | --- |
| Wide range of uses | May overheat with prolonged usage |
| Powers both 6V and 12V batteries | |
| Fully automated features | |
| Multipurpose | |
| Packed with safety features | ​ |
Amperage – 2A/8A/15A/Auto
Voltage – 12V
Battery type – Automatic lithium ion charger
This automatic fast charger has varied charging rates depending on how quick you want the battery to charge. Remember that prolonged fast charging can damage your battery. Specialized to be efficient in winter.
Safety features such as protection against overvoltage, overheat, overcharging, short circuiting and reverse polarity. Additional features like LCD display, battery testing, desulfation, bulk charge and power optimization.
| Pros | Cons |
| --- | --- |
| Lots of safety features | Not compatible with 6V or 24V batteries |
| Winter Mode | |
| Multifunctional | |
| Automatic and manual charge rate settings | |
| LCD indicator screen for convenience | ​ |
Amperage – 15 amp
Voltage – 12V
Battery type – Automatic lithium ion
This 15 amp bench battery charger comes with a fully automatic integrated circuit that automatically switches between 3 modes – fast charge, top-off and trickle charge depending on the level of battery charge. Equipped with an LCD screen, safety features like reverse polarity protection, alternator and battery checker, battery reconditioner, etc.
| Pros | Cons |
| --- | --- |
| Compact and safe | Not compatible with 6V batteries |
| LCD screen indicator | |
| Automatically adjusts charge rate | |
| Packed with additional features | |
Frequently Asked Questions
Should I charge my car battery at 2 amps or 10 amps?
The average car battery has a 48 amp hour capacity. This means it would take a charger delivering 1 amp 48 hours to full charge it if it was flat. A 10 amp charger would charge 5x faster than a 2 amp battery. Slower charging is preferred in non-emergency situations because higher charge rates can buckle the battery plates.
How long does it take to charge a car battery with a 12V charger?
The length of time required to charge a battery depends on the amperage of the charger. So, for a flat 48 amp hour battery it may take from minutes at 40 amps to 24 hours at 2 amps.
Is it safe to leave a car battery charger on overnight?
​As a general rule of thumb, you shouldn't leave the battery charger connected for more than 24 hours. The more modern battery chargers come with regulated output which monitor the output with reference to the level of battery charge.
What happens if you leave a car battery charging too long?
Overcharging a battery causes generation of excess hot gas – causing heating and wearing off of the electrode. In sealed batteries, this gas build-up may even cause the explosion of the battery. Modern chargers generally have protection against overcharging and if they don't, it's your duty to properly monitor the process.
Can I start my car with the battery charger still attached?
Yes, you can. It won't hurt the battery, the charger or the car.
Do I hook-up the red or black first?
When hooking up the charger to the battery, the red or positive or power cable is attached first to the positive (+) terminal on the battery.
Conclusion
In as much as we try do everything we can to prevent mishaps like a dead battery, sometimes it is unforeseen and inevitable. In order to avoid getting stranded, it is best to purchase a battery charger. We've listed several that are highly rated and hopefully one of them will fit your needs.