Blue is a unique color in the gardening world. Sometimes it can look blue, sometimes it can look purple. No matter which hue you see, it's a beautiful color flower on a tree or shrub.
If you're looking to add some blue flowers to your backyard, check out our list of trees with blue flowers below.
Chaste Tree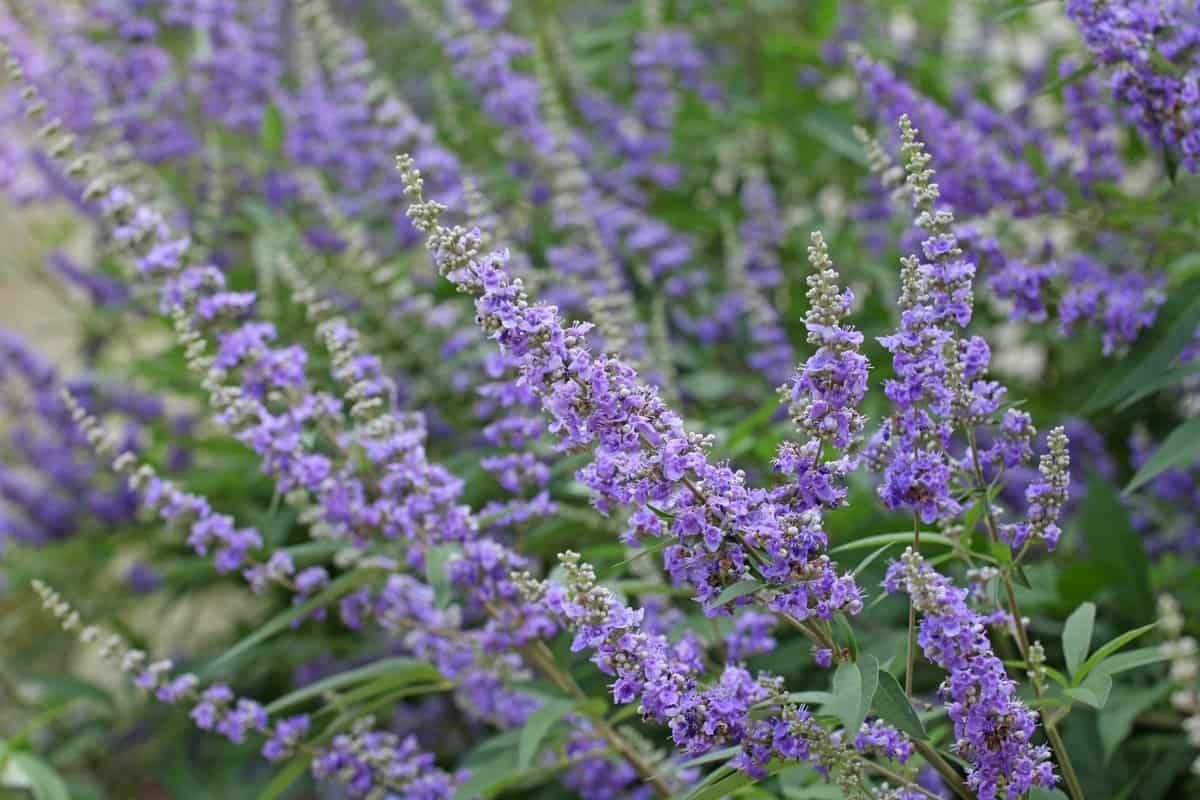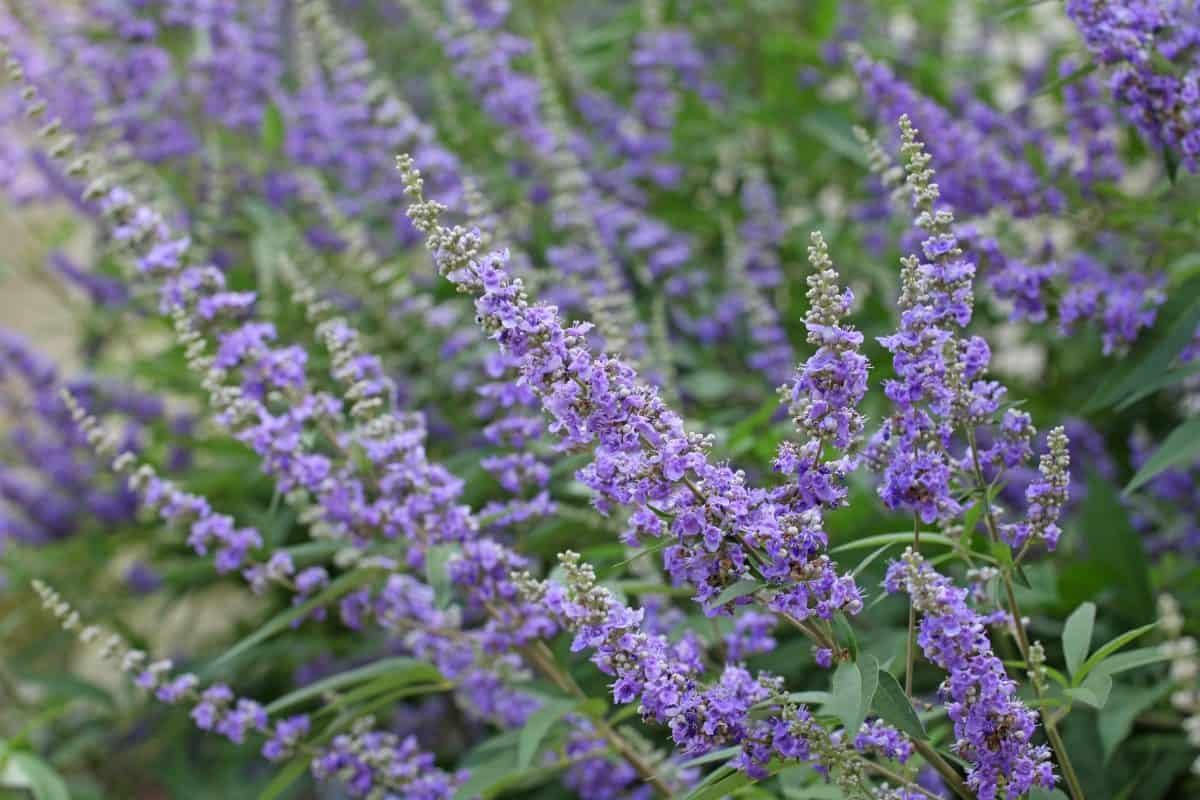 This garden tree has large clusters of striking purplish-blue flowers in the summer. The blooms contain dark purple berries for the songbird to enjoy before she takes flight. In humans, the chaste berry increases the hormone progesterone.
Quick facts about the Chaste tree:
The tree can grow 15 to 20 feet
It can be as broad as 10 to 15 feet
Does well in zones between 7 to 9
Can be damaged in zones 6 or lower
The flowers on the Chaste Tree bloom from June until September. The tree thrives in well-drained, slightly moist soil and successfully grows in a hot environment. The Chaste Tree is also unaffected by deer. The sweet perfume attracts butterflies and bees.
Blue Butterfly Bush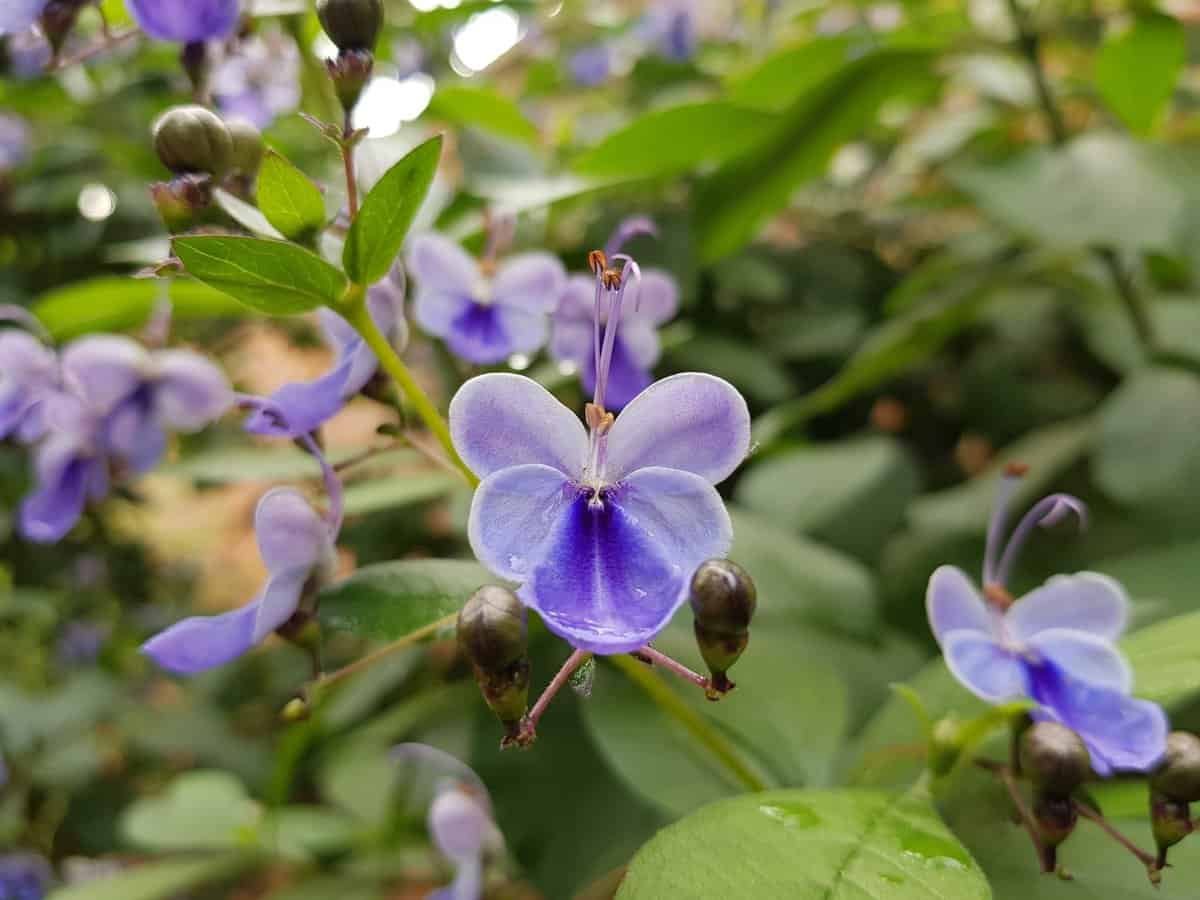 The lovely blue butterfly bush which is more of a tall bush/small tree reigns supreme from the hopeful, optimistic spring to the crisp, early fall. The tree produces delicate flowers in two different shades of blue. The blue butterfly bush is considered a semi-tropic perennial. It is known to attract butterflies. 
Quick facts:
The Butterfly Bush can grow as tall as 10 feet
It can be as full as 6 feet
thick Zones 5 south to zone 9
Easy and fun to grow
Not only do butterflies often surround this tree it is also called a butterfly bush because of the shape of the flowers on it. The subtle contrast between the two shades of blue on each flower gives it the appearance of a beautiful butterfly.
Blue Satin Rose of Sharon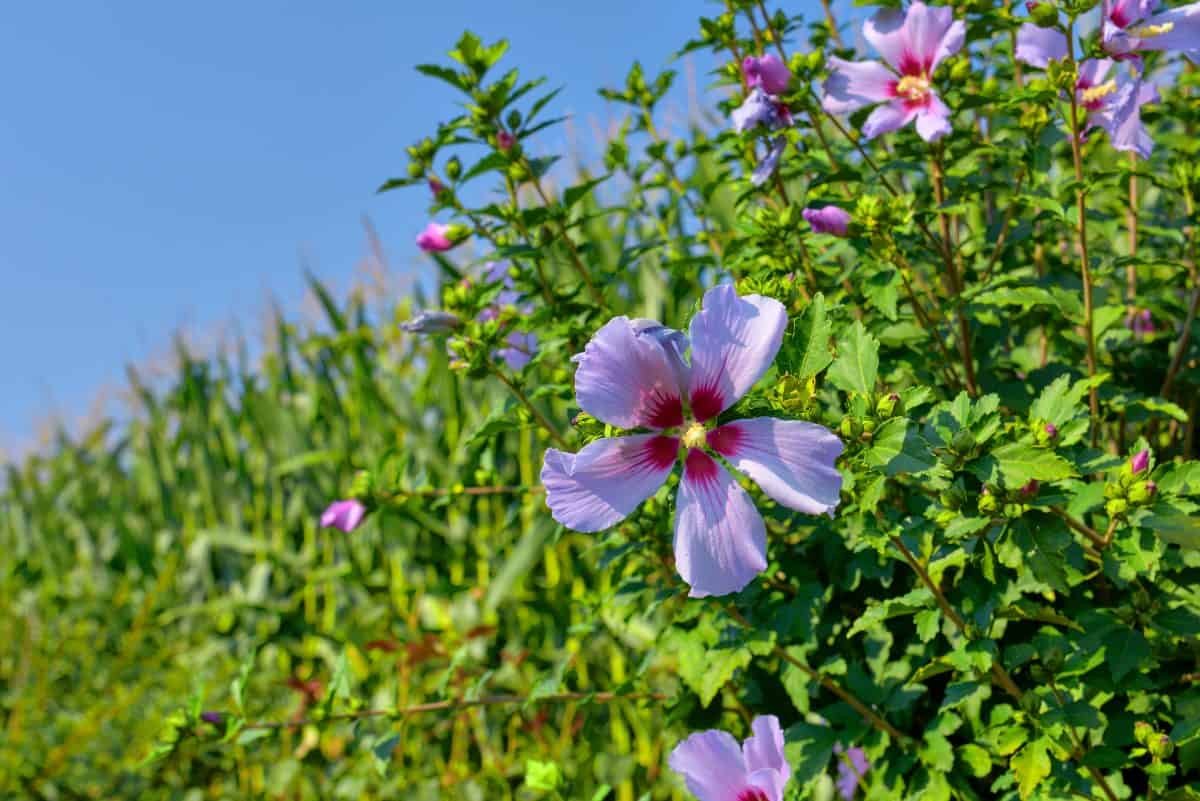 This tree has profoundly exquisite-colored flowers. Blue-violet petals bloom from the deep green foliage. It has a plummy magenta color on the center of each flower. The flowers are delicate, like spun silk. The tree attracts butterflies and hummingbirds.
Quick facts:
The Rose of Sharon can grow 8 to 10 feet
It can be as broad as 4 to 6 feet
Grows best in zones 5 to 9
Blooms during the summer
This tree does not require constant pruning and requires minimal maintenance. The Blue satin rose of Sharon enjoys the sun and warmth. It is deer resistant, prefers damp soil, and would be an outstanding addition to any home garden.
Blue Rhododendrons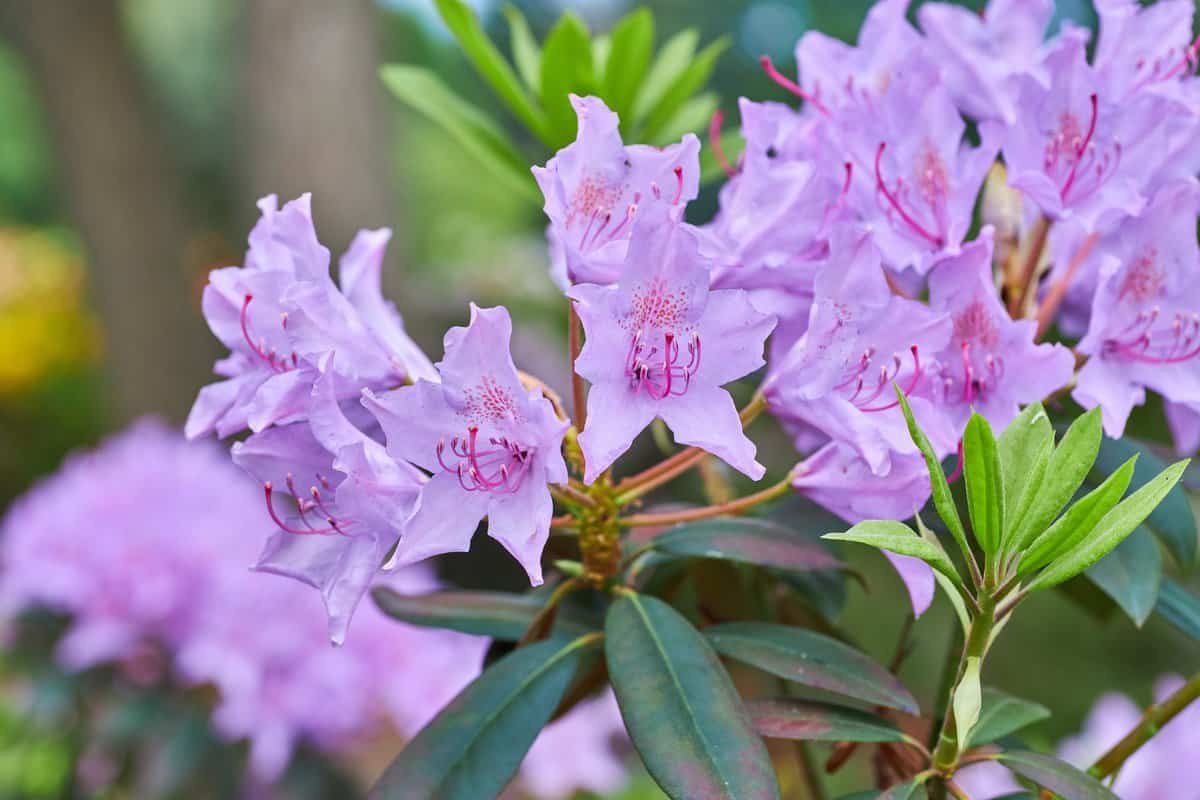 This shallow-rooted large shrub has gorgeous blue flowers that bloom from early spring to mid to late summer. Once it blooms, it can last anywhere from 2 to 7 months. Rhododendrons grow best in acidic, well-draining soil. However, it would help if you did not try to grow them in soils with too much calcium. 
Quick facts:
Rhododendrons can grow 3 to 8 feet
Depending on the variety, it can be as extensive as 5 to 20 feet
Grows best in zones 5 to 8
Rhododendrons love the morning sun
Rhododendrons flourish when planted in groups in prepared beds. Plant them in early spring or fall to reach their full potential, and keep the soil moist. The plant has many color varieties, including" blue diamond" and "bluebird."
Jacaranda Tree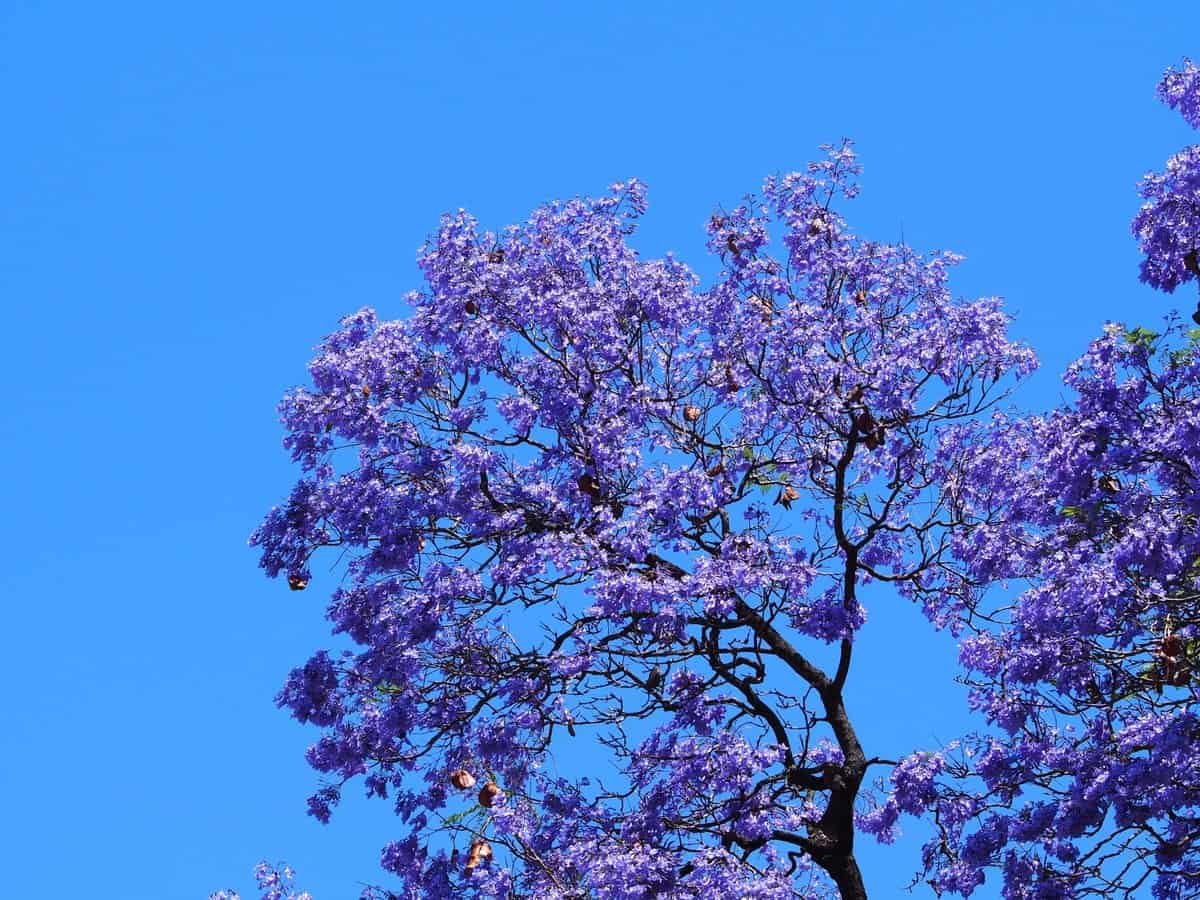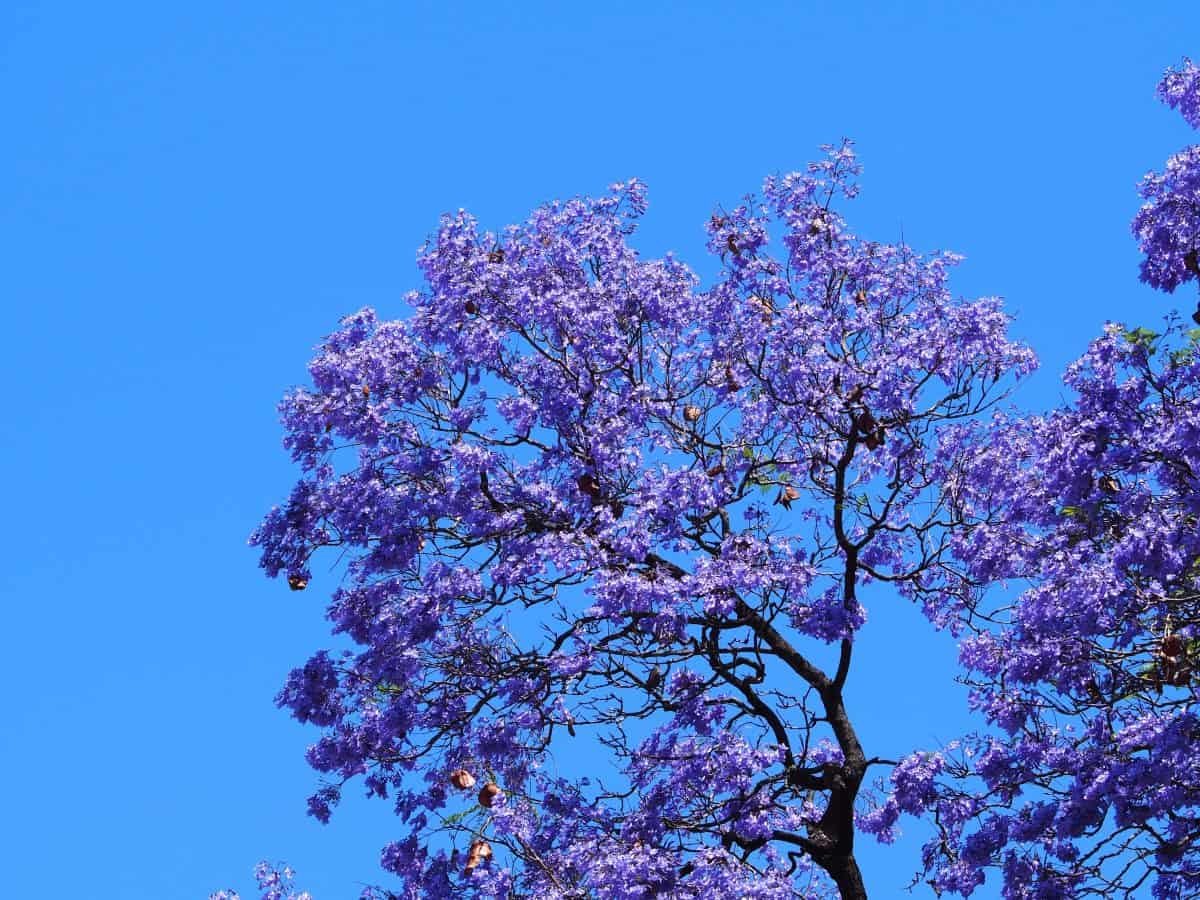 The Jacaranda tree is a fetching tree that produces clusters of charming little purplish-blue flowers. It is an excellent tree for the shade and appeals to the eye. Its fern-like leaves can grow up to 20 inches in length. The tree makes fruit in the form of seed pods.
Quick facts:
The Jacaranda Tree can grow up to 25 to 40 feet
It can be as extensive as 15 to 30 feet
Grows well in zones 10 and 11
Pest and disease resistant
The tree is fast growing and can endure many climate conditions. It can prosper in a variety of soil conditions. The Jacaranda tree is widespread in the south, where gardeners frequently nurture and grow them. The earth they mature in should be well-drained.
Blue Moon Wisteria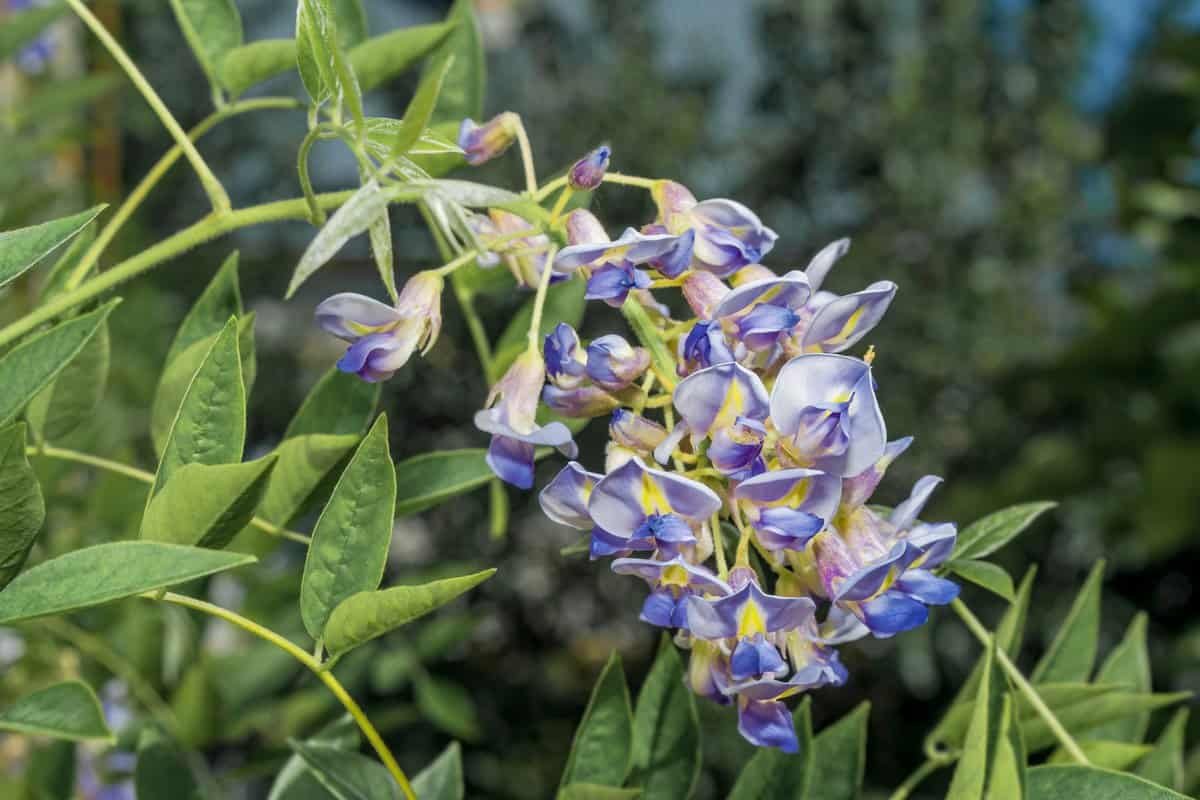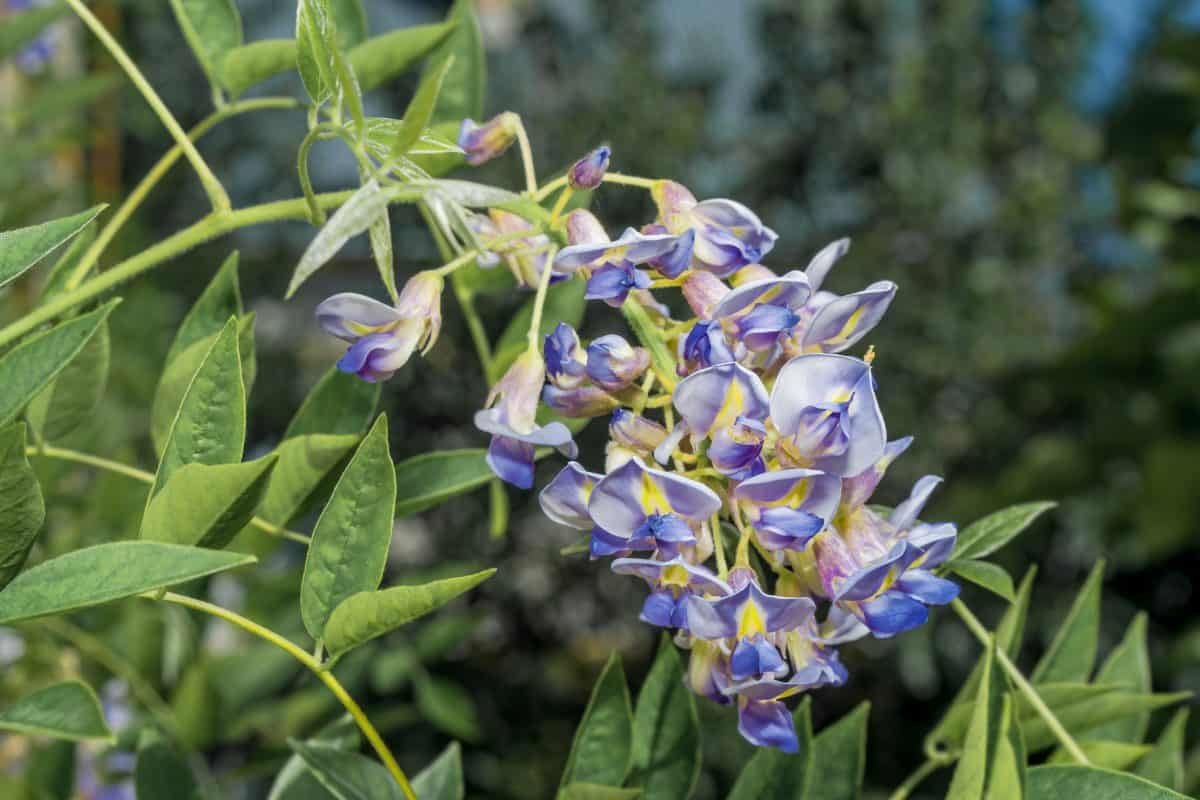 If you want an eye-catching tree for your landscape, the Blue Moon Wisteria has magnificent blue-purple flowers that will be enjoyable to look at for years to come. The flowers start more purple but fade to blue over time. The flowers have a sweet, pleasant aroma. 
Quick facts:
Blue Moon Wisteria can grow up to 25 feet
Can spread from 6 to 8 feet
Grows sufficiently in zones 4 to 9
Requires full sunlight
Blue moon wisteria reaches its full bloom in the spring and summer. The vine is extremely large and heavy in weight. When growing this plant, use soil that is high in phosphorus. Blue moon wisteria can live for about 50 years or more. 
Victoria California Lilac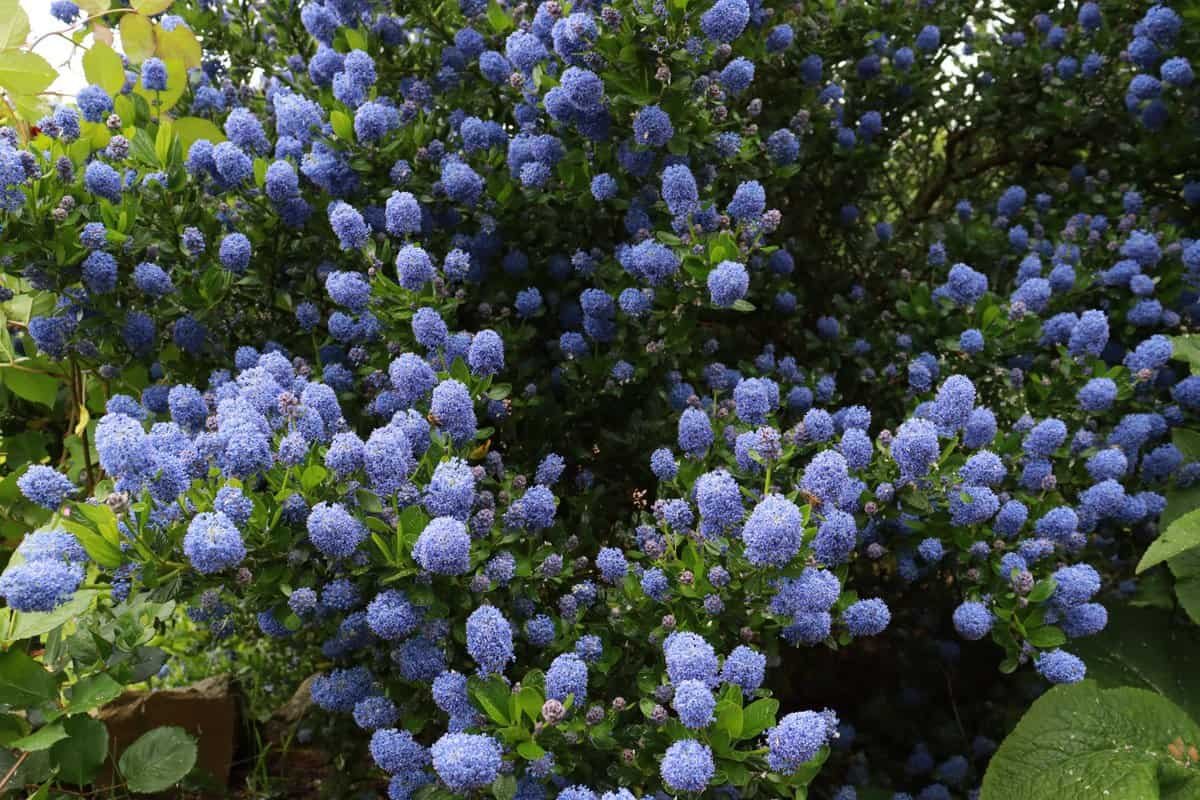 The Victorian California Lilac is unique because it is an actual blue-indigo color. The blooms create a stunning cascade of blue throughout late spring and early summer. The flowers are solid, and the leaves are modest and dark green.
Quick facts:
The Lilac can grow between 6 to 9 feet
It can be as ample as 9 to 12 feet
The Lilac grows well in zones 8 to 10
Moist, well-drained soil is just suitable for this tree
This breathtaking plant is particularly interesting to sweet songbirds, beautiful butterflies, and busy bees. The fragrant blue blooms are radiant and bright, and the Victorian California Lilac looks inviting in any yard or garden.
Conclusion
Any of the trees/shrubs above will make a great addition to your backyard. No matter if you enough space for a large Jacaranda tree or a small corner to place a Blue rhododendron.