Have you come across a beautiful tree with purple leaves and wondered what is was? So have I, many times. Purple is one of my favorite colors and I love adding trees and plants that have purple leaves or purple blooms in my backyard.
We thought we would help readers identify trees with certain characteristics like different colored leaves or blooms. This article will help identify the most popular trees with purple leaves.
Trees With Purple Leaves
Trees with purple leaves are such a beautiful color to add to your yard. It can accent the other greens, and you can just stare at them all day. Some of these beautiful trees include the following:
Elderberries
Japanese Maple
Purple-Leaf Acacia
Crepe Myrtle
Purple-Leaf Sand Cherry
Copper Beech
Purple-Leaf Plum
You can't go wrong adding these trees to your backyard landscape. Just be sure you are in the correct zone that is best for that particular tree. Continue reading to figure out what trees you can grow in your area.
Elderberries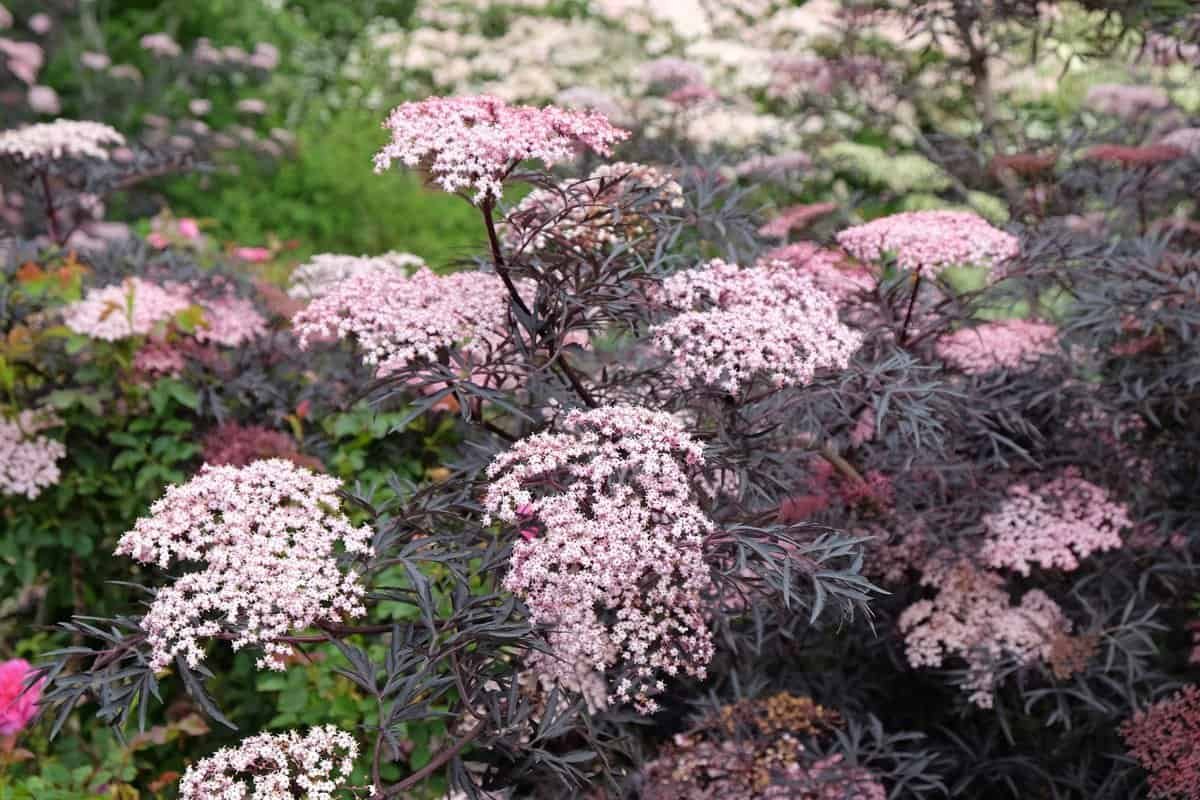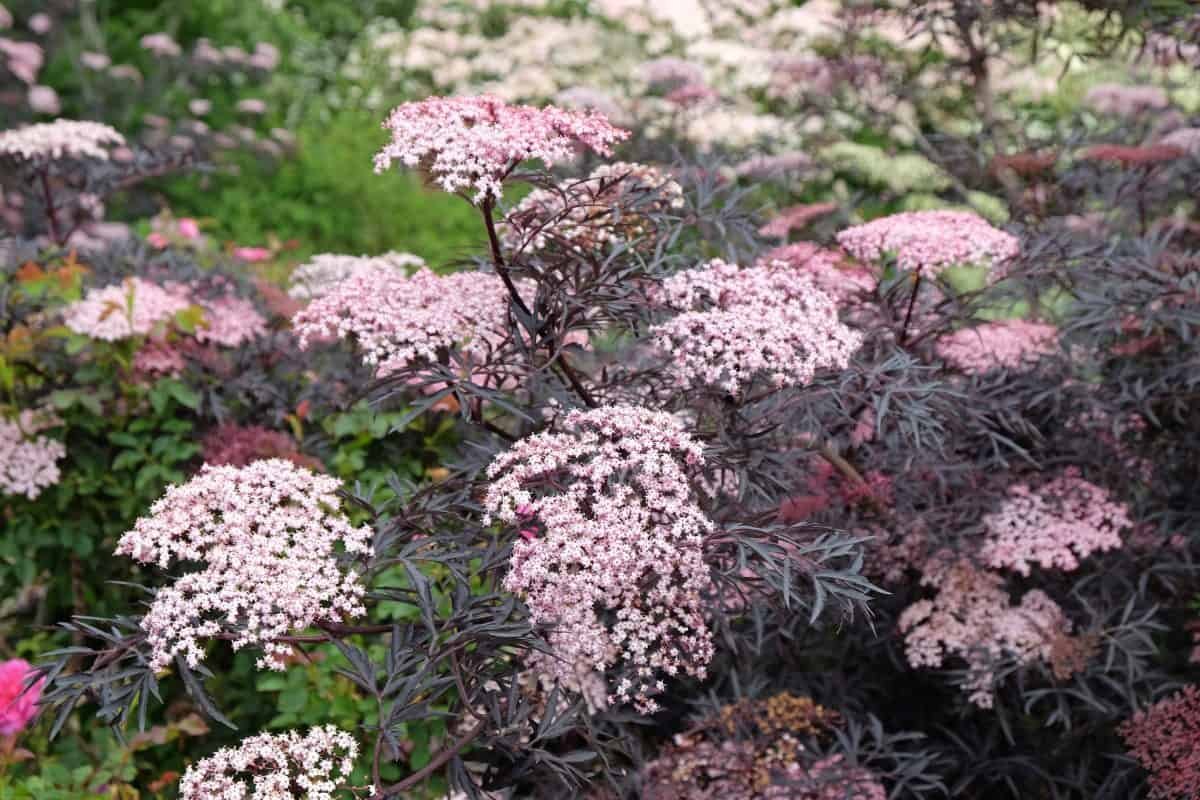 Not all Elderberry trees have purple leaves, but the ones that do are Black Beauty, Purpurea, and Thundercloud. It has thin leaves that give it an elegant but gorgeous aesthetic to it. The small pink flowers just add to its beauty, proving to be a great decorative tree.
It is extremely durable and can adapt to some more difficult conditions growing in zones 4 to 9. So not only is it beautiful, it is strong! It even produces small berries that can be used for jams, jellies, and even wine or brandy.
Japanese Maple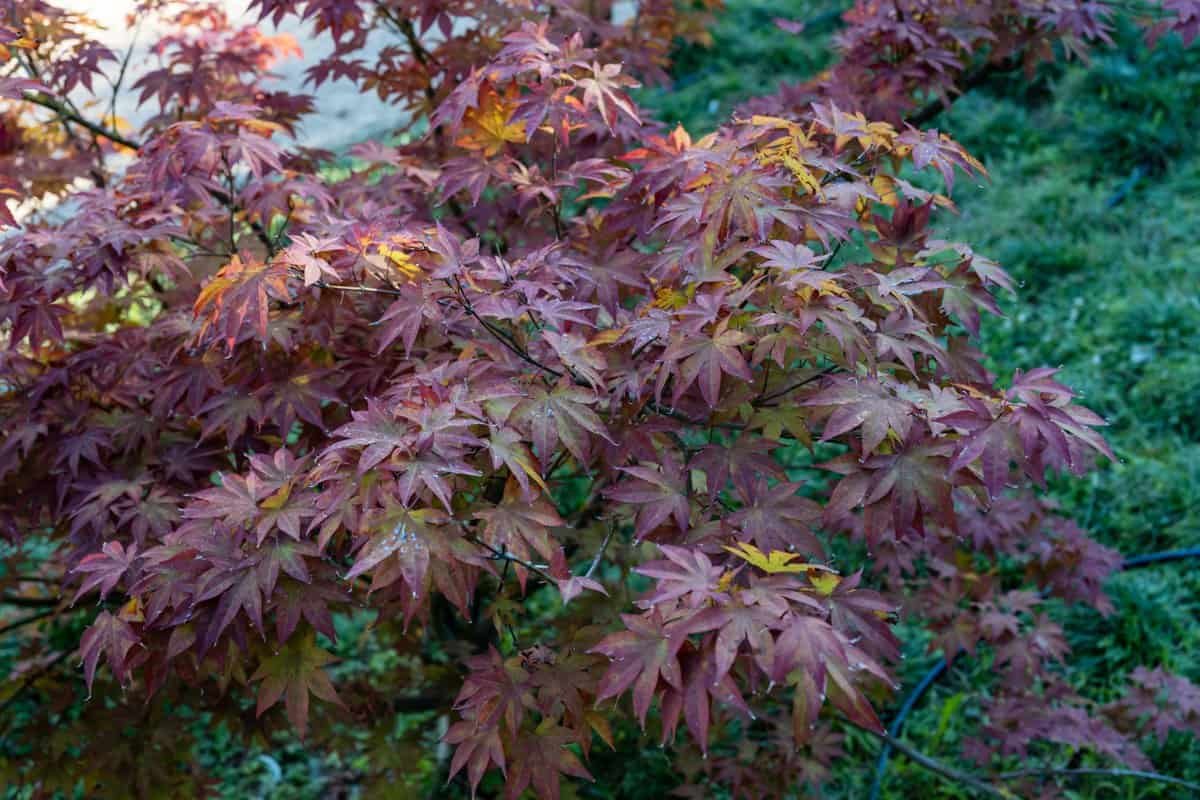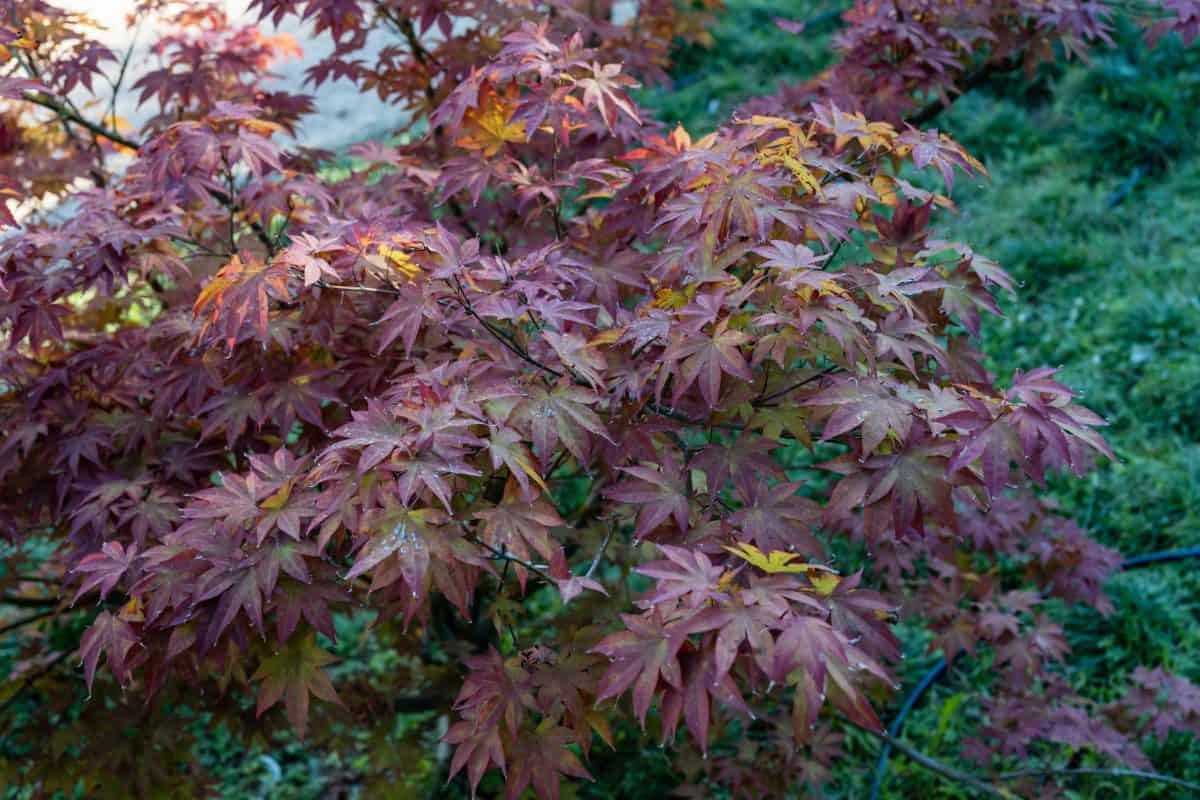 A strikingly gorgeous tree, the Japanese Maple has a reddish-purple color to it. You do have to be careful where you plant this tree. The leaves do change color depending on its exposure to hot environments.
This tree grows about 2 feet a year. They need a little more maintenance than other trees to grow well. They don't like strong winds or frost, so it is best to grow them in warmer climates. The zones where you can plant the Japanese Maple are 5 through 8.
Purple-Leaf Acacia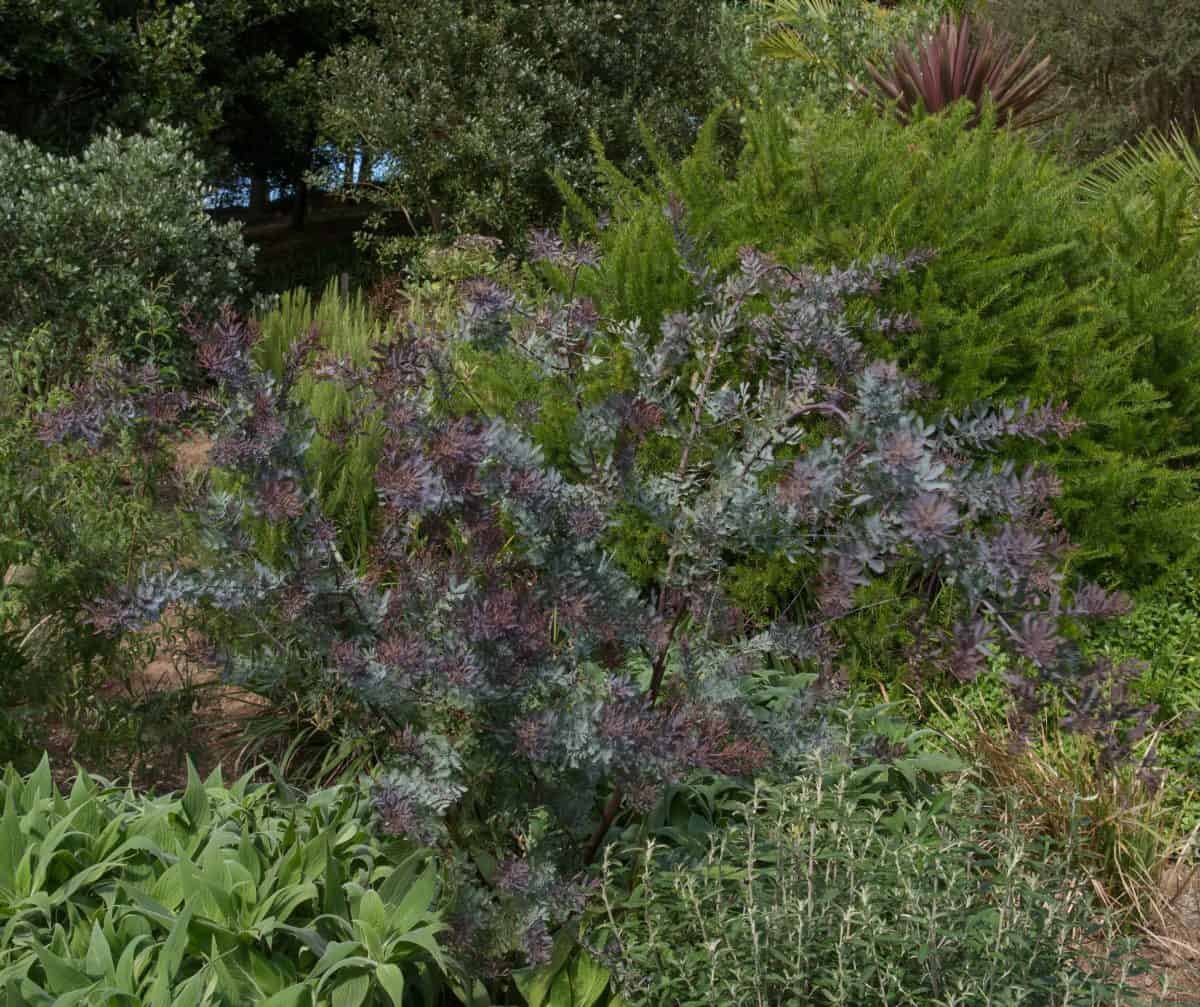 A fast-growing evergreen tree, the Purple-Leaf or Fern Leaf Acacia has gorgeous, weeping branches adorned with feather leaves painted with an accent of purple. It is a stunning sight and makes for a great decorative tree for your yard.
This is a shorter tree, typically stopping at around 20 feet in height but can have a wide canopy of up to 40 feet to provide you with plenty of shade. It is great for slopes and is a hardy tree that can survive low temperatures. Zones 9 through 11 are the best climates for it.
Black Diamond Crepe Myrtle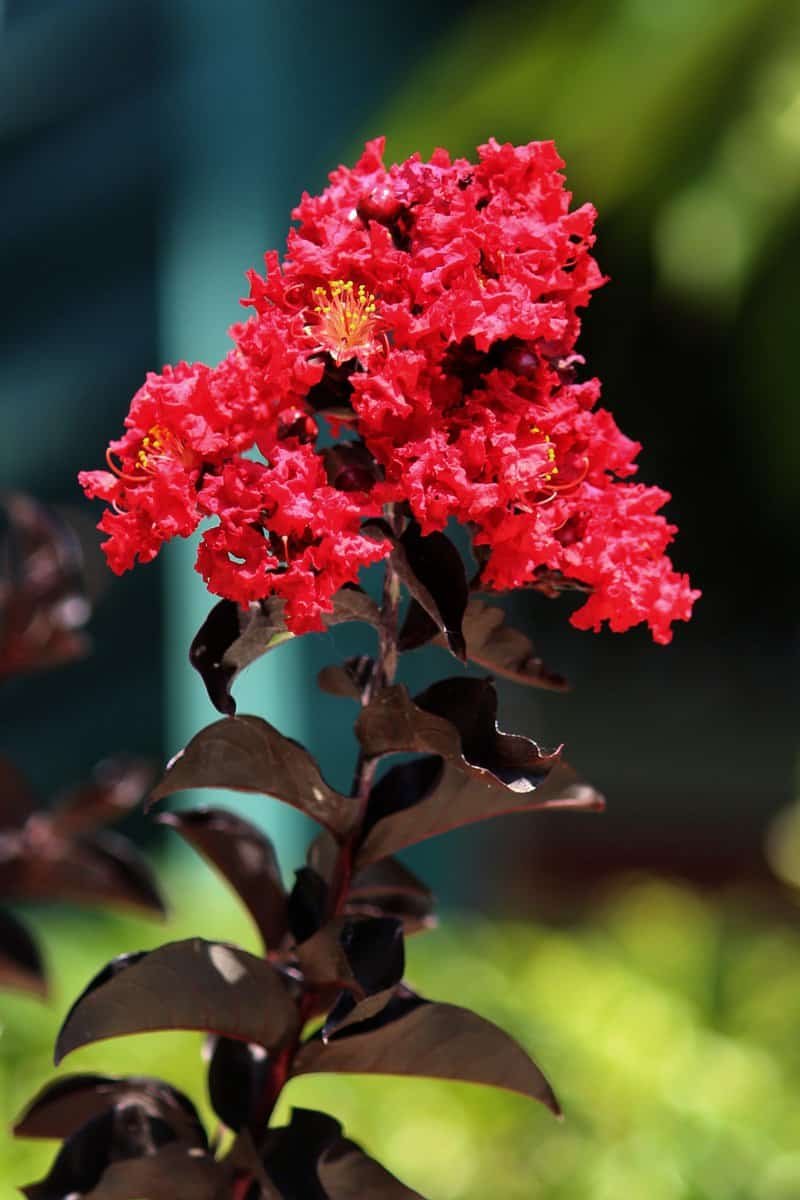 This hybrid Crepe Myrtle has dark purplish black leaves, depending on how much sun it gets. It blooms a variety of vibrant purple, pink and red colors during the spring and summer, making this small tree a showstopper in your backyard.
The tree has been cultivated to not be as big as regular crepe myrtles. They can grow from 3 feet to 10 feet with small, multi-trunks to accent the leaves and flowers. It can handle many soil conditions as long as there is good drainage. The best zones for it to grow are 6 through 9.
Purple-Leaf Sand Cherry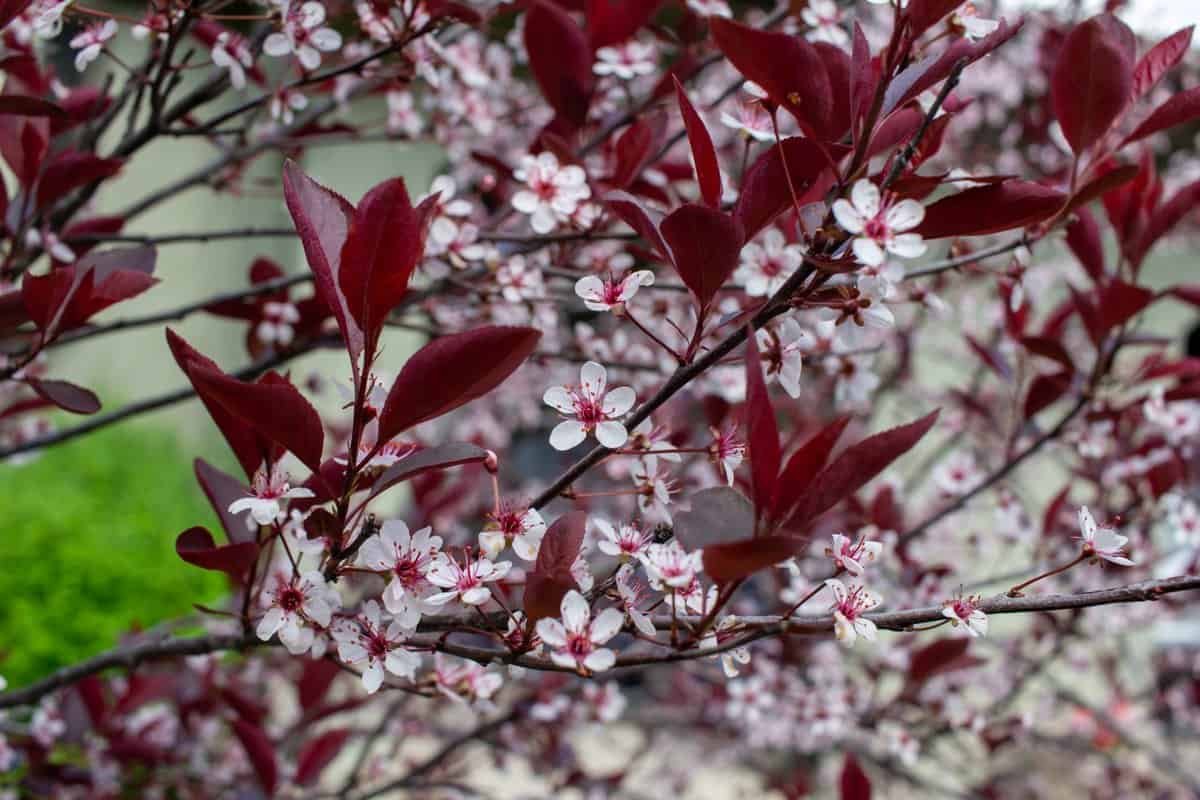 A small, hardy tree, the Purple-leaf Sand Cherry tree produces a reddish-purple leaf combined with a light, pink flower giving it a dainty, fragile look. Don't worry, though. It can withstand on its own against some pretty varied conditions and can survive in places with extreme conditions.
This tree grows fairly quickly and stops around ten feet. Because of its small stature, it is great to decorate your yard with a few of them. It needs less full sun and more partial light and grows within zones 3 through seven.
Copper Beech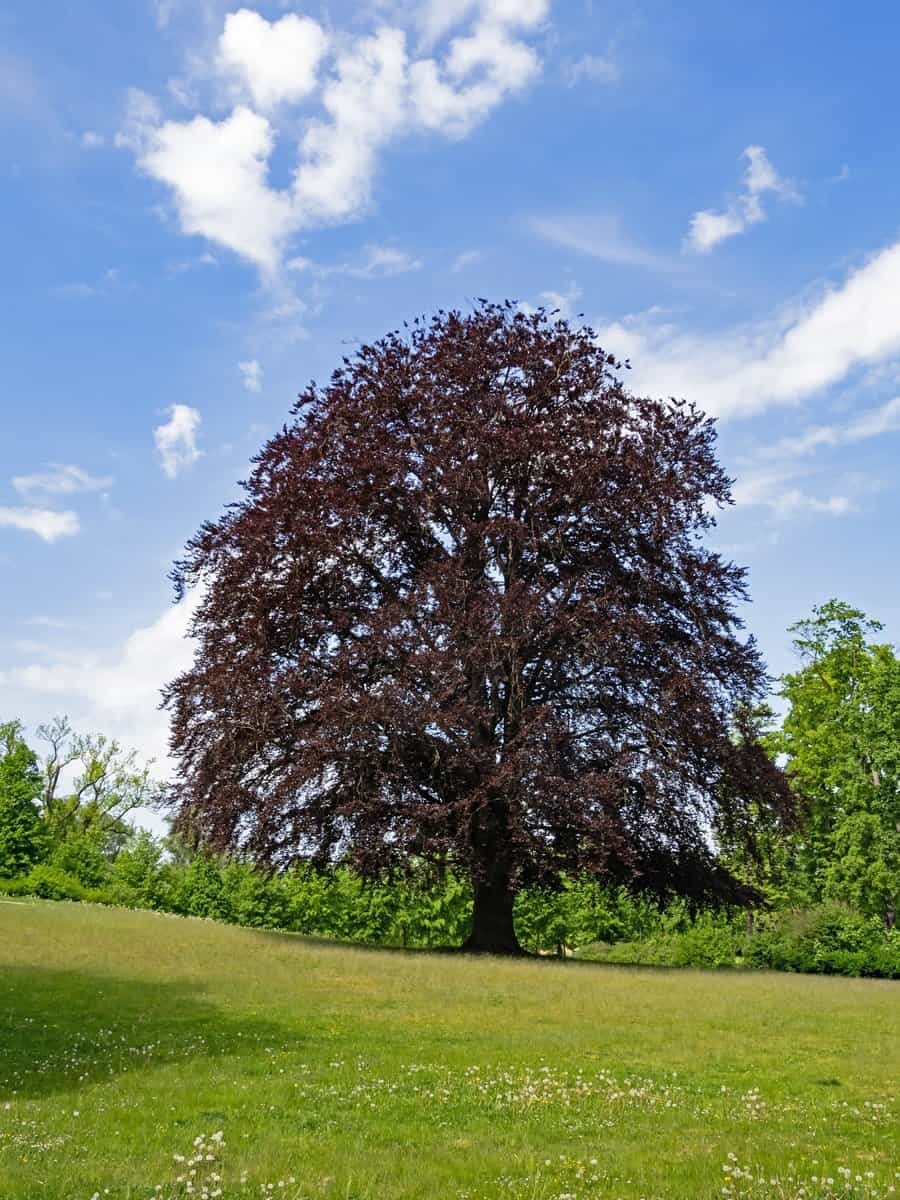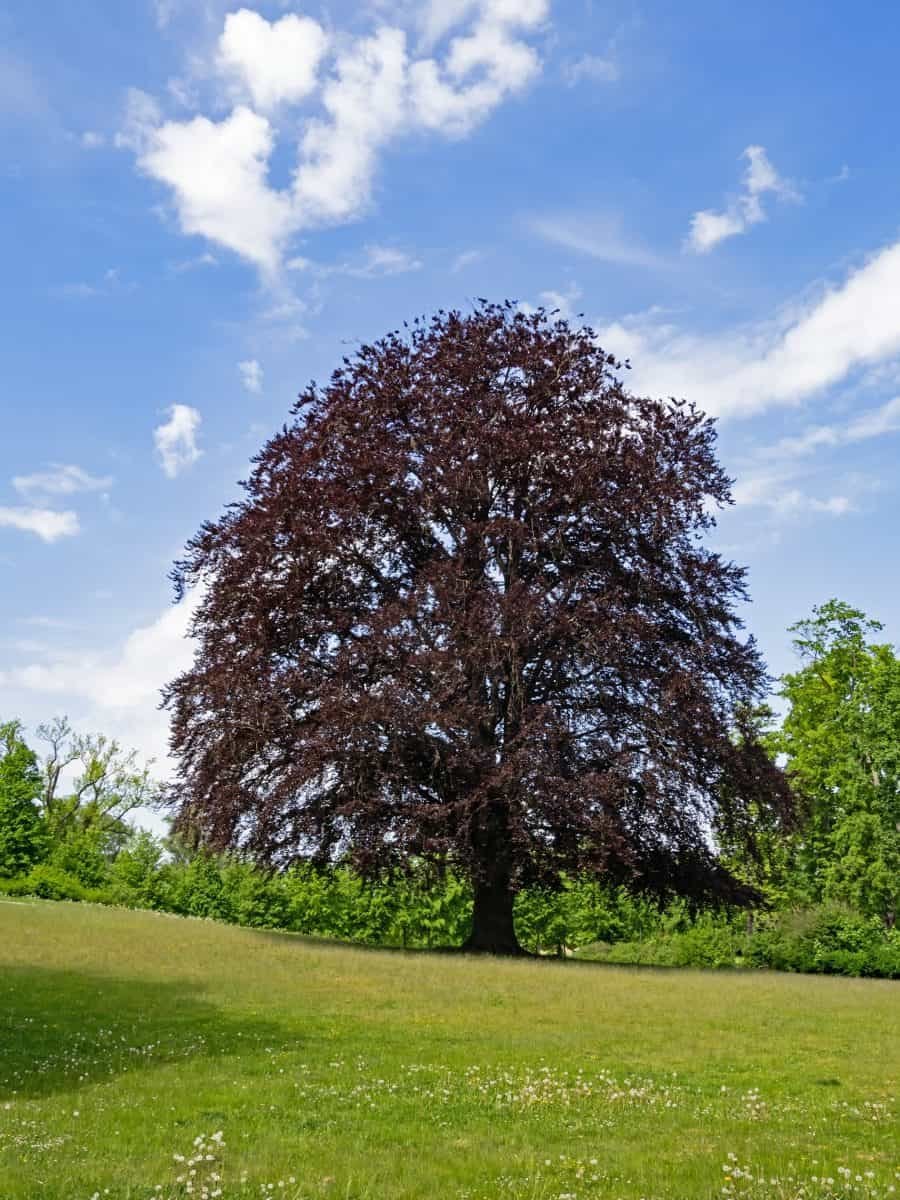 The Copper Beech has a unique burgundy-colored leaf that becomes a copper color in the fall. This is where it got its name. Although a hardy tree, its bark can be damaged by sun exposure quite easily. Ensure that it has both full sun and partial sun to prevent this damage.
This tree can grow up to 80 feet tall, and there have even been some reported to grow up to 100 feet tall in the most ideal conditions. If you live within zones 4 through , adding a Copper Beech can update the aesthetics and provide for a tree that will last a while.
Purple-Leaf Plum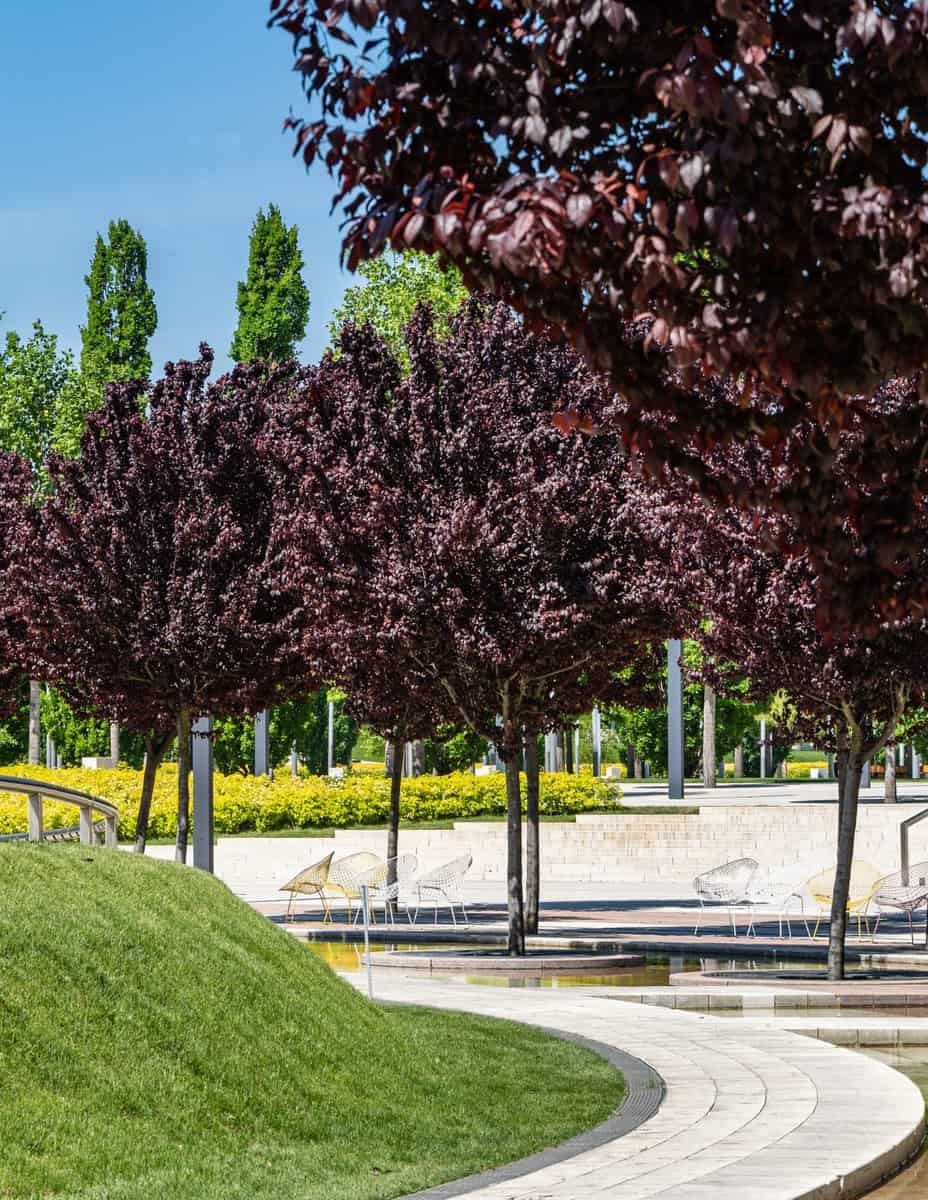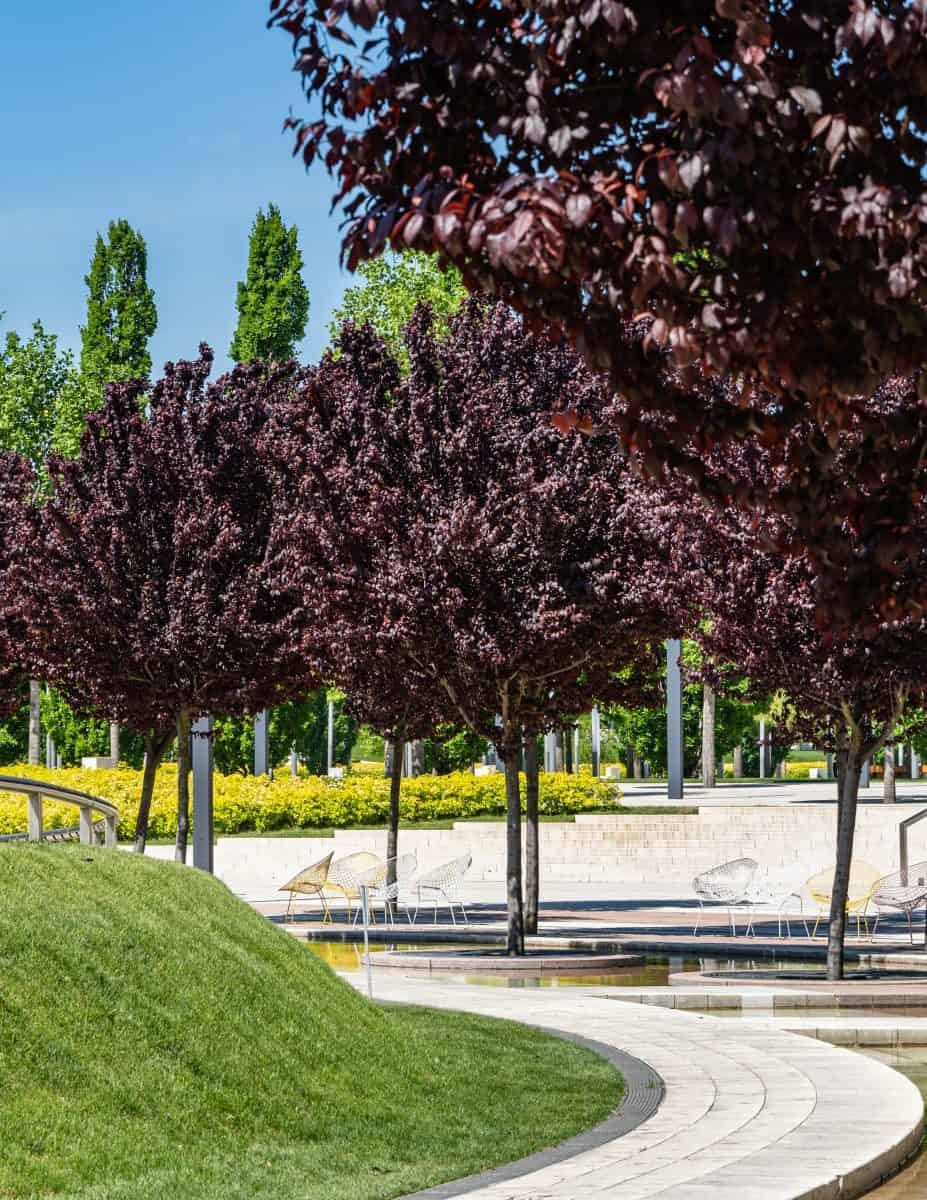 For a vibrant purple color, the Purple-Leaf Plum tree is a perfect choice. It provides such gorgeous reddish-purple leaves and small dainty white and pink flowers in the spring. You can adore all that it offers every season!
For the best leaf color, ensure that it gets full sun. It can withstand moderate drought conditions but doesn't do well in long-term droughts. It only grows to about 25 feet tall and is perfect for zones 5 through 8 but can grow in zones 4 and 9.
Conclusion
While this isn't an exhaustive list of trees with purple leaves, it certainly gives you a wide variety to choose from to add to your backyard.