Trees with white flowers make a stunning addition to your front or backyard. The white will stand out against the green background and will be a focal point for years to come.
Have you seen a tree with white flowers and have no idea what it's called? I have many times, and it made me think that other backyard enthusiasts probably have as well. So lets discuss in detail the most popular trees with white flowers below.
Trees With White Flowers
There are so many beautiful trees that bloom white flowers. Among those that provide you with a gorgeous scene are the following:
American Yellowwood
American Fringe
Natchez Crape Myrtle Tree
Royal Star Magnolia
White Dogwood
Southern Magnolia
Serviceberry
Many of these trees can grow in many locations within America, so you can find the best fit to decorate your yard!
American Yellowwood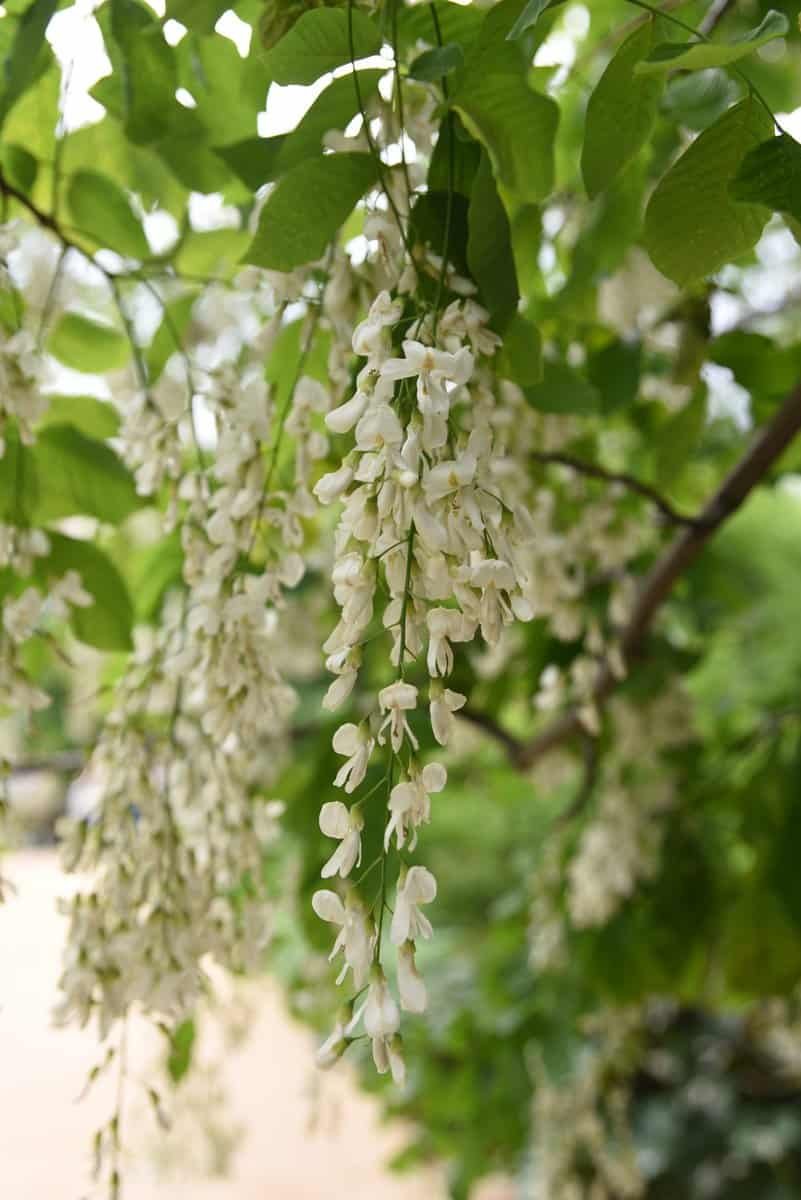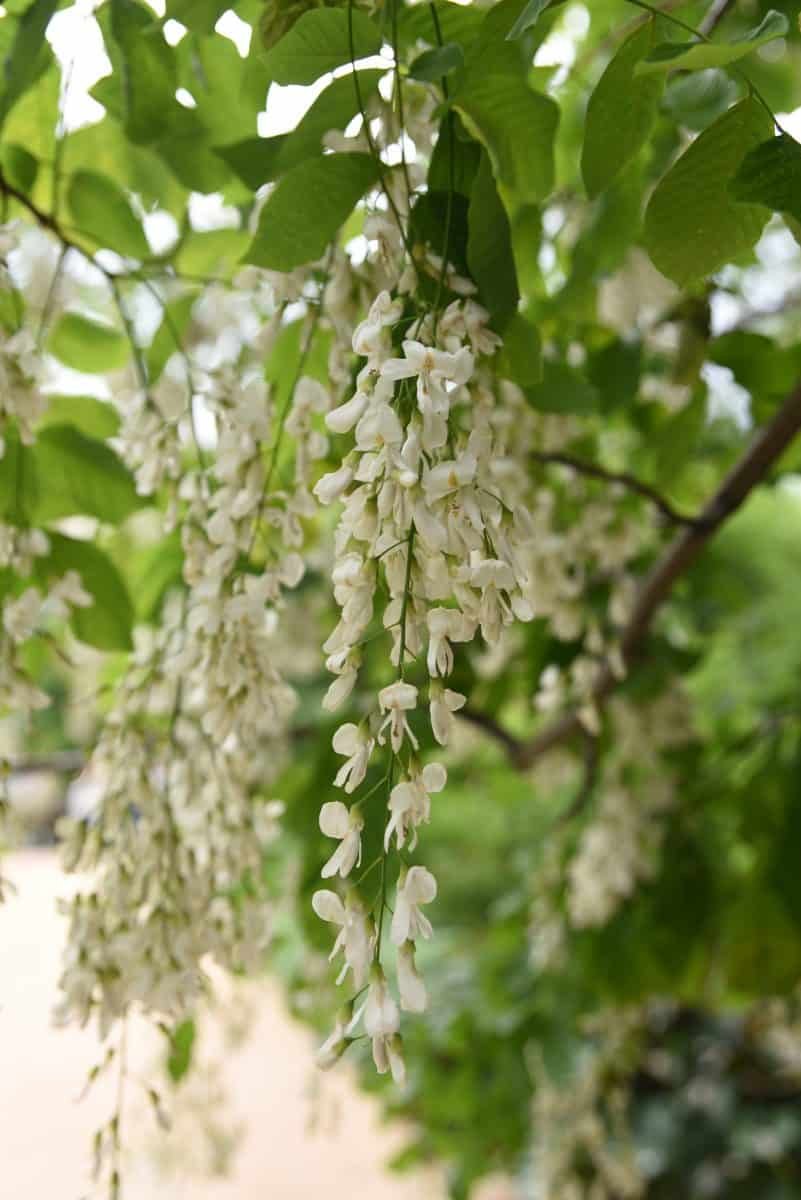 The American Yellowood is native to North America, making it a great tree to put in your yard. It is a medium-sized tree and can grow chains of white flowers that attract pollinators and provide a sweet smell. It almost looks like one of those classic paintings, it is so poetically beautiful.
This tree can grow quite tall, upwards to 50 feet! It needs to be in the full sun and because the wood is not strong, can be easily damaged by ice. The best place to grow these trees is in zones 4 through 8.
American Fringe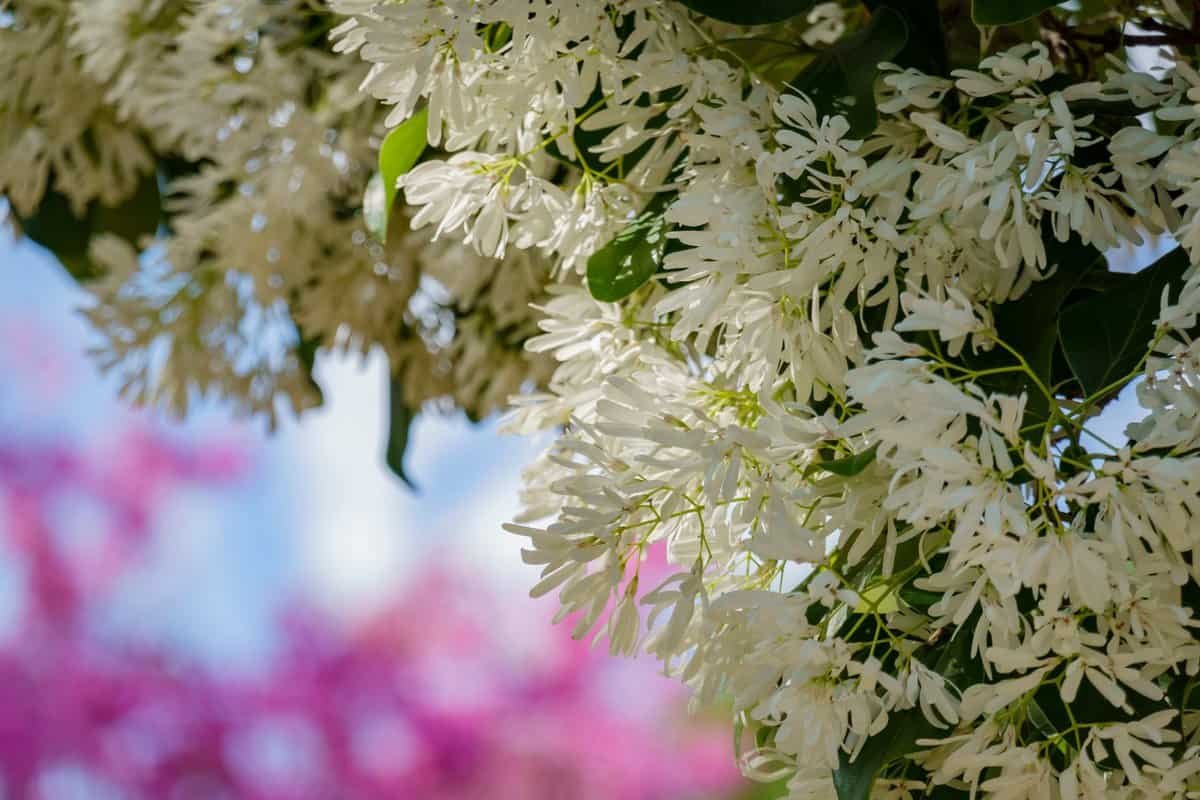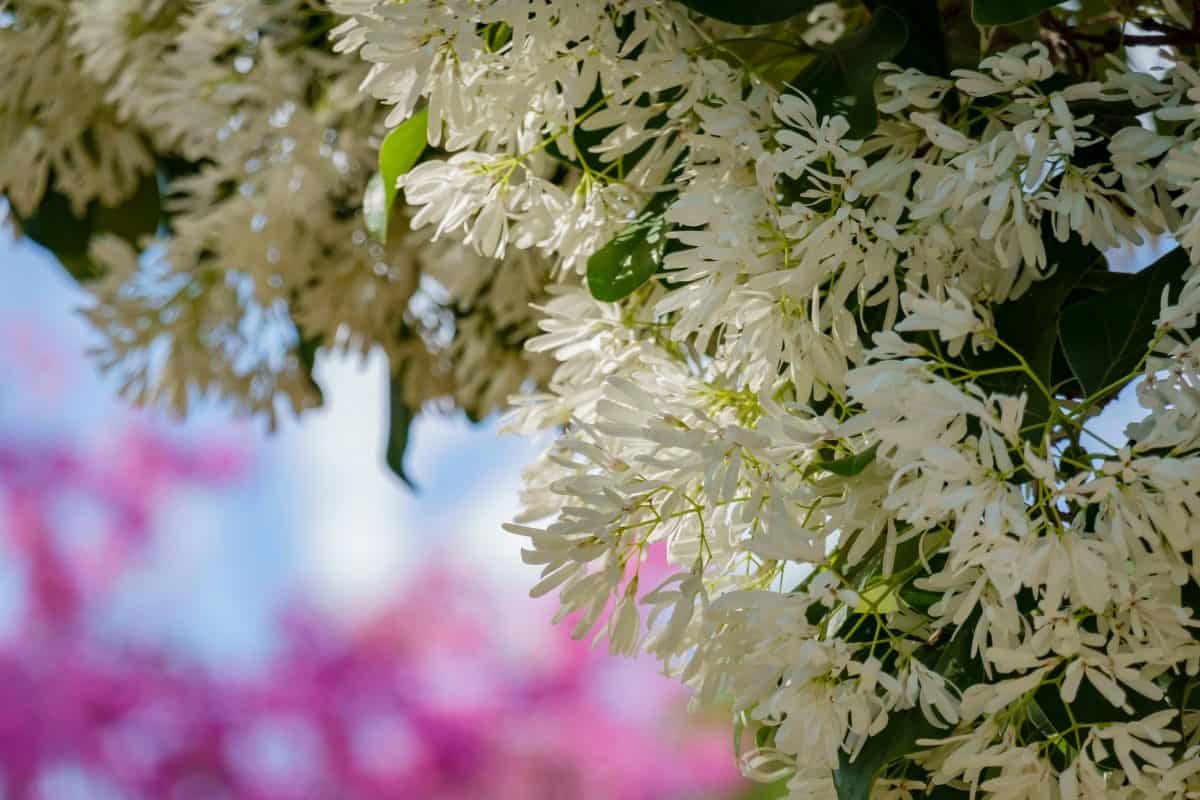 This beautiful tree is about 20 feet tall, but even taller in the wild and has some of the most gorgeous white flowers. The American Fringe's flowers bloom in late spring with thin elegant petals one fears to touch for fear of damaging it.
It can grow in zones 4 to 9 and is native to Eastern North America. It grows best in full sun and prefers acidic, well-drained soil, but can handle drier soils. Once it's established, you don't have to worry about maintaining it to survive.
Natchez Crape Myrtle Tree

If you are looking for something with lushful, dense clusters of white flowers, the Natchez Crape Myrtle tree is perfect for you. It is a super hardy tree that can grow up to 30 feet tall. It thrives in zones 6 to 10 and is very adaptable. It can even thrive in drier climates.
This tree turns a bright orange color in the fall, providing aesthetics most of the year! Even the trunk of the tree provides a beautiful cinnamon colored bark that peels to a beige bark below.
Royal Star Magnolia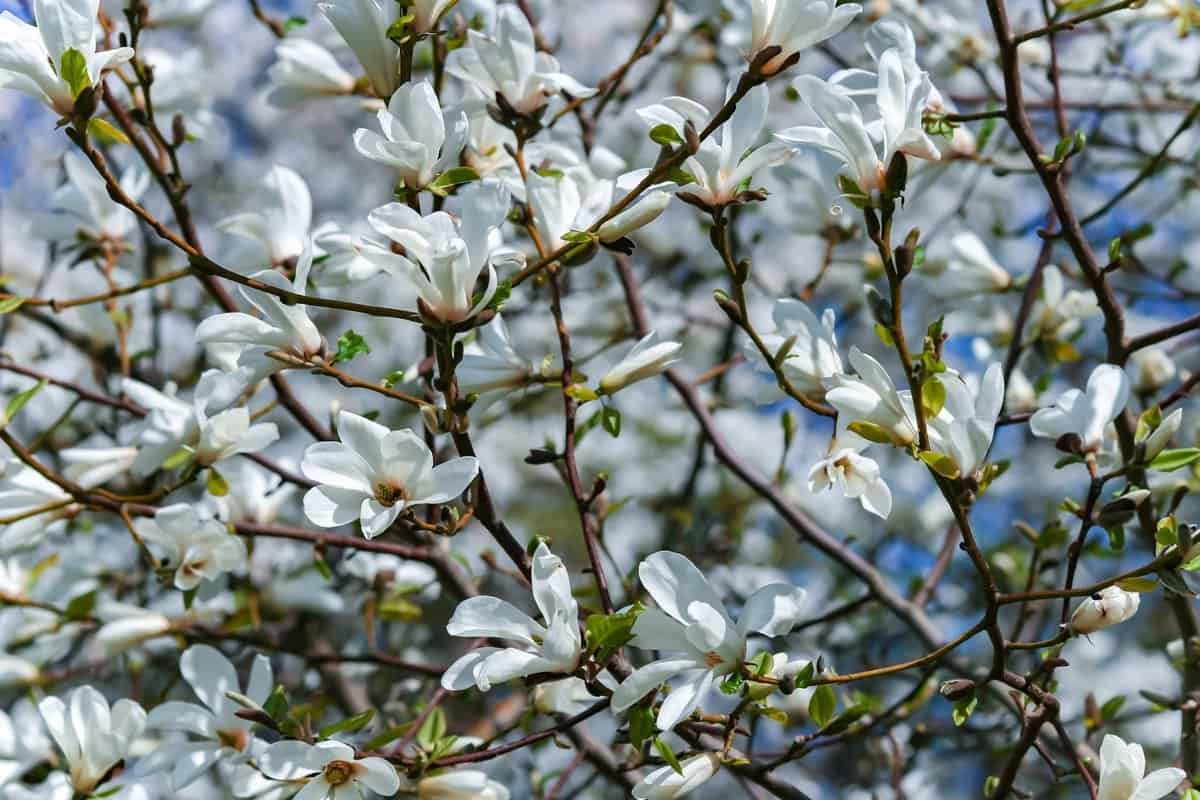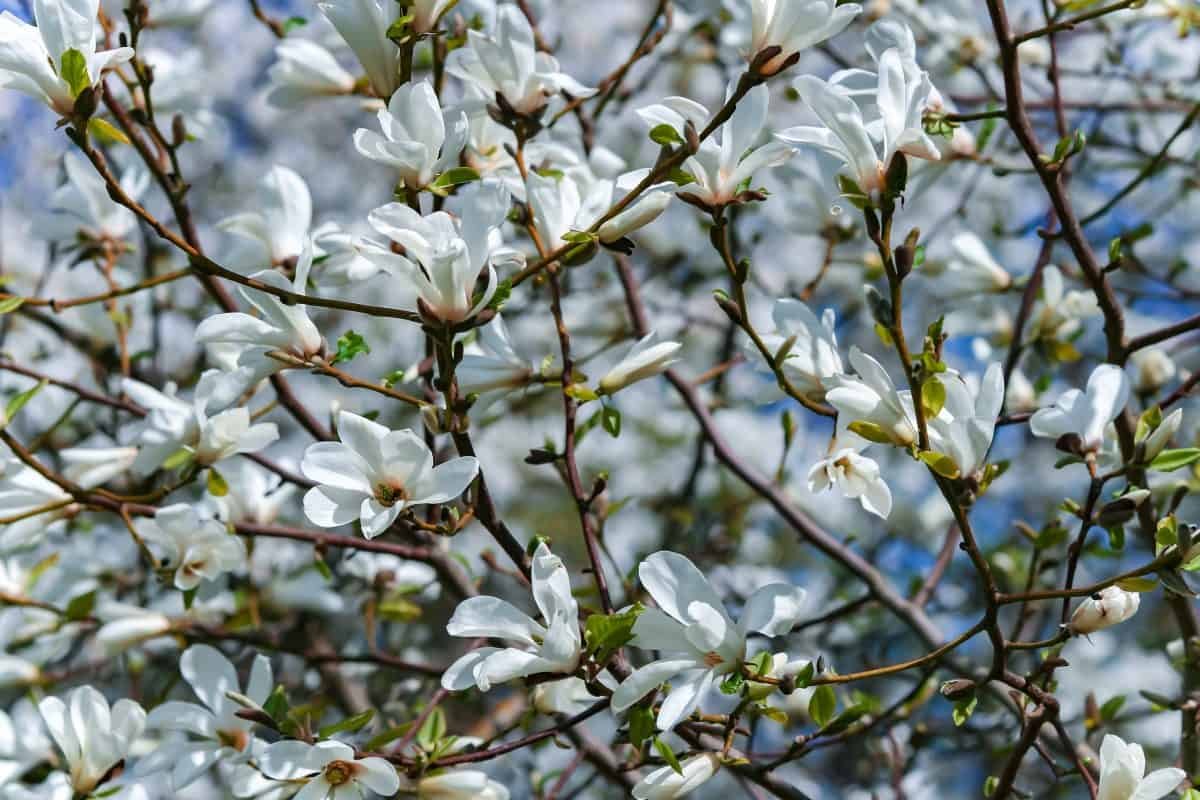 The Royal Star Magnolia tree gets its name from its white, star-shaped flowers. These large starburst flowers can be about 3 to 5 inches wide. These trees like a little more shade and don't like the full sun.
This tree is a little smaller ranging from 10 to 15 feet tall. You can grow this tree almost anywhere in the United States, being able to grow in zones 4 to 9.
White Dogwood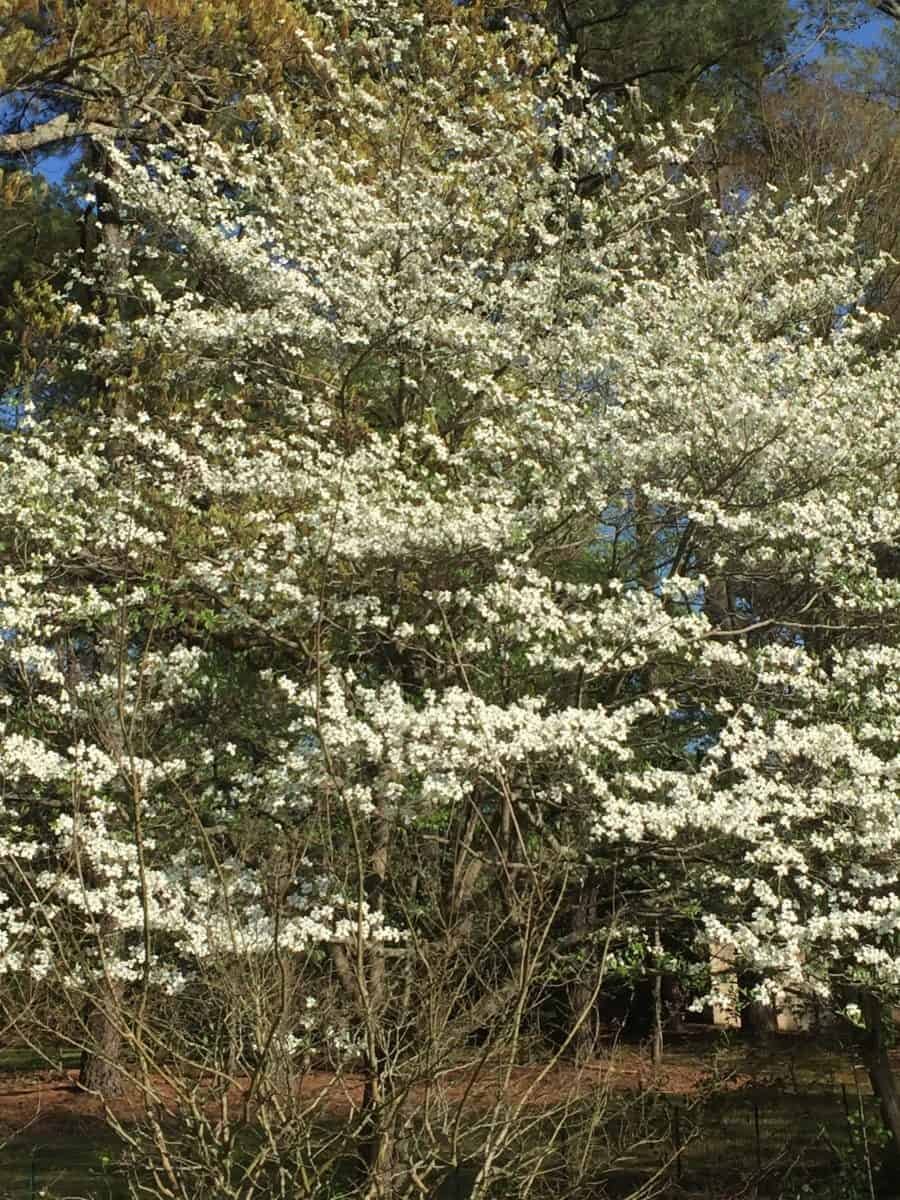 The White Dogwood produces a small, dainty flower which blooms in late spring, right before the hot summers. In the fall, the leaves turn a reddish purple, painting your yard with so many colors!
This tree is very versatile, growing in zones 5 through 9. It can grow up to 25 feet, and is the perfect tree to put next to your porch. You can take in its wonderful aesthetics while getting a little shade!
Southern Magnolia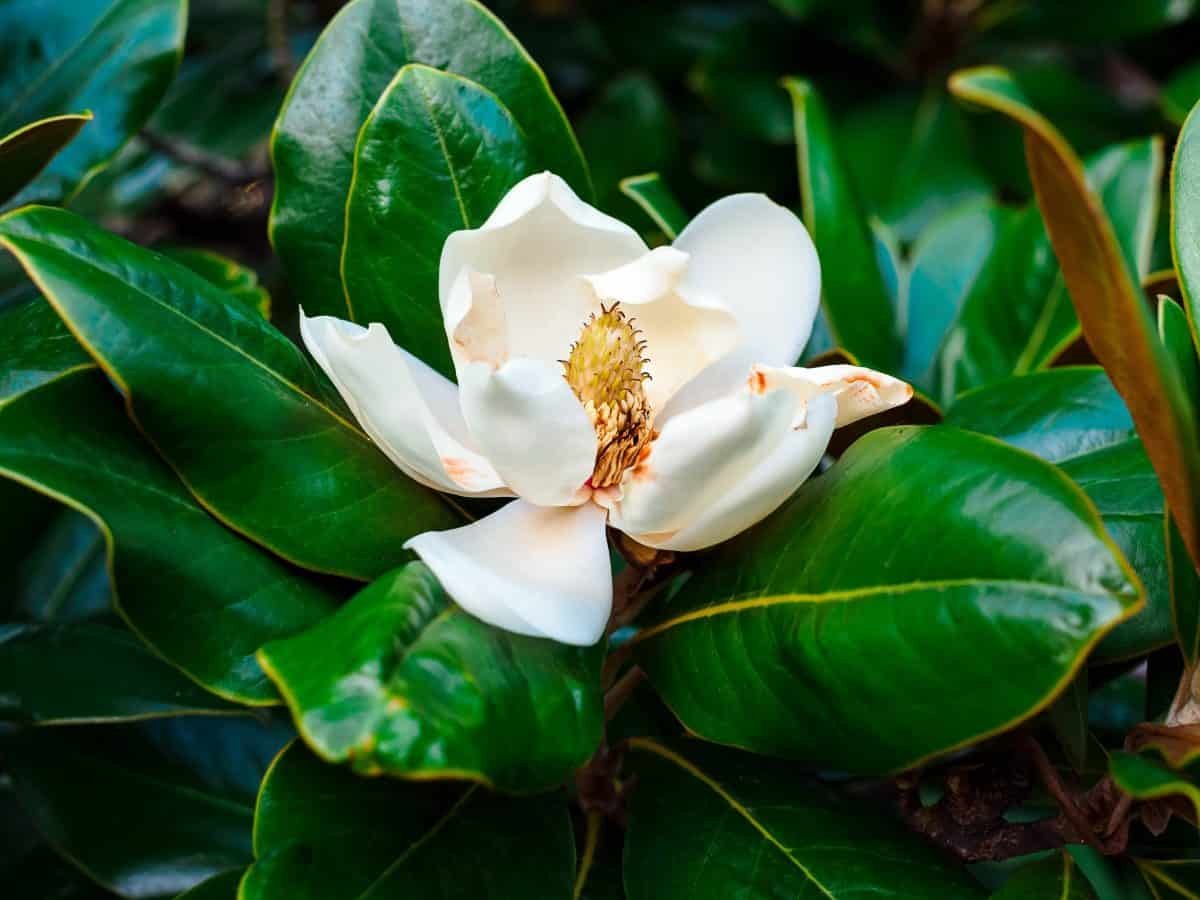 If you live in warmer climates like the southeastern United States, these large trees are perfect for you. These trees love more acidic, sandy and clay soils and can withstand some flooding. It is best grown in zones 6 through 10.
The white, full flowers are large and thick providing a luscious bloom of 12 inches to add to your yard. These trees last a long time, living up to 120 years! The next generations can enjoy the beauty of the Southern Magnolia's flowers.
Serviceberry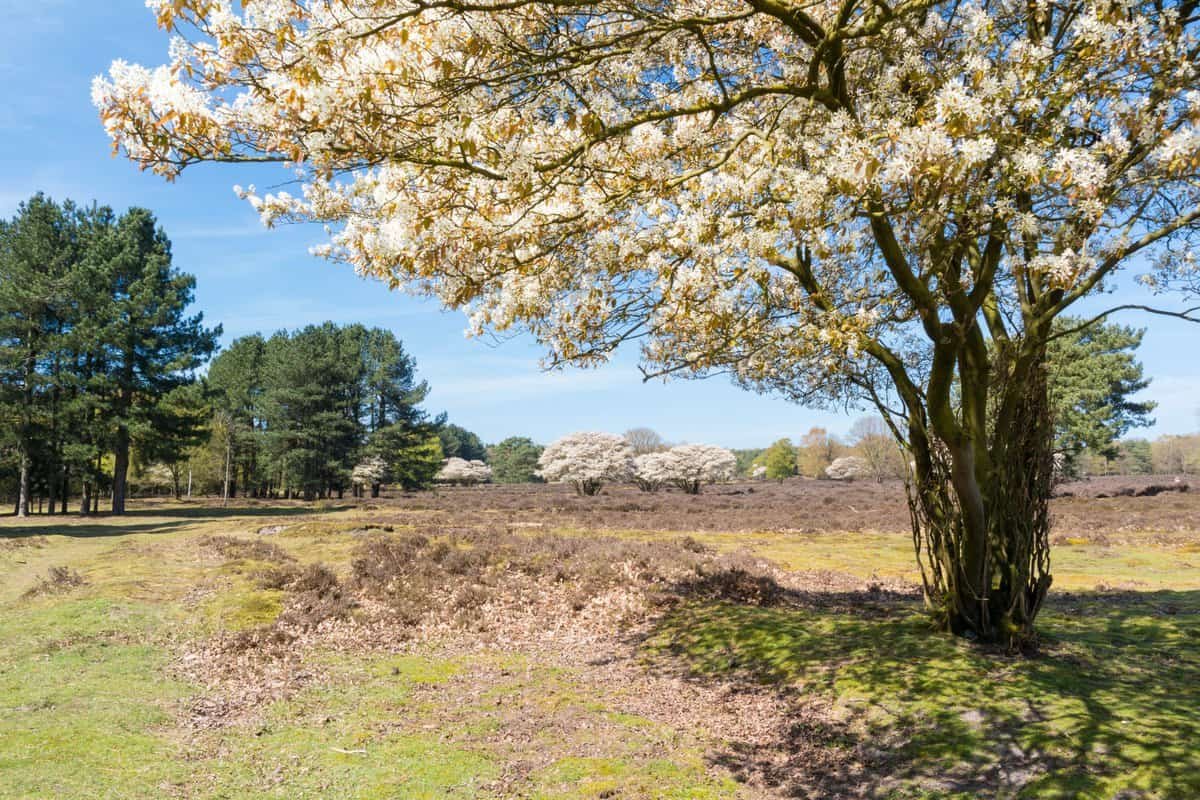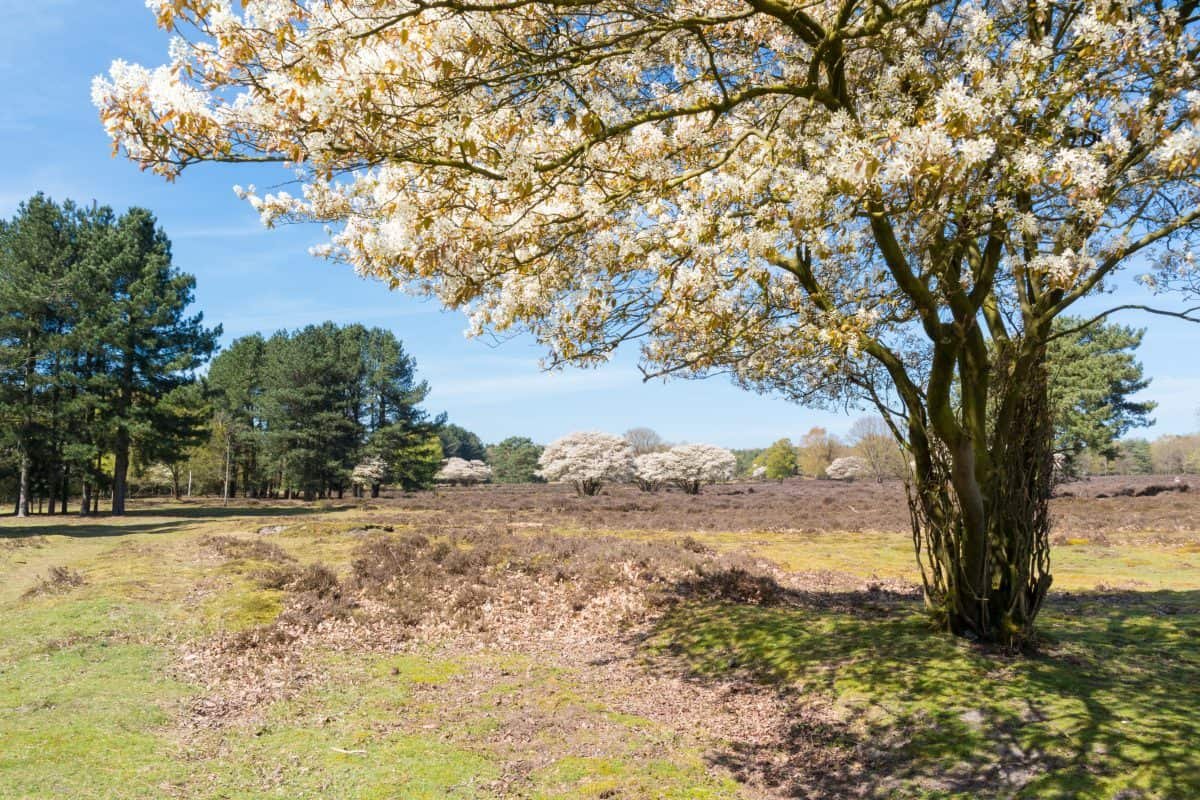 A smaller tree, the Serviceberry is one of the earliest bloomers when it comes to their pure, white flowers. This bloom doesn't last long, as it is soon replaced by small berry-like fruits that are a fan favorite for birds.
This is a durable tree that is perfect for your backyard, providing some shade. It grows best in zones 4 to 8 and provides rich shades of red and gold during the fall. You won't be disappointed in this little tree.
Conclusion
While this list isn't conclusive of trees with white blooms, it does have a variety that work no matter where you live. A few bonus fruit trees that have white blooms include the white crabapple tree, Yoshino cherry tree and a white weeping cherry tree.