Are you looking at adding landscape rock to your backyard? With so many options, you may be wondering which ones to choose. Different types of rock can be used in many ways and we'll list out the most popular types of rock for landscaping below.
River Rock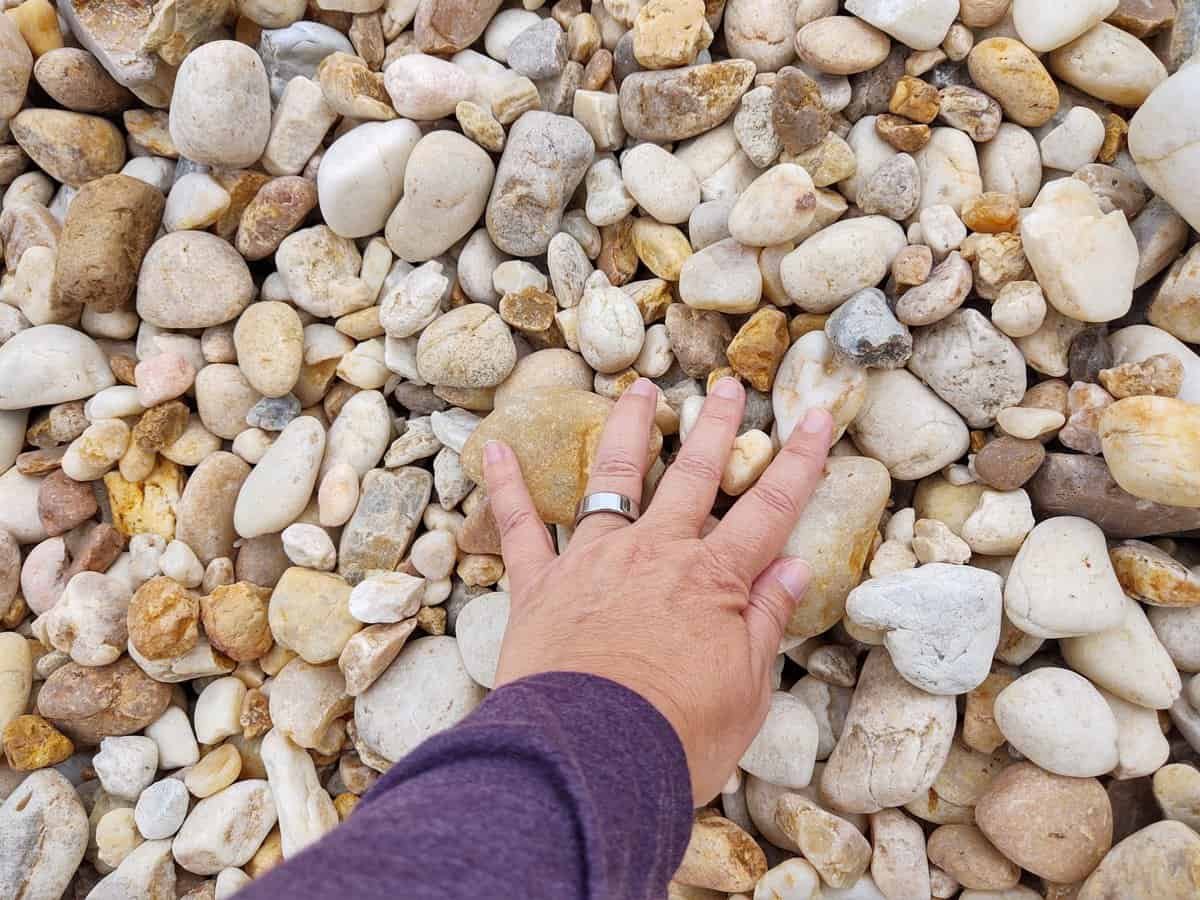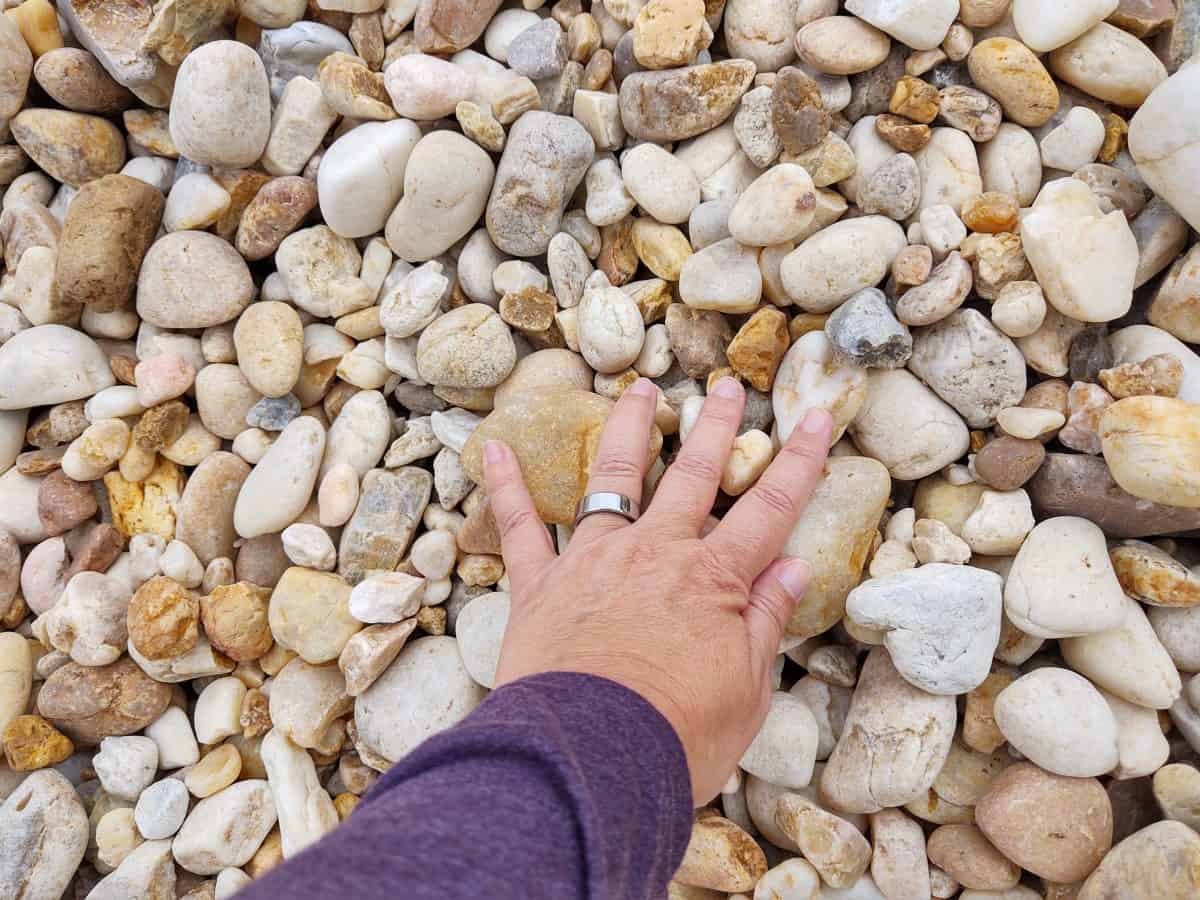 River rock is a very popular choice for landscaping. They come in different sizes to fit your various landscaping needs. 
You can purchase them in various shades, from neutral and tame browns and tans to more thrilling options like red, orange, or yellow. Some even have an interesting marble design that will really ignite any outdoor space.
That said, river rocks are a great choice to add a beautiful pop of color and shine to your space without being overwhelming. As a plus, they're also top-notch drainers so that they can be used for draining purposes in your yard.
Black Polished Pebbles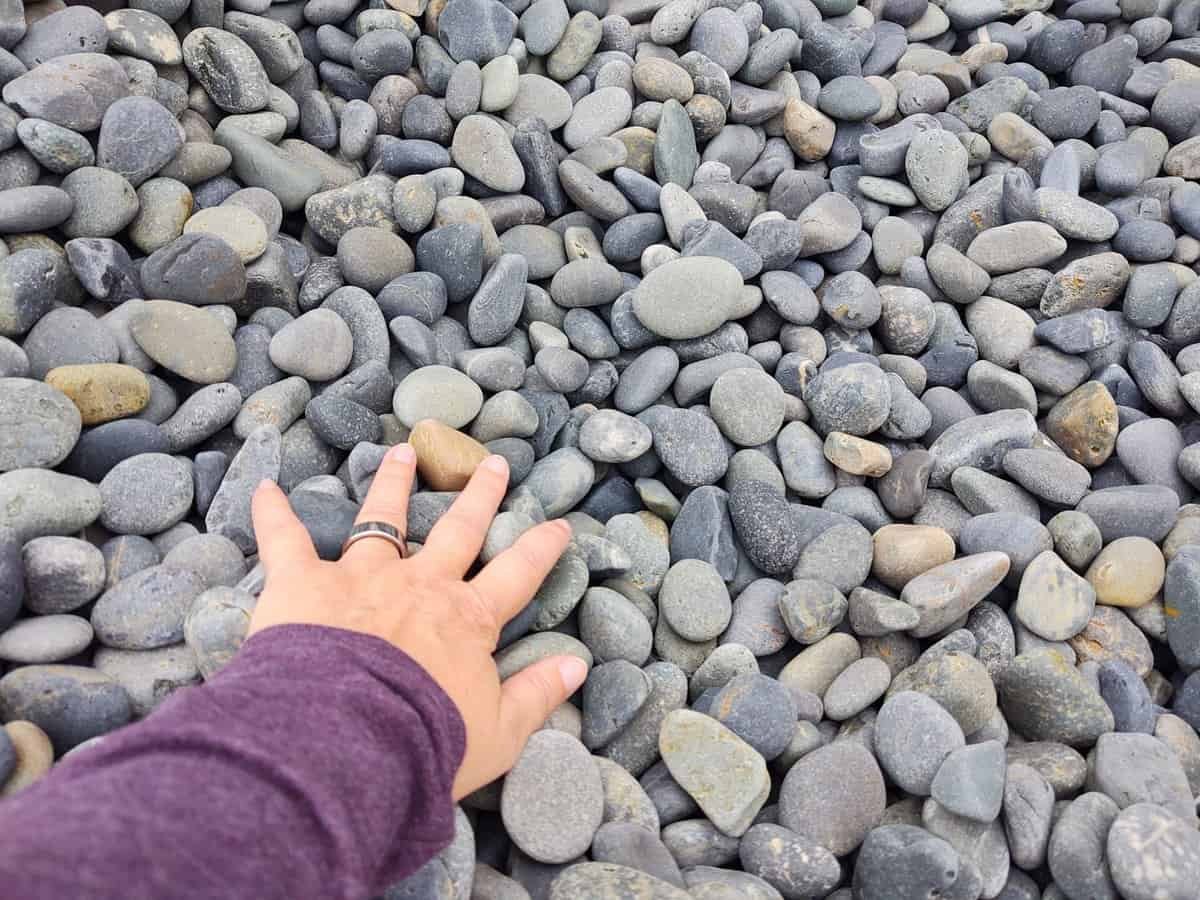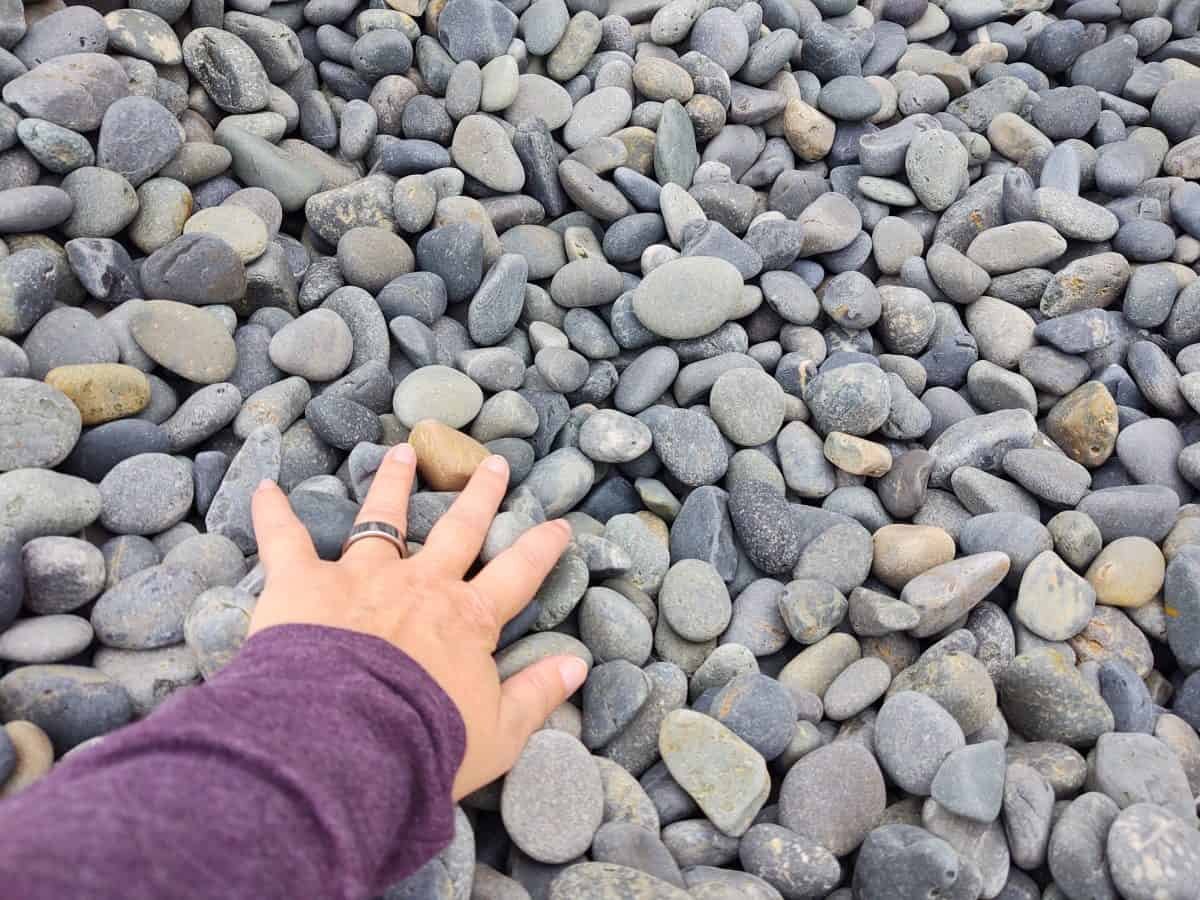 Another option that provides an impressive amount of shine is black polished pebbles. These pebbles are quartzite stones that have undergone a unique tumble polish to produce an infinite shine that undeniably turns heads.
Black polished pebbles are typically used as mulch or filler, yet they're great for water features, too. Use black polished pebbles alongside lighter options to create an envious contrast in your outdoor space.
Do note, if the the black pebbles are exposed to full sun, they will fade over time to a gray color which you see in the picture above.
Decomposed Granite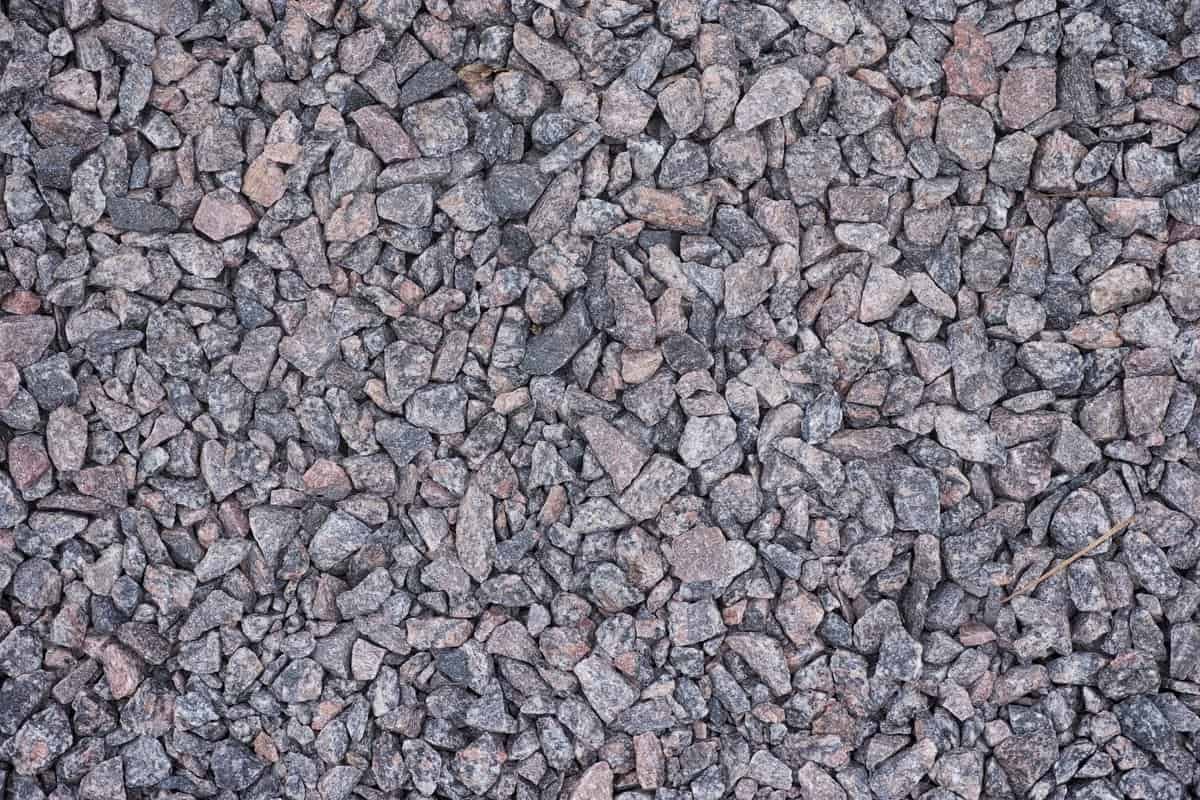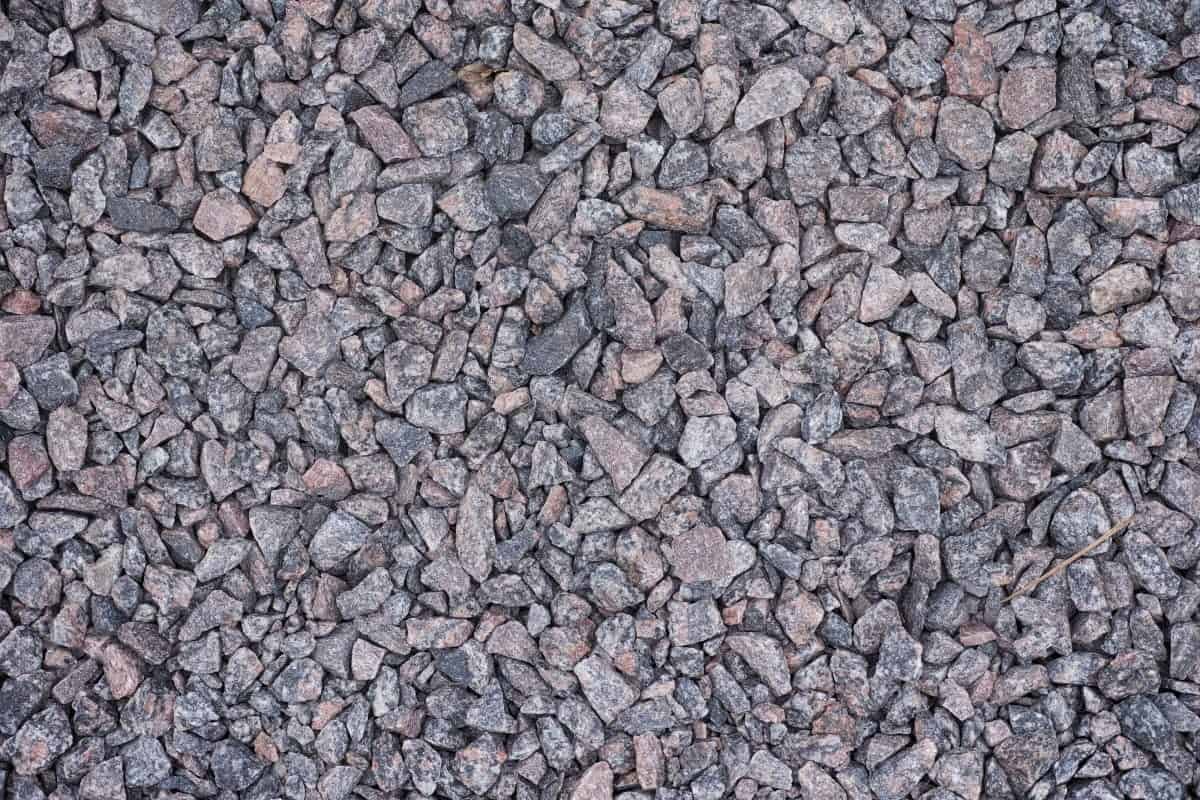 Decomposed granite is a budget-friendly option that closely resembles sand but is coarser and more robust.
Decomposed granite comes in a wide range of colors, with brown shades being the most common. Yet, homeowners can also get their hands on out-of-the-box shades, such as red, white, blue, and green.
Many people enjoy this option because it's one of the cheaper choices and is the perfect "finishing rock" for landscaping.
Pea Gravel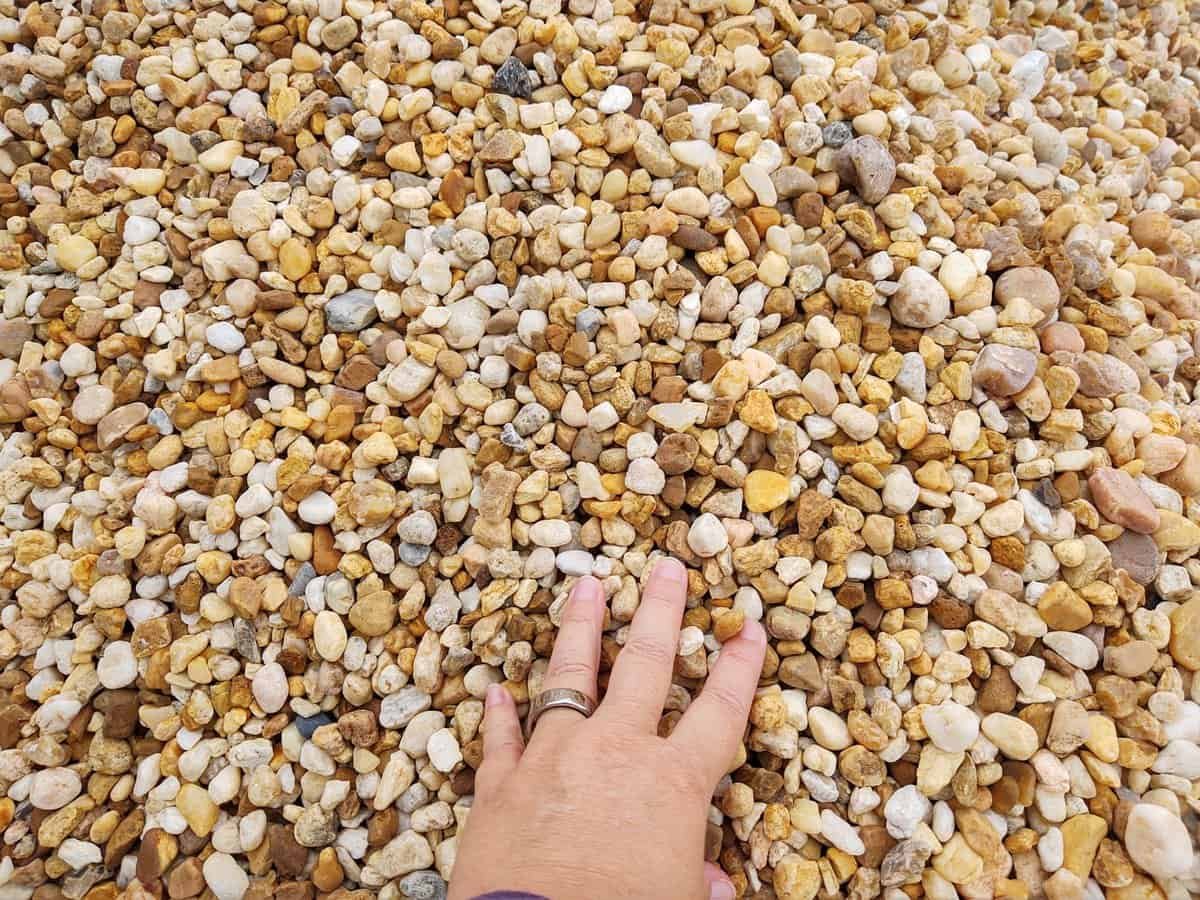 Most people know what gravel is but might not know about the smaller, more delicate cousin, pea gravel.
Pea gravel is precisely how it sounds – pea-sized gravel that is typically a neutral color, such as brown or gray. However, like decomposed granite, it is also available in more eye-catching and bright colors like red or blue.
Pea gravel is another excellent option between spaces or as a finishing rock. It won't decompose like mulch and is also an excellent weed barrier.
Lava Rock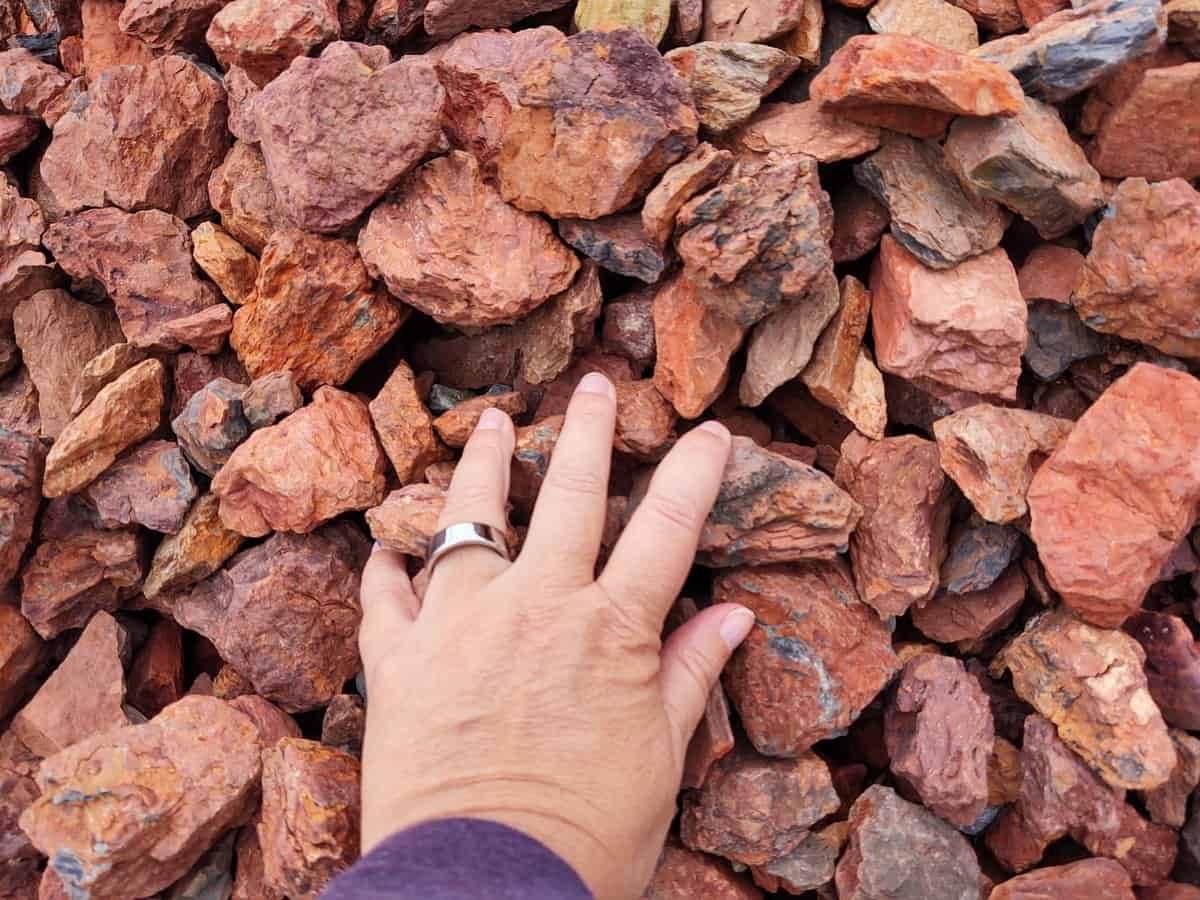 Those in warmer climates can consider adding lava rock to their backyard space. Lava rock is derived from actual volcanoes, which gives the rocks its lustrous and vivid hue. That said, lava rock is an excellent choice for those who want to add that wow factor to their backyard.
While all the rocks we covered so far are smooth and polished, lava rock is rough and jagged.
Keep in mind that lava rocks tend to be expensive, but that's simply because of where they come from. If you're willing to shell out the money, you'll be glad to have added this unique and standout landscaping rock to your backyard.
Marble Mulch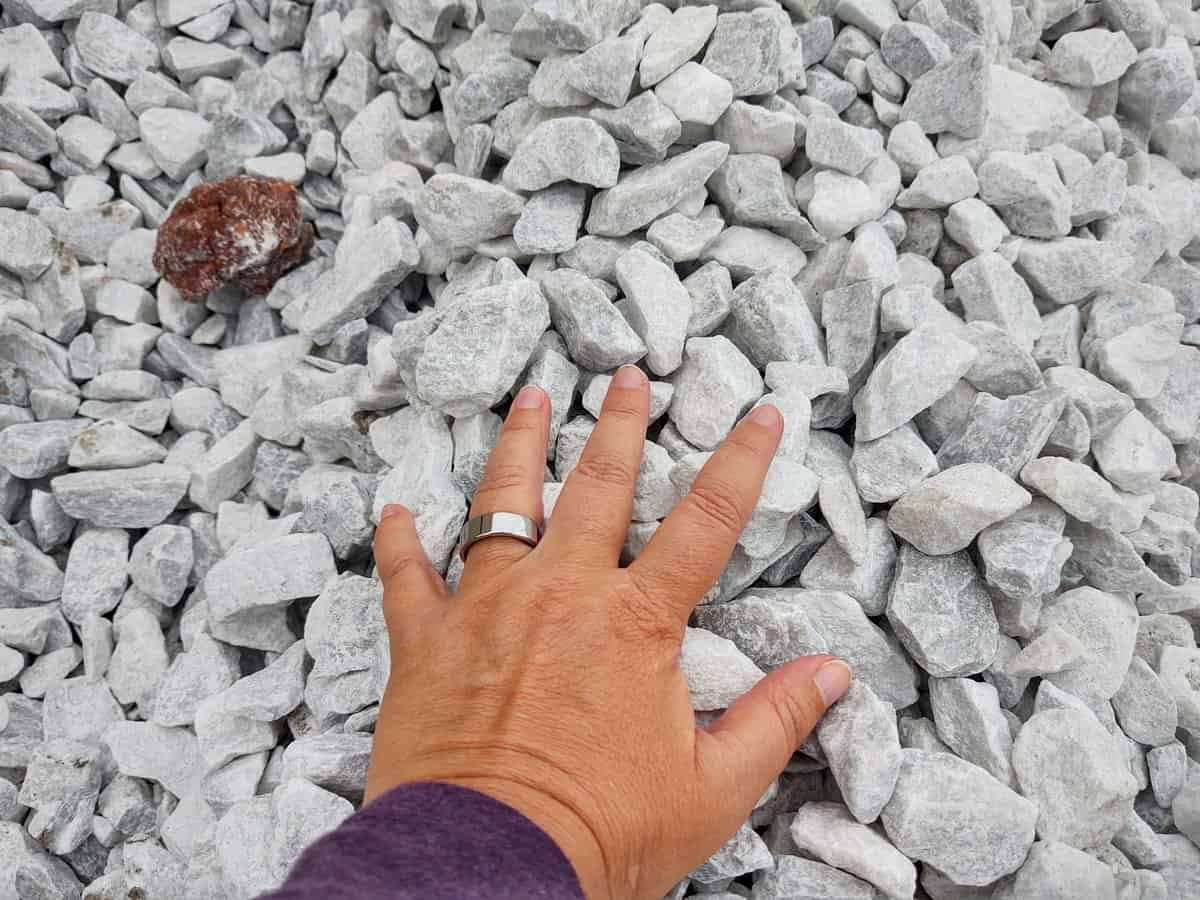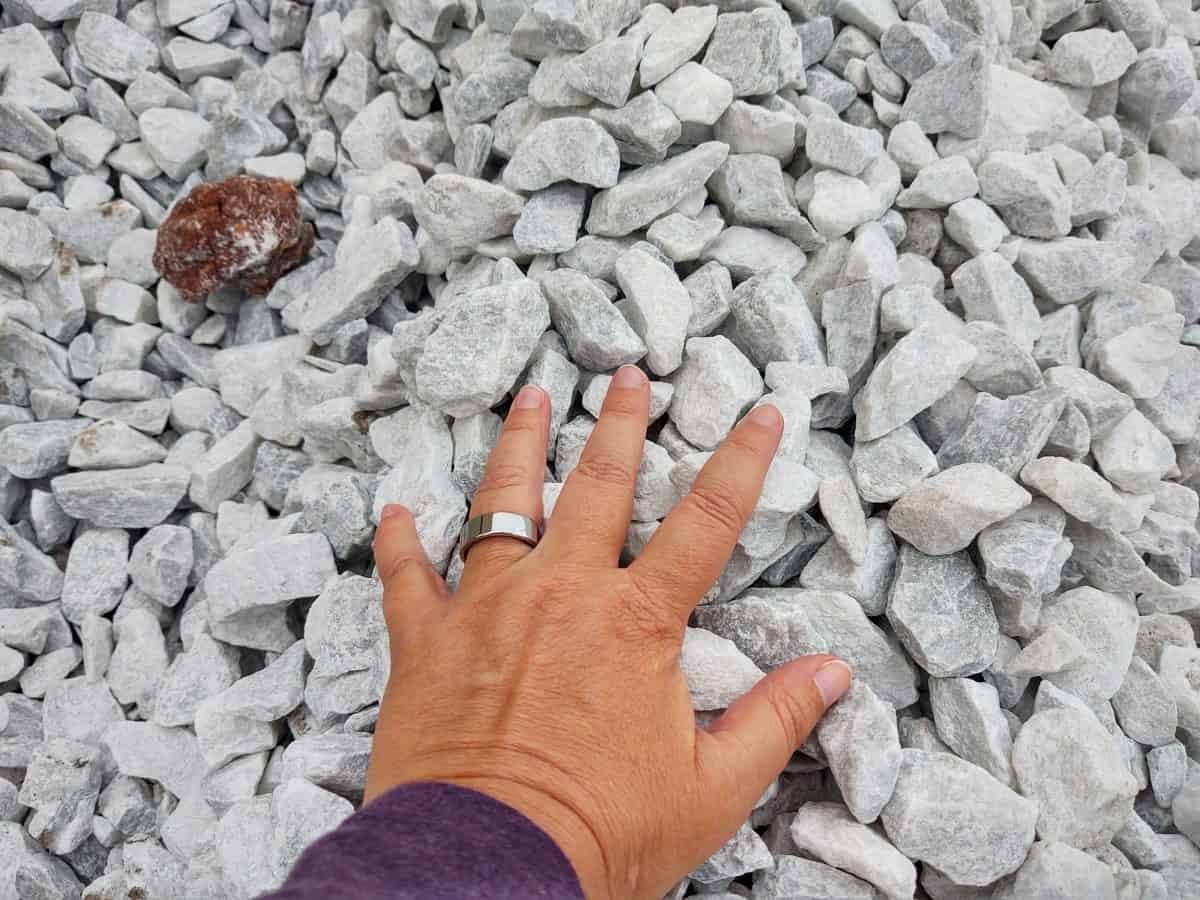 Marble mulch is essentially marble that has been crushed to the consistency of gravel. In doing so, homeowners can enjoy the stark white and gorgeous sight of marble on a small scale suitable for their outdoor living spaces.
Marble mulch can work well in almost every area of your backyard and will make a wowing addition to your landscape. However, it is not recommended to use marble mulch around plants. Marble mulch can have a negative impact on plant life.
Flagstone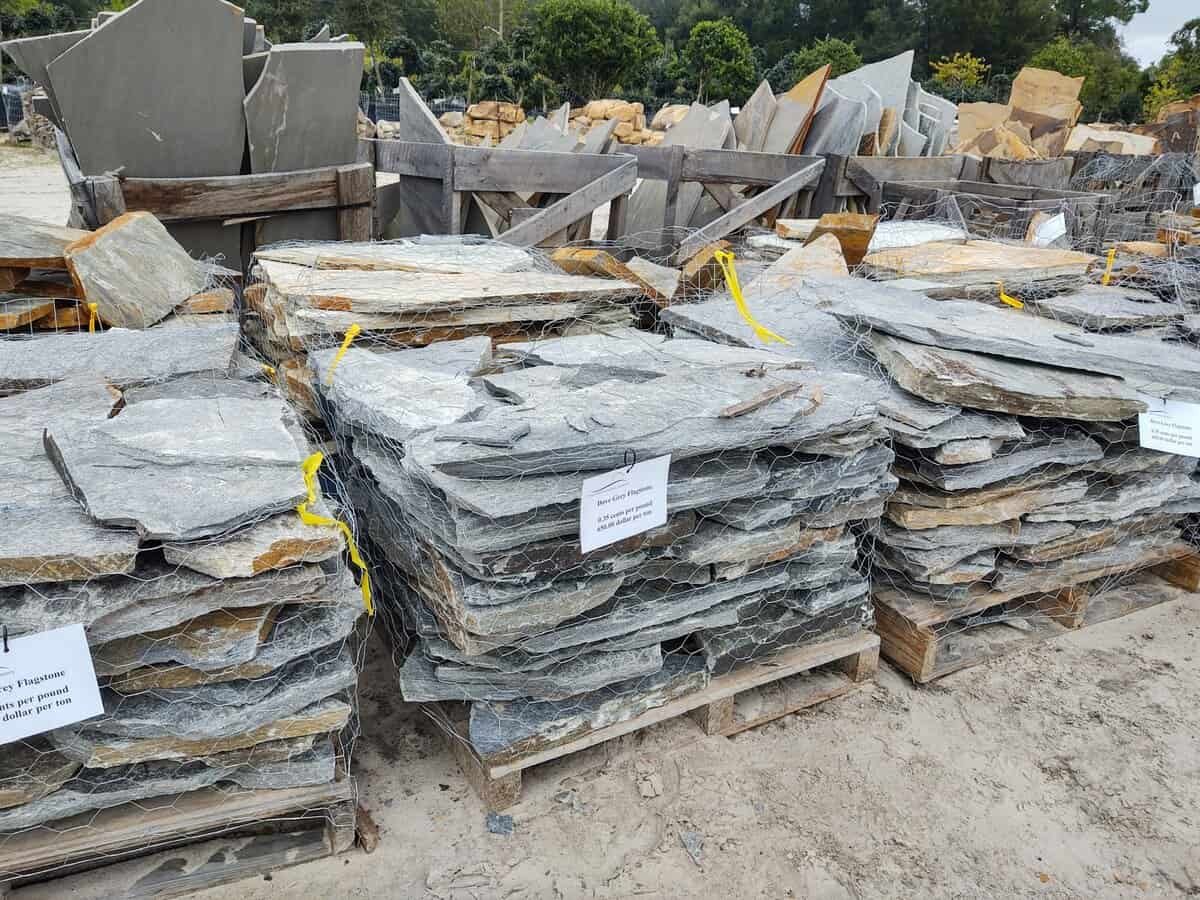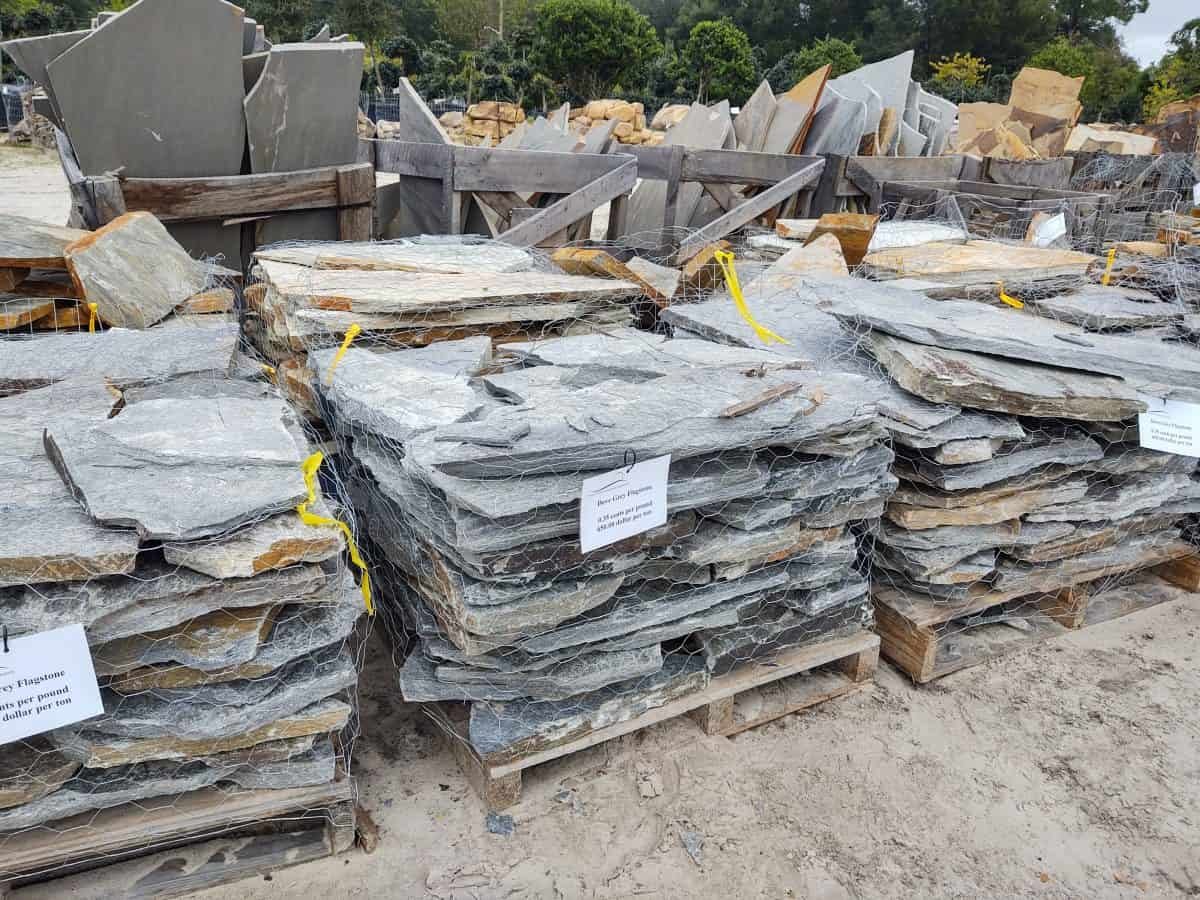 So far, the rocks on this list are designed for accenting and finishing projects. But if you're looking for something larger that can be beautiful to the eye and functional, you might consider flagstone.
Flagstone is a generic flat stone that can be cut into rectangular, squares, or other fun shapes. The deep blue-gray hue makes a beautiful addition to any backyard.
Not only that; flagstone is typically cut wide enough to be used as an aesthetically-pleasing pathway, making it a fully-functional rock to add to your yard.
Paver Blocks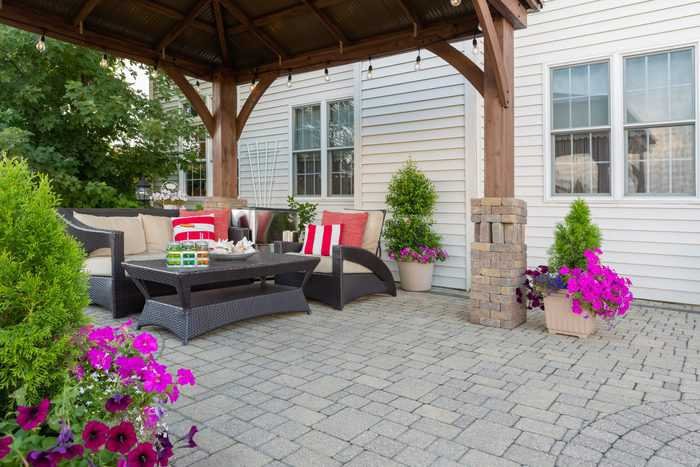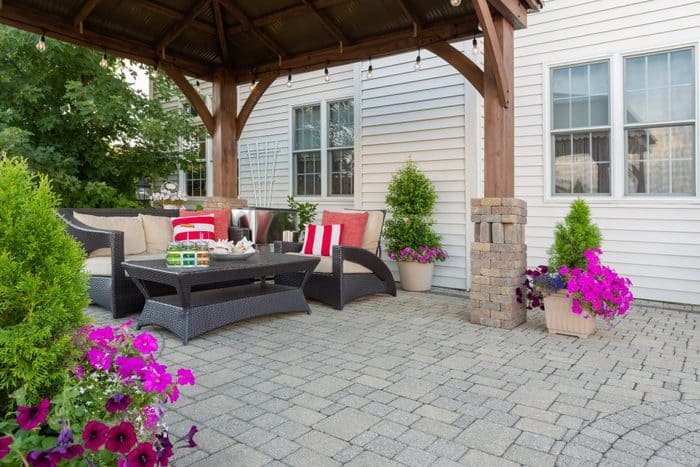 Pavers is another excellent option for creating pathways, walkways or patios in your backyard. They have a rustic, old-world charm that can't be ignored. 
This rock for landscaping can be derived from basalt, limestone, or granite and comes in a traditional square or rectangular shape that can be lined up to create all sorts of paths.
Boulder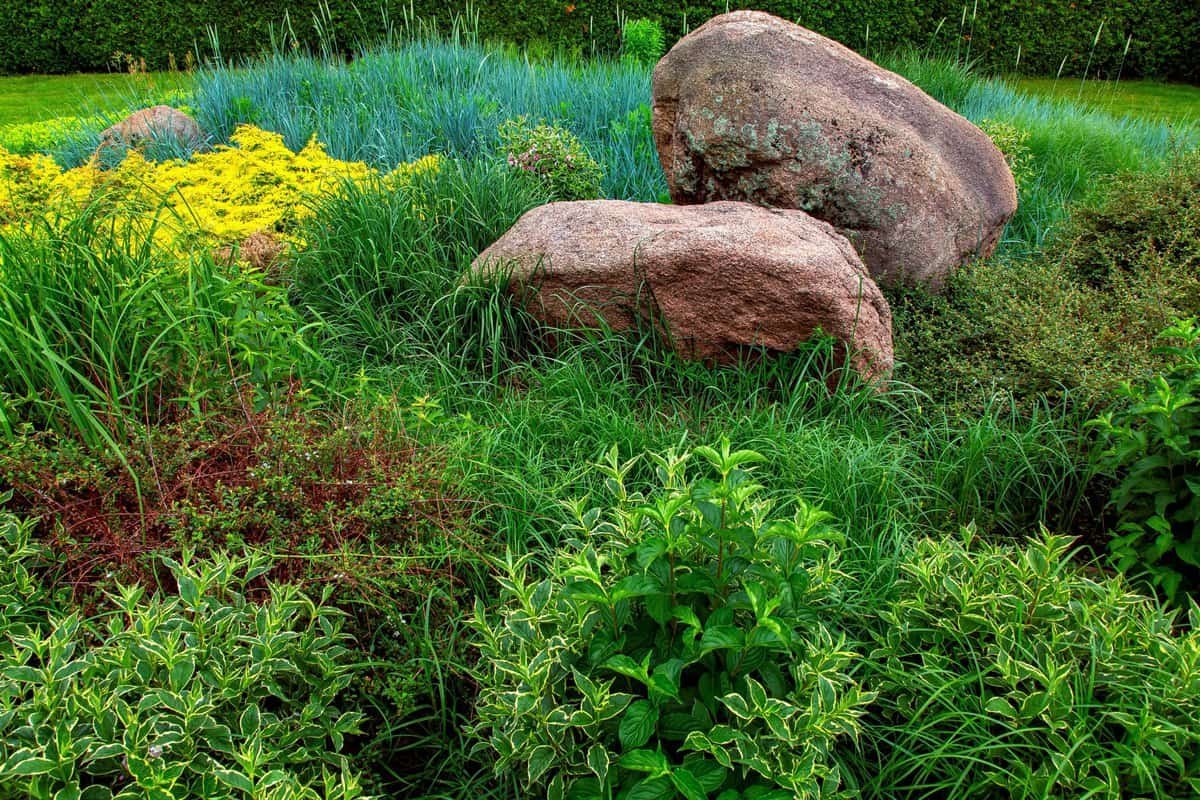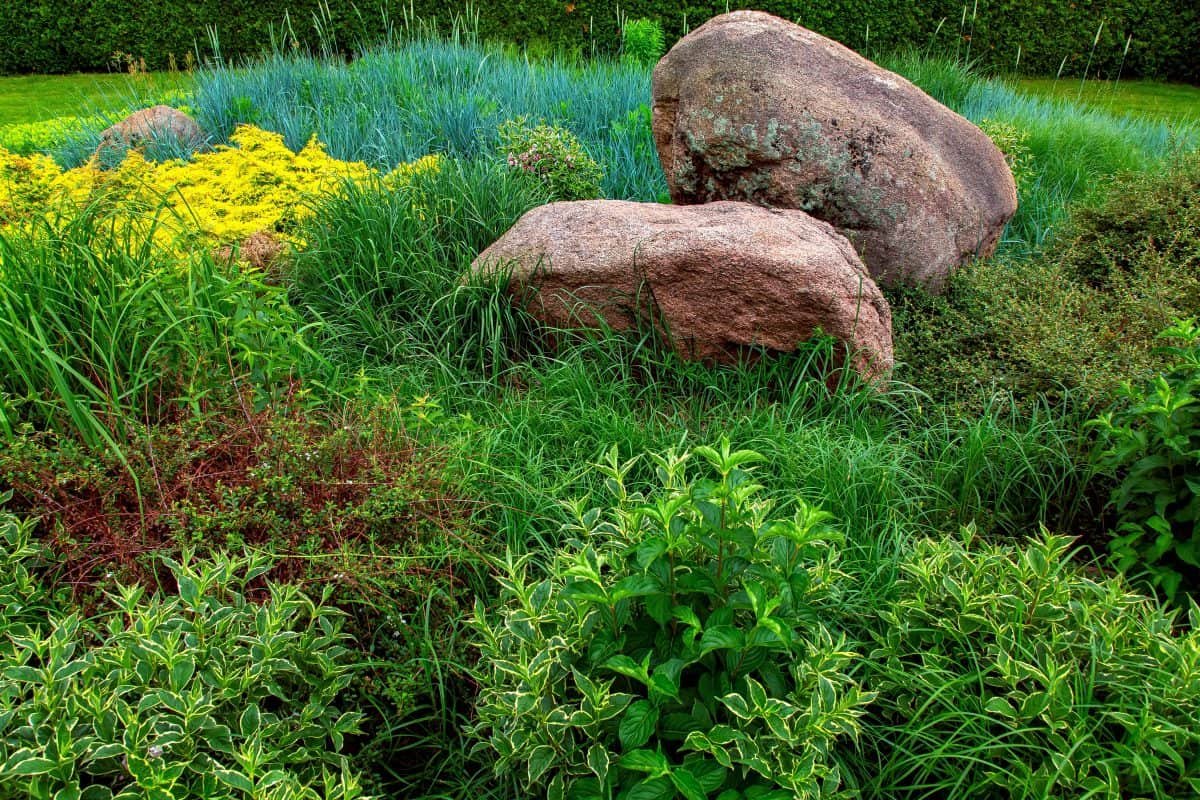 For those looking for a large and in-charge rock that makes a statement in their yard, boulders are the best way to go.
Now, when it comes to boulders, there are seemingly endless options. After all, a boulder is described as a rock that is more than a foot in diameter and too heavy to be lifted unaided.
So, whether you go with a classic round or something more contemporary and edgy, you can rest assured a boulder will become the center of attention in your backyard – and for all the right reasons.
Conclusion
We've shown many different kinds of landscape rocks but there are so many more. These are just the most popular used in backyards all across the country. We've used most of the rocks on this list, even the boulders which were an adventure in itself to move them!