A lanai is an outdoor living space typically attached to a house. It can be used for entertaining guests, relaxing, or as an extension of the indoor living space. Lanais are popular in warm weather climates and are a great way to enjoy the outdoors without leaving the comfort of your home. Unlike a standard porch, a lanai is usually enclosed by walls or screens on three sides. This makes it the perfect place to enjoy the outdoors without being bothered by bugs or inclement weather.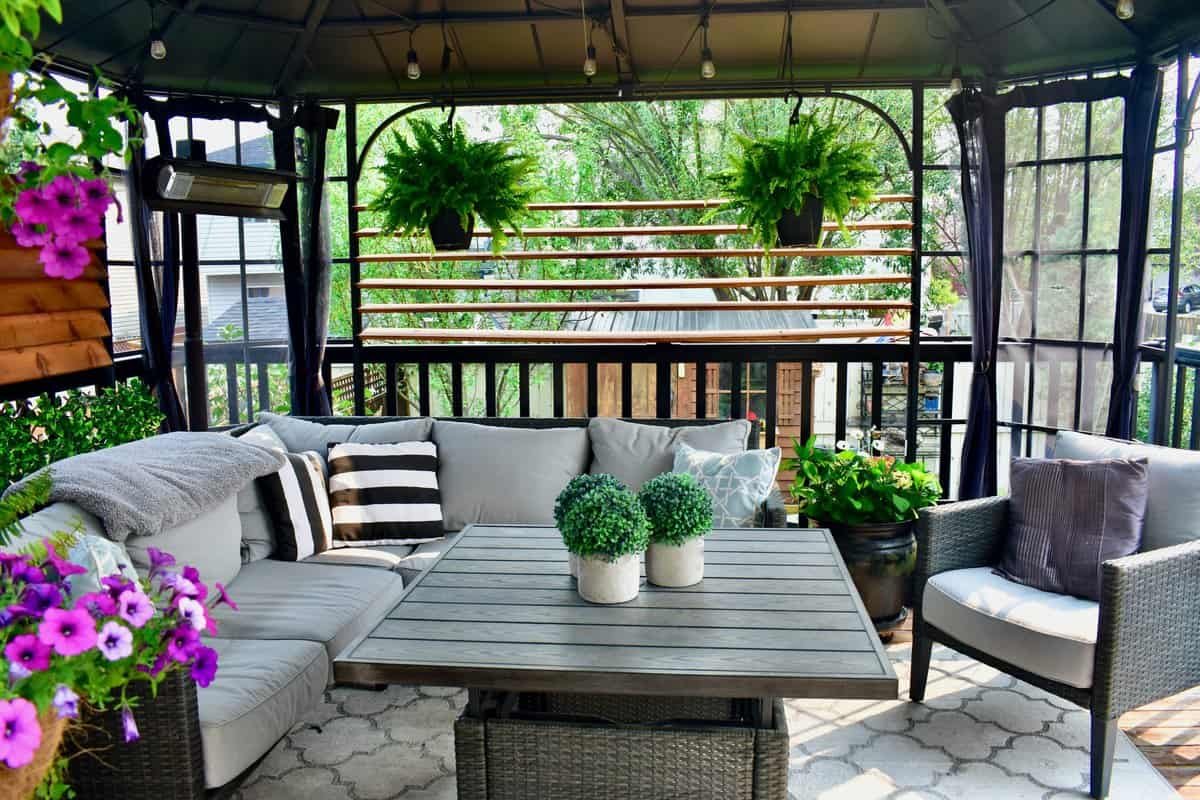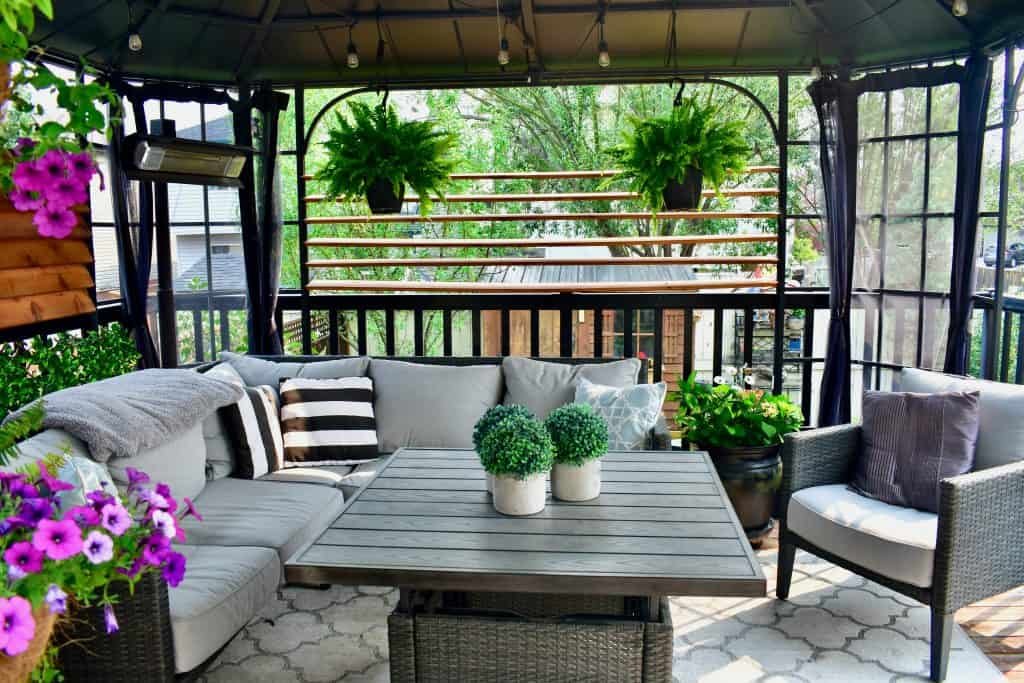 There are many different ways to build a lanai. The most common type is a screened lanai, with walls made of screens that keep out bugs and allow air circulation. Screened lanais can be enclosed with windows to create a sunroom. Open lanais have no walls and may be partially or fully open to the outdoors. Covered lanais have a roof or canopy to protect against sun and rain.
Lanais can be built with a variety of materials, including wood, brick, stone, or concrete. The flooring is typically made of pavers, stone, or concrete. Furniture for a lanai should be durable and able to withstand exposure to the elements. Plush cushions and pillows will make the space more comfortable and inviting. Outdoor rugs can also add color and pattern. Lighting is important for nighttime use and can include hanging lanterns, table lamps, string lights, or candles.
If you live in a warm climate, you may find that you use your lanai more often than your backyard because it provides shade and protection from the sun. You can also install ceiling fans or misters to cool down the space on hot days.
What Are the Benefits of a Lanai?
In addition to being more comfortable than a standard porch, adding a lanai to your home can also increase its value. If you're considering selling your home, a well-designed lanai can be a major selling point.
Read on to learn more about the benefits of adding a lanai to your home.
Adds extra living space – One of the biggest benefits of adding a lanai to your home is that it provides additional living space. This can be especially useful if your home doesn't have a lot of indoor entertaining space. If you frequently entertain guests, having a lanai will give you somewhere else to host them when the weather is nice.
Our best friend has a lanai off her bedroom and uses it as her creative space to paint and create art.
Increases your home's value – As we mentioned before, adding a lanai to your home can increase its resale value. If you're planning on putting your house on the market, make sure to mention the lanai in your listing.
Provides extra protection from the sun – If you live in an area with lots of sunny days, adding a lanai can provide much-needed relief from the heat. By enclosing the space with walls or screens, you can create a shady oasis where you can relax and escape the sun's harsh rays.
Makes it easy to enjoy the outdoors – One of the best things about having a lanai is that it allows you to enjoy all the best parts of being outdoors without any of the drawbacks. With screens keeping out bugs and walls protecting from bad weather, you can enjoy fresh air any time of year without having to deal with any nuisances.
Gives you more privacy – If you live in a neighborhood with close neighbors, spending time outside on your porch or in your yard can feel like being on display. With a lanai, you can relax in privacy and not have to worry about nosy neighbors looking in on your backyard BBQs or weekend lounging sessions.
Creates an inviting outdoor space – Last but not least, one of the biggest benefits of adding a lanai to your home is that it creates an inviting outdoor space that you'll want to spend time in. Whether you use it as an extension of your indoor living room or as a private oasis away from everything, having a beautiful spot outside makes your house feel even more like home sweet home.
Things to Consider Before Building a Lanai
Before you build a lanai, you should consider a few things, such as cost, permits, and HOA approval. The average cost of building a lanai ranges from $8,000 – $30,000 depending on the size and features you want.
If you live in a subdivision or community with an HOA, you will likely need to get approval before adding any structures to your property. It's also important to check with your local building department to see if you need a permit for your project.
Conclusion
A lanai is a great addition to any home, whether you want a space for entertaining guests or simply a place to relax. With so many different ways to build and design a lanai, there's sure to be one that fits your needs and style. So what are you waiting for? Start planning your outdoor oasis today!