A lot of times people when they go to get their chicks for the first time, they wonder, Well, what do you even feed them?
In this article, I'll walk you through what to feed chickens in your backyard.
Now a little background, we actually have a chicken…sort of, she has kept coming to our yard for about six months now. And we just assumed it was somebody else's chicken who would come and visit us.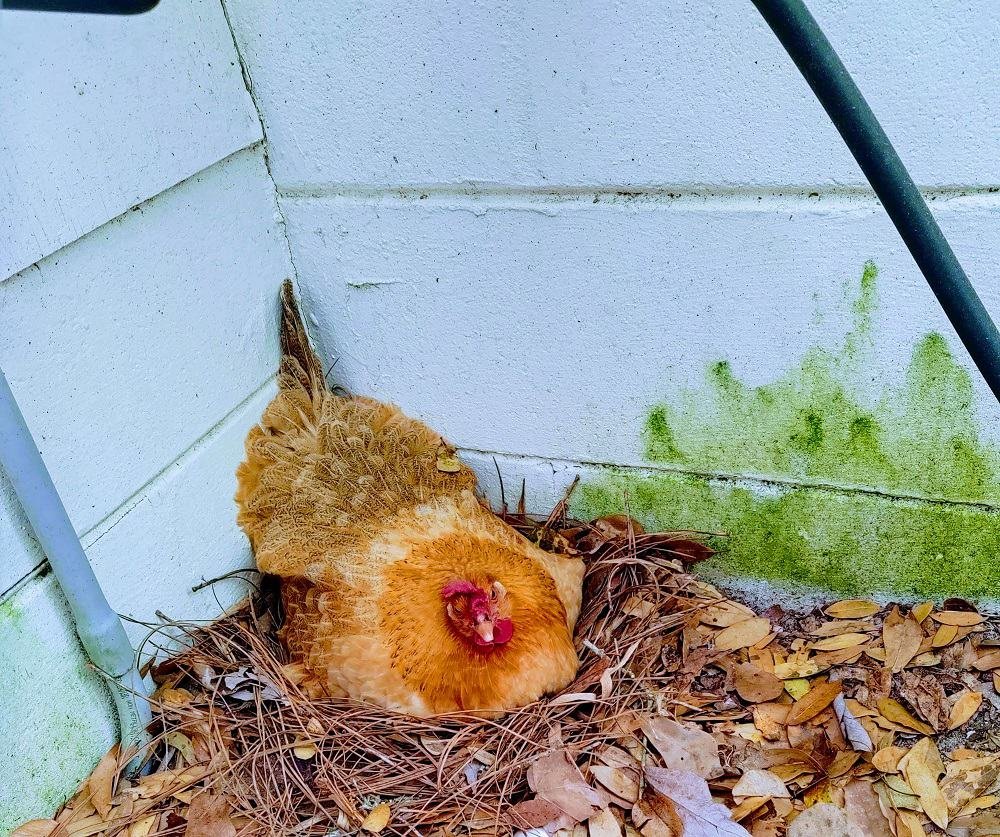 We've since learned that the people that had the chicken have left and they left all of their chickens behind.
Now she's our adopted chicken and we're learning so much about them. So with all of that we of course did all the research for what do you even feed a chicken.
They can do quite a bit on their own because there are several things that they'll eat right in the yard:
Clover
Grass
Weeds and weed seeds
In fact, we'll watch her going through our mulch, and all throughout our backyard.
And she's just feeding away on any items there, including worms, grub worms and things like that she can find.
Now on top of that, we went ahead once we found out that it's possible that she was left behind, we started to buy items and I'll show you what we feed her now. But basically any kind of commercial feed that you can get at a feed and seed store will work well for them.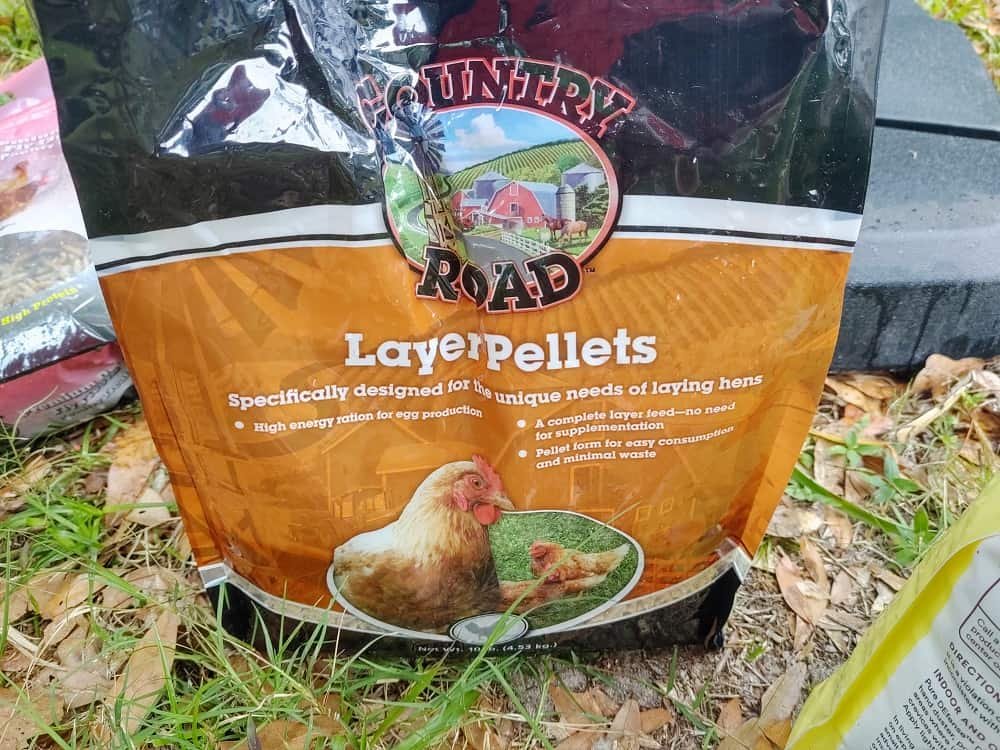 We got ours at our local Rural King, but any feed and store will have commercial feed for your hens.
And depending on whether you're raising chickens for their eggs or not, you'll want to get a variety that's specific for that.
For instance, the one that we have is for egg production and that's simply because we found out that she was laying eggs
Vegetable Scraps
Some other items that you can feed them are from your kitchen.
For instance, any kind of vegetable peels that you've cooked or scraps from preparing dinner, you can feed them a lot of that which they enjoy:
cabbage
carrots
apples
bananas
berries
herbs
pumpkins and pumpkin seeds
broccoli
They love apples, just make sure you don't feed them the seeds, but you can even throw out the apple cores to them.
They absolutely love pumpkins and pumpkin seeds. You can feed them that in the fall. And the same with broccoli, they will eat broccoli all day long.
You can also make some porridge for in the winter months. And that's because they don't have all the other weeds and grass things they like during that timeframe. So you might want to save that for the winter months.
And then sometimes you can feed them yogurt.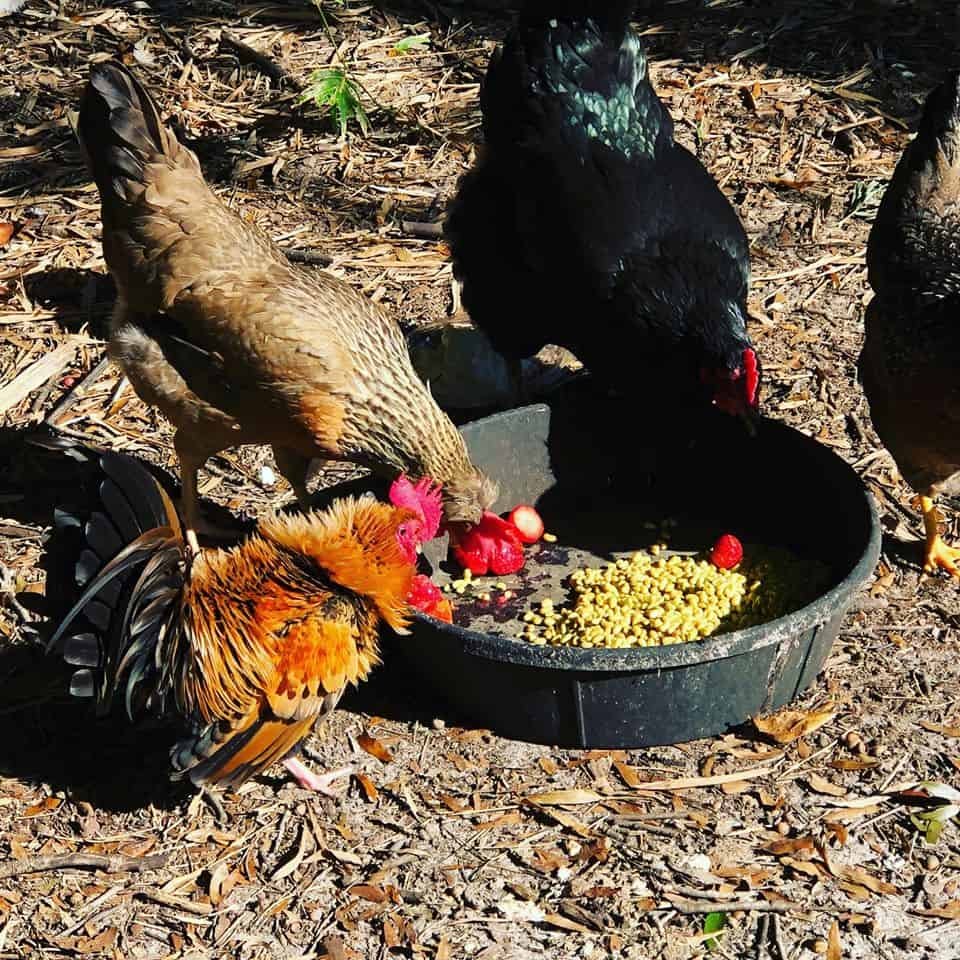 Some mealy worms along with the commercial feed that we have, we also got her a bag of worms and that's just for an occasional use that you can do.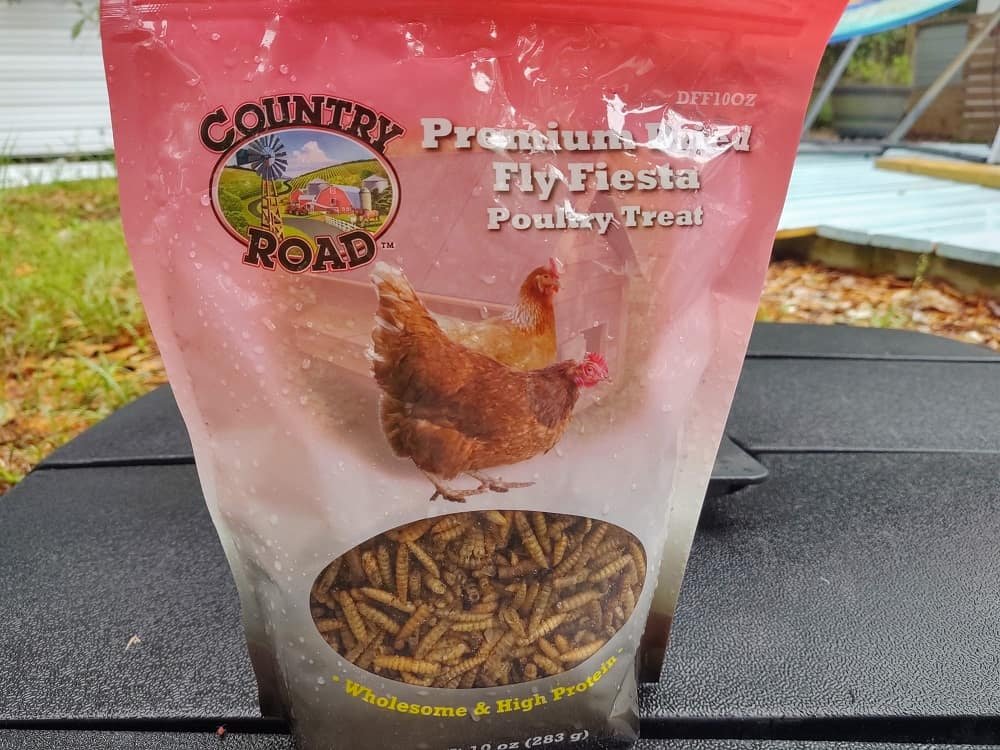 What to Avoid Feeding Your Chickens
Now, you can't talk about what to feed them without also talking about things to avoid feeding your hens. The items you want to make sure that you avoid feeding them are things like garlic, onions, any kind of uncooked tomatoes or potatoes.
Uncooked grains or beans is considered toxic to chickens and they can't process them. If you cook it, that's fine. They're fine with eating that but not anything uncooked. Don't do that.
Don't feed them any chocolates or sweets. There's toxicity in that as well. And then some items like avocado pits and skin, they can't process that skin and that's toxic to them. You also don't want to feed them any citrus fruit. It's toxic for some types of chickens and simply lowers egg production in other types of chickens, which if you have hens for producing eggs, then you definitely don't want to feed them citrus fruits.
And then things like garlic, which isn't necessarily toxic for chickens but will impart a garlicky flavor to your eggs. Also avoid any type of fatty or salty items in feeding your hens. That also applies for production of eggs. Just like we are not supposed to eat a whole lot of fatty or salty items, it's also not good for them as well.
If you're lucky enough to have free ranging chickens, you can put the feed out anywhere but most times people have coops and their chickens are contained in a certain area.
If you have chickens in a certain coop area, you will want to keep the food in specific feeders.
Hanging feeders will keep their food away from their feces or in their droppings, so they aren't eating anything that's not good for them like parasites.
If you have free range chickens, bring your feeder inside or keep in protected area to keep other animals or pests out of it.
We hope this article helped you learn what to feed your chickens in your backyard. You can also read what to feed squirrels in your backyard here.. If you have furbabies, then you may also want to take a look at dog fence ideas if you don't already have a backyard fence to put up.
If you liked this article, then please subscribe to our YouTube Channel for Backyard video tutorials. You can also find us on Facebook.