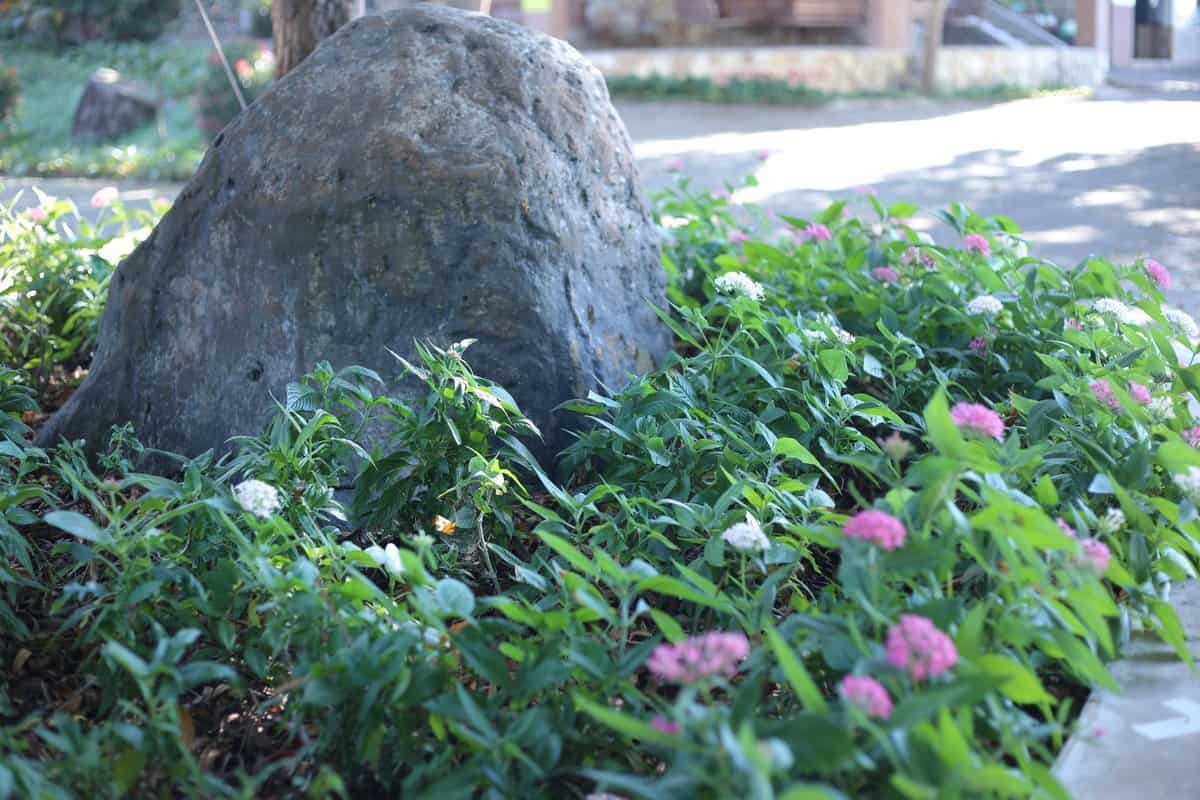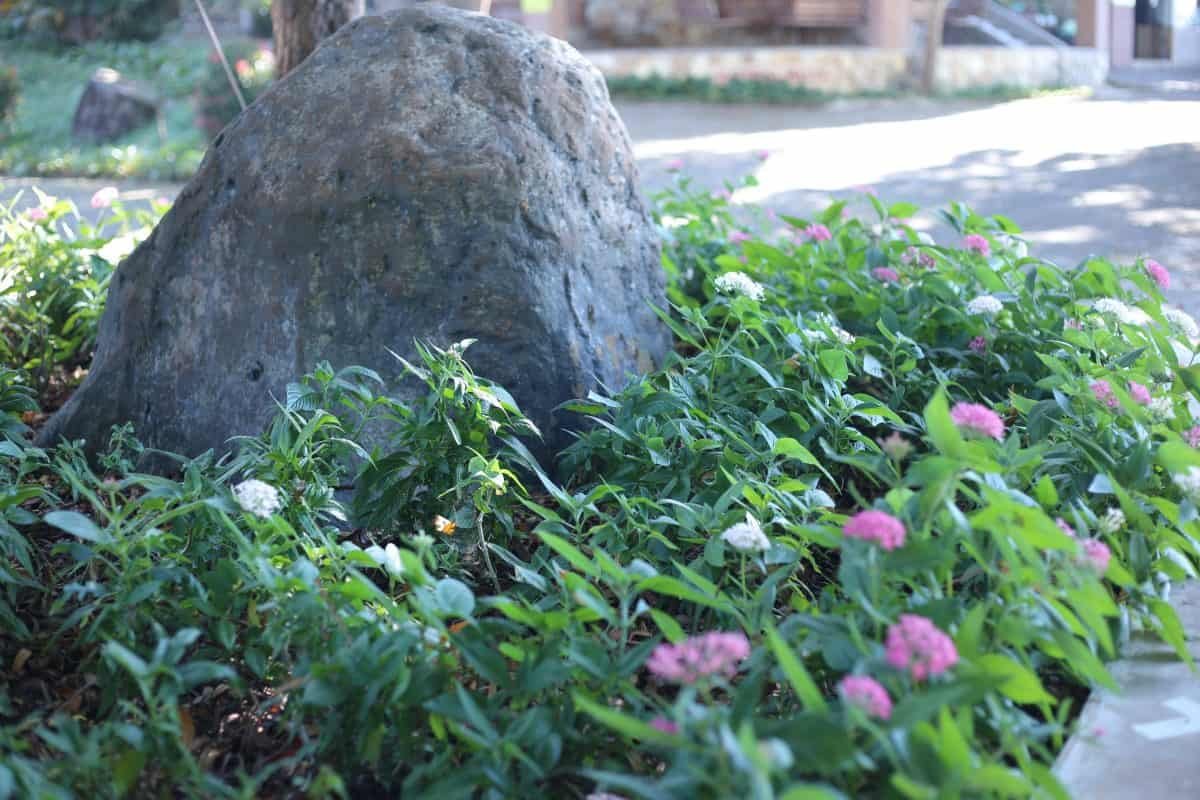 If you've ever seen a backyard with big boulders in it, you've probably wondered where did they get the big boulders. Unlike other types of rock for your landscaping needs, big rocks are a little harder to find. Not only are they harder to find, but they're also more difficult and more expensive to move.
We'll discuss the best places to get big rocks for landscaping and one place that might surprise you. It's how we got a dump truck full of boulders as big as 5 feet in a previous backyard landscape. You won't believe what we paid for a whole dump truck full of boulders.
Landscape Supply Centers
Every city has at least one specialized landscape supply center. Not only will they have lots of plants, but they'll also have different types of mulches, gravels, paying stones as well as big landscape rocks. They may even have in staff landscape designers to help design your perfect backyard.
They are the quintessential one stop shop for landscaping needs. Not only do they have everything for your backyard, but many times they can also install everything. They are the landscape experts in your area who know what they are talking about. 
Landscape supply centers are the ideal place to invest in large rocks if you want a store with a core focus on landscaping. Purchasing big rocks here will be the most expensive, but within that price, should include transportation to your backyard.
You will gain the following from landscape supply centers:
Experts who know what they are talking about
Tons of options for landscaping
Advice for landscape design around your large rocks
Specific rocks you can't find anywhere else
You will also find variety in the ownership of landscape supply centers. Some are small businesses, while others are chain stores. All are similar in that they focus on landscaping materials and supplies for the average person.
It's up to you to determine whether you prefer the smaller business option or something with locations in multiple places.
Chain Stores
Although chain stores aren't everybody's favorite place to go, they have plenty of offerings for those who want to partake in landscaping. You can get many different sizes of rock here, but usually not the really big boulders if that is what you're looking for. I believe the largest size is around 14 inches long.
However, one thing they do have, is fake big rocks. Maybe you don't want to have to figure out how to move a several hundred pound rock around your yard. The fake ones are very realistic and much easier to move.
Here's what you will get from a chain store:
Easy access in a place many people go
A wide selection of options
Access across the country
There are tons of benefits to chain stores. If you're worried about the quality of smaller businesses in the area, chain stores are the answer.
They are the same no matter where you are, and most carry the same stock. There are typically professionals in chain stores who know what they are doing.
Neighbors
Neighbors and people you know well are excellent people to talk to about where to find big rocks, especially if they are into landscaping themselves. 
You never know when someone might have additional rocks in their backyard. They could also know more about the best locations to purchase big rocks for landscaping.
Here are the benefits of accessing neighbors for your rocks:
If you are new to the area, neighbors can be a great resource for local knowledge
They may have experience landscaping in a similar format
They may have extra rocks
They may be able to assist you in the process
They might have recommendations for stores to purchase rocks
If you're an introvert like me and my wife, then I totally understand if talking to neighbors is not the easiest thing to do. Over the years, we've gone from not knowing any neighbors to helping feed my neighbors cat when they're out of town.
Online
Although it's a little riskier, another place to purchase big rocks for landscaping is online. Many companies offer big rocks to purchase online. They will then provide shipping or ask you to pick up the rocks from their store. 
Since these are heavy big rocks, I would advise to get them delivered directly to you rather than try to pick them up yourself. Most likely you do not have the proper equipment to load them and unload them on your vehicle and in your backyard.
Shopping online allows you to see a variety of options without physically being there.
Here's what comes with purchasing rocks online:
A better look at all your options
Ability to purchase multiple of a product at once
Chances for discounts
Opportunity to read reviews online
Online is a unique but effective way to shop for large rocks for landscaping. If you want big rocks but don't want to trek to a physical store, purchasing online is an excellent way to go about the investment process. There are tons of options compared to some in person local stores.
Independent Stores
Independent stores are the smaller version of chain stores. None offer the same thing, and they are scattered across the country. There may be an independent store that sells rocks alone and one that focuses on all landscaping items. Every location has different independent stores.
Here are the benefits of using an independent store:
Your money is kept in a local business
The owner and workers likely know what they are talking about
There is a more personal experience
You support the local economy
There are unique offerings you can't find anywhere else
Independent stores are excellent choices for big landscaping rocks. It's critical to research before heading to an independent store to determine the best options for your area. Some independent stores have more to offer than others, and you want the best for your landscaping needs.
Construction Excavation Companies
This is our surprise choice that is also many times the cheapest choice. Companies that do excavation for large construction sites will dig up large rocks that they sell at their sand pit. Not only do they sell big rocks, but they also sell fill dirt, top soil, and smaller sizes of landscape rocks.
Do a google search in your city for "construction excavation" or "construction land clearing". The search should come up with a several possibilities. Their website, if they have one, will probably showcase landscape products for sell.
Back in 2011, we had a home with two large slopes and I wanted some big rocks to stabilize the ground at the bottom of each slope. I found our local construction excavation site and was able to purchase an entire dump truck full of large boulders for $500.
I'm talking the smallest rock had a 2 foot diameter and there was easily 10-15 rocks on the truck. If I had purchased the rocks from the landscape supply store, each one would have cost me $500.
The biggest caveat to purchasing directly from a construction site is they will deliver the rocks to your address, but they will not move them inside your yard. I hired a local person with a bobcat to move the rocks to their final location. I paid him a couple hundred dollars.
Conclusion
No matter where you go, big rocks will make a big statement in your landscaping. The stone contrasts beautifully with the green elements in your yard.
Always verify if they will move the rocks in your yard before purchasing the rocks. Account for the cost to moving the rocks before choosing which option is best for you.