Pergola shades are highly customizable, making it easy to add style and function to your outdoor space. Pergolas are a great way to add additional living space beyond the walls of your home, allowing you to enjoy Mother Nature with protection from the elements. And once you figure out what type of pergola to have in your backyard, it's time to look at how to shade it.
Whether you're installing a brand new pergola or renovating an existing one, the shade is an essential component to making your pergola useable and making sure it looks good. Ideas for your pergola shade include, but aren't limited to, Roman-style canopies, metal roofing, or even a natural canopy from vines.
Here are some of the most popular and unique ideas on how to style your pergola to provide a shady, cool area for your family and friends to enjoy in almost any weather.
Different Styles of Pergolas Shades
Choosing the right pergola shade for your structure depends on the climate where you live, as well as the space where your pergola is or where you're building it. How you plan to use your pergola will also impact your choice.
For instance, if you're hoping to take advantage of your pergola during the colder months, and you live in a cooler climate, a natural or living shade isn't the best option.
Up next, we'll detail some of our favorite options for pergola shade ideas to help you get started on your search, including:
Classic pergola shades
Roman-style canopies
Canvas, or sail style shades
Natural vine canopies
Woven canopies
Full patio covers
Metal roofing
A tiled roof
Wooden planks
Classic Pergola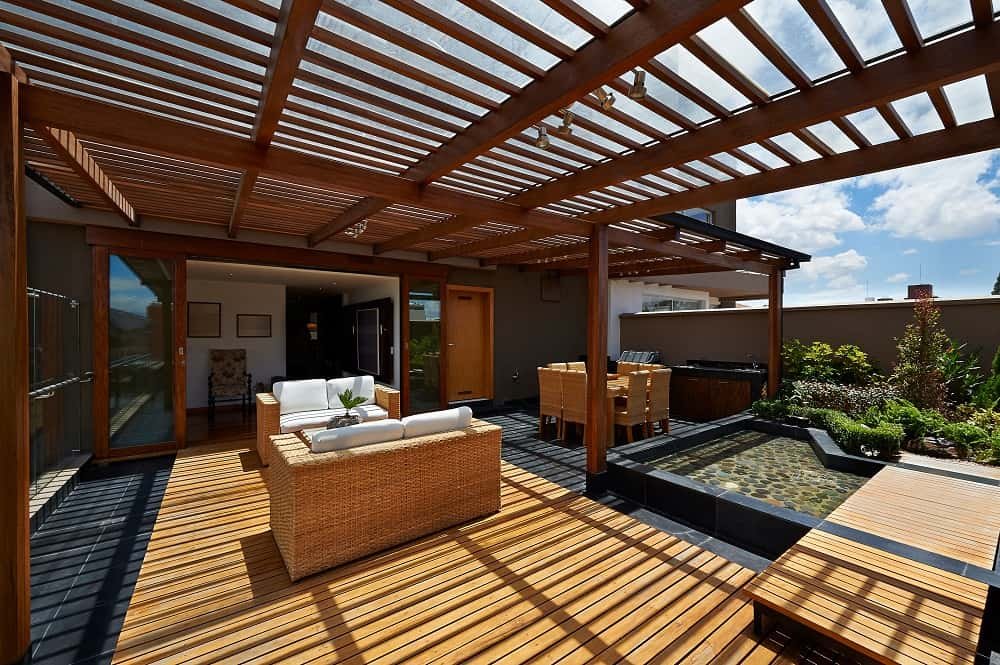 The classic pergola has wooden slates that run across the top of the structure. Many people enjoy this classic style not only because it is simple and provides just the right amount of shade if you still want to soak in the glorious sun.
You can use the classic pergola for the base for many of these styles and fashions. Many of these canopy and cover ideas can be used for this structure.
Roman Style Canopy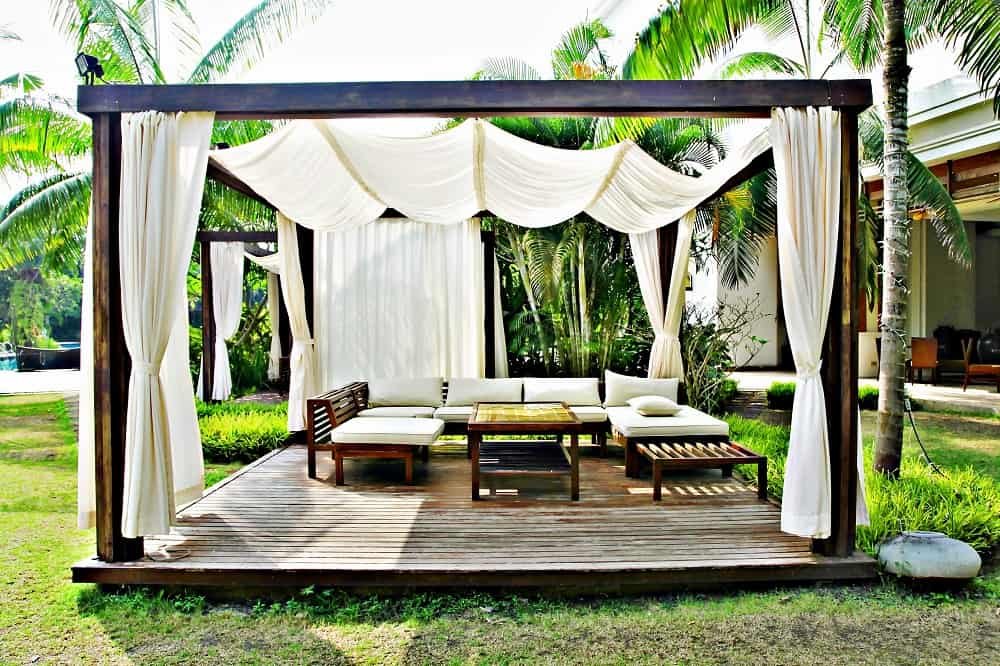 This Roman Style Canopy is great if you want to choose whether you want shade or sun. This style is also great because you can slide the canopy shut to collect rainwater. You can also store the canvas away during storms. This protects the canopy from tearing and wearing down.
You can make this at home by sewing your panels, or you can buy the panels already pre-made. To hang this canopy, you hang a wire from one side of the pergola to the other. Your canopy clips onto the wire, allowing you to pull the canopy out whenever you want some shade.
This style also allows for some versatility because you can change out the color of the canopy and install new ones in less than an hour! Sounds wonderful for those that like a little change every now and then.
Canvas or Sail Style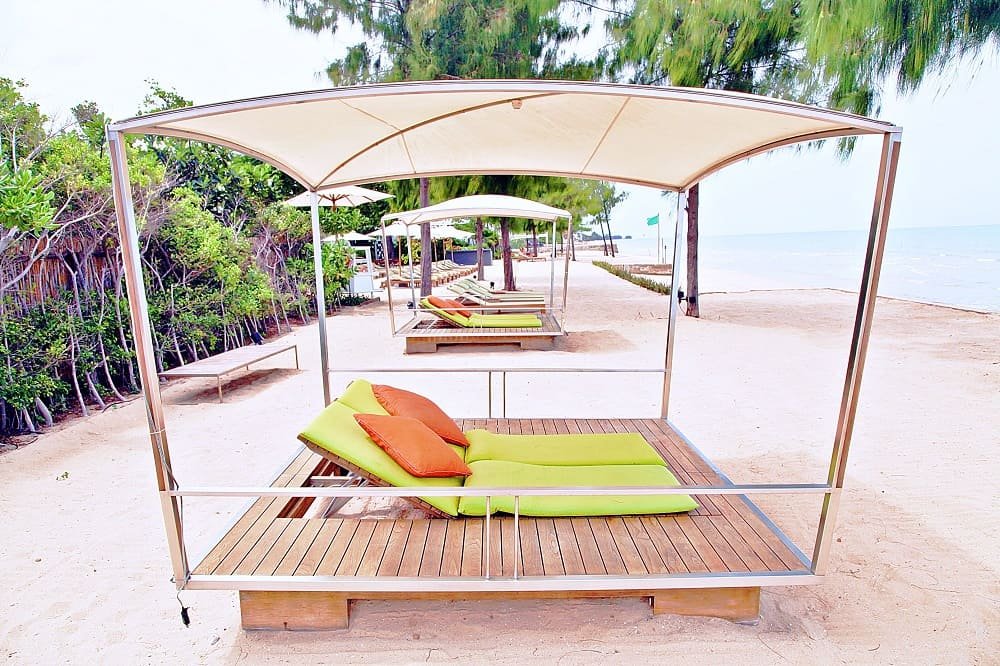 This beautiful style is quite simple. You can do this in a day and adjust the awning to your style in color. Easily put, it looks like a large sail covering the pergola.
You can easily install hooks and clip the awning over portions of the pergola. You can cover the entire pergola or just specific areas. You can adjust how the awning looks, and if you want to show a little character, you can use interesting and colorful patterns.
Another material you can use that is wonderful for the environment is repurposing an old sail to make into the awning. Then you would be putting the "sail" into sail style awning.
Natural Vine Canopy
This fashionably gorgeous canopy may take a little longer to create but still doable. You can choose different types of vines depending on your location. The environment is key to which vines you can use, but the most popular one is Wisteria. With this plant, you will get beautiful purple flowers draping all around you.
There are a few downfalls to this type of canopy. You will need to manage the plants, so they don't wither and die or grow out of control. Wisteria can be considered an invasive plant in certain areas and must be maintained.
This canopy won't protect you from the rain or strong winds. Be prepared, you will get wet, but it will be a highlight of your conversation when people come over. And it is definitely a project to be proud of.
Woven Canopy
This style goes by many names, but "woven" describes it perfectly. You can make this quite easily at hope and change it up to your style. You will take strips of fabric and weave them through the beams on the pergola. You will then staple the fabric on the frame. You will weave the next strip through the beams opposite to the other strip so that it almost resembles a woven basket.
You can make this look classy with tones of tan or white against the color of the wood, or you can use bright colors and patterns if you want to brighten up your pergola. You can even mismatch! This style can be as fun as you want or as simple as you want!
Full Patio Cover
This one is a little less do it your own and more of buying a patio cover that fits your pergola. This one is stationary and cannot be retracted, but you will have full shade all the time. This is also easier for those who do not have the time to put into a project.
You can buy a kit and install the patio cover beneath the beams of the pergola. Sometimes this can be limited to what colors and styles to choose from. If you really want to get fancy, you can find retractable options, but they'll cost a pretty penny.
Don't worry if it isn't as fancy as you may have desired. People like uncomplicated designs, and everyone loves shade more on a seething summer day than if the shade comes from something intricate and fancy.
Metal Roof
For a more rustic and expensive option, you can choose to cover your pergola with a metal roof. You can choose from several types of metal, whether it is galvanized steel or tin. This may take a little extra work, especially if you have to cut the metal and install it yourself.
This will provide ample amounts of shade and will protect you not only from the rain but the wind too. It will last longer than fabric and is sturdier. And with so many resources, you can make this look modern or rustic.
Tiled Roof
This style can be used with all types of materials. You can use metal or fabric, or even other materials.
If you are looking for something more geometric, you can style the pergola roof, just like tile on a checkerboard. You can use so many different colors or go with black and white. You can do solid colors with patterns, or you can do patterns that contrast each other. It is up to you. There really are endless options when it comes to tile.
This project may take a little longer than other canopy and roof projects. You will have to measure out and preplan how you will tile the roof. And remember, this will be more for style and shade rather than protection from the elements.
Wooden Planks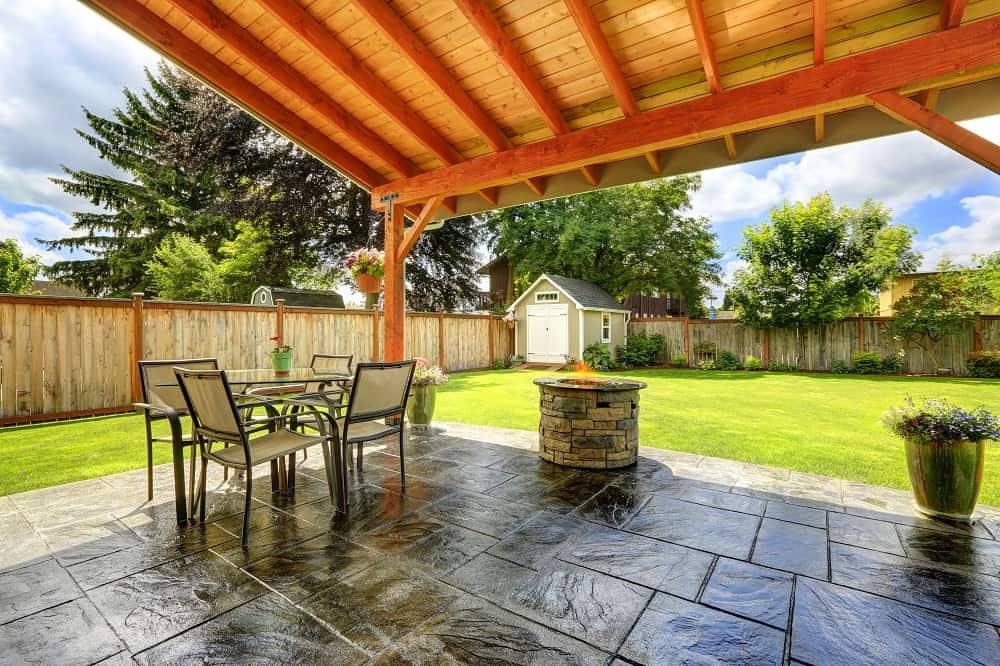 Creating this roof is pretty straightforward. You will need to make sure the wood is treated and last outdoors. It is almost like putting together a wooden deck but as a roof for your pergola.
Make sure your pergola is at a slight angle. This allows the water to run off one side and won't collect on your roof.
Final Thoughts
With these ideas, you can transform your pergola to be styled to your personality. Each one can be adapted to what most represents you, and there are so many to choose from! Whether your more of a classic and simple person or someone who likes pizazz, you will find your style.
You can easily wow your guests and show off your crafting skills. Everyone loves good crafting or do it your own story! We also have other articles about shading, one being what plants grow best in shade if you reside in Florida. Another thing you may want to take a look at is how you can train jasmine to grow around your pergola, which will provides a beautiful look.