Florida is known for its sunshine and beautiful tropical flowers that grow in our hot and humid weather. Ask any homeowner in Florida what to plant in their backyard and they will list off a ton of plants that thrive in sunshine but those same plants won't grow or bloom in the shade.
If you have shady spaces in your yard that you're not sure what to do with then take a look at the list of plants below that grow and flourish in shade. I'm actually in this predicament right now with part of my backyard that is constantly shaded by big trees in my neighbor's yard.
I'll be adding some of the plants below this upcoming spring to my backyard. I can't wait to add some color to my yard that feels very barren and dull at the moment. If you have a similar situation then I hope this list will help you as well. 
There are many plants that can grow well in the shade in Florida, these include:
Alocasia
Beautyberry
Bromeliads
Caladiums
Coleus
Crepe Jasmine
Creeping Pilea
Florida Thatch Palm
Oakleaf hydrangea
Persian Shield
Sword Fern
Wax Begonias
All of these plants flourish in lots of water and damp shaded areas. Each one has different growing conditions but they all can be grown in shaded areas.
There are so many things to know about each of these plants to make sure they grow in a healthy environment. Read on to learn about the various plants that can grow in the shade in Florida.
What Plants Grow Well In Shade In Florida
Some plants grow well in Florida's shady areas. There are many different types of plants, whether you are looking for flowering shrubs or leafy plants. You can change and add plants over time to make it just the way you want.
Alocasia Plant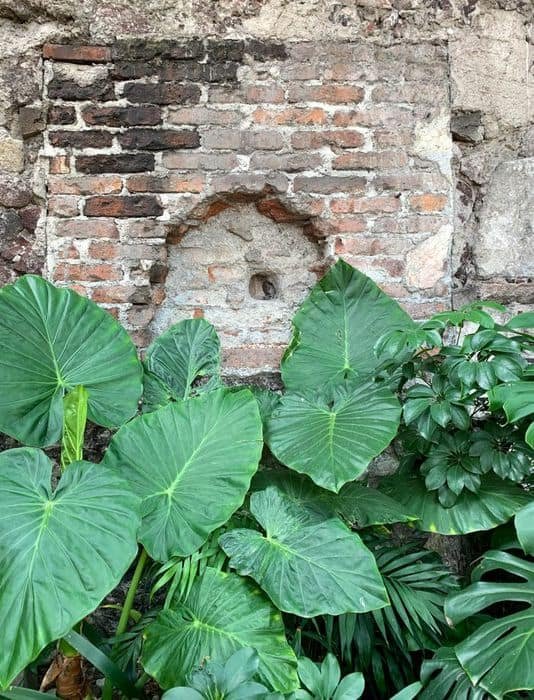 The alocasia plant is a tropical leafy plant that grow to goes by the name, elephant ears, since that's exactly what the leaves look like. There are several different versions of the plants, like the colocasia that are very large at 5-6 feet tall and up to 8 feet wide or the orora that is only 3-4 feet tall and wide.
It can either be planted in direct shade or in partial sunlight as it grows well in either. If it is planted with more sunlight, it will need more water than if planted in more shade. It requires moderate watering, since it likes moist soil. The alocasia plant is a perennial but it might die back in the winter if you get freezing temps.
Beautyberry Plant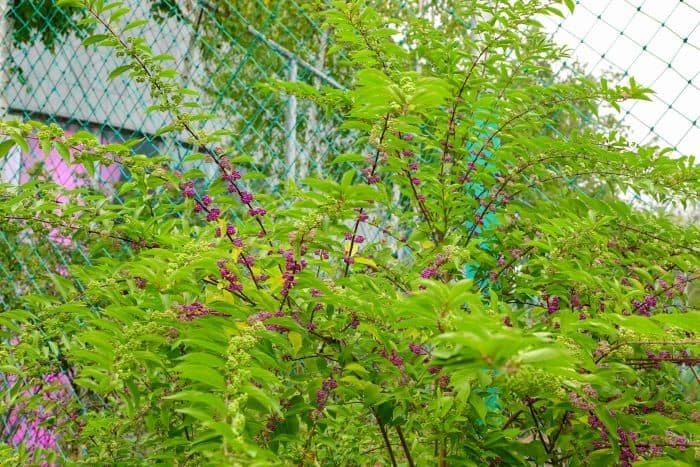 This tall purple berried plant is native to south Florida and attracts plenty of birds to your backyard. It can be grown in full sun or full shade, allowing it to be a very versatile addition to your garden. It can be planted any time of the year and will be drought tolerant once established.
The purple berries bloom in the fall and add a different color to your greenery. It does well in zones 7-11 and grows from 3-8 feet tall and 4-8 foot wide.
Bromeliads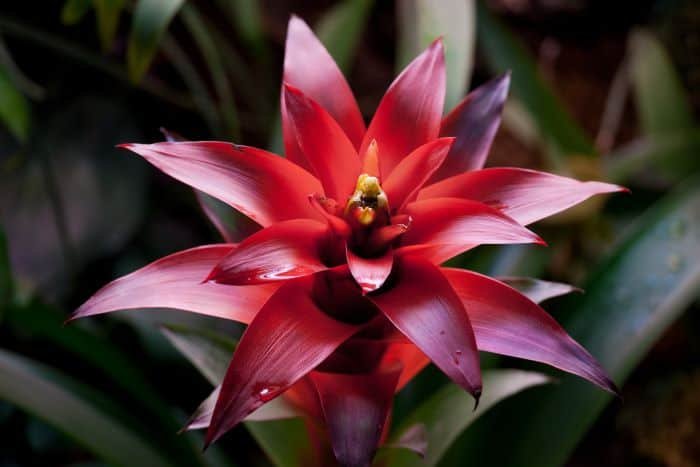 There are many different types of bromeliads. They all can be grown in a partial shade and can add two tones to your garden. Depending on what color you are looking for, they may have different sun requirements, but primarily they need partial shade. You will need to water them frequently as they like moist soil.
Caladium
Caladiums are easy to grow in Florida's warm, humid climate and will provide beautiful color throughout spring, summer, and fall. The best part about caladiums is that they grow very well in the shade.
They have so many vibrant colors that look wonderful in your shaded backyard. They are fast growing and grow up to 1-2.5 feet tall and their leaves can grow between 6-12 weeks long.
Coleus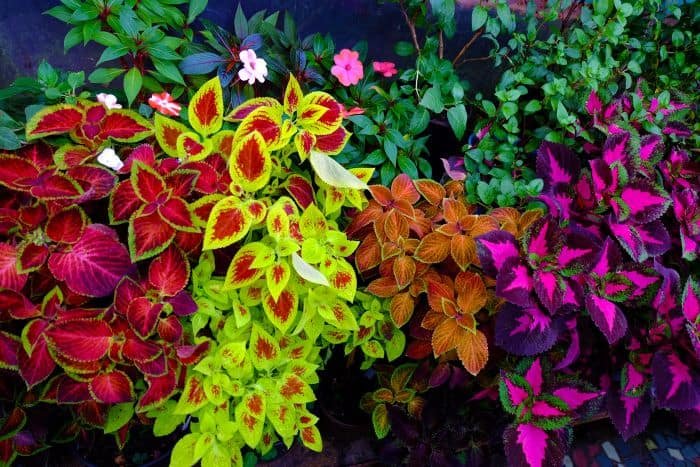 Coleus are one of the most colorful shade plants to have in Florida. They are easy to grow and propagate, hard to kill and come in a rainbow of colors. They grow from 6 inches to 2.5 feet and 1 to 3 feet wide. Known for their variegated
Crepe Jasmine Plant
Jasmine can be a great plant to grow in the shade. It does not require full sunlight to thrive and can create a hedge-like structure very quickly. Its shiny leaves and easy watering schedule allow the plant to thrive year after year. The shrub version is not as fragrant as the vine version.
Creeping Pilea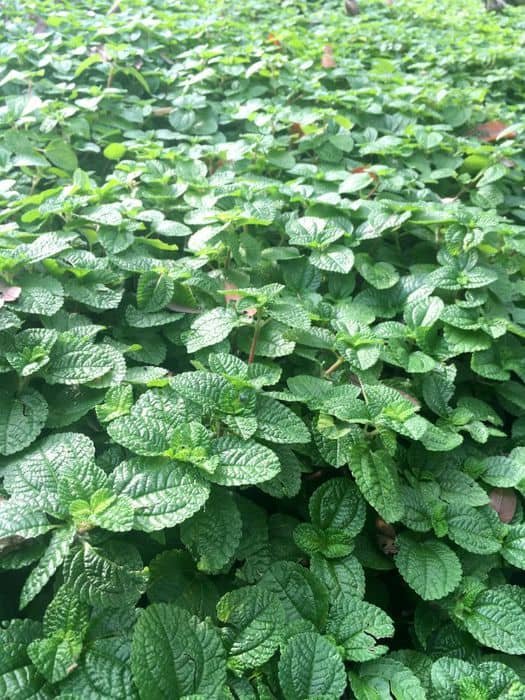 Just as the name says, this is a ground cover that stays low to the ground and spreads out a lot. If you can't grow grass in your shady area, the creeping pilea may be what you're looking for. If you have a shady area on your deck or patio, then the creeping pilea look great in a pot.
The small leaves cascade vines over the side of the pot and are easy to prune. By placing these plants in pots, you can move them where you want and allow them to flourish independently or restrict them depending on your preference.
Florida Thatch Palm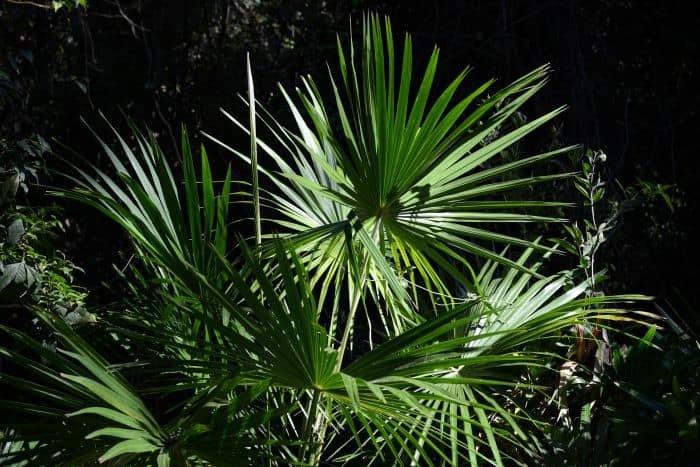 The Florida Thatch Palm is a smaller version of a palm tree. The palm tree can be an excellent tropical addition to your backyard. They can grow to 15 feet and be planted in most areas of Florida. In addition, they are drought resistant, meaning they do not need lots of water to grow, and it is slow growing at only 6 inches a year.
Oakleaf Hydrangea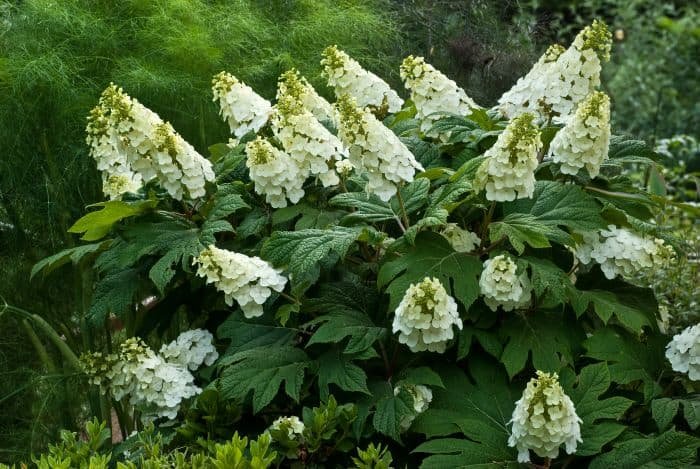 Oak-Leaf Hydrangea is native to Florida and has lovely coned shaped flowers that bloom in the summer. They thrive under the canopy of oak trees which is where they get their name. The shrub grows from 6-10 feet tall and 6-8 feet wide.
Persian Shield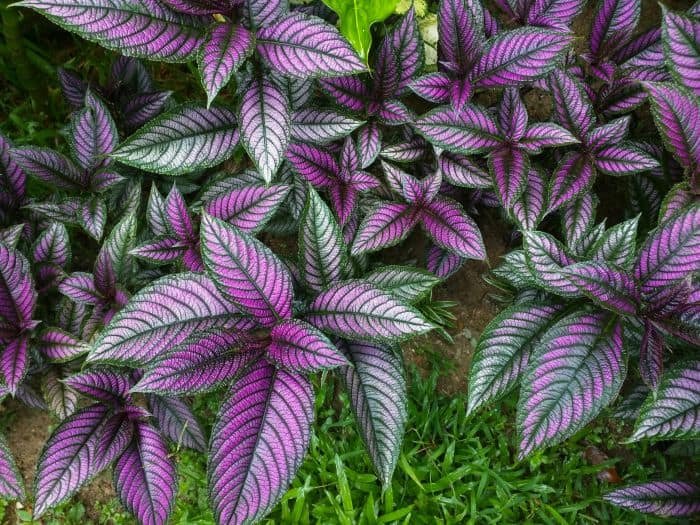 Persian shield's vibrant foliage is different than anything else you will see in Florida. The iridescent purple leaves will look amazing in a shaded area of your backyard. Each leaf can reach 4 to 7 inches long and 3 inches wide. The plant grows 3-4 feet tall and 2-3 feet across.
Wax Begonias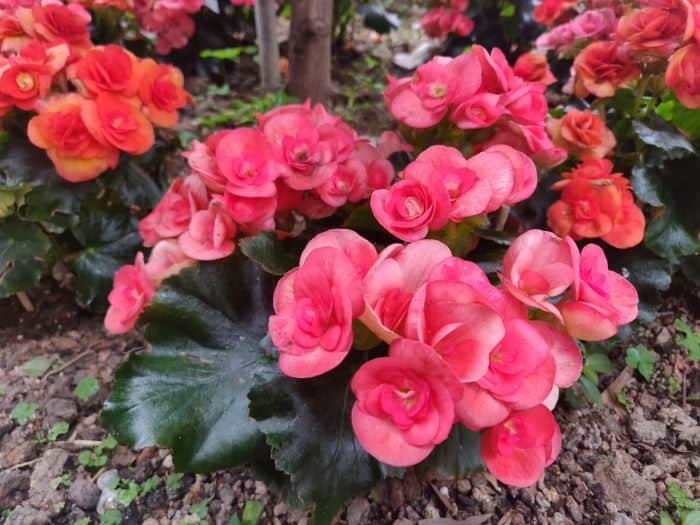 Begonias are flowering plants in bright pink and yellow colors. Suppose you have an area under a canopy of trees the amount of light will be evenly distributed. If you place your begonias in a completely sunny spot, there is a good chance the flowers will burn up and die. They will need constantly moist soil, so watering is a must!
Wrap-Up
All these plants will look great in a shaded spot in your Florida backyard. Each plant can and add color and depth to your shady areas looking new and vibrant for all seasons. Now that you know what plants may work in your shaded areas head to your local nursery to make it happen!