You have a loved one that is a gardener and Christmas is coming. Let us show you some great Christmas gift ideas for gardener loved one.
Gardening is a great hobby to get outdoors and get your hands dirty. It is a way to escape from the stress associated with the hustle and bustle of the rest of the world.
Gardening is also a labor of love. Gardeners enjoy growing beautiful flowers that bloom spectacular colors or being able to harvest their own fruits and vegetables.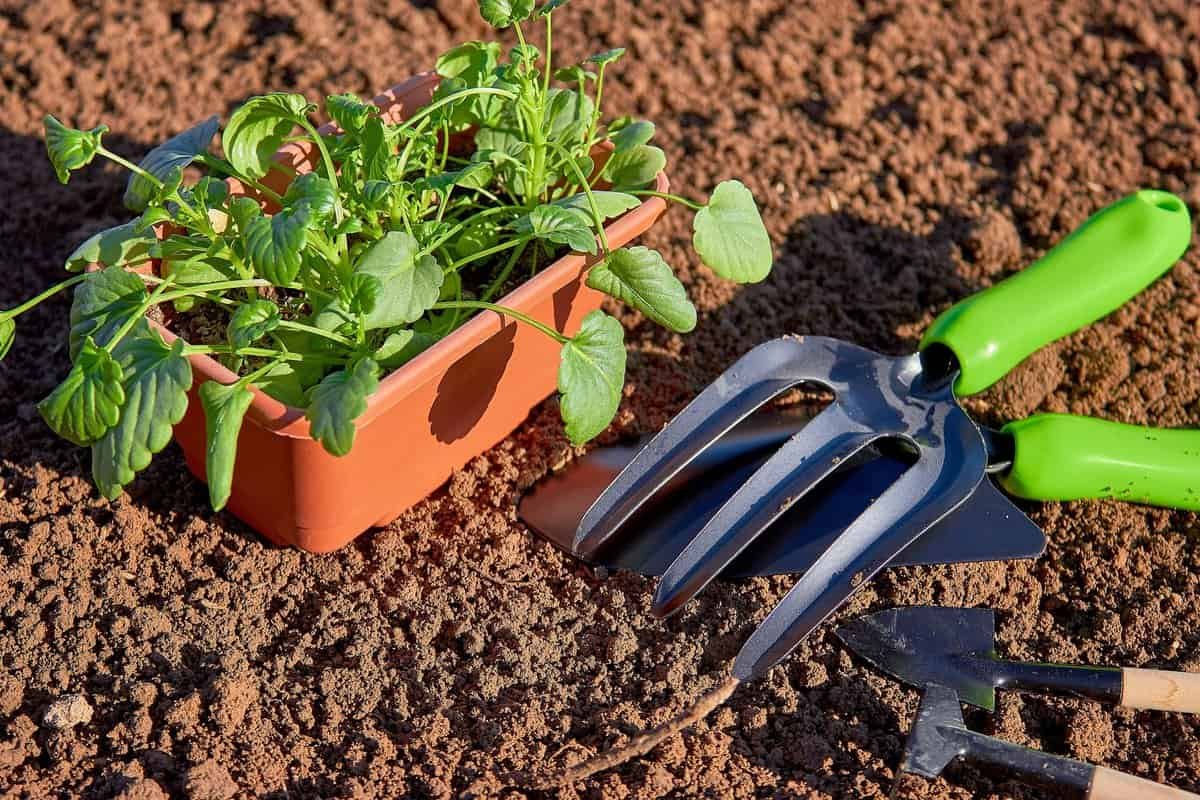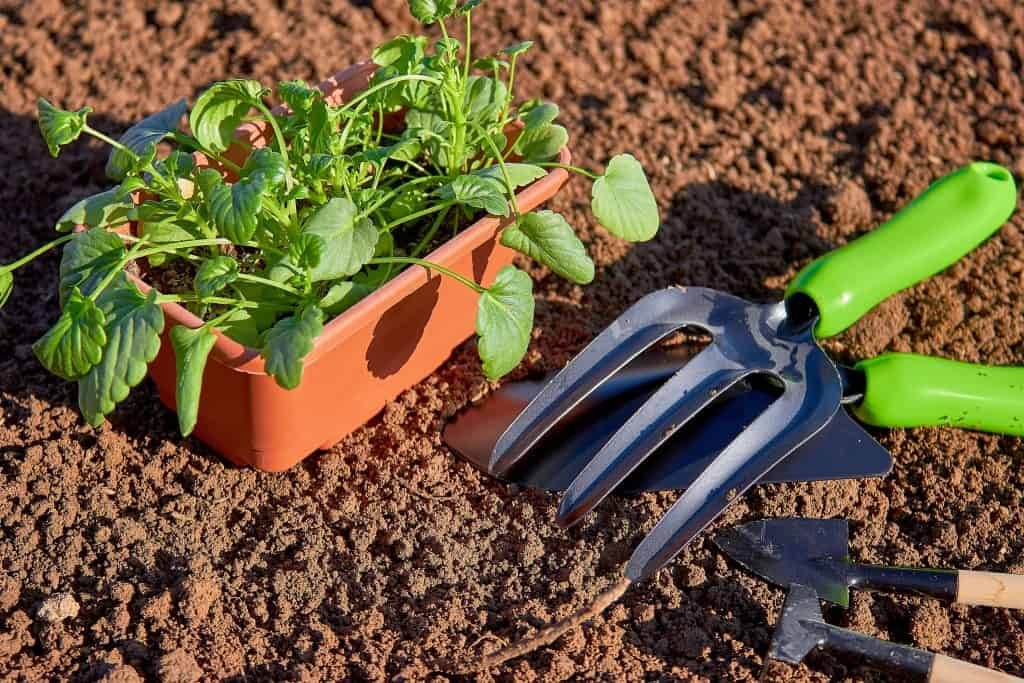 Attempting to find the perfect gift for a gardener can be extremely challenging, and that is why this article has been created.
Who knows, these gift ideas could be the perfect gift to win a place in the heart of your gardener loved one. Hopefully, these gardening items and gifts for gardeners will get your creative juices flowing. Let us begin!
When the weather turns cold, keep a gardener happy by helping them grow their vegetables indoors with this gift.
This Indoor hydroponic garden comes with a few gourmet herb seeds such as Dill, Thyme, Thai Basil, Mint, Curly Parsley and Genovese Basil to name a few.
This gift is perfect for gardeners as it also come with a 3 ounce bottle of AeroGarden's patented all natural plant nutrient. You are able to grow up to 6 plants at a single time, with each plant growing as large as 12 inches.
With this gardener gift, you don't have to worry about any soil and that means there is no mess to clean up. Not only that, it is seamless to use thanks to its control panel that lets you know when you need to add water and plant food.
The system is able to automatically control the lights for the hydroponic growing system. The systems comes with high performance 20 watt LED lights to provide high efficiency growth for your herb garden.
This ensures that your indoor plants are able to maximize photosynthesis, which then results in a rapid but natural growth and abundant harvest. With this in home garden system, you are able to grow fresh veggies and herbs all year round.
This Garden Hod, Harvest Basket is a true gardeners basket as it is perfect for garden gathering, decorative storage and for any other chores you can throw at it. It measures 19 inches long, 11 inches wide and 11 inches tall.
This gardeners basket has been designed after a traditional clam hod used by New England clammers. The original hods were first used by the French and the British to carry just about anything they could fit in it.
It is the epitome of functionality, and where other hods tend to fall short is with the design. This gardeners basket does not fail in that regard as it is stylish as well as functional.
It can be used to harvest and wash fruits, vegetables, plants and about a dozen of other use cases. This Hod has been created using 0.75 inch thick opine sides, food grade PVC coated wire body and a steam bent handle for structural rigidity.
The Blue Q Women's Funny Ankle Sock is the perfect gardener gifts for her. It has a design that helps to combine the love of gardening and all things plants with the quirky personality of that special gardener in your life.
With this pair of socks, you really do not have to worry about getting the wrong thing for the gardening aficionado in your life.
Blue Q Socks are made of a premium cotton nylon blend for comfort and help one to both actively and passively express how you truly feel inside.
They make a great novelty gift, present, or wear yourself to show others how you feel. Comes with a single Helicase Brand sock Ring to help you keep your new favorite pair of socks from getting separated and lost in the wash.
This garden tool sets from Fiskars is the ideal gift idea gardener. It has been designed to handle a variety of tasks such as digging, aerating, planting, weeding, loosening soil and much more. This garden tool sets comes with a transplanter, a cultivator and a trowel.
The handles have been ergonomically designed to help reduce wrist and hand fatigue when you are weeding. The cast aluminum head has been made to be rust resistant, whilst being able to cut through tough turf. You also get a full lifetime warranty for product.
Every one of these features make it the perfect set of gifts for garden lovers. You really cannot go wrong with this as it show that you not only care about them but that you want their gardening experience to be as seamless and enjoyable as possible.
This is the perfect Christmas gift tool set to give any gardener. Each tool features a sturdy, yet comfortable handle for ease of use, and durable construction that will last for years. The full time warranty highlights the trust that Fiskars places in its product, assuring you of its quality.
If you have a gardener in your life that is older or less mobile than they used to be then this garden cart may be a great gift to help them get back to gardening more.
Weeding flower beds or harvesting low growing fruit and vegetables can be hard on the lower back with all the necessary bending which this cart alleviates. The 300 pound capacity seat can be raised or lowered as needed as well as swivel 360 degrees.
Its metal construction and powder coated finish should withstand the outdoor elements for a long time while the all rubber wheels can handle many different terrains. I know many gardeners that would love this cart this Christmas, including myself!
This canvas gardening apron is a great gift as it can ensure that the avid gardener in your life has everything they need with them when they head out.
It has been designed with professional craftsmanship and quality in order to provide you with complete protection from stains, sticky substances and soil year after year.
There are numerous fantastic features in this apron. You get many different size pockets for all your gardening tools as well as being adjustable.
This gardening apron has been made using a one size fits all design which accommodates individuals that wear sizes M to XL. 
This soil tester is perhaps the best gift for gardeners, as it is extremely functional. You get a flower care monitor that is able to seamlessly monitor moisture of your plants. This gardener gift enables you to better grow your flowers and plants.
A sensor with long probe section help to quickly detect the water content of the soil and can know precisely if the plant should be watered. The color coded reading system makes it very easy to read.
The Plant Monitor can be used indoor or outdoor in a variety of gardens, small or large making it a perfect gift for your gardener loved ones.
This is one of the best gardening gifts for men or women, as it has been manufactured from 100% natural premium goat grain. This ensures that the gardener in your life never has to worry about punctures thanks to its puncture resistance ensuring that your hands are kept safe and blood free.
The extended split suede cuff stops cuts or scratches from happening on your lower arms, letting you seamlessly deadhead your roses without worrying about having a painful experience. Pliable and flexible enough to maintain dexterity for fine motor tasks.
These gardening gifts have a buttery soft texture due to lanolin which acts to moisturize hands keeping them supple. These gloves are perfect for people with sensitive skin. The ergonomically designed thumbs make it easier to grip garden tools which is great for people with arthritis.
This versatile Sperry women's Saltwater Duck Boots is one of the best gifts for the gardener in your life. It does not matter if the terrain is rugged, rainy or cold, these duck boots can handle just about anything you throw at it.
They have been created with adaptable, all-weather comfort, so there's no need to pack a bunch of different shoes just in case you run into inclement conditions. These waterproof, durable boots are built with materials and features designed specifically for comfort, convenience and long life.
The micro-fleece lining provides cozy warmth, while the rubber sole with our signature Wave-Siping ensures traction on both wet and dry surfaces. They also come in several different color choices!
This gardener gift from Burgon & Ball is built on the brand's 280 years in business. The brand is widely respected among serious farmers and gardeners, so you can be sure that you aren't getting some novelty product for that avid gardener in your life.
This is the perfect gardener gift as it enables you to make your own seedling pots right from recycled newspaper. This is one of the best gifts for gardeners as it enables you to have an almost limitless supply of sturdy yet biodegradable pots for your young plants, seedlings and seeds.
Conclusion
As you can see from the list of Christmas gift ideas for gardeners above, there are quite a plethora of gifts to select from.
You can either choose to go functional and get something that the special gardener in your life might use on a daily basis, or choose to go the quirky route, selecting something that not only highlights their personality but also their passion for gardening.
Either way, you really cannot go wrong when you select a Christmas gift from this list. The great thing about this list is that you have quite a wide range of tools and items to select from, ensuring that you can get more than one gift if you so desire.
Whatever decision you make, it is important that you take into account the design of the gift, the special features that set it apart, as well as doing your research to ensure that your gift does not end up collecting dust all year round after Christmas is over.