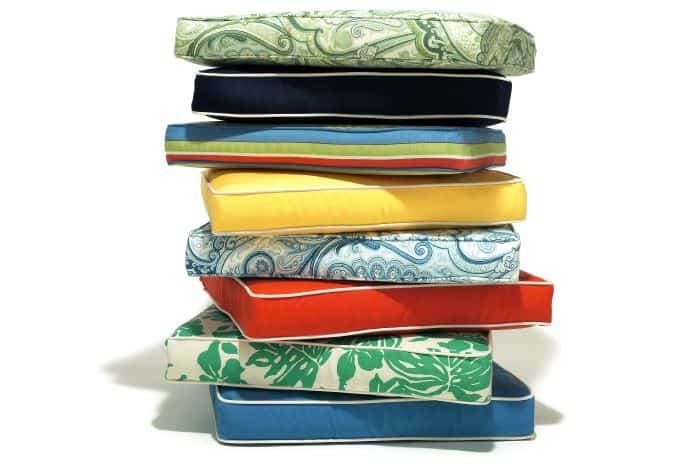 Deciding on the fabric to use around your house can be challenging. You want a material that suits each living area around your home. When it comes to the living room, you want a cozy fabric.
If you have kids, you want a material that does not stain easily and can be easily cleaned. If you want a fabric that suits the outdoors, such as the backyard, you will need to choose something that will stay bright and clean through all types of weather. We're going to compare Crypton vs Sunbrella to help you choose the right one depending on your needs and wants.
Crypton vs Sunbrella: Which One Is Better?
The answer is Sunbrella. Sunbrella wins because of its massive reputation among thousands of clients. Its qualities have made it the best in the market. Both Sunbrella and Crypton have different advantages and disadvantages. First, both are known to be performance fabrics meaning they are better than upholstery fabric. You can use Sunbrella for bleach, and Crypton is better for everyday use, which means it doesn't wear fast.
Over the years, both Crypton and Sunbrella have improved on their comfortability. At first, Sunbrella used to be the leading performance fabric for the outdoors, but Crypton introduced Crypton outdoors, which is also used for the same. If you are trying to decide between the two, it is essential to consider what you want.
Which Properties To Look for In Outdoor Furniture?
If you are looking for outdoor furniture, it is essential to look for the following characteristics in terms of material and fabric;
Comfort
UV resistant
Stain-resistant
Appearance and style
Eco-friendliness
Mildew, chemical, and insect resistant
Durability
Water-resistant
Fade-resistant
Easy maintenance and cleaning
What Is Crypton?
Crypton was invented while searching for a stain, moisture, and bacteria-resistant fabric while maintaining a pleasant feel. At first, Crypton was primarily used in the hospitality business and industrial applications. However, today, Crypton is used in fabrics meant for your home.
Depending on the use of the fabric, Crypton is designed to suit a specific purpose. In all cases, the Crypton materials are treated to have great performance qualities.
The fabrics are immersed into a solution during this treatment that gives Crypton its stain and odor-resistant properties. Liquids such as water cannot sink in Crypton because they bead on the surface.
Even though other performance fabrics are moisture-resistant, Crypton proves unique by also being vapor-permeable. This means that it is also breathable, making it very comfy.
You might think that this is a marketing scheme, but numerous tests have been made to back up that the fabric is vapor-permeable.
Crypton has been awarded the GREENGUARD Gold Certification meaning that there are minimal chemical emissions. Do not be worried that this fabric is treated instead of being made from stain-resistant and durable fabrics.
What is Sunbrella?
Sunbrella was first created when trying to make fabric for awnings that were better than traditional cotton. Sunbrella did so well that it used it for many other applications, including interiors and exteriors upholstery fabrics.
Sunbrella fabrics also have great qualities. They are resistant to mold, mildew, and chemicals. Additionally, these fabrics do not fade badly from the sun, making them an excellent choice if you want fabric for poolside furniture. Sunbrella fabrics are also perfect for marine use.
Many people associate the Sunbrella brand with outdoor fabrics because of its origin. However, it can also be used inside your house from drapes, sofas, and many more. It makes interior fabrics beautiful as well as highly functional. This means that you can get a performance fabric that matches effortlessly with the rest of your décor.
Why Use Sunbrella On Your Backyard
Sunbrella is considered one of the best outdoor fabrics by most. But why? The following are reasons why this fabric is such a big deal;
Fade-Resistant
Sunbrella fabric is dyed; hence does not fade. You can use Sunbrella cushions and umbrellas under the sun without having to worry about fading. Unlike many fabrics, Sunbrella has dye colored in each fiber with a UV-stable pigment. This means that any color that pops will remain the same for a long time
Blocks UV Rays
Not only is Sunbrella fade-resistant, but it also blocks 98% of dangerous UV rays. However, it would be best to keep in mind that darker fabrics are better at blocking UV rays than light fabrics. Sunbrella has also earned its reputation by earning a seal of recommendation from the Skin Cancer Foundation making the Sunbrella umbrellas the best options.
Mold Resistant.
Sunbrella fabrics are great mold and mildew resistant. Other fabrics are even waterproof. If you live in a damp environment or if you experience a morning with dew, Sunbrella outdoor furniture is the best for you.
Effortless To Clean.
Sunbrella maintenance is very easy. You can brush off loose dirt with a water and soap solution, rinse it afterward, and let it air dry. If you need to clean it deeply, you can even use bleach, and it won't affect the fabric. Bleach won't even cause your fabric to fade even a little bit.
Comes With A 5-Year Warranty.
Sunbrella believes in its products and guarantees everyone a five-year warranty. They believe in its quality and durability. They also ensure that these fabrics maintain their color and strength.
Easily Available
It is widely available and comes in a wide range of patterns, colors, and looks. Sunbrella can be used in other fabrics such as pillow fabric, chair cushions, and umbrella canopy fabric. Furthermore, it has so many fabrics, including strapping, Sunbrella marine fabric, commercial fabrics, and Elbertex fabrics.
Known As The Best Outdoor Fabric.
People have sworn by Sunbrella that it is the best outdoor cushion. It maintains its quality even when exposed to sun, rain, wind, and salt spray. Most companies that offer Sunbrella say that it is best for high-end patio furniture.
Cons Of Sunbrella
Sunbrella might be the most popular material in the market for the best outdoor furniture, but it still has drawbacks.
It's a bit expensive-Quality comes at a high cost. Sunbrella is the most pricy performance fabric in the market.
It's not soft and comfortable for the skin; Sunbrella transmits static electricity, which produces shock towards bare skin, especially on hot summer days. It is considered to be very scratchy.
It's not great stain-resistant compared to other performance fabrics.
Why Use Crypton Outdoor?
Most people do not purchase quality furnishings because of having kids or even dogs that will ruin them. However, with Crypton fabrics, you do not have to worry about being clumsy with your morning cup of coffee.
Crypton is stain-resistant and easily maintainable. You do not have to buy cheap furniture that needs to be replaced now and then. Invest in Crypton, which is high-quality interior décor that will save you money in the long run. Even though Crypton has such a remarkable reputation for interior décor, it can also be used outdoors. Here's why;
UV Resistant
Crypton has UV-resistant fabric, which makes it suitable for outdoor use. This helps it resist fading for more than 1000 hours.
Moisture Resistant
The technology used to create Crypton fabrics allows it to survive elements such as rain. It has moisture barriers that will enable one to wipe off the water without seeping in the inside. The fabrics dry up fast without leaving a soggy feel. Crypton fabrics are also vapor-permeable, which makes them comfortable.
Protects Against Bacteria And Microbes
Crypton outdoor protects against bacteria and microbes by preventing mildew and mold growth using silver Ion technology. They control the growth of bacteria such as E.coli, MRSA, and Staphylococcus aureus. It also prevents the growth of molds such as Aspergillus Niger.
Easily Cleanable
Crypton Outdoor is excellent for protecting against odors, stains, moisture, and mildew, which makes cleaning easy. A dry cloth can quickly dry off any spilled liquid on Crypton outdoor fabric. If you want to remove stubborn stains, mild soap and water mixture will do the trick.
Does Not Contain Formaldehyde Or VCOS
Crypton Outdoor has been verified as an ultra-low and no VOCs (Volatile Organic Compounds) fabric. VOCs affect indoor air quality. Additionally, formaldehyde is not added to Crypton outdoors.
The Cons Of Crypton Outdoor
Even though Crypton outdoor has many good qualities, it does not lack flaws. Here are some cons of using Crypton Outdoor;
Not Bleach Cleanable
Only certain fiber types of Crypton are bleach cleanable. However, most fall under the category of non-bleach cleanable.
Wrapping Up
So there you have it; a comprehensive Crypton vs sunbrella comparison. If you want a quality performance fabric that can be used in various products in your backyard, go for Sunbrella. However, if you want an entirely stain-resistant fabric, you can go for Crypton.
Sunbrella and Crypton have been proven to be great quality fabrics that are both mold and mildew resistant. Whichever choice you make, know that you won't compromise on quality. Be sure to check out other articles where we compare Sunbrella to other brands like, Outdura and Bella-Dura, to see what works best for you!