With the unexpectedly changing climate of Ohio, it can be difficult to figure out what types of plants will grow best. On those hot, humid summer days, you might not have a problem growing your favorite plants. Other times, overcast and changing temperatures might make it hard to grow the plants in your backyard. So, what plants grow well in the shade in Ohio?
If you are looking for plants that grow well in the shade in Ohio, try Old Fashioned Bleeding Hearts, Hellebore, Ajugas or even Hostas. Read on more information on each plants below.
Continue reading to learn about the best plants that will grow well in the shade in Ohio. Whether you are looking for plants full of flowering buds or simple, leafy bushes, there are plenty of options out there that will suit your preferences. As long as you know how to take care of the specific plants in your garden, keeping them nurtured in the shade should not be a problem.
Best Plants To Grow In Shade In Ohio
Below are some popular options to look at when considering which plants to get for growing in the Ohio shade. It is great to find types of plants that will emphasize certain parts of your yard and enhance the overall look, all while being low-maintenance.
Hostas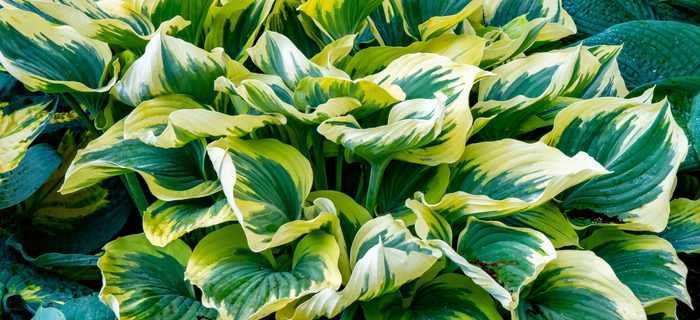 Hostas are some of the most unique plants suited for the shade because of their variety. Among the hosta family are different shades of green, blue, white, and gold leaves that sprawl out and cover a sufficient space. These large-leafed plants may occasionally grow flowers, but the leaves alone are a sight for sore eyes.
You can choose from hosta plants that resemble a small bush or go with wider hostas that can spread up to six feet long. In any case, hostas thrive in the shade and are very low maintenance.
As long as they get regular water, all you need to do in addition is make sure you pluck up any weeds that might prevent the hostas from growing to their potential.
Dicentra Spectabilis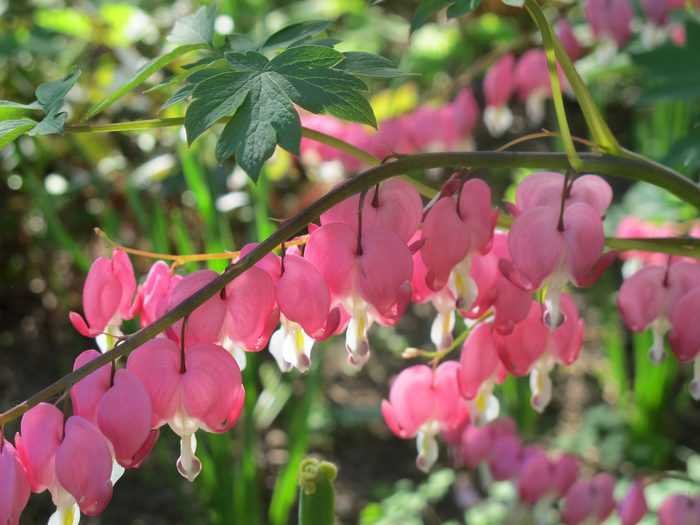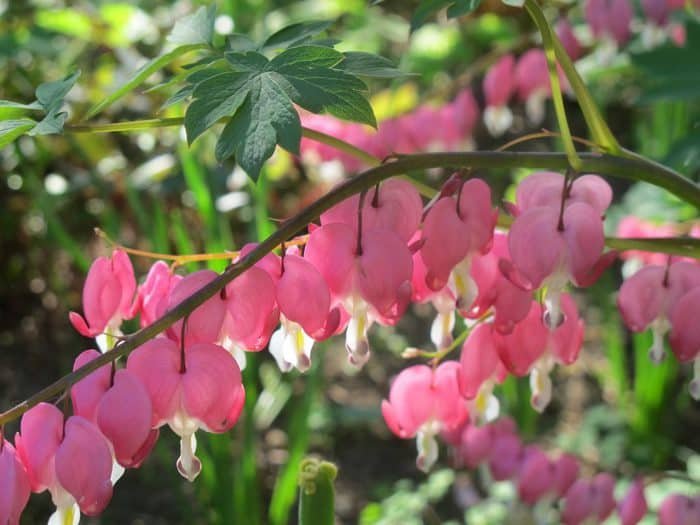 Also known as the Old Fashioned Bleeding Heart, this plant has some of the most beautiful flowers you will find. It is also great for growing in the shade. The Bleeding Heart plant is a great choice if you are looking to enhance the height of your garden.
These plants can grow up to four feet tall, and as the stems grow their flowers, they arch over and create a lovely, welcoming atmosphere for your garden.
While Bleeding Hearts can tolerate excess sunlight, they will be equally healthy in a shady climate. As long as the soil stays dry enough, you should not have any trouble nurturing your bleeding heart plants to full health.
Lungwort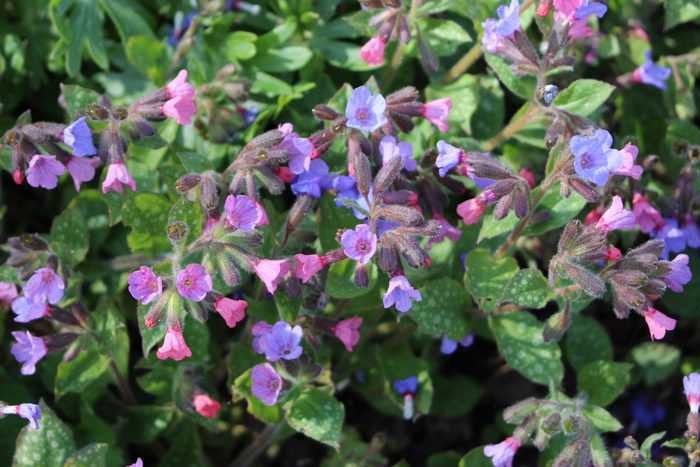 The Lungwort plant is a highly aesthetic choice to spruce up your garden. With stems that grow no longer than a foot, these plants are great for providing accents along your:
Flowerbed
Walkway
Anything else you might want to try out
The white-spotted leaves are unique enough, but when the blue, pink, and white flowers bud in the spring, your Lungwort can be the most pleasing plant in your garden.
Ajuga Reptans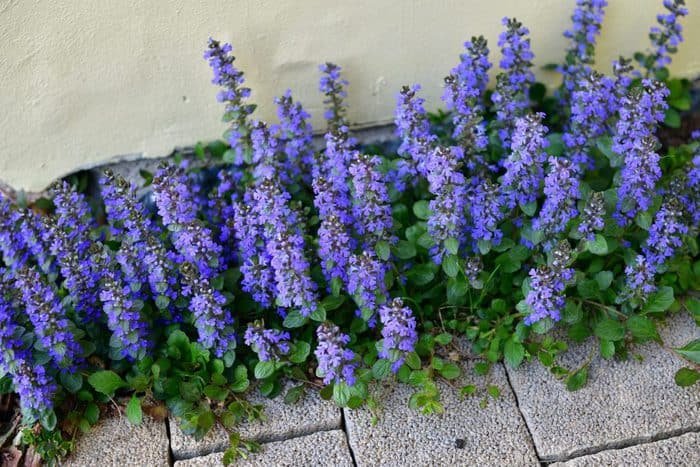 The Ajuga plant is another low-ground, heavy-foliage option for your garden. The Ajuga is one of the most versatile plants you can find. It can thrive in both constant sunlight or shade, making it an exceptional choice for your shady Ohio garden.
It grows best in well-drained soil, so it can take advantage of sunlight when the opportunity presents itself.
The Ajuga is one of the most popular plants for a shady garden. Its greenish-yellow leaves are attractive enough to make it stand out, and it can even grow a variety of colored flowers in the spring. 
One thing you will need to make sure of is that you maintain your Ajuga plants. In perfect conditions, they will grow and spread quickly, so you need to make sure they do not get out of hand.
Yellow Corydalis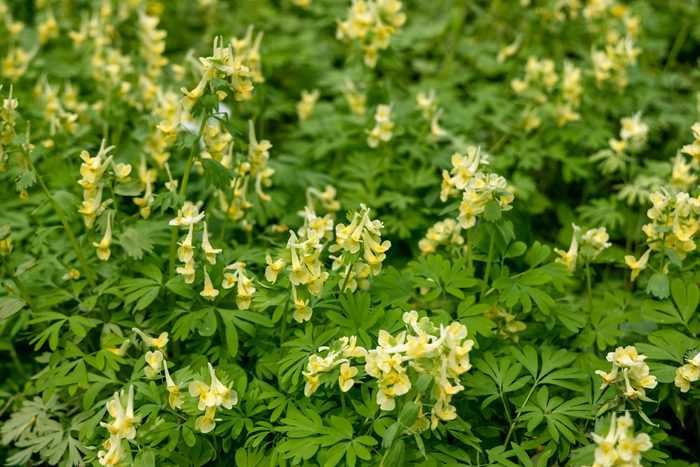 For a brighter effect on your yard, you might choose to go with the Yellow Corydalis. This plant produces some of the most eye-catching, vibrant yellow flowers that are sure to make a statement.
These flowers stay in full bloom through several seasons, providing a beautiful glow from the beginning of the spring until the first frost.
Aside from the Yellow Corydalis's color, it is not too showy. It can grow up to one foot tall and makes for a great lower-level garden aesthetic. It will grow very easily and healthily, even in full shade. The dark green, matte-looking leaves are the perfect accent to the stand-out yellow of the flowers.
Hellebore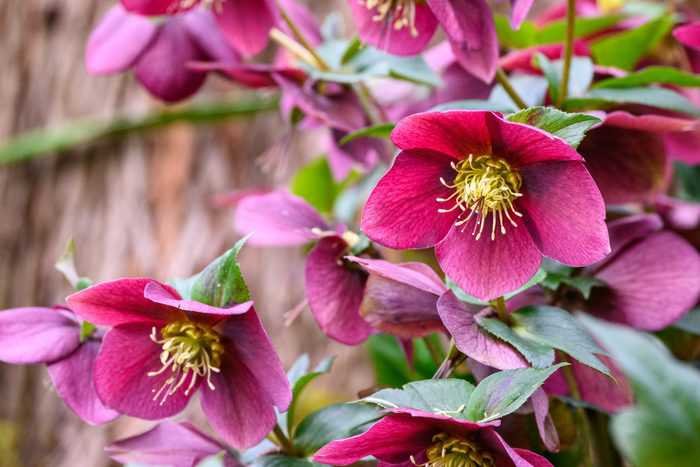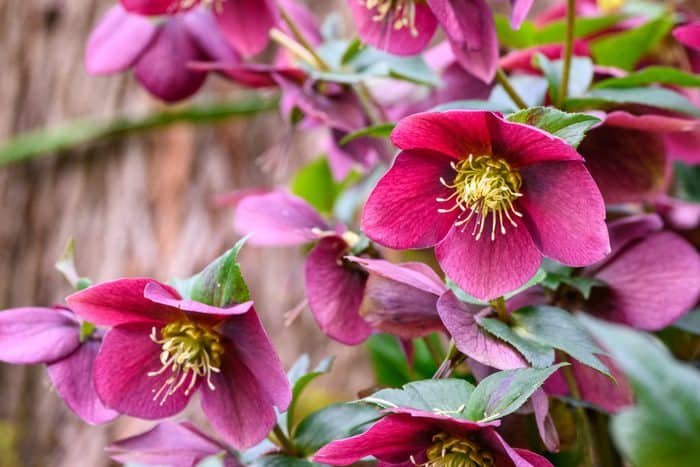 Also known as the Christmas Rose, the Hellebore plant has some of the biggest, beautiful flowers you can imagine. The white petals are perfect for giving your garden a sophisticated look, and you might be lucky to find more colors sprouting from the stems.
Nonetheless, this shade-loving plant tends to stay under 12 inches, making it another great choice for lining a flowerbed, walkway, etc.
Japanese Forest grass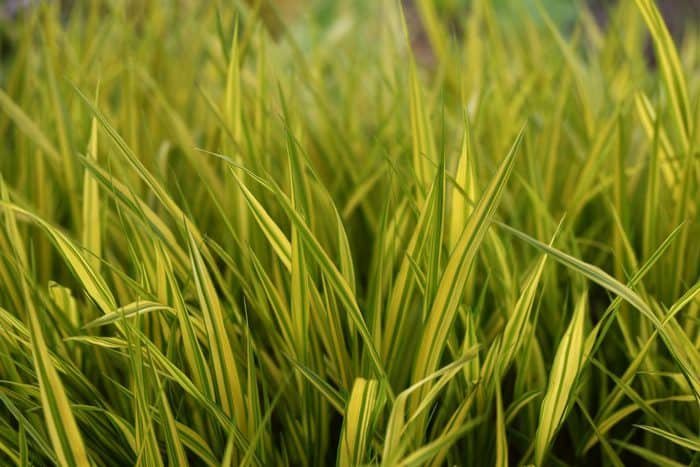 Japanese Forest grass is perfect for a shady garden. Aside from its ability to thrive without sunlight, this plant is exotic, flowing, and, altogether, absolutely gorgeous. You cannot go wrong with Japanese Forest grass.
Japanese Forest grass is another groundcover plant, but its stretching foliage can cover large areas of your garden, creating a miniature, flourishing forest. This plant is sure to catch one's eye with its 
White
Gold
Yellow accents complementing the foliage
It is also low-maintenance and independent, making it a stress-free choice for your shady garden.
Takeaway
The plants listed above are just a few of the countless options to grow in the shade of Ohio. Though they are among the most popular and appealing, there are plenty of other options out there if these choices do not work for you.
In any case, you should not fear that growing plants in your garden under the shade of the Ohio climate will be any trouble. Now that you know what to look for, you can consider all of the beautiful options to add to your yard.