When it comes to teak wood, you typically don't have to stain or seal it, if you don't care that it turns gray, because it produces natural oils that keep it in good condition.
However, sealing your teak will prolong its peak condition and keep it's brown color and prevent small cracking if your furniture is left in full sun. So, if you're in the market for the best teak sealers, you've come to the right place.
The best teak sealers in the market are Star Brite Teak Sealer, Golden Care Teak Protector, TotalBoat Danish Teak Sealer, and Semco Natural Teak Sealer. There are several great options to choose from, but the best choice for you depends on the style and condition of your teak wood.
Keeping your teak in great condition will do wonders for the aesthetic of your home or wherever you keep your teak wood. Always clean your teak outdoor furniture thoroughly before applying any of the recommended sealers.
You have an idea of what teak sealers to look for to keep your wood in great condition, now let's get into more detail. In this article, you'll see what separates these sealers from the competition, as well as a few extra tips.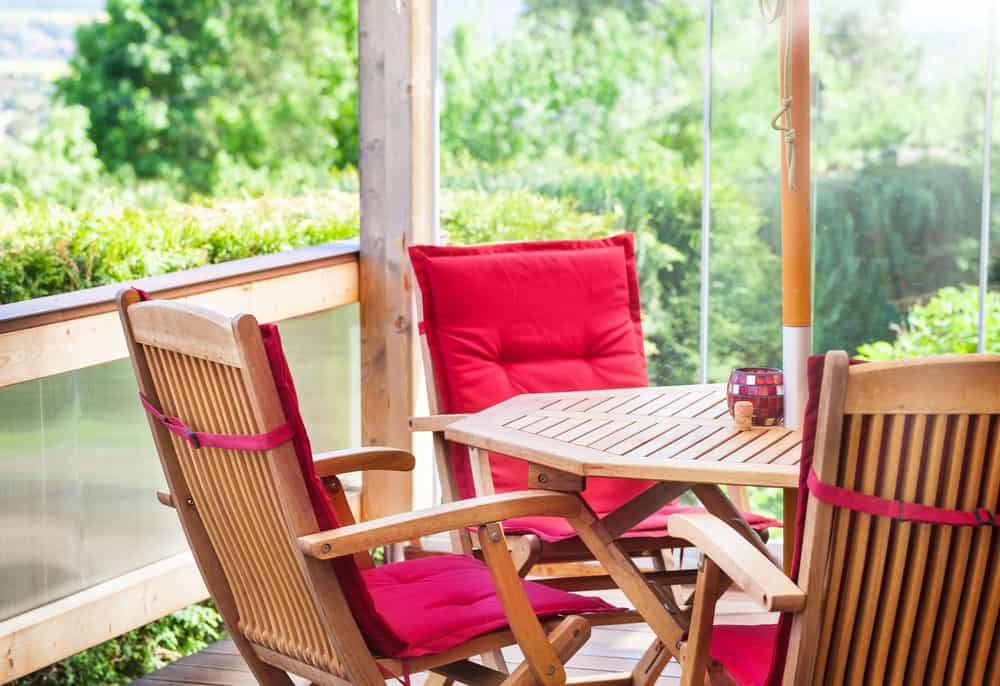 What Teak Sealer is the Best?
To choose the best teak sealer for you, first, consider the conditions and placement of your wood. Does your teak spend a lot of time outdoors under tough weather conditions or is it located under a patio roof?
Some teak sealers prioritize durability under harsh conditions rather than purely aesthetic. If you are in the market for a teak sealer, odds are you keep your wood out in the sun.
A good teak sealer will help protect your wood from harmful sunlight, rain, and stains. You can prolong the durability and look of your teak and prevent the wood from turning grey.
Aside from sealing your teak, covering it with a protective cover is also recommended. Make sure your cover is rated for outdoor furniture.
So, now that you have analyzed your specific situation, it is time to start looking for the best teak sealer for you. There are several teak sealers to choose from, but you are here to find the best option for you.
A few of the best teak sealers were mentioned earlier, but now it is time to go into detail about why they are the best options for your teak furniture.
This teak sealer is great for teak on boats so you know your teak furniture will be protected even if you live near the beach.
Star Brite produces its sealer to resist water, salt, and sun. Water does not ruin or stain the wood, it only creates little pellets of water that can be easily wiped away with a paper towel. This allows the wood to keep its color and prevents it from turning grey or losing its shine.
Aside from being resistant to harmful factors, there is a lot to like about the Star Brite teak sealer. Star Brite does not just stop with being protective, it will leave your teak look refurbished and brand new. Let's take a look at some of the features that make this the top-rated teak sealer on the market.
Great performance throughout every season
Resistant to water, salt, and harmful sun rays
Three color choices to choose from (Light, Clear, and Classic)
Gel formula. No dripping.
UV Inhibitors prevent fading
As you can see, Star Brite teak sealer works in more ways than one. Most people looking to seal their teak has it located in full sun, so if that's you, Star Brite is the best choice. After you apply the sealer to your teak, make sure to leave it in the sun to dry off.
Sale
STAR BRITE Teak Sealer - No Drip, No Splash...
LONG-LASTING PROTECTION - Outperforms any teak oil or sealer, even under harsh tropical sun and salt conditions; a reliable choice for all your fine woods
NO-DRIP, NO-SPLASH FORMULA - Enjoy an easy and clean application process with our no-drip, no-splash gel formula; no messy spills or drips
ONE-COAT COVERAGE - Forget multiple applications; one coat of our STAR BRITE Teak Sealer achieves the desired color and wood grain patina
Many turn to Golden Care to rejuvenate their older furniture. Applying this teak seal will have your 10+ year-old furniture looking brand new.
Aside from its aesthetic, Golden Care helps prevent mold and stains and is an excellent choice for your outdoor teak. It is effective and the coating gives your teak a honey brown color that will make it pop.
Golden Care is a versatile product that is usable for both indoor and outdoor teak, making it one of the best teak sealers on the market. Aside from its versatility and look, it offers several features that make it one of the more reliable teak sealers on the market. Let's take a look at some of its other features.
Blends well with the original color of your teak wood
UV Protection
Eco-friendly and non-flammable
Protects wood from mold and exterior elements
Water-based formula
Golden Care is effective and easy to apply. You will have to be careful when applying it because it is a water-based formula and you do not want to over apply onto your teak.
It will leave your teak smooth and rejuvenated. Once you see the effect it has on your teak, you will want to apply it everywhere. Use every drop of it carefully.
Golden Care Teak Protector
1 Liter Bottle
Water-based formula maintains the original color of teak
Lasts up to 4 times longer than teak oil
For sailors, this is the choice for you. It is wise for people who have teak on their boats to stick with marine-based products like the TotalBoat Danish sealer.
No product will tackle the harsh elements of the water like this. Aside from being great for boats and marine life, this teak sealer also works for all your indoor and home needs as well.
As versatile as this product is, let's focus on what TotalBoat can do to protect your boat and what areas you can use the teak seal on. The marine-grade seal will help protect areas such as
Trim
Cockpit
Handrails
Boat decks
Swim platform
The TotalBoat truly does take care of the total boat. This seal protects the color and shine of your teak and protects your wood from elements such as water, sun rays, salt, dirt, and humidity.
You will not have to worry about your teak turning grey and you will save a lot of money on repairs in the long run.
TotalBoat Danish Teak Sealer - Marine Grade Wood...
MARINE-GRADE TEAK SEALER beautifies wood & repels water without making surfaces slippery; use this natural danish oil finish instead of teak oil to protect the teak on boat decks, trim, cockpit, swim...
VERSATILE TEAK SEALER FOR OUTDOOR FURNITURE: Also ideal for preventing graying and fading on indoor and outdoor teak furniture, including teak patio sets, chairs, tables, benches, bar carts, shower...
WOOD GOES FROM WEATHERED TO WONDERFUL IN SECONDS: Keeps teak wood a natural golden color and from turning gray; oil also brings out the beauty of wood grain on tropical and oily hardwoods such as...
A great option for your home furniture and your boat. This seal gives your wood a golden look while allowing it to retain its original coating.
It rejuvenates old-looking furniture and brings life and color into any room it is applied in. Perhaps the best thing about the Semco Natural sealer is the longevity of its protection.
The Semco sealer offers many of the same features as some of the previous sealers, but it has a few features that make it unique from the competition.
Aside from being easy to apply, Semco focuses on making the application process simple. There is a lot to like about the aesthetic of Semco sealer, but it does more than just look pretty.
Enhances the grain pattern
Deep cleaning when applying is not necessary
No-sweat application
Gives the surface a golden look while still preserving the original color
The Semco Natural sealer is easy to use and effective. You can use it at home, on your boat, and on your furniture. Its versatility and durability make it one of the go-to teak sealers on the market.
Its only con is that it has a strong smell when applying. Make sure to apply it in a well-ventilated outdoor space to avoid inhaling harmful fumes.
Conclusion
You can't go wrong with any of the teak sealers that we've mentioned in this post. Finding the best choice for your teak requires an understanding of two conditions.
Conditions that your teak deals with daily and it's current condition. If you are looking for a teak sealer for your boat, consider using a marine-grade seal for optimal protection.
The Star Brite Teak Sealer, Golden Care Teak Protector, TotalBoat Danish Teak Sealer, and Semco Natural Teak Sealer are currently some of the top-rated sealers on the market.
There are several other options to consider, but these are proven to clean, protect, and rejuvenate your teak wood.
We also showcase how to clean sunbrella fabric for your backyard teak furniture!