Designing the landscape of your back or front yard isn't an easy task. Luckily, there's landscape design software that can make the entire process easier. Whether you're plotting out a small garden or doing a complete renovation, using design software can help you plan out the perfect landscape.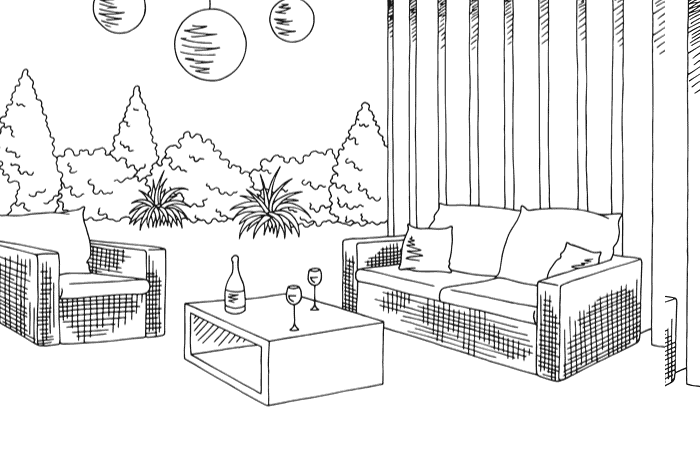 The following article is a review of three of the best free design software programs on the market. It includes the advantages and disadvantages of each one, as well as a brief description of how each one works.
SketchUp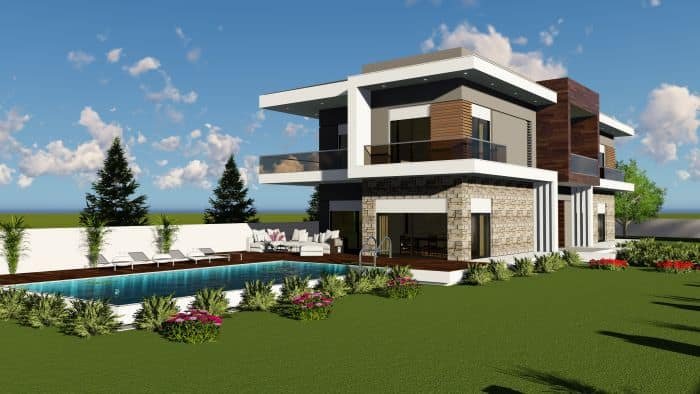 SketchUp is the most highly rated landscape design software on this list. It's able to provide a real time three-dimensional visual of how your yard will look once it's fully renovated. You can select from thousands of pre-built models or build a custom one.
How Does It Work?
You can download SketchUp onto any laptop or computer model. Once you have the software installed, you can start creating your ideal landscape by selecting or building a 3D model.
If you're building a small garden, then it's recommended that you use a pre-built model. But if you're going for a full renovation, then it's recommended that you build your model. Creating a custom 3D model is super easy with SketchUp. The software provides all of the tools you need to draw and move basic geometric shapes.
Once you have your model, you can start designing your landscape renovation. When you've finished, you can save it to your computer files or to your camera roll for easy reference.
Pros of SketchUp
The 3D modeling software is a huge advantage for creating accurate landscape designs quickly. The other main pros of SketchUp include:
Video tutorials you can watch for help
Access to thousands of 3D models and landscaping elements
If you're having trouble figuring out the software, SketchUp has hundreds of free video tutorials you can watch. The tutorials include everything from a beginner's guide to building 3D models to searching for the right materials you want.
But if you would rather create a design from a pre-built template, SketchUp has plenty for you to choose from. The software includes everything from simple garden templates to full-scale yards, so you can easily find a template that works for you. The software also lets you access a diverse selection of landscaping elements, from flowers to patio furniture.
Cons of SketchUp
Even though SketchUp is the most highly rated software on this list, it also has some disadvantages to be aware of. The main cons of SketchUp include:
You can only get it on your laptop or computer
It does require some basic 3D building skills
There isn't a version of SketchUp that's available to download on phones. This can make it a little difficult to accurately build a 3D representation of your yard or garden, since you won't be able to take your computer with you. You could take your laptop, but that might be difficult to carry around.
Even though the software does offer easy to understand tutorials, it doesn't fully teach you how to 3D model. Having some basic 3D building knowledge will make using the software much easier but going in cold can create some issues.
iScape
The iScape design software is a highly rated landscape design app that you can download on your iPhone. It features an immersive alternate reality experience that allows you to accurately visualize what your yard will look like once it's finished. The app can be used easily by anyone, from professional landscapers to regular homeowners that enjoy do-it-yourself projects.
How Does It Work?
Once you download the iScape app, it will ask you to allow it to access your camera so it can take pictures of your garden or yard. When you have allowed the app to have camera access, walk around your landscape taking as many photos as you want.
Once you've taken pictures of everything, you're able to edit the photos with the plant and materials database that's included in the app. When you've finished editing them, you'll have a completed reference to look back on as you work on your project.
The app also has a walkthrough option, where you can walk around your yard with your phone and edit the space in real time. You can then save the edits, which makes for easy designing and creating references for later.
Pros of iScape
A few other advantages that the iScape app includes are:
Easy to use design tools
Ability to easily save and share designs
Whether you use the walkthrough option or the photo option, iScape has design tools that are incredibly easy to use. The app features a drag and drop style that makes it easy to place plants and other materials right on the landscape. This allows users to see what the renovated yard looks like in real time, without having to wait until the project is finished.
You can also easily save your designs to your camera roll or within the app. This allows you to easily share your designs with others involved in your project. You can also easily access them later if you need something to reference as you're working on the landscape.
Cons of iScape
The main disadvantage of iScape is that it's only downloadable on Apple products. So, unless you have an iPhone, you won't be able to download and use the app. Fortunately, the last landscaping software on this list does have a version that's compatible with multiple devices.
PRO Landscape Home
The last highly rated landscaping software on this list is PRO Landscape Home. It's available for installation on multiple computer and phone models, including Apple and Android products. Specifically designed for homeowners, PRO Landscape Home makes landscape design easy to understand and easy to do.
How Does It Work?
Pro Landscape Home can be downloaded on any laptop or phone, with the option to download on one or both. It's recommended that you download the software on your laptop first since you can only download the app on your phone when you have the web software installed. You don't have to get both to get the most out of the software, but it does make the entire process a bit easier.
If you do get both, you'll be able to take photos of your yard on the app with your phone and save them. Then they will appear in the web version of the software, making it easier to visualize your renovation directly on your yard.
If you only get the web version of the software, you can create CAD designs. CAD stands for computer-aided designs. This means your computer will provide basic models and shapes through the design software. You can then edit them as much as you want to create your perfect landscape design.
Pros of PRO Landscape Home
In addition to making landscape design incredibly easy, the other main advantage of this software is that it includes a "find a professional" feature.
The "find a professional" feature allows you to contact a landscaping professional for any help you need. They can help answer any questions and even come to your home to complete any part of the landscaping project. The easy access to a professional landscaper ensures that you'll get the help you need when you need it.
Cons of PRO Landscape Home
The main complaint about the PRO Landscape Home software is that it's a little too simple; at least the free version is. The free version lets you access a sizable amount of landscaping features, but you don't get the full experience unless you pay for it. The software works great for smaller or simpler projects, but heavier projects might require a more extensive software program.
Final Thoughts
Depending on the project you have in mind, each of the landscaping software mentioned above can provide adequate assistance and inspiration. They all have pros and cons, but all of them are highly recommended in the landscaping software market. If you're wanting some inspiration, please be sure to check out our list of great backyard landscaping ideas for you backyard, as well as some ideas for the fall!