Looking for fall landscape ideas? We live in Florida, so we can't wait for the Fall and the cooler weather to come around. We love it when the leaves turn colors, and the heat and humidity die down from the typical muggy sauna summer temperatures.
Fall gives way to nicer afternoon temperatures, and the feel in the air is just different. Here are some great fall landscape ideas to enhance the look and feel to your backyard oasis.
Add Mulch to Flower Beds
Don't think the only time you can add mulch to your yard is in the spring. Fall is a great time to add mulch to show off your backyard.
Mulch helps to regulate the temperature of the soil, slow down evaporation and keep down weeds, but mulches such as shredded pine bark or pine needles can also be aesthetically pleasing.
Some types of mulch are dyed to make them stand out. Make sure to buy mulch from a reliable garden center, and avoid the mulch from the recycling place. They take any and all old trees and shrubs, and the resulting mulch may harbor diseases.
If you live in hot humid climates you want to make sure you get the best termite resistant mulch.
Pumpkins Everywhere
Nothing says fall landscape ideas like pumpkins. They come in an amazing variety of sizes and even colors above and beyond the roundish orange gourd.
One idea for the landscape is to arrange them in interesting groups, either by themselves or among foliage that hangs on to its greenery throughout the winter such as boxwood or holly bushes.
They look fetching placed on a stone wall, a porch or a stoup or placed among baskets woven of straw. Pumpkins can also be placed among an arrangement of ornamental kale, old corn stalks and pots of flowers that bloom in the autumn such as chrysanthemums. Adding pumpkins to your yard are also a great temporary cheap landscaping idea.
Of course, don't forget to carve some for jack o'lanterns when Halloween rolls around.
Add Stepping Stones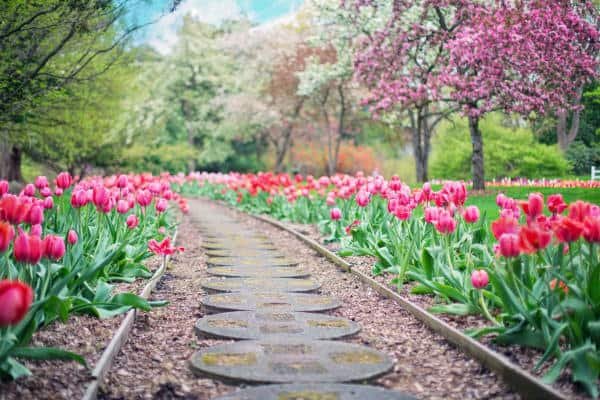 Since the weather is cooler, another fall landscape idea is to install stepping stones or pavers to your backyard. If you live in the warmer states, you probably want to wait until the fall to do this project.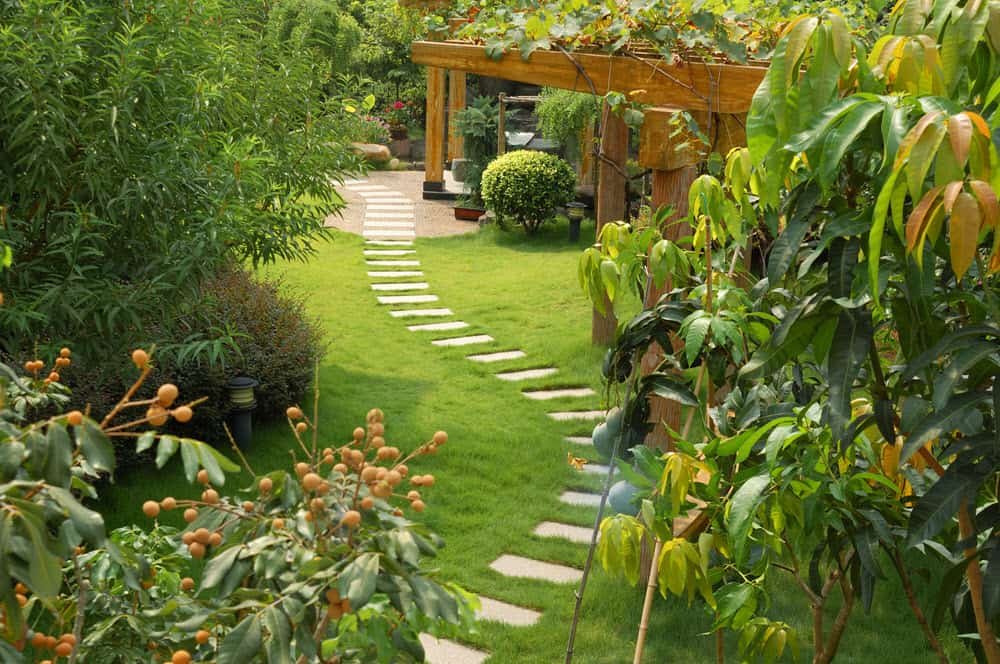 Pavers can break up a large areas of lawn into different garden "rooms" where you can show off different types of plants or set up an entertainment area.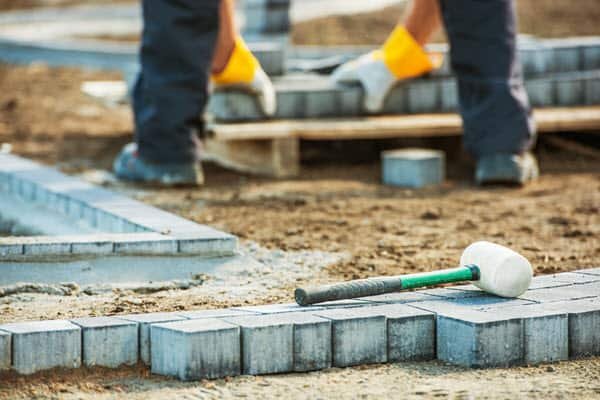 Concrete has always been popular as a stepping stone, but now it can be manufactured to resemble expensive materials such as natural stone, brick or even wood.
If you plan it out correctly, you can install the pavers yourself as a great weekend project.
Freshen Up Your Patio Area
Fall is a great time to spruce up your patio area to make that intimate setting. As the temperatures gets colder during Fall and Winter, adding patio heaters will help you enjoy your patio for a bit longer.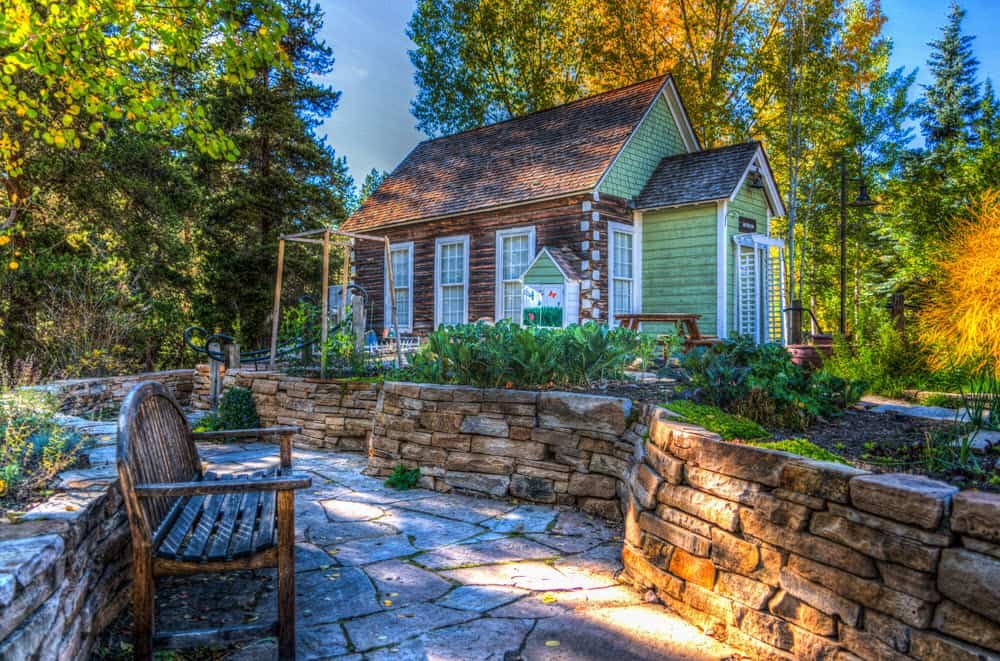 Add Exterior Lighting
Lighting makes such an impact in any area and is one of my favorite things to add to living spaces.
There are many ways to add lighting to the landscape during the fall. Lights can be hung in or on the trees, on steps and along winding paths. If you don't have trees, we've done a tutorial on how to hang string lights without trees here.
Lanterns, sconces and floodlights can be added to the front porch to make the house welcoming during the evening hours. They are also good for security.
Glow in the dark pebbles added to a walkway or garden are becoming popular with some homeowners. These pebbles are made of plastic, marble or recycled glass and absorb the energy of the sun during the day and light up at night. They do not need electricity, and their light fades by sunrise.
Lighted pavers and walkways will help mark your area for gatherings and letting people know where to go.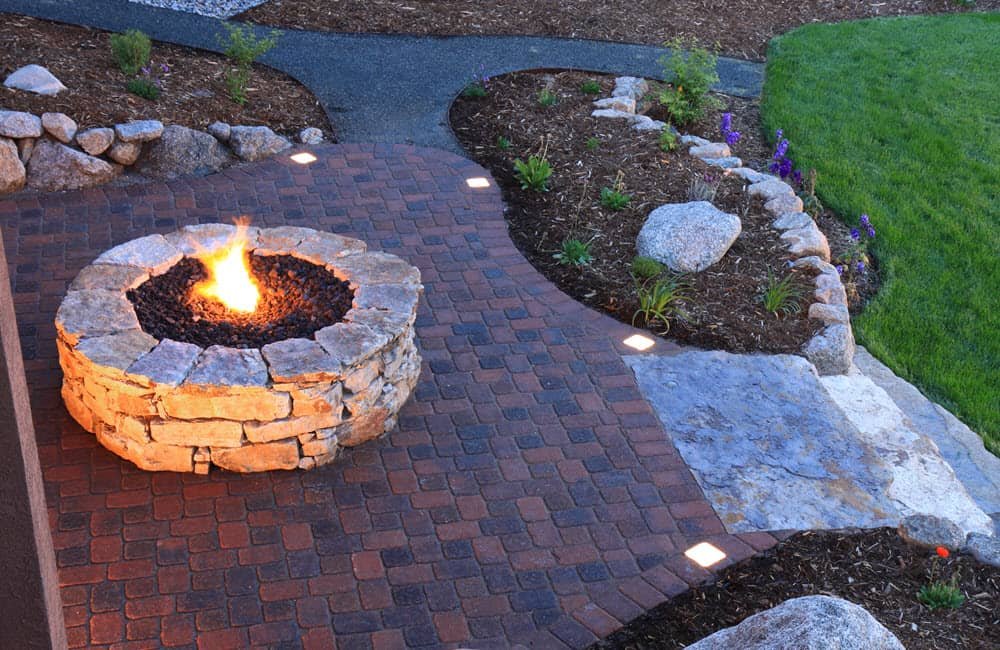 Thoughtfully placed lanterns with led lights or candles to make that intimate area in the garden.
Fire Pits
Fire pits are a great fall landscape feature to add to your backyard. You can do so much with the fire pits, from low budget to high end. This is perfect fall feature and a great time to make a fire pit area with pavers to sit around with friends and enjoy a good fire on chilly nights.
You can read about our favorite copper fire pits that you can add to your backyard here.
Wash the Windows and the Exterior of the House
When even the most brilliant of the trees finally sheds their leaves, the house will be more exposed than it was during the spring and summer. Now's the time to wash the windows, possibly pressure wash the siding or even paint the exterior.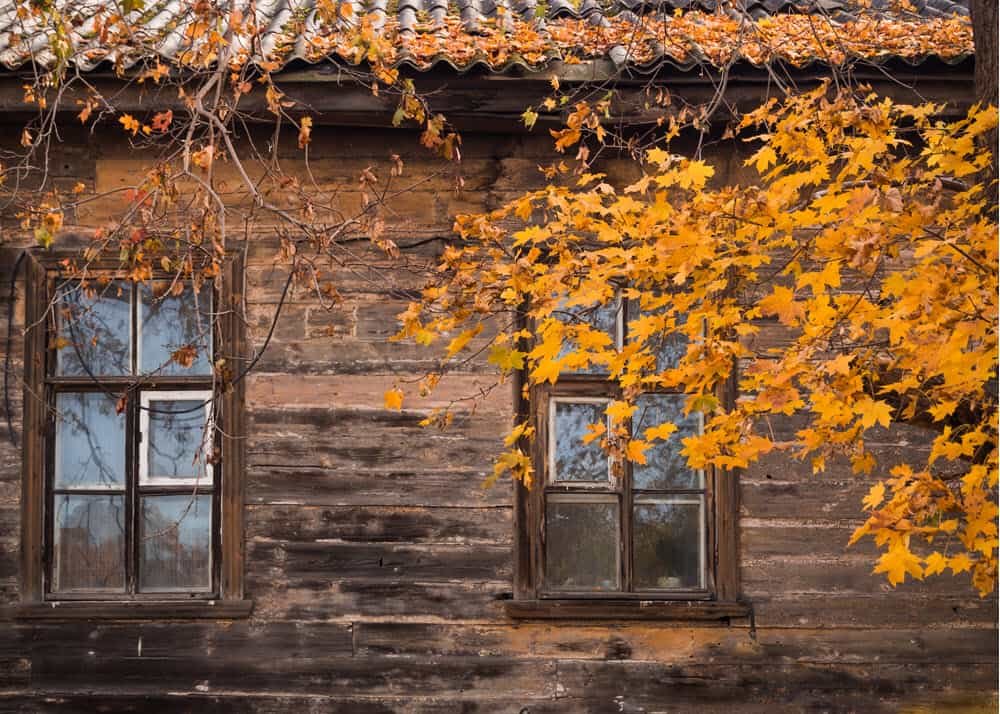 Fall is the ideal time to do this because it's not too hot or too cold. Don't forget to clear leaves, twigs, old nests and other debris out of the gutters.
Don't Neglect the Lawn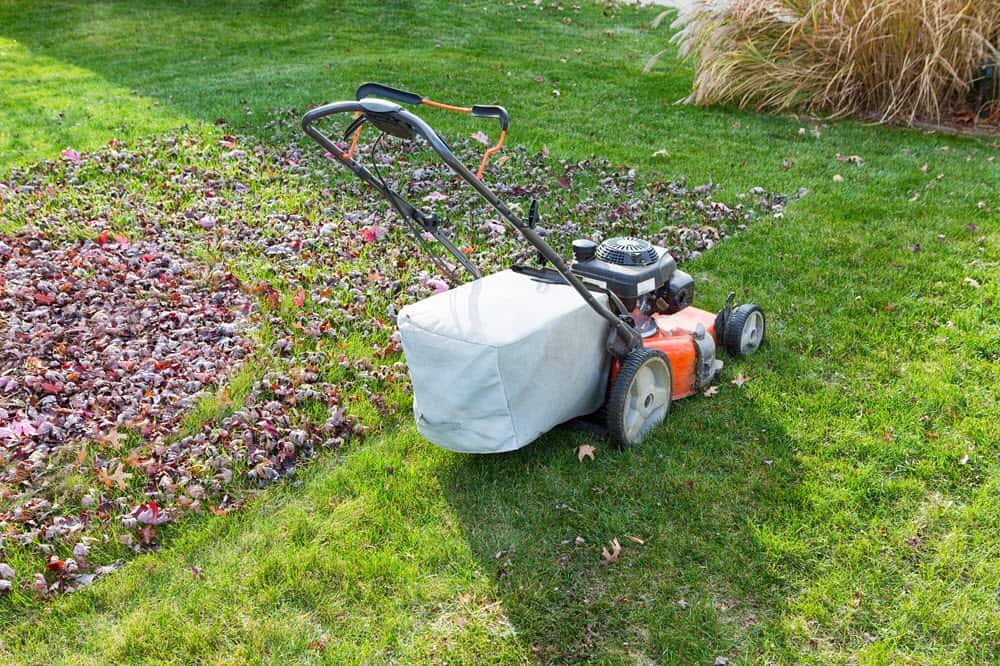 Some lawns go dormant during the cooler months, but other lawns are still green and still need to be maintained. This means making sure the grass stays mown and tidy.
The mulch that's made when the fallen leaves are chewed up by the lawn mower also helps the grass and can add a bit of aesthetic interest. Some homeowners simply let the leaves stay where they've fallen, at least for a time, to let kids and pets play around in them.
Spruce Up the Doors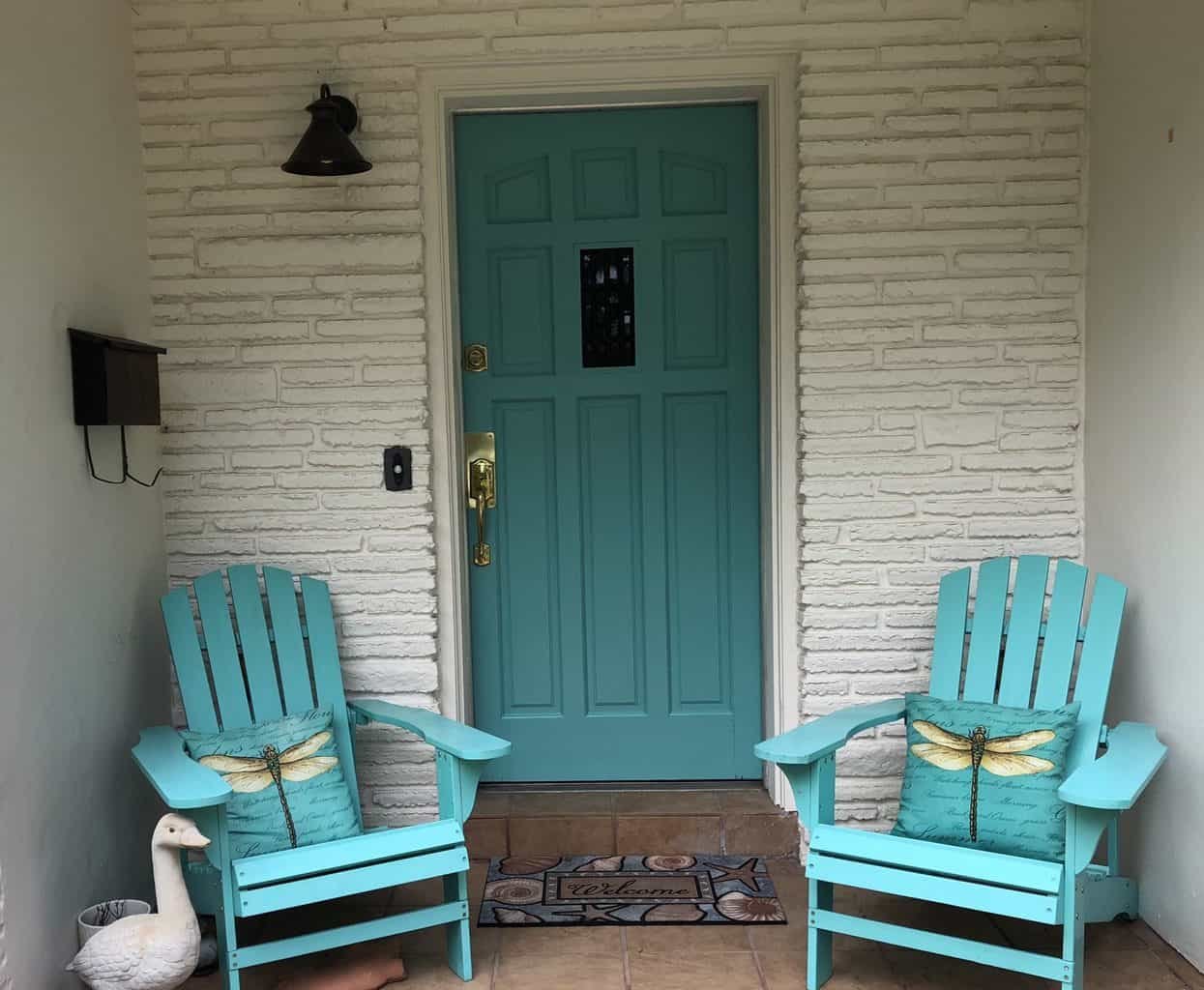 Fall is the time to spruce up all exterior doors. This may mean painting it a vibrant color, including unusual ones such as cherry red, various shades of blue, sunny yellow or bright orange or replacing it entirely.
An oversized house number beside the door also adds to the fall curb appeal.
Add a Water Feature
Fall is when a lot of homeowners add water features to their landscape.
They can range from ponds that shelter koi or goldfish, which can live even beneath a layer of ice during the winter, to actual streams that meander through the property.
Little bubblers added to the foundation planting are easy for a homeowner to install.
Other homeowners set up fountains that can be simple, playful or huge and complex as well as water curtains or water walls. Uplights make these water features spectacular at night.
Statues
As with water features, well-placed statues can draw the eye to the landscape in the fall when the trees and shrubs have dropped their leaves, and the spring and summer flowers are spent.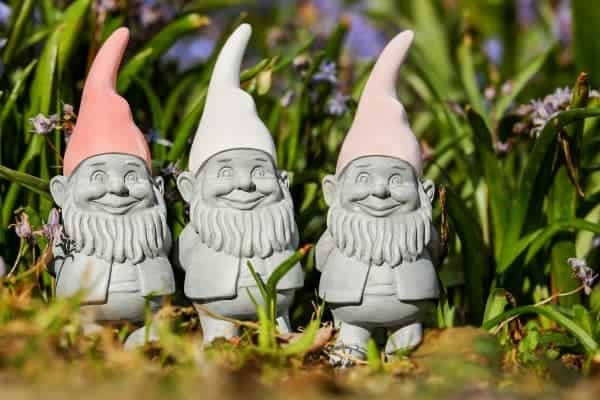 They also just give a little moment to see a different world in your backyard.
As with water features, they can be big and elaborate or small and simple, though they should be in proportion to the space.
Rely on the Foliage
One of the more spectacular ideas for an eye-catching fall landscape takes some planning and patience, but is worth it.
It's the foliage — the brilliant golds, yellows, reds and oranges — of some of the trees in the landscape. Some people are lucky enough to simply live in a place where the trees put on a show every autumn.
Others will need to plant the trees themselves. Living in Florida, we have to plan for color changes.
Before doing this, make sure that the climate and hardiness zone is right for the tree and that they are planted in an area where they will get the right amount of sunlight.
If the tree is going to grow into a behemoth over the centuries, it should not be planted too close to a structure, and even smaller trees or shrubs shouldn't be planted directly under the drip line of the eaves.
With this in mind, trees that have outstanding fall foliage include:
Japanese maples
Gingko trees
Only buy male gingko trees because females produce malodorous fruit.
Sugar maple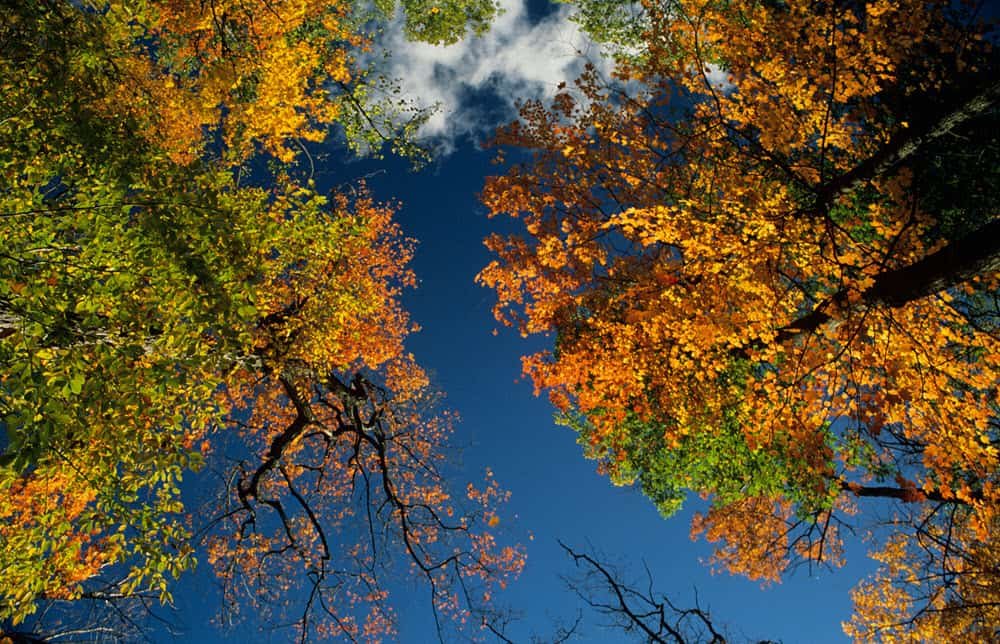 Red maple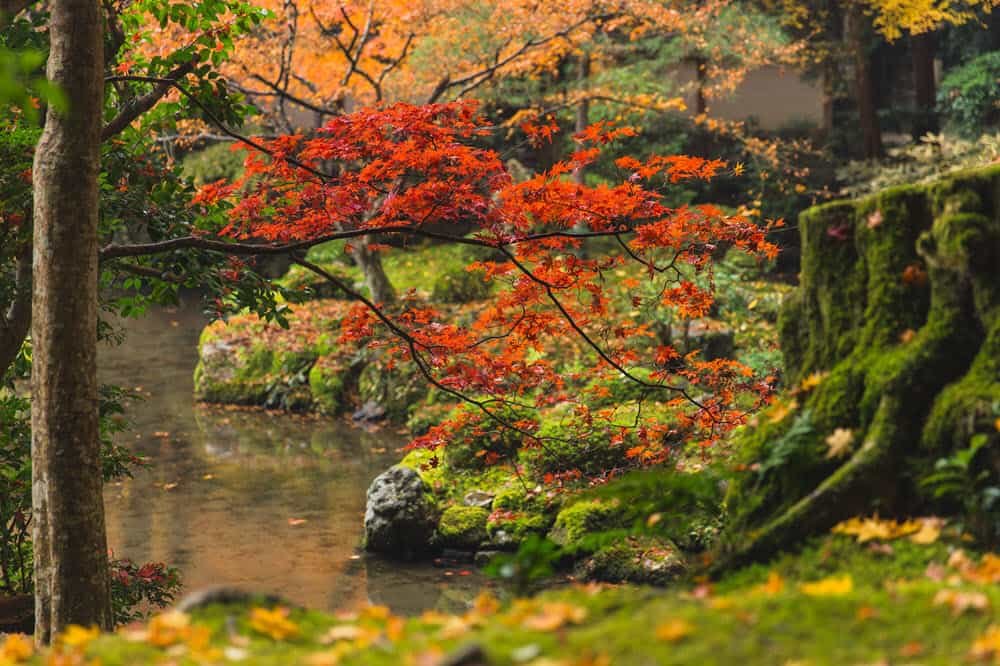 Sweetgum
Sourwood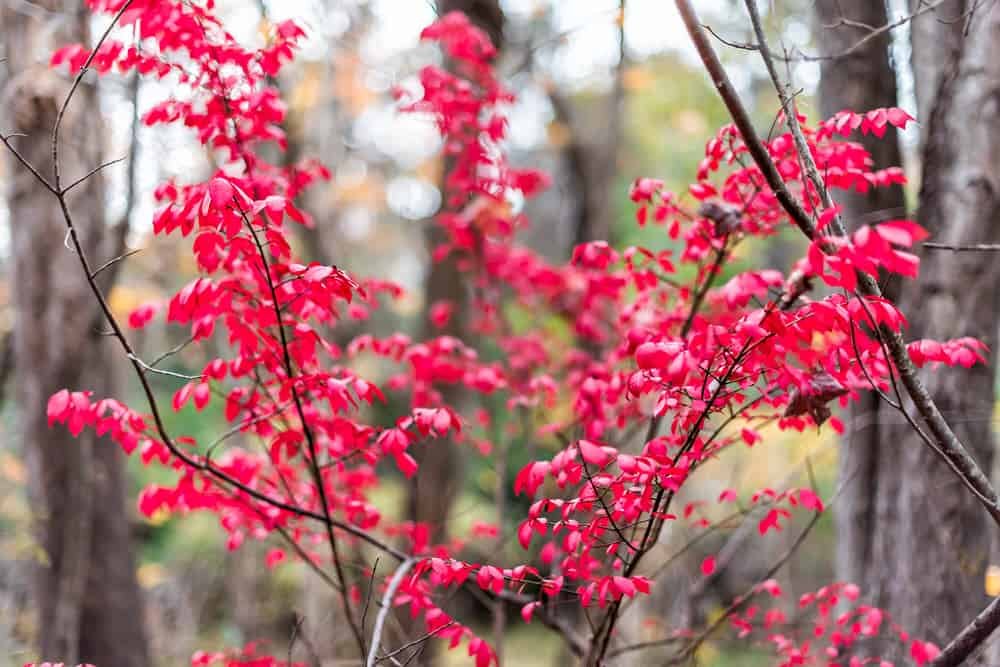 Honey locust
River birch
Aspen
Japanese stewartia
Pin oak
Scarlet oak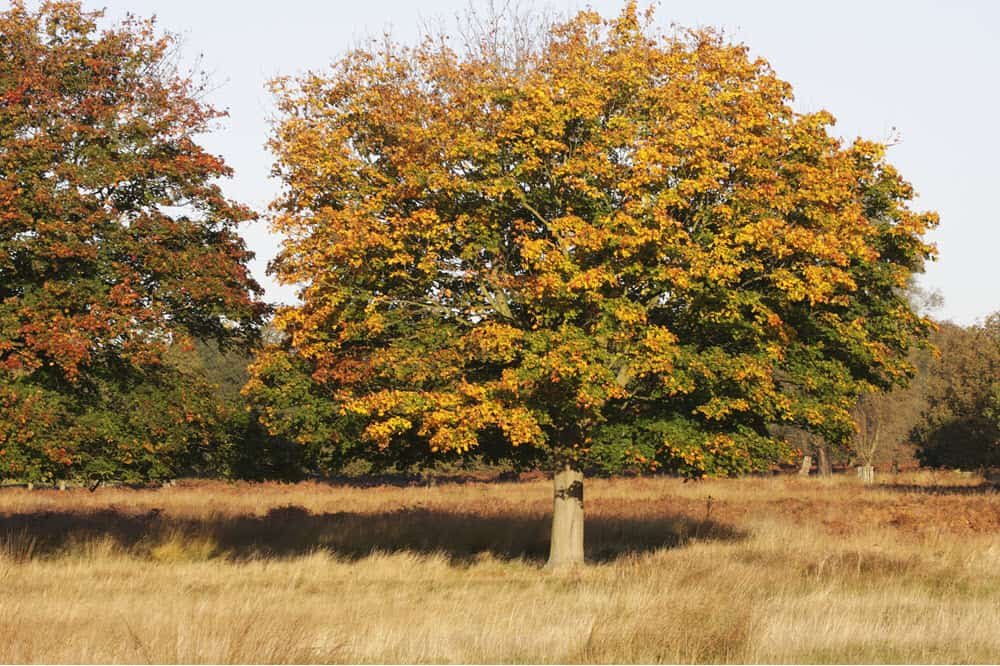 Another way to let foliage enhance the landscape is to encourage vines that have their own spectacular fall color to grow up the walls of the house.
One of the most colorful is Virginia creeper, which turns a gorgeous scarlet as the days grow cooler and shorter. Unlike ivy, Virginia creeper has the added benefit of not damaging mortar as it clings to the wall.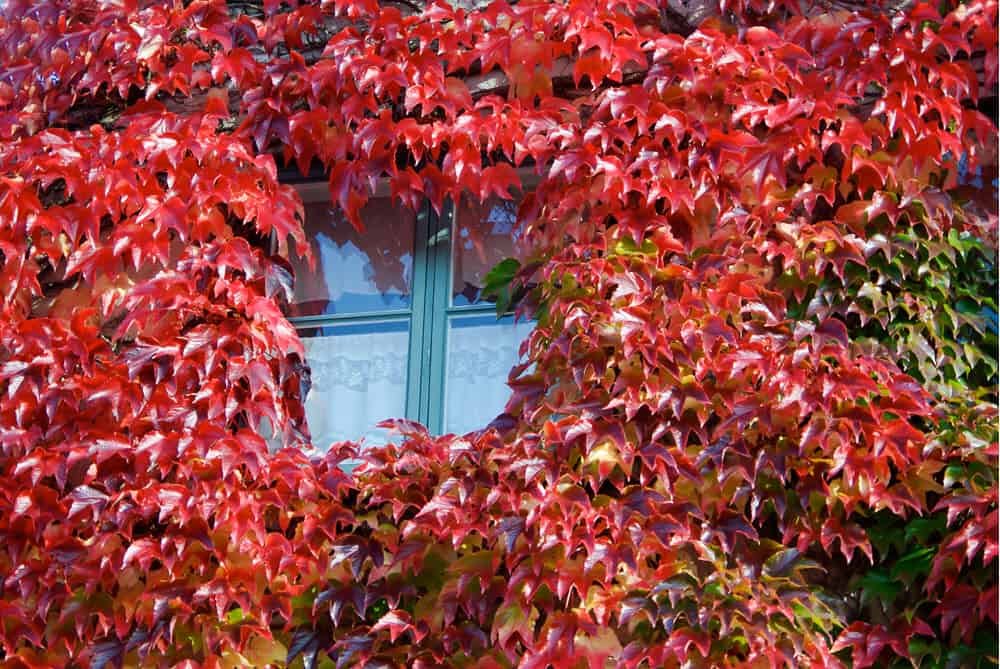 Garden of Ornamental Grasses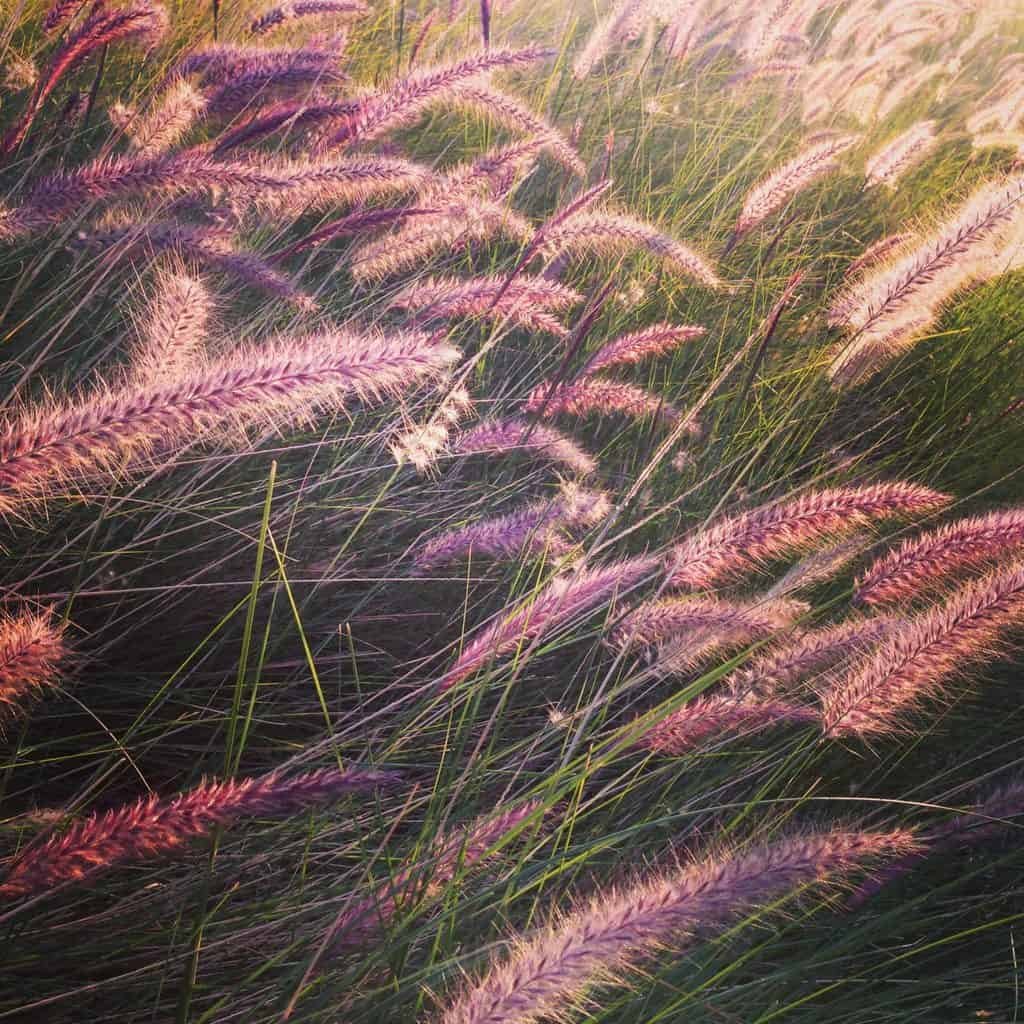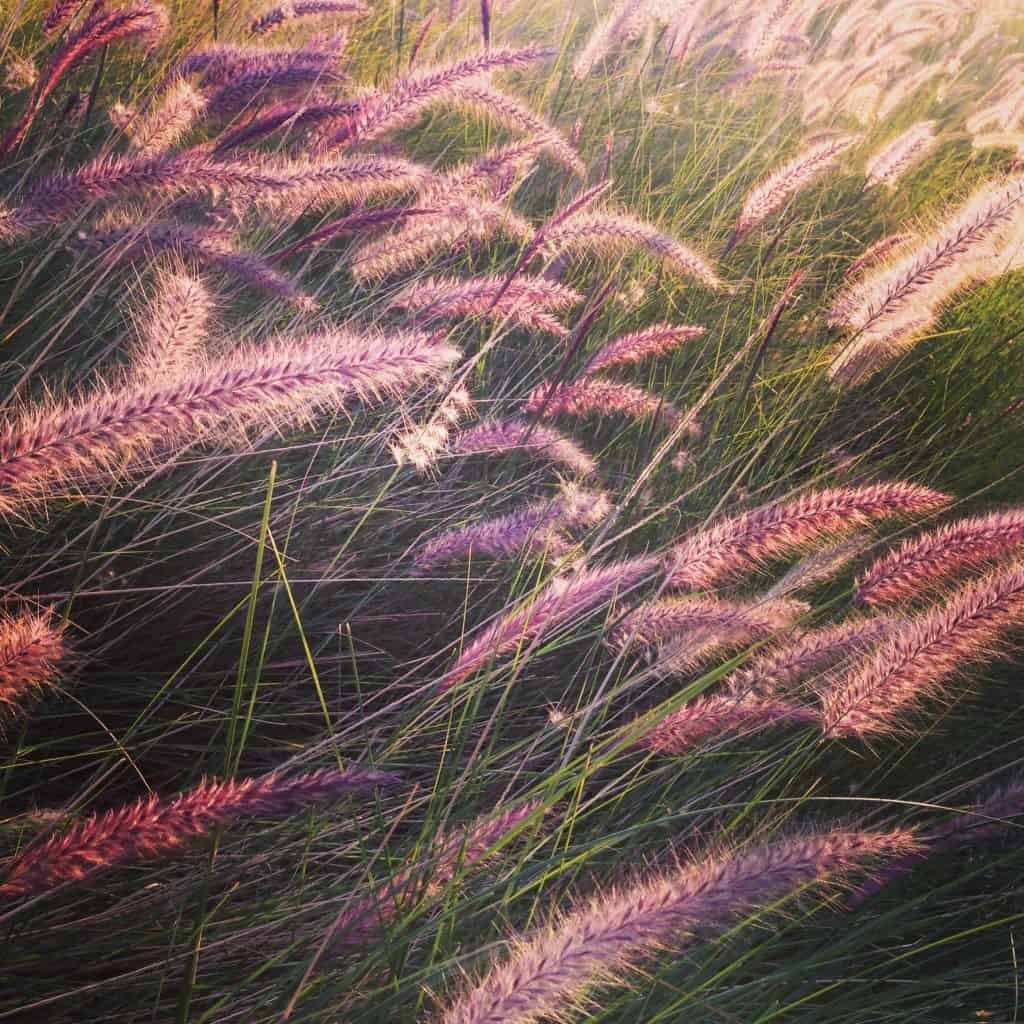 Many types of ornamental grasses retain their good looks as summer turns to fall. Many have developed interesting plumes, flowerheads or seed pods, and their green stalks and leaves have turned to crisp gold, bronze or brown.
Some grow taller than a person while others make great ground covers. Frost turns some tall grasses such as miscanthus, into upright sculptures while bending other grasses into interesting shapes.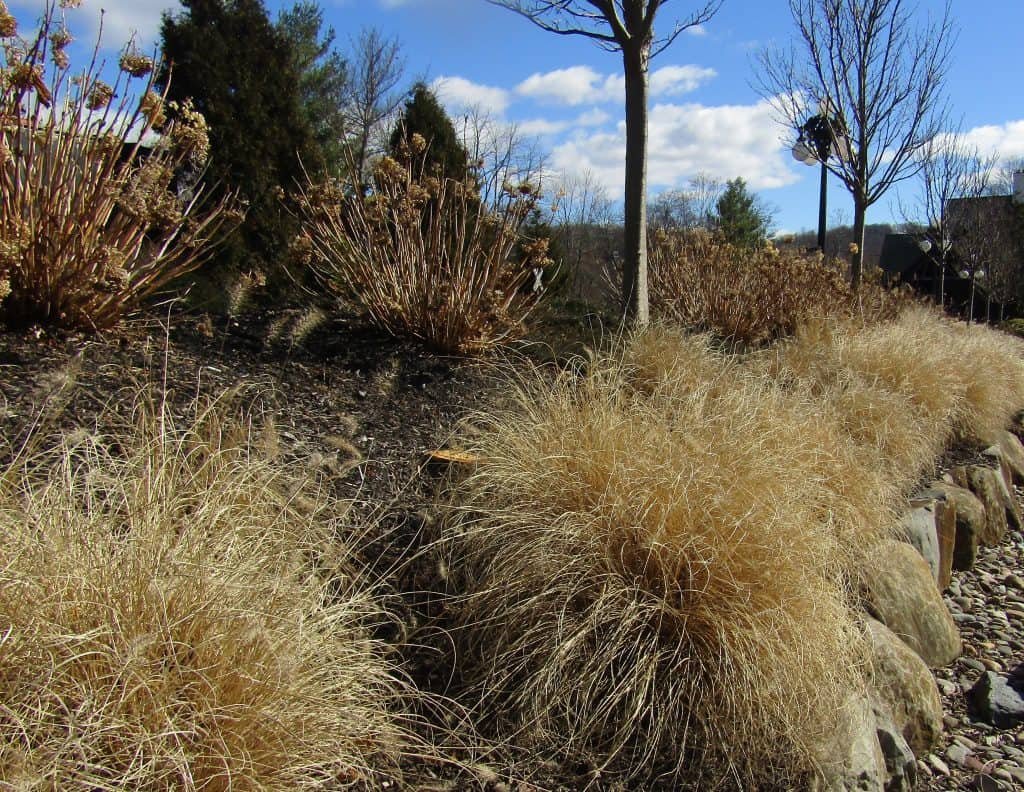 A grouping of different ornamental grasses gives good interest to a garden from fall all throughout winter. For pops of color, add a few pumpkins.
Fall Landscape Ideas with Frosted Perennials
Grasses are not the only plants to add to a landscape during the fall. Some gardeners don't clean up herbaceous borders that feature plants such as pinks, sheep's fescue, and bugleweed but simply let their leaves, flowers and seed heads dry out. Morning frost makes these plants especially beautiful, as does the familiar, mellow slant of autumn sunlight.
Cool Weather Perennials
Some perennials have a long season and can blossom from spring through the fall. Among these flowers are the windflower, or anemone; the pearly everlasting; monkshood; chamomile; milkweed; aster; artemisia; bellflower; torch lily; goldenrod and gaillardia.
These flowers, combined with the trees while they still have their fall foliage, make a landscape exceptionally pretty.
Over to You
Don't think that just because fall is coming, that you can't hang outside. In fact, it's usually some of the best time of the year to spend in your backyard. It's our favorite time to watch some football and roast oysters around the fire pit.
Which fall landscape ideas do you plan on adding this year?