We were looking for the best copper fire pit that was stylish and easy to maintain this fall. We started researching all the the ones we could find. If you're in the same boat, then hopefully this info will help you too. I've narrowed our search down to 3 and will share which ones we really like and why.
This copper fire pit is a great looking, deep bowl to handle more fire wood and bigger logs. I like this because I don't have to keep feeding the fire. Although when you're creating a fire, who doesn't love messing with it. This bowl also comes with a safety poker along with the lid and a protective cover when not in use. It's 26 inches in diameter if you need a good size for your area.
It's sleek and modern looking.
This is a little different design than the Global Outdoors one, but it's also deep bowl that can handle more firewood. This copper fire pit is 30 inches round, so a few extra inches bigger than the first one and it's 24 inches tall in the bowl. It's a little more ornate that I like, but it has everything you need.
Mesh spark screen lid, screen lift tool, and a metal grate for your wood to sit. It evens comes with holes pre drilled in the bottom to allow for drainage. Since it is solid copper, it weights a little under 30 lbs.
Unlike the other two, this one is solid hammered copper, so you'll see small indentations around the bowl. It's a traditional way to showcase a copper item, so if you like that, then this would be the style for you.
Sale
Fire Sense 62665 Fire Pit Palermo Copper with...
FIRE SENSE FIREPIT PALERMO COPPER: Add a warm glow to your outdoor living space with the Palermo Copper Fire Pit from Fire Sense.
SAFE & EFFICIENT: A graceful wrought-iron-style metal stand supports a hammered bowl of genuine copper embellished with a tooled rim.
Comes complete with spark screen and fire tool.
Titan Great Outdoors 40in Copper Outdoor Fire Pit,...
MADE FROM COPPER: This gorgeous fire bowl is constructed from real copper. With its lovely reddishbrown finish, our copper fire pit bowl will add a touch of class and elegance to your backyard. Copper...
USE FOR OUTDOOR HEATING AND LIGHTING: Warm up your winter months with a grand roaring fire with 40 in. in overall diameter! In the summer evenings, you can burn a brilliant flame and keep your...
FIRE IRON TOOL IS INCLUDED: A steel fire iron comes with each pit, to ensure you have all the necessary tools to get your fire going right out of the box. The fire iron is 27 in. long, so even huge...
This is probably more like when the original copper fire pit came out. It's 31.6 inches in diameter, but not as deep of a bowl. This is great is you like to keep adding firewood to the bowl or if you just want a smaller fire to handle.
This one's great because it comes with the grate, fire poker, mesh lid, and a protective cover for when you're not using it. It weighs about 20 pounds so it isn't too difficult to lug it around the backyard if you need to move it.
They also have a 35″ diameter version that you can pick if you need a larger copper fire pit for your area.
This copper fire pit is a little different from the rest with it's square look and grate at the bottom.
Outsunny 30 Inch Outdoor Fire Pits, Copper-Colored...
UNIQUE COPPER COLOR DESIGN: Metal material with ancient copper color painted basin and black frame add a nice rustic appeal with this wood burning fire pit, which is an interesting focal point to any...
DURABLE DESIGN: This fire pits for outside wood burning was carefully constructed using powder-coated steel to help resist rust and withstand high heat. The durable and thoughtful design will allow...
SEASON EXTENDER: Extend the usability of your backyard or patio beyond the summer months. With this outside fire pit, you can enjoy your backyard well into the chilly fall and winter seasons.
I added this one if price isn't an object, because it's beautiful and just a little different. Where as the others are beautiful accessories to your backyard, this would be more of a centerpiece. You could very easily add great looking chairs around this for a great gathering area at night. This is also different as it's gas powered and doesn't take wood like the others do so keep that in mind.
Our favorite one is the first one from Global Outdoors. We just really like the clean lines and look of it. Plus it just seems more sturdy for us.
So let's discuss some of the other research that comes with getting a copper fire pit. These are main questions we asked. Let us know if you had other questions about getting one.
Are Copper Fire Pits Better?
I think we all want to know if the copper fire pit is better than, say a steel, cast iron, or brick fire pits. They all have their pros and cons. For many, the look of the copper fire pit is what's going to make them want to buy one.
They will also not rust or break. Steel and cast iron will rust, so you'll be combating the elements with those. And a brick fire pit would be more permanent, whereas a copper fire pit can be moved where ever people are gathering.
How to Clean a Copper Fire Pit
You can clean your copper fire pit either at "opening season" or after your fire pit season is over. You'd probably want to do the cleaning when the season is over so you can put it away easily. Your future self will thank you too.
Clean out all the ash and debris. You can use most of the ash debris for composting if you'd like. If you don't compost, you can still just dump it in a corner and it will be fine for your yard.
Rinse it out a bit to get any extra soot out.
Mix 3 cups of white vinegar and 1/4 cup of salt
Add to empty bowl
With a scrubby, start cleaning the bowl with your scrubby to get the tarnish off the copper bowl.
Bonus: If your copper fire pit has a black area, it's a patina and you can use salt and lemons to create a chemical reaction to remove it from your bowl.
Once you've cleaned up the area and have it looking beautiful, then you can start enjoying your copper fire pit again.
This video shows someone cleaning out his copper fire pit after a season of using it. Notice he used salt and vinegar only. This will work for less dirty items. Just remember if your bowl has heavy soot or soil in the bowl, that you want a better chemical reaction with lemon and salt.
What to Look for in a Copper Fire Pit
Here are some of the things we were looking for in a copper fire pit and you might be the same way.
Height
We wanted something tall enough that it would be enjoyable for everyone to sit around. For the fire pit, we didn't want it to sit too low to the ground or be too high and eye level. I know they have new fire pits for that, but for the copper style, we wanted something just a couple feet off the ground.
Deep
Make sure the bowl is deep enough to handle the firewood that you put in it. Many of the older styles were more shallow and kind of felt like the fire was going to break free from the bowl at any moment. I like the kind that will be more contained. Very similar to when you go camping and you have those ring pits at the campsites. It feels like it's going to be contained.

Tools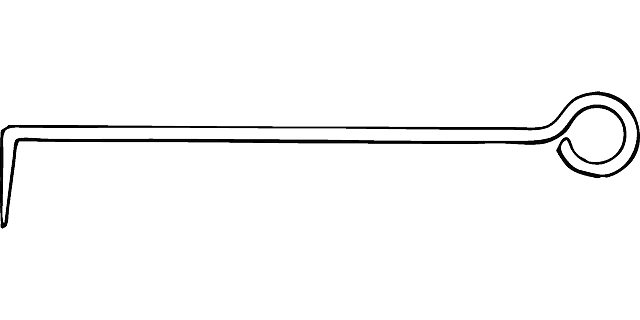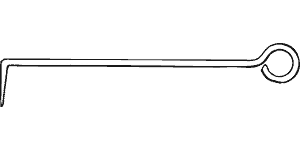 You want a poker to go along so you can easily stoke the fire and turn logs if you need to. Usually the end will have a hook type area that will make it easier to move the logs around in the bowl. It will look something like this, but the handle is usually better for grabbing and holding.
Cover
Having a cover is a nice to have item, but not super required for us.
Sturdy
It has to handle several seasons of fires and entertainment so make sure the one you get is sturdy and won't fall over.
Grate
Again, this isn't a requirement, but some people like to have a fire pit grate for things like cooking or oyster roast. Check out our article if you are thinking about adding a fire pit grate to your accessories.
Most of these pits come with a lid to keep sparks from flying and to keep ash in when not in use
This is perfect for when you want to have it double for burning yard waste since it comes ready to burn things.
Will a Copper Fire Pit Rust or Tarnish?
You probably noticed in the above video that the bowl has a black area and the rim seems to be tarnished. That will happen with copper fire pits. The great thing about copper is that it won't rust, so it will last a loooooonnnnnnng time. It does develop a patina, which can be a greenish look on the rim over time. Think about the Statue of Liberty and how she has her green tint. The same thing can happen to your copper fire pit if you don't clean it.
Some people prefer the patina look. For the first time, you could let it go and see how you like it. If you don't like the patina looks, then you can just use the salt and lemon trick to bring back the shiny copper look.
How Long Will They Last?
This is a great question and one that we were very curious about too. If I'm going to pay a good little chunk of change on a fire pit, how long will it last?
Since copper doesn't rust, your copper fire pit could last forever. At least the bowl will. Usually the legs are a thinly powder coated steel and will probably eventually rust out. You could either replace those or create something in your backyard to put the bowl in. Similar issue with the cover.
It's usually very thin grate that will last a few seasons, but will eventually need to be replaced.
We hope this article helped you find the best copper fire pit for your backyard. If you need to learn how to clean rust from your fire pit, we put together a guide for you.
If you liked this article, then please subscribe to our YouTube Channel for Backyard video tutorials. You can also find us on Facebook.