Landscaping cost is usually the first thing that comes to the mind of many homeowners when thinking about remodeling their yards. With the summer season approaching, this is when many of us spend a lot of our time outdoors and start working on many of our yard projects that were put on hold during the winter time.
Landscaping prices start at $300 to $800 for small projects, with most homeowners spending an average of $3,000 to $15,000 for more complex projects like new lawn. This is with the highest cost usually averaging to $20,000.
Depending on the kind of project, you have in mind you'll notice your average cost will vary. Continue reading below as we go into detail about the average cost for landscaping according to specific projects.
The Different Types of Landscaping Projects
There are so many ways homeowners can landscape or renew their yards. The possibilities are endless when it comes to yard projects and experimenting. Here is a list of some of the most common landscaping projects:
Landscaping stones
Tree installation
Artificial grass installation
Irrigation
Playground addition
Pergola installation
Tree removal or trimming
You will always want to have an idea of the kind of project you are expecting as landscaping cost will vary according to project but also according to location, square foot, number of acres, or if the payment is per hour or project.
Landscaping Prices Per Hour
When it comes to landscaping cost per hour it will vary depending on whether it involves simply labor work or more experienced work like design planning.
Since landscaping work involves a lot of physical effort, time, and energy, the cost per hour can be a little higher than most jobs out there varying from $50 to $100. If your project requires an experienced designer, you can expect to pay around $200 per hour.
A designer is not really necessary for basic projects like tree planting or removal, or new lawn and soil. You should only consider paying for one if your project requires a lot of planning and unique additions.
Landscaping Prices Per Square Foot
If you decide to contract someone on the basis of square foot, you can expect to pay an average of $5 to $20 dollars per square foot. This range will vary depending on your project's unique features and company's rates as well.
Landscaping Prices by Location
Your landscaping cost will vary according to location, this means it will vary depnding on whether you'll be working on your front yard, backyard, or garden. Since these vary in size, you'll find that the lower cost will be for your front yard.
The average cost of landscaping a front yard tends to be between $4,000 to $6,000. Front yards are usualy smaller than backyards and do not include as many features like these. On the other hand, the average cost of landscaping your backyard is between ,000 to ,000 and this is usually the area homeowners improve the most.
Landscaping Cost by Project
If all you need is a very specific project done for your backyard or front yard, like new grass for example, here we will be covering the different landscaping costs by individual projects.
Tree trimming Cost
Tree trimming is one of the most common landscaping projects. Many homeowners choose to trim their trees for safety purposes or aesthetic reasons.
Although this project is simple by nature, with a straightforward process, it does require a lot of physical work and experience and can be very dangerous. These are some of the many reasons homeowners choose to hire someone with the necessary equipment and time.
The typical cost for a project like this averages between $80 to $350. It will all depend on the number of trees, the size of the trees, the level of risk, and of course company rates.
Lawn Fertilization Cost and Maintenance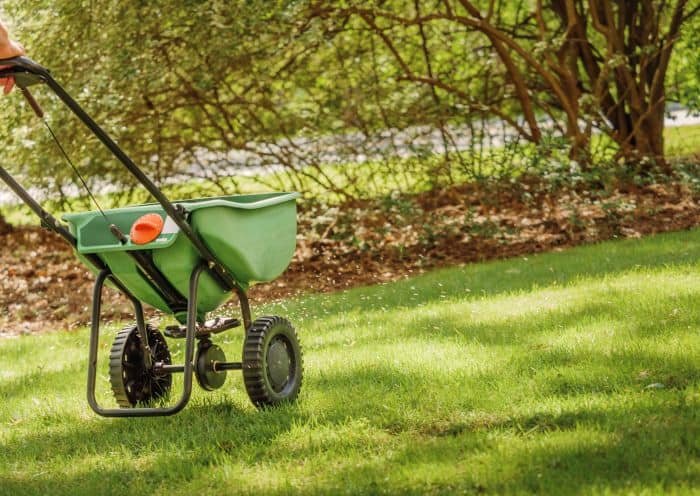 We all know the grass is one of the hardest things to maintain and keep alive. If not properly cared for this can quickly dry and lose its green color. Depending on the grass type and size of the front yard or backyard, the cost for this kind of project will vary from $40 to $140.
Permanent Landscape Lighting
Lighting is one of the most expensive landscaping projects as this type includes a lot of experience, time, and work. Depending on the kind of lighting you choose, the the length of wire necessary, and the time of the year this is installed, cost can range between $2,500 to $10,000.
Deck Construction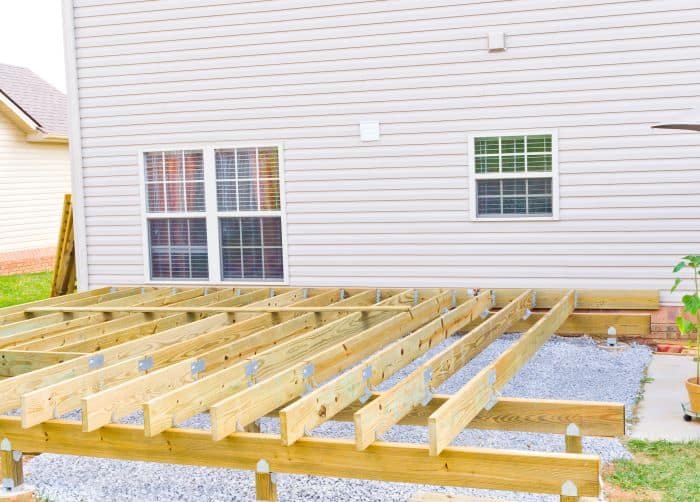 As any landscaping project, the cost of building a deck will vary based on the type of wood you choose, the size of the deck, the slope of your yard, and more. On average you can expect the cost per square foot to build a deck to be between $40 to $100.
Yard Clean Up
It is common for many of us to clean our yards after a storm or fall time when all of the tree leaves and branches are laying around. The average cost to have your yard cleaned up will vary from $300 to $700. Factors like the size of your yard, the number of trees, or heavy equipment that needs to be moved, will influence these prices.
Pools and Spas Construction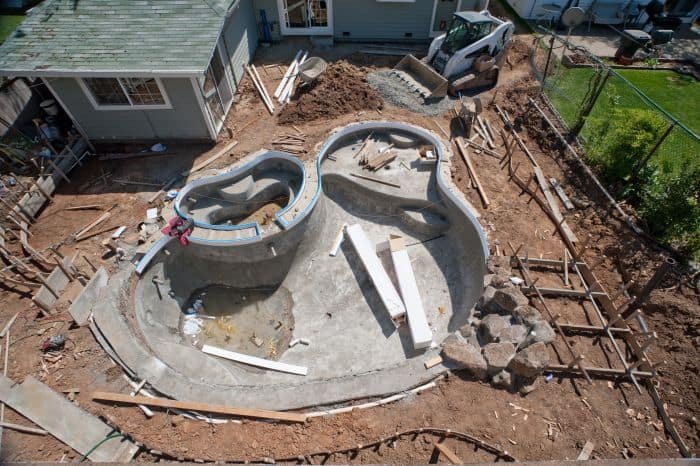 Given the size of this project, you can expect the average cost for these to fall beyond $10,000. Building a pool or spa requires designer experience and a lot of materials. Add up all of these plus the other features like lighting, water heater, etc., the cost to build a pool or spa is usually around $40,000 to more than $100,000.
Mulching Cost
Mulching your yard helps your plants retain moisture and we all know is one essential part of landscaping. Depending on whether you buy artificial mulch made from rubber or from the real kind, you can expect to spend an average of $150 to $400.
How to Minimize Landscaping Costs
Landscaping can certainly involve a lot of time and money but there is no doubt it is worth the investment, there is nothing like having a nice area to spend your time outdoors. No landscaping project is the same, but here are a few tips you can follow to help you lower your expenditures.
Buy Mulch in Bulks: When compared to buying it per bag at the store, the cost per cubic yard when buying mulch in bulk comes out to be cheaper. Also, this way you avoid buying too little, which usually happens when homeowners buy it per bag.
Consider local plants: Take a look at the plants that are thriving in your area, choosing to buy native plants over exotic ones will save you a lot of money and work. Native plants can not only be found at your local gardeners for very affordable prices, but these are also more likely to survive the conditions of your soil.
One step at a time: Consider tackling each project one by one, this way you are not overwhelmed by the cost of so many projects at once. You can start saving for one while you work on another. Also, you may find that working on one project might solve the issue for one of the other projects you had in mind. You can use landscaping app to plan out your project too.
Choose to buy artificial grass: artificial grass will surely lower maintenance costs and time when compared to real grass which requires a lot of care and special treatment.
DIY as much as you can: Last but not least, there are a variety of landscaping projects you can choose to do yourself. Things like fertilizing, cutting the lawn, planting a few flowers can be easily done with the help of your family while saving you some extra cash.
These are some of the many ways you can choose to lower your landscaping costs and keep your backyard looking great while on a budget.
The Bottom Line
When done responsibly and with the help of professionals you can expect to have great results while keeping your costs at reasonable levels. Always make sure to look for landscaping companies with the adequate knowledge and experience. You should only consider contractors that can provide you with their insurance and license certificates. Be sure to also checkout the different types of landscaping edging!