Are you looking for inspiring deck railing ideas? You don't realize it until you start designing your deck just how important the rails are for the perfect look. You can go horizontal, vertical, or even some combination of it all. In this article, we'll showcase some of our favorite deck railings that we've come across.
Deck railings can be anything from simply functional to amazing designs that really make the deck pop. In two of the three houses we've lived in, we had ground level decks that didn't require deck rails.
In our two story house, we redid a portion of the deck that had wooden vertical rails and we continued the style for the rest of the project. It was the easiest and least expensive way to go for the deck. Sometimes you want to get all fancy, but in reality the simplest way is the best.
Deck Railing Styles
It's pretty cool to see all the different styles out there that you can choose from for your deck railings. Here are some of our favorites that we've either used ourselves or would like to if it fit our house style
Branch panels are more rustic in nature that can use actual tree branches in different designs as railing as well as man made panels that are scrolled to look like tree branches made as railings. Both are beautiful and very different.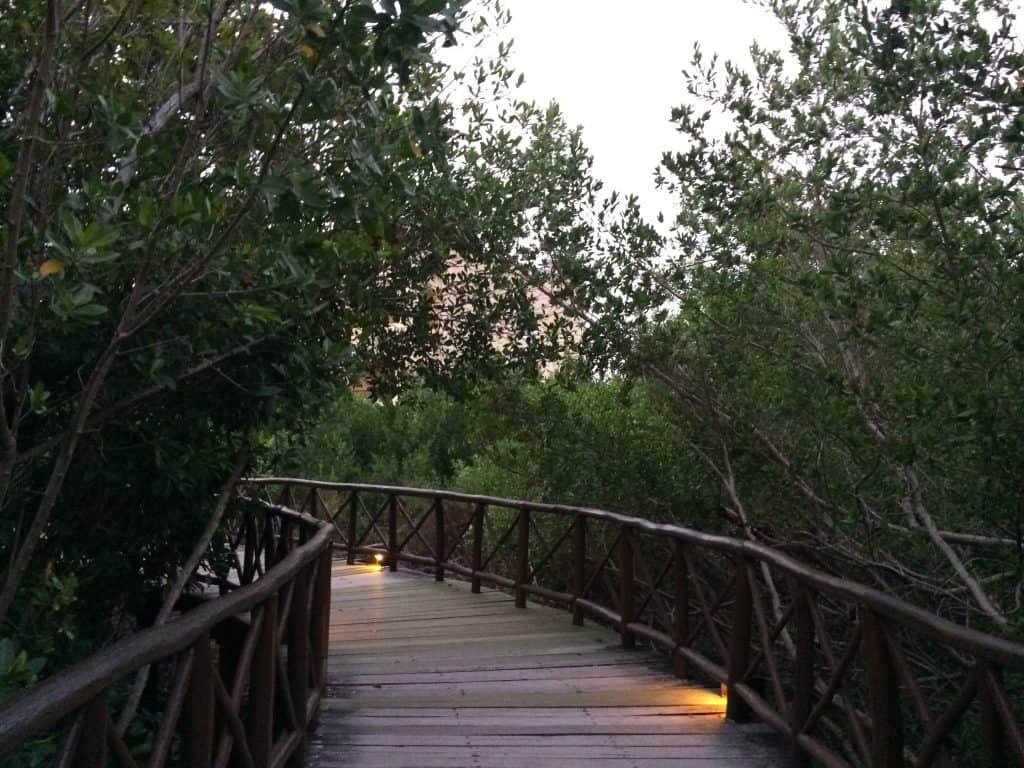 Vertical wood railing
This was our older house that we redid the decking. The original deck had a pool in it that needed to be removed. Once we took out the pool, we redid the deck and fixed some of the wood railings around it. Of course, we added the rope lighting because it was the easiest to do for deck lighting on this one.
Similar style, here is another vertical wood deck rails that we did for a friend's mom. The bedroom door opens to this deck with these railing and they open up to a pool that is out of the photo.
This rail was created with 1×4 pressure treated wood pickets with 2×4 rails, 4×4 posts and 1×6 railing top so you can add things like candles or solar lights to sit on top.
The cool thing about the railing top is we used leftover decking boards for the railing tops since they are already rounded over from installing the deck.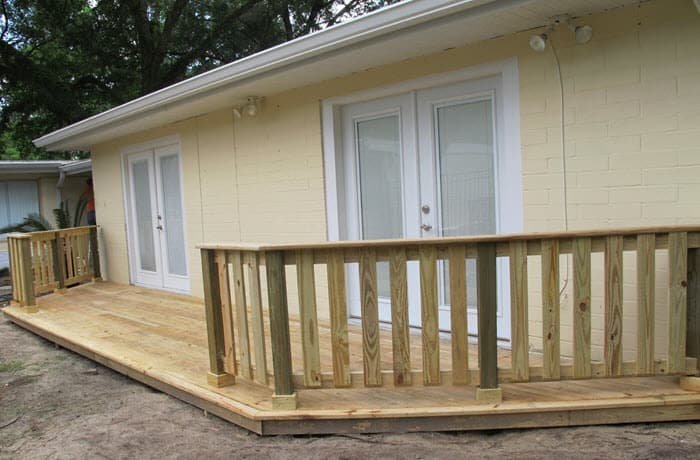 Bench Deck Railing
This is a great idea for adding extra seating area to your deck. Perfect way to keep your deck clean of clutter with extra chairs, but perfect if you have a backyard party and need to have seating choices.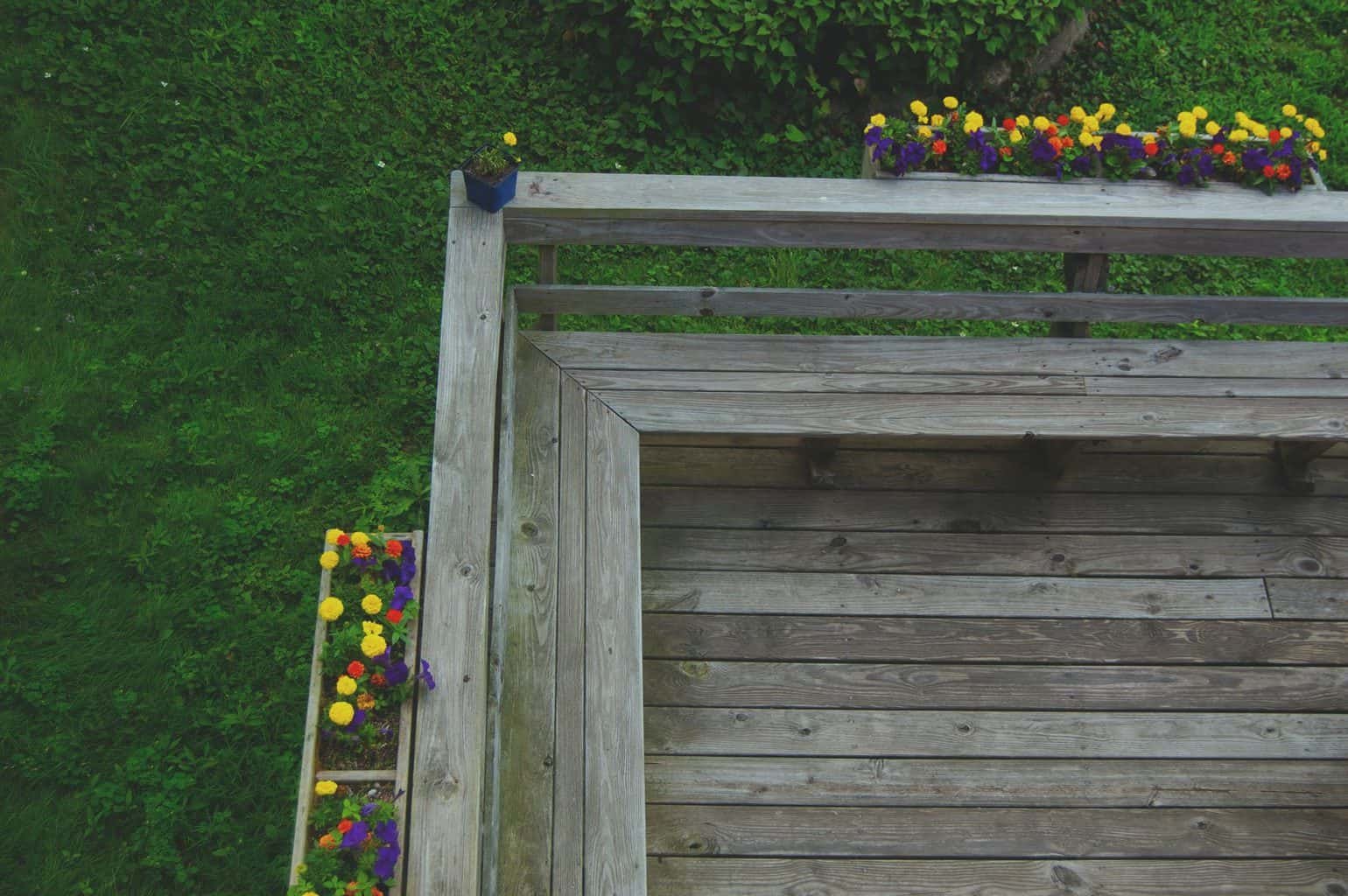 Bench railing serves a duel purpose to add railing and seats all in one. If you host a lot of parties on your deck, bench railing is perfect for having lots of guests.
Cable Railing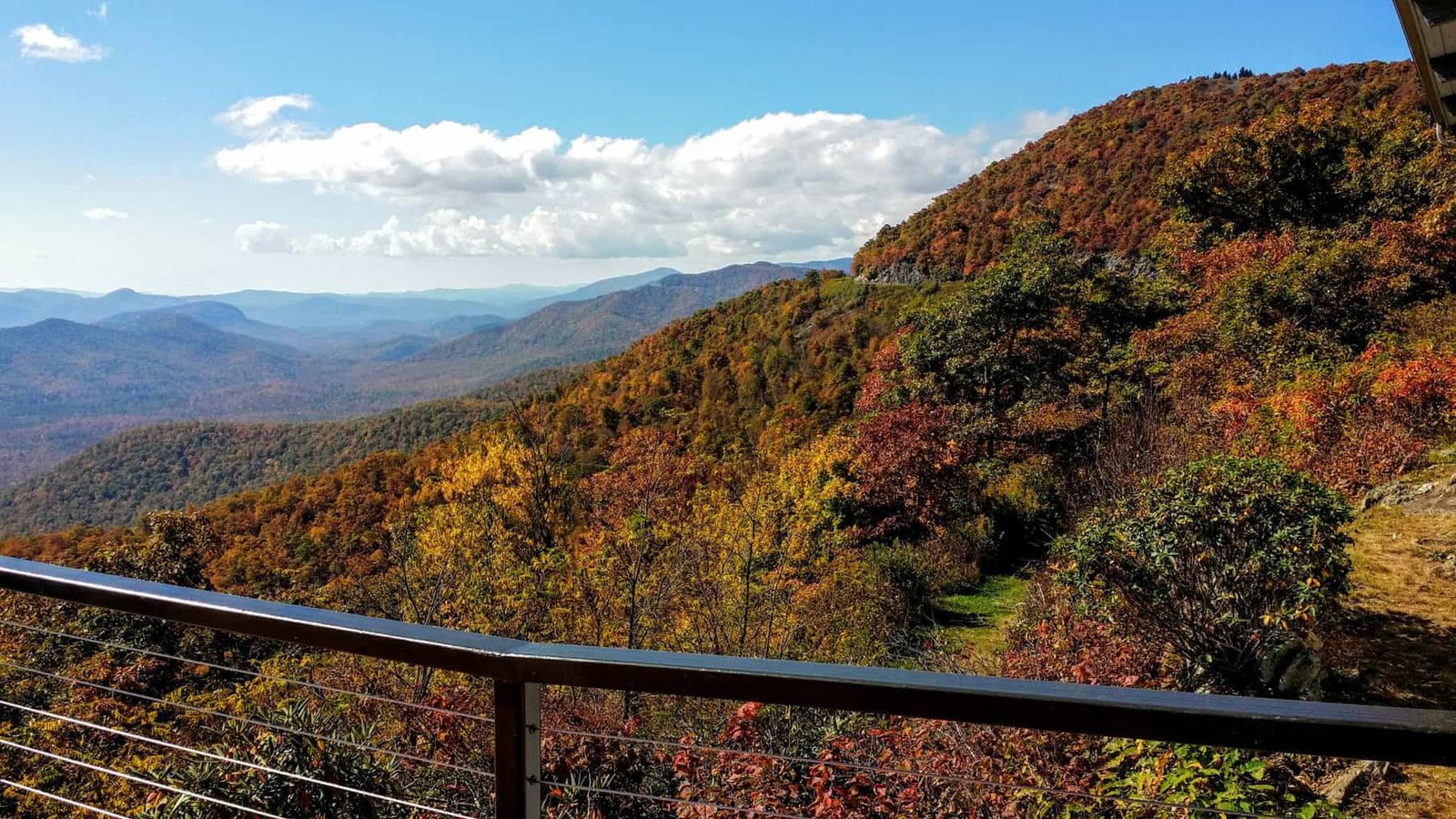 When you have a view like the pic above, you don't want to have bulky railing disturbing the scenery. Cable railing is a beautiful, modern style that is lowest for view obstruction, besides the glass railing style.
You can either go horizontal cable railing, vertical, or grid layout too.
Wrought Iron Deck Railing
If you've ever been in an older city like New Orleans, you've probably seen wrought iron deck railing everywhere. As Victorian style, the wrought iron railing will likely outlast most any other structure.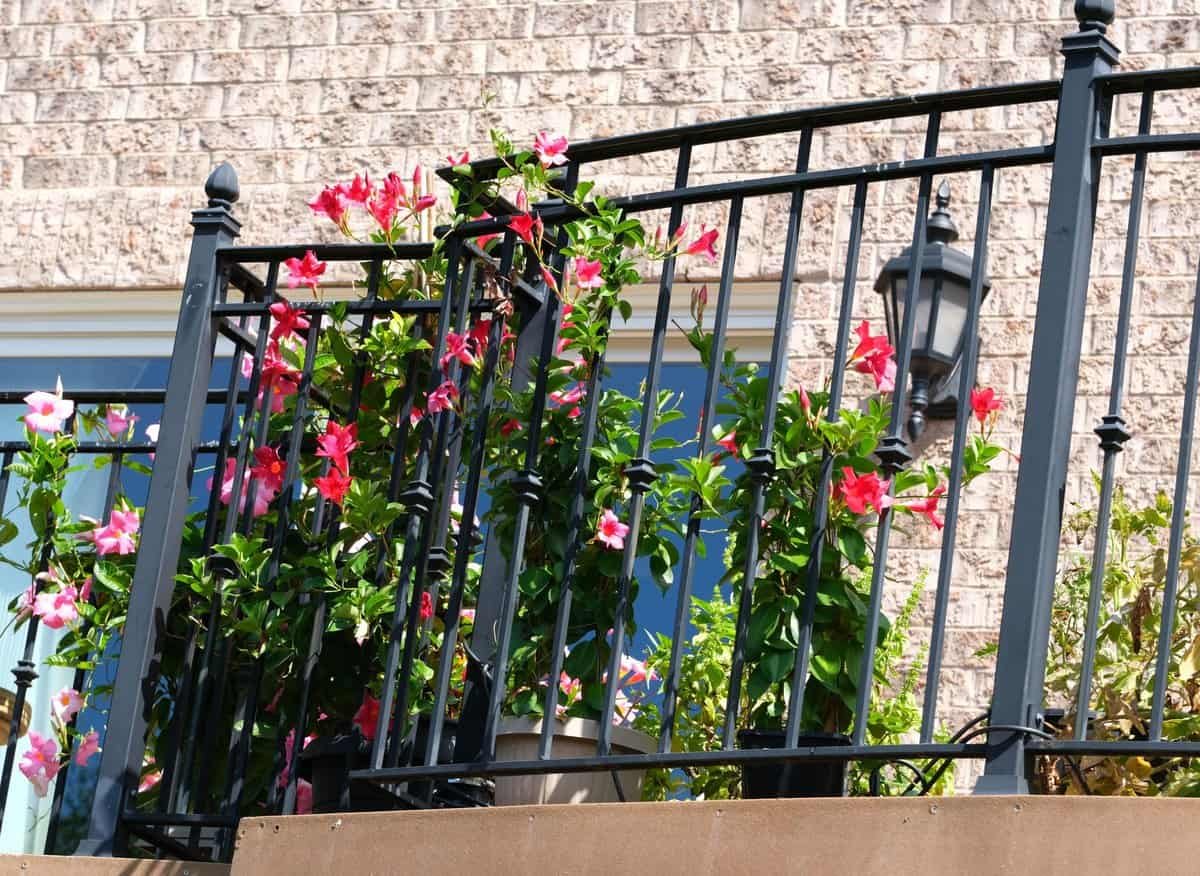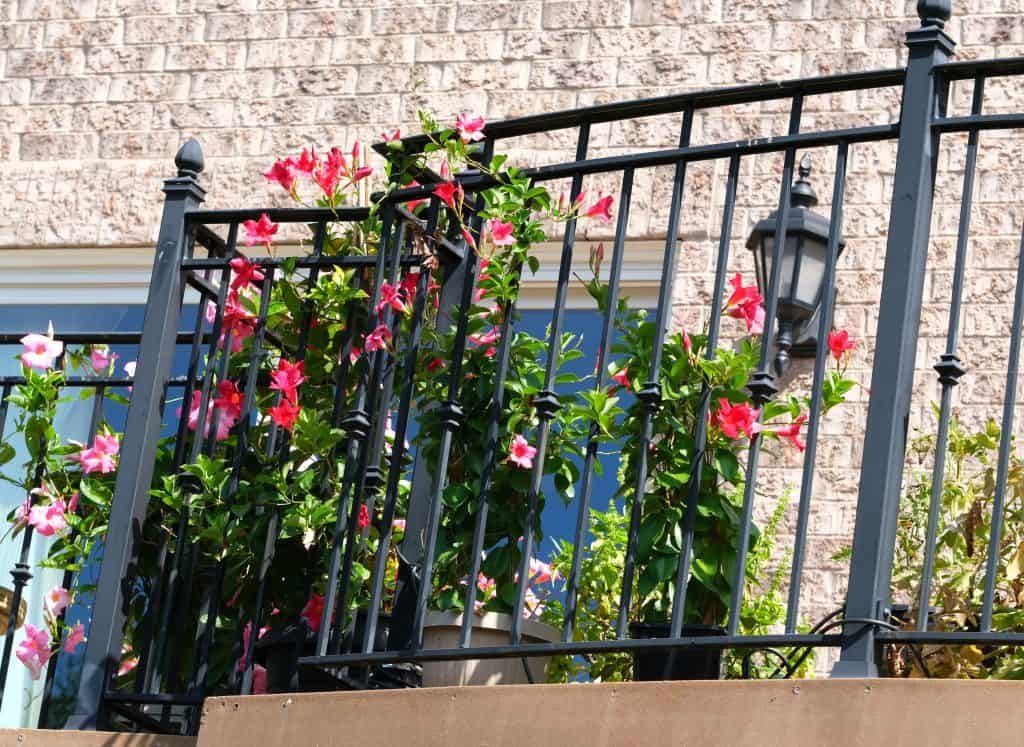 Rope Deck Railing
You can get as simple or as ornate as you want to with rope deck railing. Most nautical themed decks will showcase this look.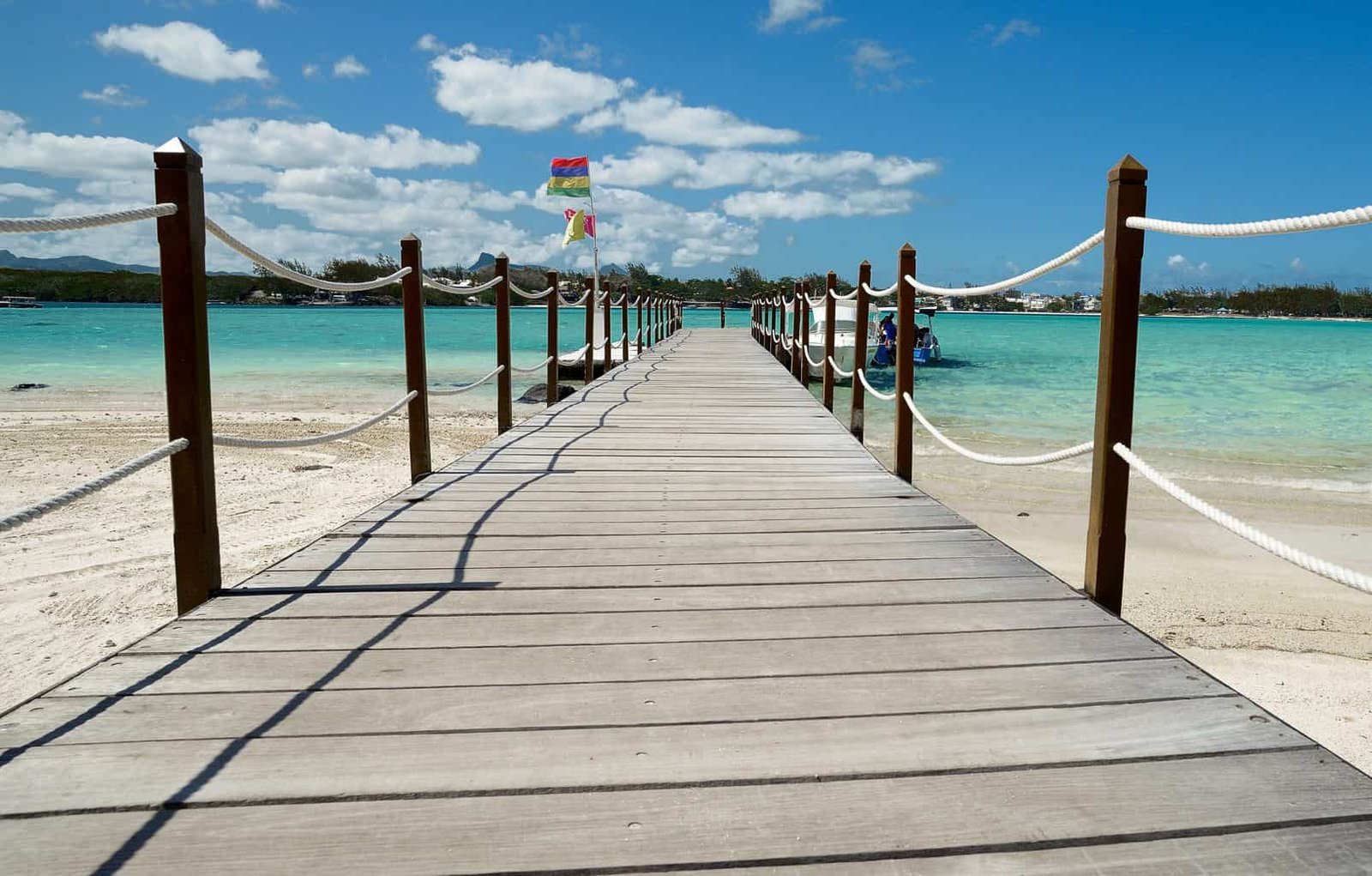 Chippendale Railing
This is a specific craftsman style railing where the wood decoration in in an X shape with wood blocks.
Rustic Horizontal Wood Railing
You could do something very rustic like this around your deck. You'll see a lot of this style around natural water features like if you house is near a lake or river.
It's usually rough wood chopped into irregular shapes and attached to notches in the wood posts, which makes changing out the railing a little more difficult since it's all built together.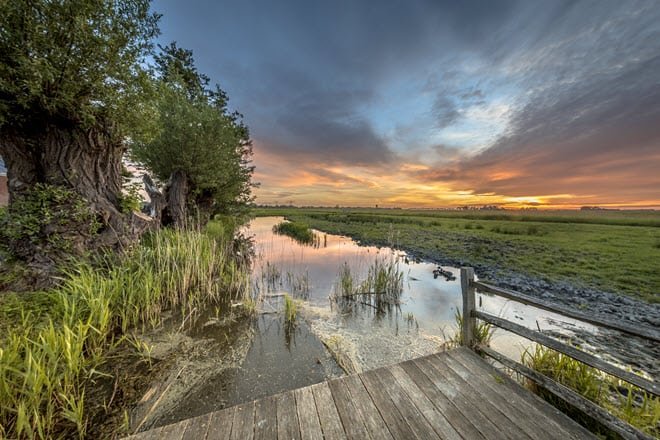 Vertical Metal Railing
Vertical metal railings gives a more upper scale feel and can be painted if wanted. A big movement has been copper railing, but that can be difficult to maintain since copper has a tendency to tarnish green in the elements.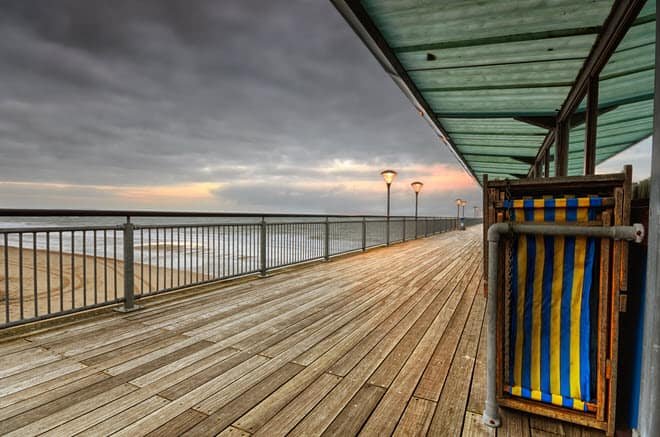 Horizontal Metal Railing
If you prefer the horizontal metal rail look, this is beautiful way to showcase your deck. It feels more pleasing to the eye to me since everything except the posts are going the same way. The rails and the railcaps are all horizontal. One of my favorite looks for horizontal fence styles.
Privacy Fence as Deck Railing
This is more of an aesthetic difference, but instead of railings for your deck, you could choose to create a privacy fence for it.
Classic Turned Spindle Railing
This is what you think about when you think southern charm and sitting on your porch with some sweet tea. You can add these types of spindles for your deck railings as well.
These will be more intricate to install and cost more than a straight 2 x 2 wood spindle, but it adds depth and detail to your deck railings.
Rustic Vertical Deck Railing
Similar in rustic style to the horizontal railing, the vertical adds just the right amount of rustic feel to your deck railing.
You can choose round or square to cover your deck.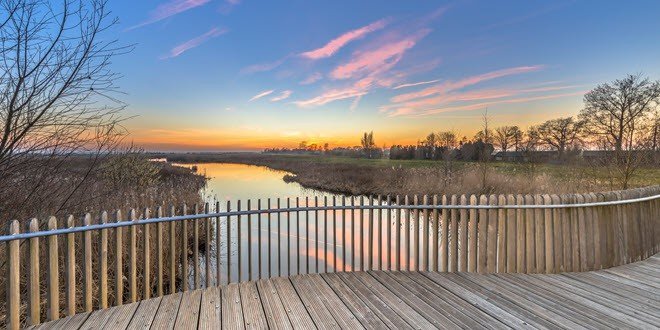 Glass Deck Railing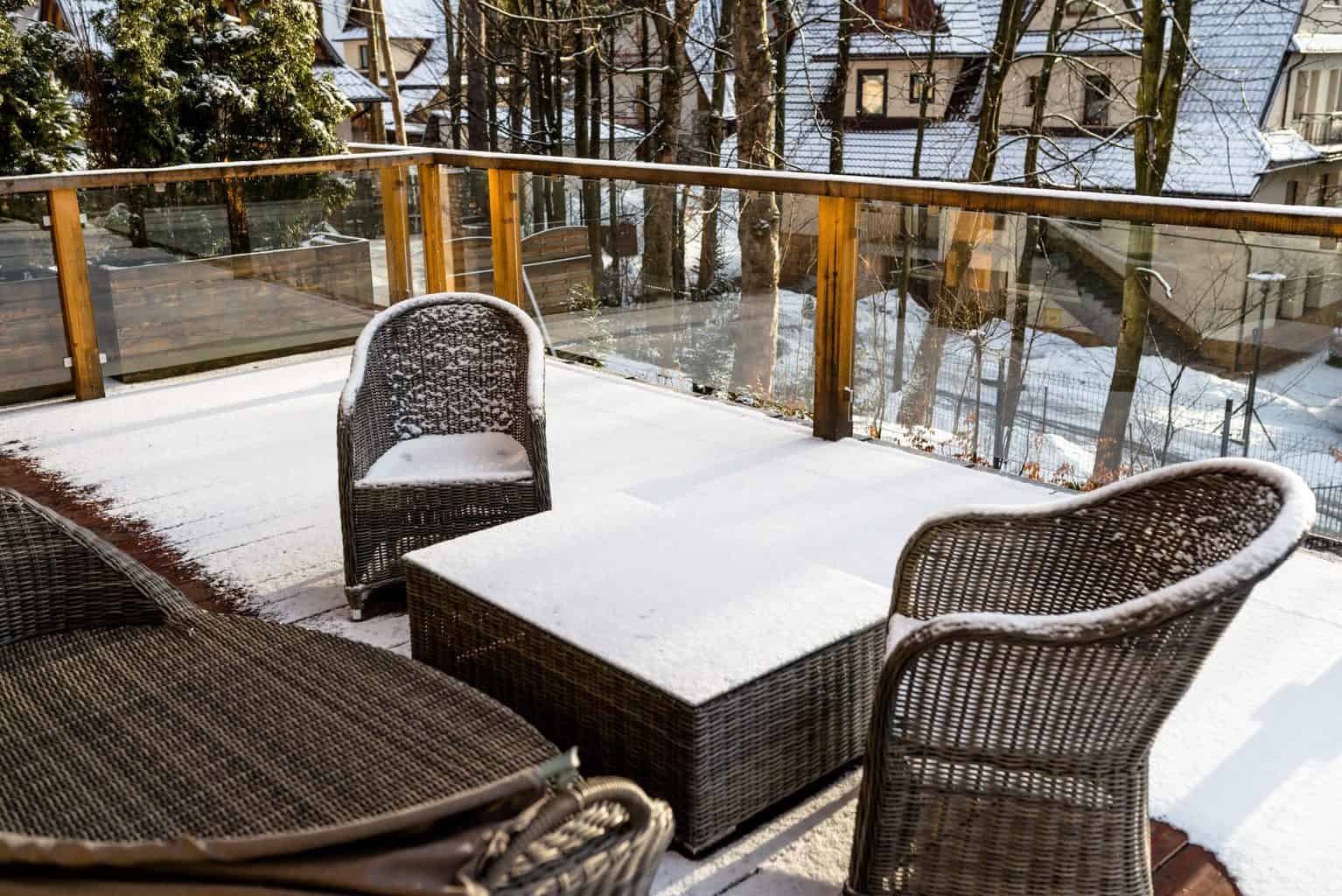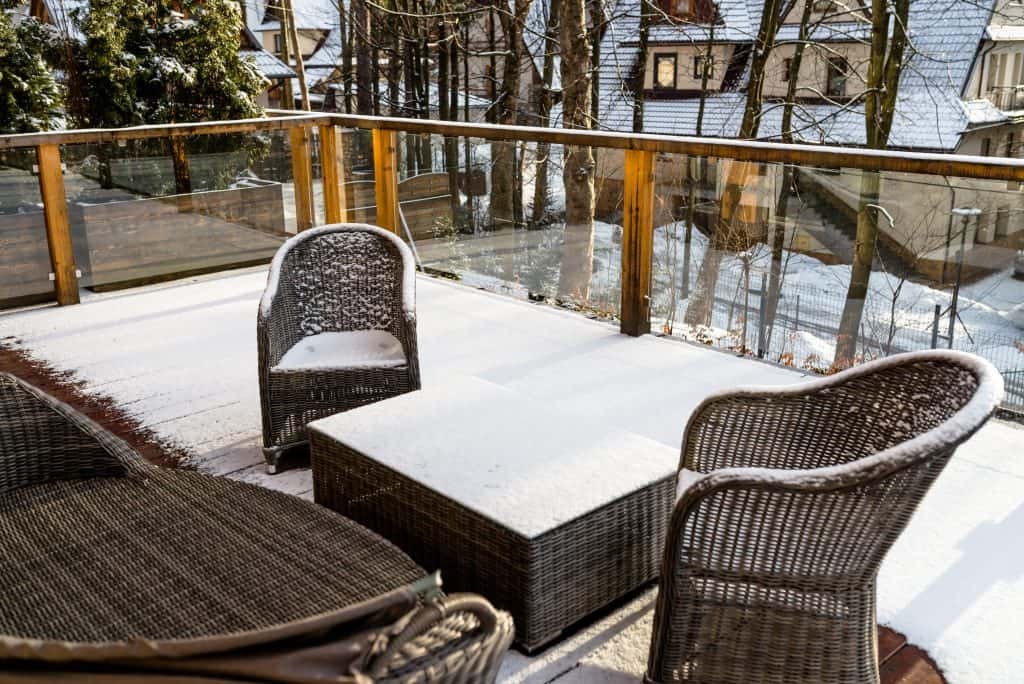 How beautiful is glass deck railing? Absolutely no view obstruction, which is great for areas likes the mountains or anywhere with an ocean view.
Deck Railing Material
Wood
This is the classic railing and most wood railings are seen as being vertical between the posts. This keeps people from trying to climb up the horizontal balusters to go over the deck railing.
Glass and Pexiglass
Some prefer the tempered glass style so you can still see everything past your deck and your view isn't hampered by spindles. The maintenance can be a bit high for these as you want to keep them clean. You also might have bird accidentally flying into them if they can see the glass.
Cable
Having cable lines are great for containing, but being mostly non obstructing your view of your yard. They'll likely be horizontal styles and have a more modern or contemporary look and feel for your deck.

Metal
The metal railings are probably the second most popular after wood and many commercial or apartment buildings will use metal for ease of use and maintenance. They should also last longer since they have less chance of wood rotting.
Rope
You can find rope as the main material for some deck rails. This gives the deck area a ship or boat feel. Although most cruise ships' rails are horizontal metal or cable railings.
Conclusion
Adding a railing system to your deck will give is even more style and depth and there is no shortage in the different ways you can add to make your deck look fantastic
Check with your local ordinance to see what is required for deck railings to make sure the style you want is in line with local regulations.