Are you looking for an easy and beautiful way to light up your deck? We'll show you thirteen different ways that you can add beauty and light to your backyard and around your decking area.
Our favorite is number seven.
Table lighting or, if you have any kind of decking system with lighting counter top or a table. Then you can add some lights underneath the table or the counter top to showcase the ground and allow people to see a lot easier.
This is an easy way to get lighting in your backyard. You simply can string lights. If you're not sure how, here's our tutorial on how you can string your own lights, without trees.
The great thing about string lights is it can work perfectly for any time, whether it's Christmas, spring or summer time.
Stringing lights in your back yard around your deck is an easy way to add beautiful lighting to any area.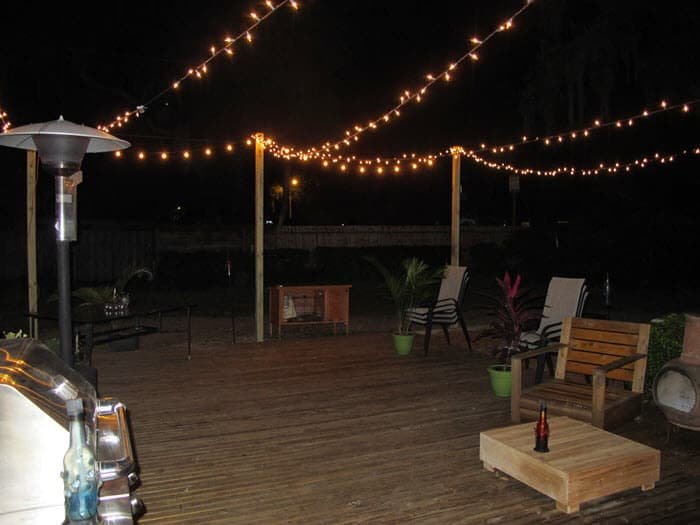 The next one is similar to the steppe lighting, and it's in floor lighting. So, basically, is lighting that you put in the floor in its shooting up rather than with the decks stairs where it's coming out of the rise of the deck. This is great for illuminating the boundary areas and to give off a little bit of light along with the rope lighting.
Next way is to add deck stair lights. It is easier to put the lights in when you first install the deck, but it's okay to retrograde. You simply need to use a rotary saw to put in the holes and to be able to run the electrical lighting around.
And then you can install the lighting easily.
You can also do under rail lighting, which is simply a different way to set up the lighting. And you can have specific lights in certain areas underneath the railing. You can space them out evenly so that it looks symmetrical.
Of course, you'll need to have the right deck railing that will work best for some of these lights.
If you have a covered decking area and you can use spotlights to showcase an area, say it like a table or a counter top, you can use spotlights again. It's not one of my favorite things, because it seems to be a little harsh. It's almost like flood lighting. But if you get the right wattage, then this will work out well for you.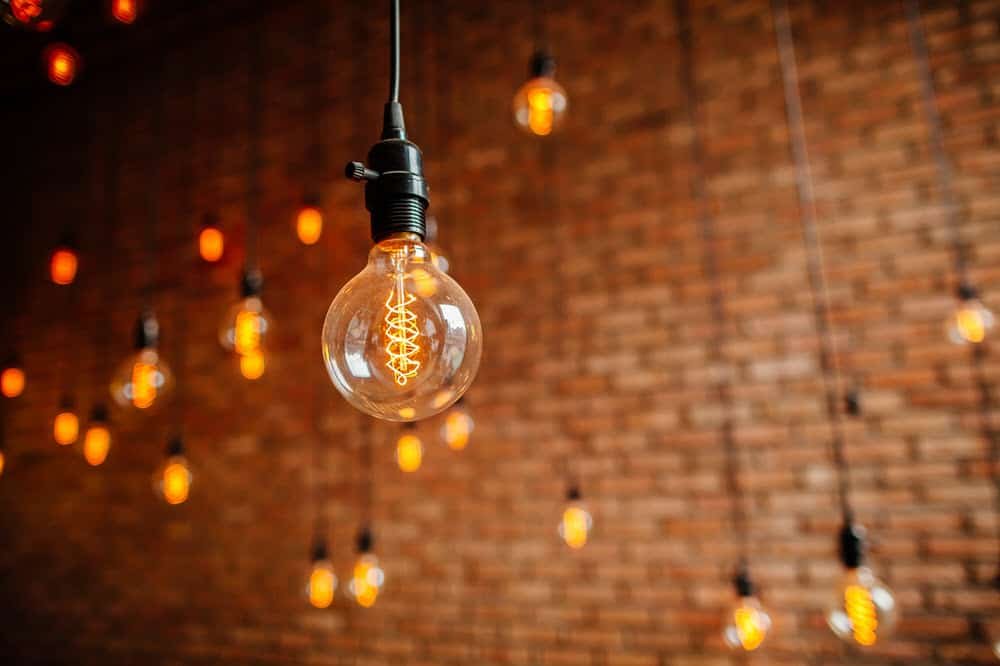 Recessed lighting is another way. Although this is one of my least favorites because it's a little bit harsh. The lighting and recess lights and recess cans can be a little harsh at night. But if you want to be able to showcase a table for evening dinners or what have you, then this is the way to go.
Another way of recess lighting is if you're decking system has rails around it. Then you can add recess lighting from the columns of the heads of the deck, and this was showcase the lighting all around your deck area in an easy way.
In addition to that, if you don't like recess lighting but you do have a railing system around your deck, then you can also do a very some ample rope lighting.
And usually the rope lights come with clamps that are easy to install and makes setting up around your deck railing system very easy.
This is one of the first projects that we did for our outdoor deck at one point, and it was probably one of her favorites. You see, the picture here is the older picture of ours, and it was one of our most favorite set ups.
Also, if you have any covered area or something like a pergola, then you can simply hang lights around you're covered area to illuminate the area easily.
The great thing about doing it this way is it allows for the whole area that you're wanting to focus on to come into light, and you can work on the brightness of that again with the waters that you choose an easy way that it's not permanent but bring out lanterns.
You can install or hang lanterns practically anywhere in the beauty of that is with your tastes. As they change, you can change the style and the look of each and turn that you use as well to go along with your new set up. Another great thing about lanterns is you don't have to run outlets or electricity.
Many of these lanterns can either be run by a flame or propane, or even just battery powered or solar. If you have that speaking of solar that next one is solar, you can choose to do solar in many different ways. With most of the ways that we've talked about, you can use the solar alternative as well.
That's including for the floor lamps for the floor, lights, column, lights on a decking, rope lights even. You can use solar throughout your backyard lighting, and finally, you can choose to do string lighting across the deck. This might include having posts erected around the deck so that you can cross these string lights to illuminate the whole area. And finally, you can choose to do what are considered old Christmas lights with the icicle ability and string those along the decking area as well.