As the years go by, fences take on normal wear and tear, leading to the need for a renovation. Or, you may decide to change up your fence to better fit the overall appearance of your home. However, homeowners may run into a common problem when considering renovations: is this fence mine, or my neighbor's? Before starting any big changes, it's essential to determine whether the fence is yours, to begin with.
The best way to determine whether a fence is yours or not is by examining where it falls on the property line. If the fence is placed on your side of the property line between your house and your neighbor's, the fence is yours.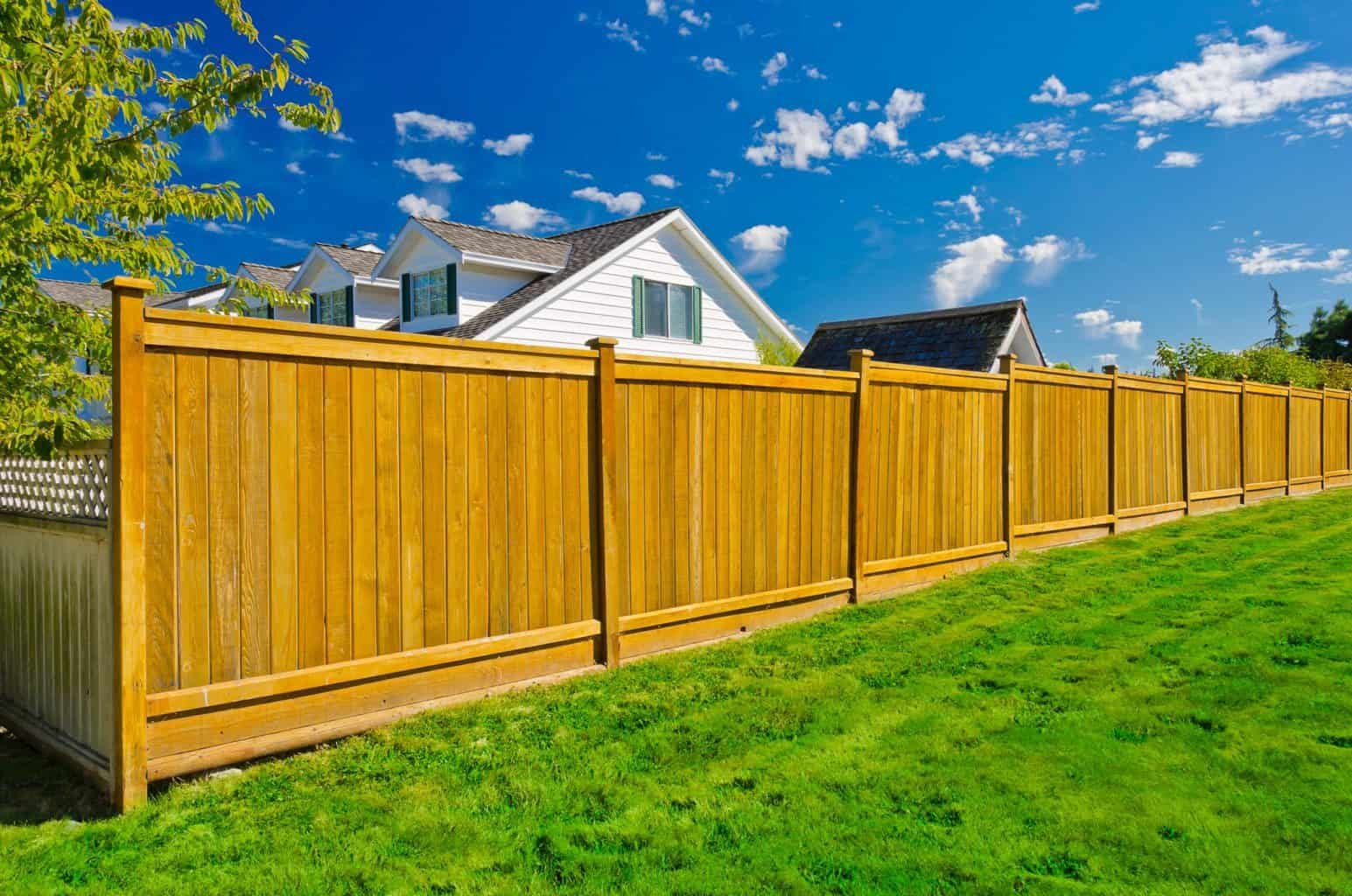 This article will cover several methods of determining whether a fence belongs to you, as well as what happens if the fence is not on your side of the property line. Read on before deciding to make any significant changes to your yard. Once you have all the information, you can learn how to build a fence to replace the old one if you'd like.
How to Tell if a Fence is Yours
Renovating a fence can be a very easy process if you're friendly with your neighbors. Typically, homeowners aren't too bothered by changes that make their space look better. However, there are many cases where you'll need to determine exactly who the fence belongs to in order to make renovations.
The first step is to determine the property line, which splits the land into yours and your neighbor's. To do so, you'll need to call a land surveyor who can visit your home and properly survey the land. However, this can be an extremely costly process. If your home has been around for a while, you may be able to call your City Hall for this information.
If the fence has been built on your side of the property line, it's yours to do whatever you please. Of course, it's always a good idea to let your neighbor know that you want to do renovations on your shared fence, but it isn't necessary. As the fence is on your property, it is under your possession. If you need ideas for different fencing styles, check our wood fencing ideas article.
What If the Fence Isn't on My Side?
If the fence isn't on your side of the property line, you may have a more challenging time trying to renovate.
The fence belongs entirely to your neighbor if it lies on their side of the property line. However, if the fence falls directly on the property line, the responsibility is shared between you and your neighbor.
We recommend consulting with your neighbor before performing any renovations, no matter where the fence lies. As tearing down and rebuilding a fence between properties would remove that boundary for a brief amount of time, it's essential to have an agreement.
What Side of the Fence Am I Responsible For?
In the event that the fence doesn't need redoing but rather general maintenance, the entirety doesn't necessarily fall under your responsibility.
For upkeep, such as painting, you need only be responsible for the side of the fence that faces your yard. Therefore, feel free to do what you wish appearance-wise to your sides of the fence without consulting your neighbor.
Good Side vs. Bad Side of a Fence
Fences, especially wooden fences, often have two sides to them:
The finished side is often considered to be the "good side."
The side displaying structural components such as support beams is often considered the "bad side."
Many times, the argument about who owns which side of the fence boils down to who has the good side and who has the bad side. While some fences may alternate, others may have the finished side facing one direction and the structural side facing the other.
According to Red Wagon Properties, the side of the fence facing your yard has no bearing on who owns the fence. Therefore, if your angry neighbor claims the fence to be your responsibility because the bad side faces their yard, you don't have to run out and fix it.
As mentioned above, the owner of the fence is based solely on the placement of the fence in regard to the property line.
Who Pays for a New Fence?
A common question asked by homeowners is this: who pays to build a new fence between properties? There is no set answer to this question, as it all depends on your relationship with your neighbor as well as who the fence technically belongs to in regard to the property line.
If both of you use the fence and have a good relationship with each other, consider splitting the costs of a new fence. This is a common way to cut down costs for something that benefits both of you. If your neighbor agrees that the fence needs renovation, they'll likely pay their share without complaints.
However, friendly neighbors willing to pay their half of the fence don't exist in every neighborhood. If the fence lies on your side of the property line, your neighbor is under no obligation to fork out cash for a replacement. Even if a newer fence would benefit them, they have no responsibility for paying for one.
If you decide to build a new fence out of your own pocket, you must be prepared to pay to maintain it over time. Just as a new fence isn't your neighbor's responsibility, neither is maintenance and upkeep.
What if My Neighbor Isn't Maintaining the Fence?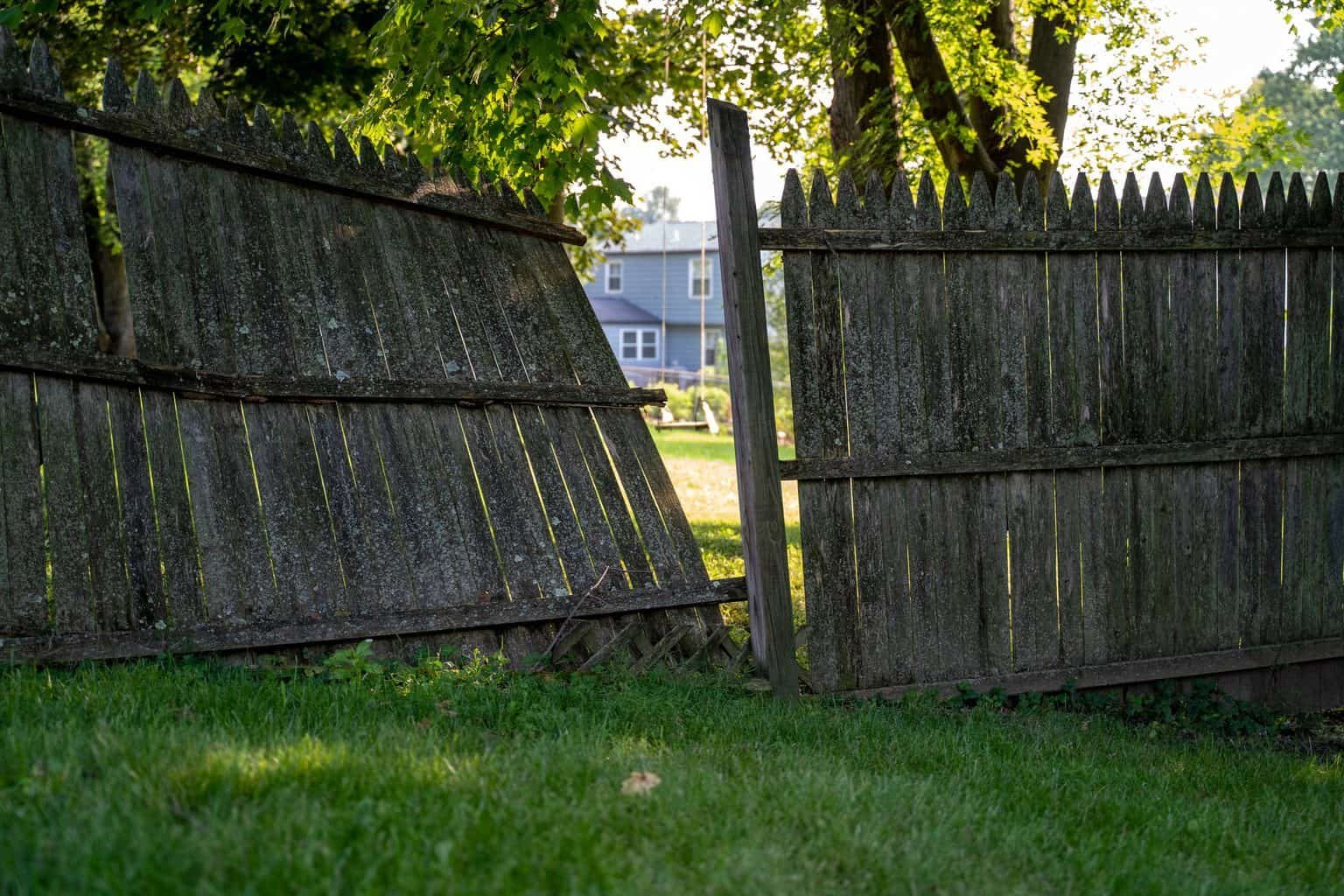 Unfortunately, there isn't a lot that can be legally done about an unsightly fence. If your neighbor is neglecting the fence and refusing to perform general maintenance, you may be stuck with an unattractive yard for the time being.
Of course, you can always speak with your neighbor directly about your concerns, but we recommend exercising caution in the event that your neighbor isn't the friendly type.
According to MMC Fencing and Railing, your answers to the following questions can help convince a neighbor to start maintaining their fence:
Does the fence follow local and Homeowner's Association guidelines?
Is the fence a safety hazard?
Will the presence of this fence lower the value of your home?
If you answered "yes" to any of the above questions, we recommend taking action. You can speak with your Homeowner's Association or City Hall about your concerns regarding your neighbor's fence's safety and appearance. While your neighbor may not be required to do anything, it's at least a step in the right direction.
If your neighbor's fence does not fit under one of the above considerations, consider building your own fence or planting shrubbery to hide the unattractive appearance. However, if you can let it be, it may be easier in the long run!
Can I Make Changes to a Fence as a Renter?
If you're renting a property, none of the above information applies to your situation. Because the property does not belong to you, it doesn't matter if the fence is on your side of the property line; that simply means it belongs to your landlord.
Consult with your landlord if you feel the fence is damaged and needs repairing or if your neighbor is not keeping up the maintenance. They should be able to assist you.
Final Thoughts
In conclusion, if you're trying to figure out if a fence belongs to you, simply take a look at where it falls on the property line; this alone can help determine whether the fence is yours, your neighbor's, or shared responsibility.
Robert Frost once said, "good fences make good neighbors." However, there are plenty of times when the matters of a fence must be taken into your own hands. Just remember, always speak with your neighbor before making any changes!
Now that you know which side of the fence is yours, and are thinking about redoing it, be sure to checkout which type of fence will last you the longest here. Also, if you want to know what the legal height of fence between neighbors, we talk about that as well.