Some people put up a fence for privacy or looks. For others, it's to keep animals and children in or predators out. Whatever your reason for installing a fence, the cost can be a huge factor. So, just how much does it cost to install a fence?
Depending on what materials you use, as well as the length and height of the fencing, you could be spending anywhere between $5 to $25 a linear foot for fencing, resulting in a total end cost of about $1,500 to $3,000 per yard, averaging to about $2,016 to $9,011 per acre.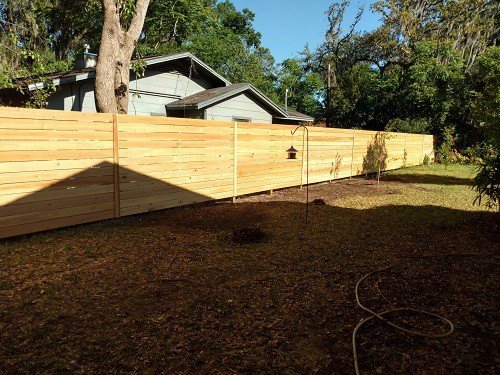 Of course, these numbers are based on if you are purchasing all brand-new materials. The rest of this article will break down the top five most popular fencing materials, how much they will cost to install, as well as a few ways you can cut costs with repurposed materials. You can also look at the cheapest fence to build if you need to keep your budget low.
Top 5 Fencing Materials with Average Cost
Determining what fence material to use and how much you will be spending comes down to what you are trying to achieve with the fence.
Do you want to block the nosey neighbor? Or are you needing to keep your livestock and/or children safe and on your property? How long do you want the fence to last before you have to replace it? How often do you want to maintain the fence to keep it in good condition?
These questions and the average cost of materials will help you make your decision much simpler.
Metal & Chain Link Fence Cost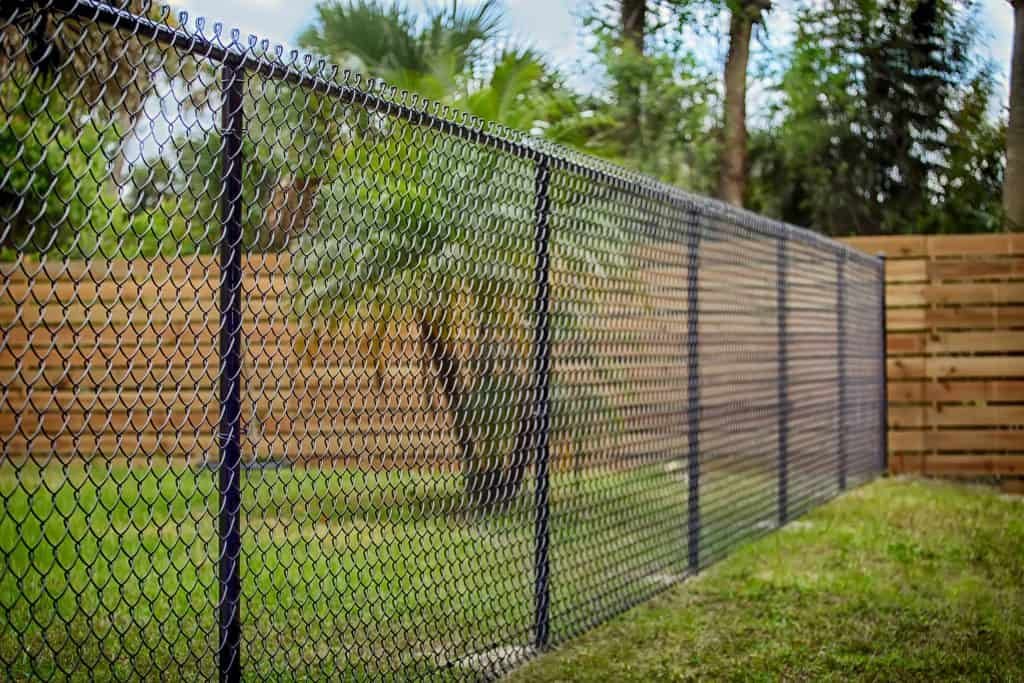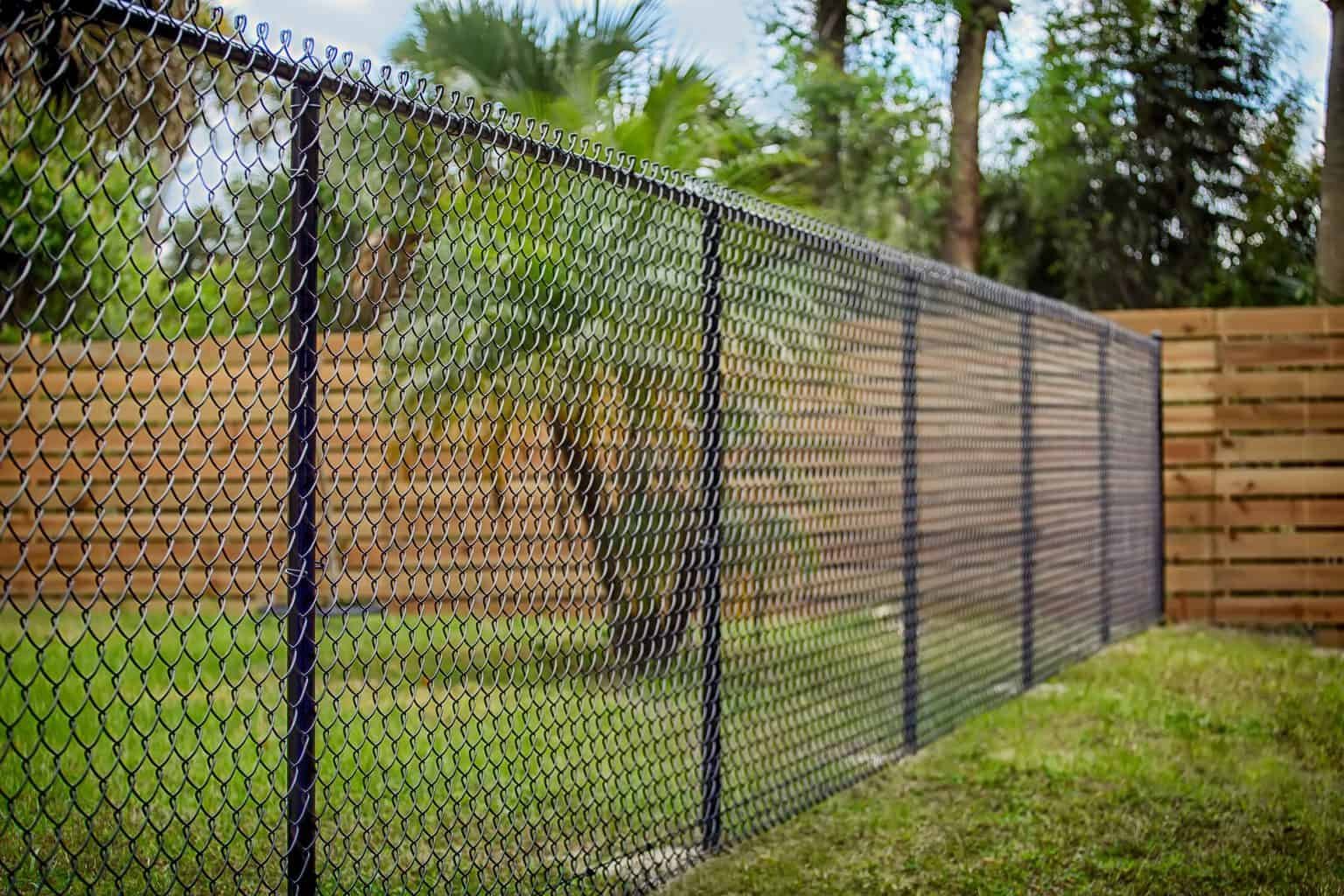 A chain-link fence can be the cheapest fencing material to choose from. Even with all the metal stakes, posts, gates, brackets, and tie wires, the cost will be less than any other fencing materials.
The average cost for a chain link fence is $10 to $20 per linear foot. Most homeowners end up paying around $2,083 on average, or between $1,153 – $3,008 in total.
The cost can drastically change if you want taller, thicker gauge fencing. As well as what material the chain link fence is made of. Chain link fencing is rather unattractive but does a great job at keeping children and pets safe.
A great cheap way to make your chain link fence look better is to add a great smelling vine, like star jasmine. The jasmine will cover the entire fence for more privacy and smell intoxicating when it blooms.
Wood & Privacy Fencing Cost
Wood fences are definitely the most attractive fencing option and a great option for privacy. It will not have to be replaced for at least 20 years if properly cared for.
On average, the cost of a wood fence is between $13 to $19 per foot. Most homeowners spend anywhere from $1,950 to $2,850 in total. The cost is greatly affected by the species of wood you choose to use; the most popular are pine, cedar, and redwood.
Cedar is the best wood to build a fence from due to the cedar oil in the wood. Cedar oil is naturally resistant to moisture, insect infestation, and decay. If you choose a cheaper wood, you will have to treat it with a waterproofing sealant yearly.
Vinyl Fence Cost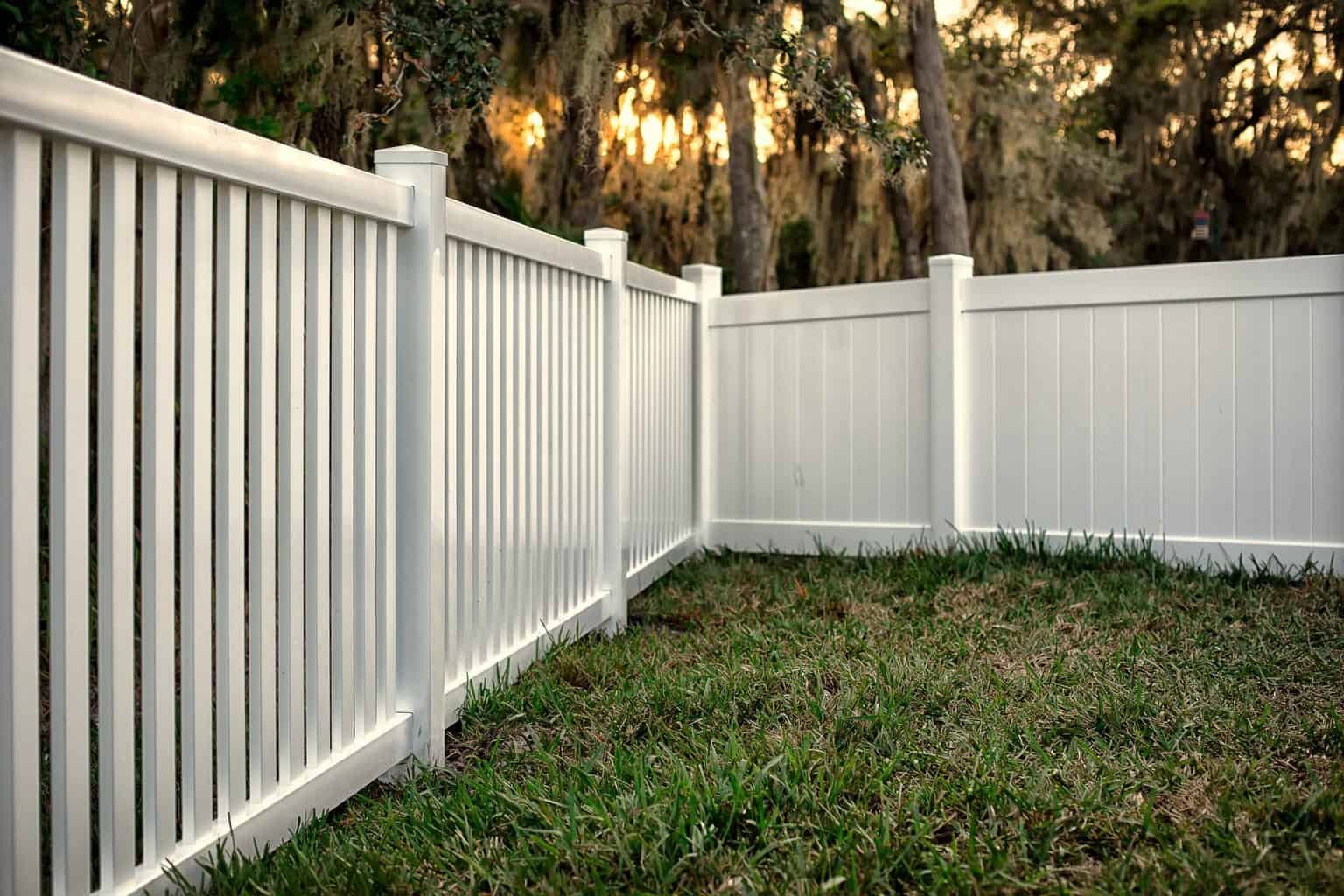 Vinyl fencing is made from PVC that is combined with special ingredients that make it strong, durable, and weatherproof. Compared to wood, a vinyl fence is non-porous and easy to clean, making it able to last a lot longer with little to no maintenance.
Installing a vinyl fence costs about $20 per linear foot on average. Depending on the size of the yard, a typical household would spend $2,800 to $5,500 in total for a vinyl fence.
The style of vinyl fence you choose, and there are quite a few options, will also make an impact on the cost. But overall, with its increased longevity and low maintenance, it will pay for itself in the long run.
Composite & Trex Fencing Cost
Composite fencing is a combination of recycled wood and plastic designed to resemble wood. It is similar to vinyl, being a great low-maintenance and durable option but can warp, expand, or shrink in extreme weather.
On average composite fencing costs $23 to $37 per linear foot, making end costs for an average household about $3,450 to $5,550.
The cost for a composite fence is definitely on the high end. Even so, it can last over 20 years and requires little to no maintenance, and comes in a variety of colors and styles, making it a worthwhile investment in the long run.
Wire Fencing Cost
Wire fencing, like barbed wire, hog wire, or welded wire fencing, is more utilitarian than privacy fencing. Its use is more common for households on large properties with livestock.
Installation of a wire fence can range between $1 to $7 per linear foot, with end costs around $1,254 to $5,852 per acre.
If you are looking for more functionality rather than privacy, then wire fencing is a good way to cut some of the costs of installing a fence.
Hog wire fencing ranges in price, starting at $0.75 to $3.25 per foot, and is becoming more popular due to its affordability and attractive wood frame.
Welded wire fencing costs, on average, about $1.48 to $1.58 per foot. It is commonly used around farms and is much safer but more expensive than barbed wire fencing. It is also harder to install and maintain.
Barbed wire costs $1.25 to $1.48 to install and is great for fencing long distances and keeping animals in or out. The downsides are it's unattractive, can easily be cut, and can be dangerous to children.
Other Fence Materials and Their Costs
There are a lot more fencing options to choose from than just the ones listed here. The ones listed above are the most common and budget-friendly.
You could also do the following:
An electrical fence
A board on board fence
A wrought iron fence
A steel security fence
Even a stone or concrete fence
All of these will cost considerably more than our five picks above, but there are definitely reasons you may choose them.
Other Cost Considerations to Building a Fence
Figuring out what fence materials to use is not even the first step to building your fence. Before you even start, the first step would be to get a fence permit. You usually don't need a permit if you are building a fence that is 6 feet or under, but it is still good to check with your local planning and zoning office or your HOA (if you have one). A fence permit can cost between $25 to $50.
Other things to consider that will affect the overall cost are:
Hole digging labor and equipment
Slope leveling labor and equipment
Additional equipment if the ground is soggy
Job complexity (corners add labor and material costs.
Do you want a gate? Gates add anywhere between $150 to $500 per gate.
Do you want an extra-long or extra-high fence? That could add 20%-30% to your installation costs.
Like with most projects, always take into consideration the full scope of the project and don't just go off of a quick napkin calculation of length/price.
How to Cut Fencing Cost with Repurposed Materials
Whether you want to cut building costs or want to explore your artistic side, using repurposed materials to build your fence is a great way to do both. In this day and age, ingenuity around creating something new with something old is highly encouraged.
There are countless examples of people doing so across the internet. Some examples are an old door fence, wine bottle fence, ceiling tin fence, shipping pallet fence, or even a fence made of old bicycle frames. The possibilities are endless.
Fencing Materials: Cost VS Function VS Aesthetics
Overall, building a fence can be an expensive endeavor between materials, labor costs, and any other unexpected costs that may arise during the build. It may be in your best interest to hire a licensed professional to help make the hard decisions and make sure that you are building your fence to last. Be sure to know what side of the fence is yours vs your neighbors, as it could result in you having to pay if its considered their side!