Climbers come in diverse colors and styles. Many people choose them to help block out noise, add privacy or shade, and add natural beauty to a backyard or garden. But while climbing plants and vines add so much to the yard, you might wonder if they cause any damage to the fence they're climbing on.
Some fences can be damaged by climbers, but it depends on the material of the fence. Chain link and vinyl fences are the best for climbers and don't tend to suffer damage. A wooden fence, however, can develop mildew and rot from supporting the wrong type of climbers.
Read on to learn which types of climbers will or will not damage fences and what kind of alternate supports can be used in the event you do not want climbers on your fence. Be sure to know if the fence you want the climber plants on, is actually your fence, and not your neighbors.
Which Fences Can Climbers Damage?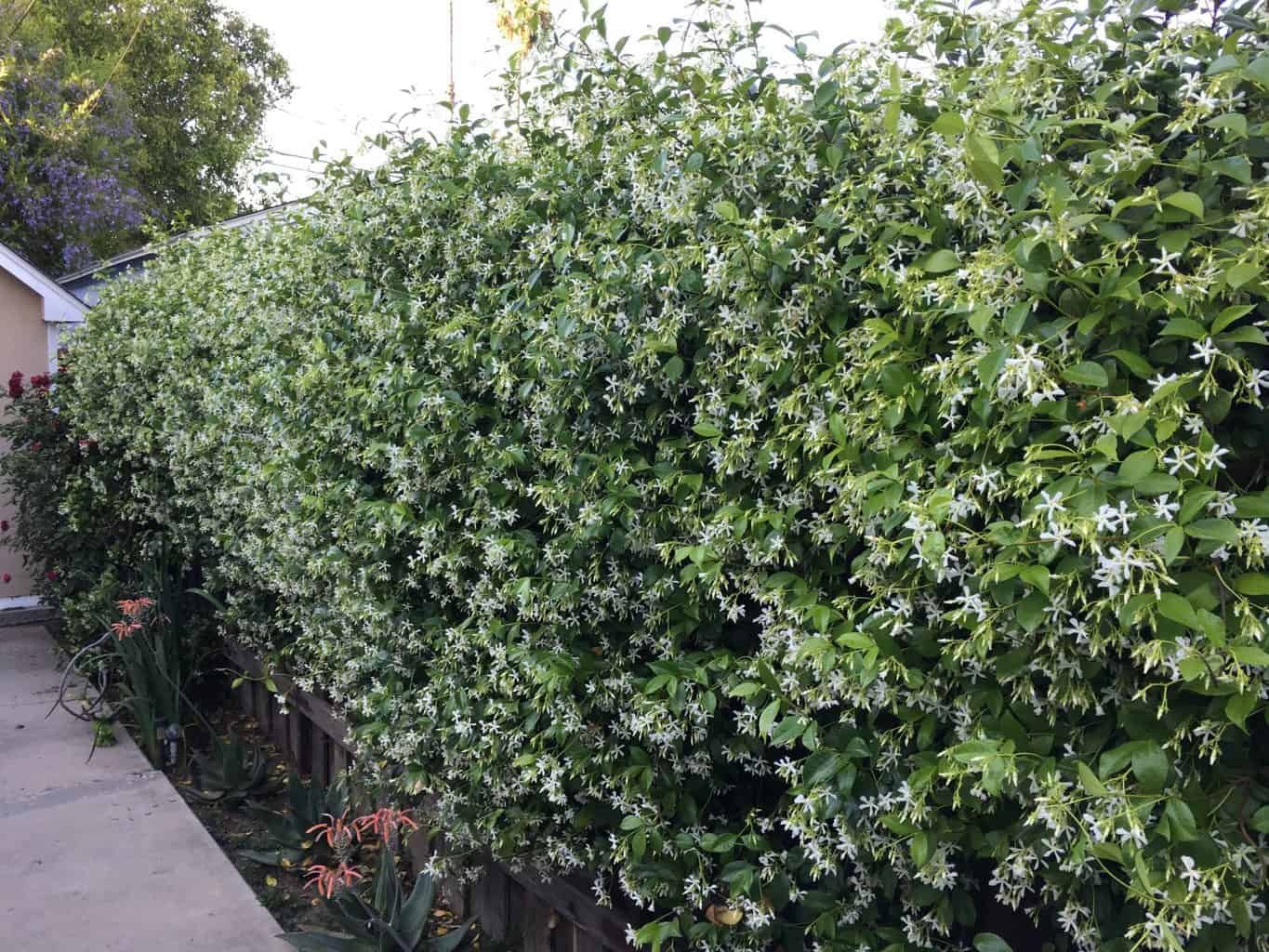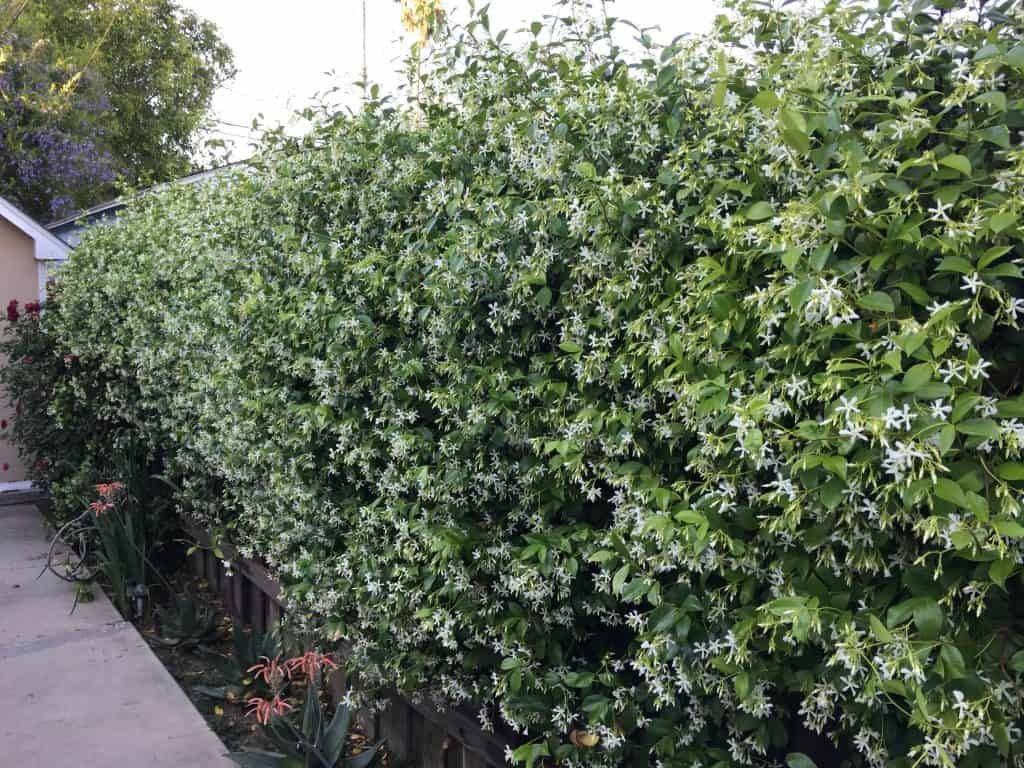 Wooden fences will take the most damage from the wrong types of climbers. The weight of the climber and the amount of moisture it attracts and holds in the fence can be big problems for wood. As you see from the above picture, the jasmine is beautiful in bloom but you can barely see the wood fence on the bottom.
Climbers Can Be Too Heavy for a Wooden Fence
Wisteria and Virginia Creeper are some examples because these can both be heavy and have stronger stems or vines. Climbers can become heavy over time, and a wooden fence may not be able to continuously hold the weight. The climbers with a woody type of vine can become strong enough to break a wooden fence.
The Moisture of a Climber Can Destroy a Wooden Fence
Wooden fences have slats in them. While this gives climbers the ability to tightly wrap around or strongly hold onto the fence, it can also trap in a lot of moisture. Having moisture trapped between the fence itself and the climber can bring insects, fungus, and rot, which will cause the wood to degrade over time.
Choosing Climbers That Won't Damage a Wooden Fence
Some climbers can grow on wooden fences; you just need to take precautions when choosing which type you plant. Annual, non-woody climbers, such as morning glory or sweet pea flowers, are the best types of climbers to grow on a wooden fence because:
They are not as dense
They grow quickly
They should be removed at the end of their growth year
By being able to remove the climbers at the end of their season can give your wooden fence a chance to breathe until the following season. By not continuously having climbers covering the fence, in the long run, the wood can be given a chance to last longer.
Which Fences Are More Resistant to Climber Damage?
Chain link and vinyl fences will work the best with climbers while having minimal if any, damage at all. Both fences can handle heavier climbers along with having the ability to have what a climber needs to have to climb.
Climbers that need to wrap around or hold onto something to climb can find these characteristics in a chain link or vinyl fence. Both fences also have the inability to rot, which in the long run, can help keep your climbers safe.
Here are a few characteristics of chain link and vinyl that make them a great choice for climbers:
| Chain Link Fences | Vinyl Fences | Corrugated Metal Panel Fences |
| --- | --- | --- |
| Cannot rot or get damaged by mildew | Cannot rot | Can't rot |
| Great for climbers that need to wrap around or twine around an object to climb | May grow mildew, but this can be washed off if needed | Can grow mildew, but easily washed off |
| Climbing Jasmine, Wisteria and Grapevines will make good climbers for this kind of fence | Coral Honeysuckle and Clematis will make good climbers for this kind of fence | Climbing Jasmine as well as others already listed |
The Pattern of Chain Link Fencing Is Great for All Climbers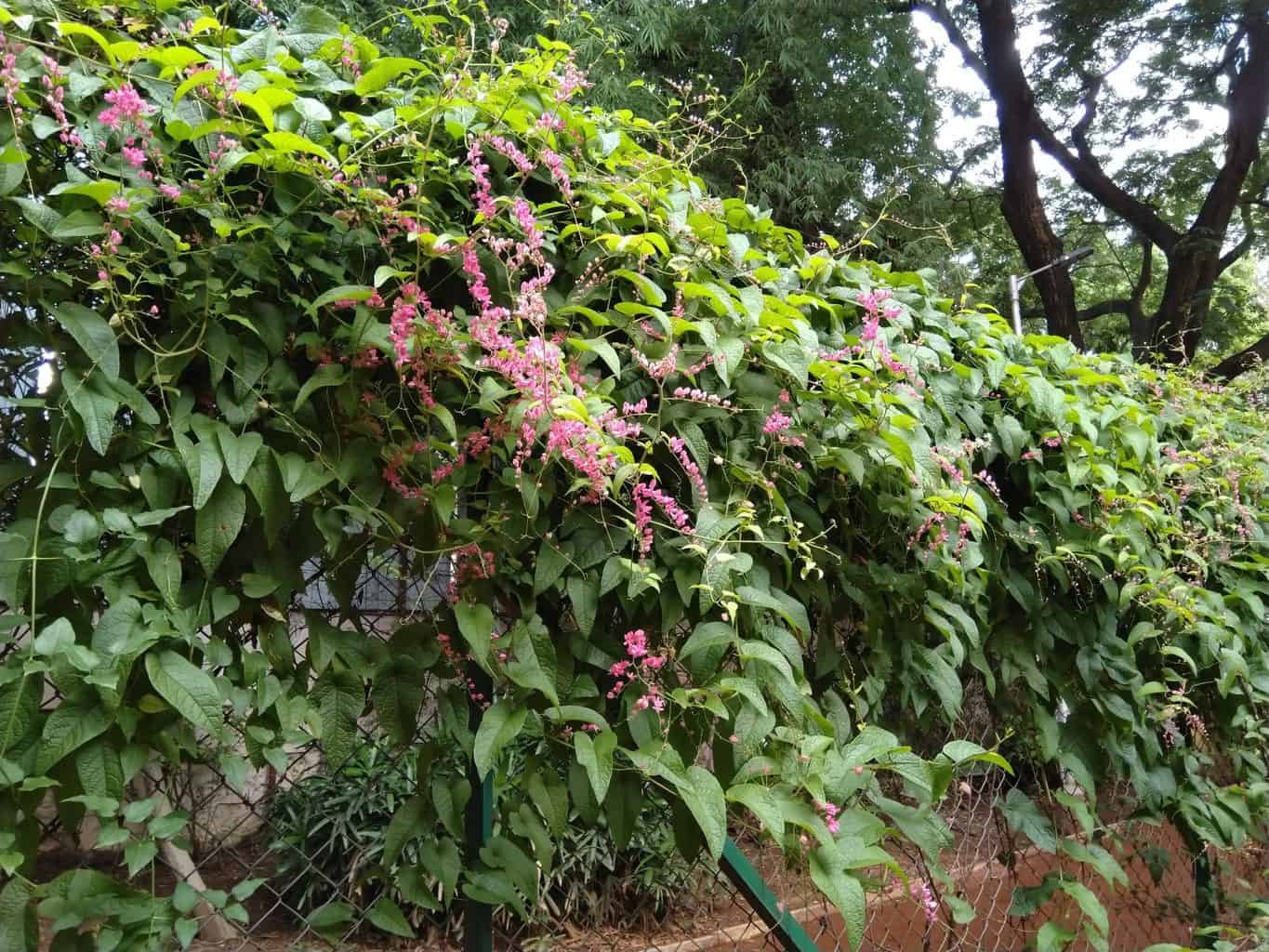 Chain link fences will be the most resistant to climbers because of the way the fence is made. The construction and pattern of a chain-link fence are similar to a trellis in that the climbers have a lot of freedom to grow. They can:
Wrap around the links of the fence
Grow horizontally and vertically
Climb sideways and not just up.
Have more available space on which to grow
Letting climbers climb a chain-link fence can also add privacy to your backyard. Depending on how thick the plant gets, there will not be much room to be able to see through. If you own a higher chain link fence, the climbers can also add shade to your backyard. If you're interested in other ways to add privacy to your backyard, check out our article for the fastest growing trees for privacy.
Vinyl Fences Work Well for Climbers with Tendrils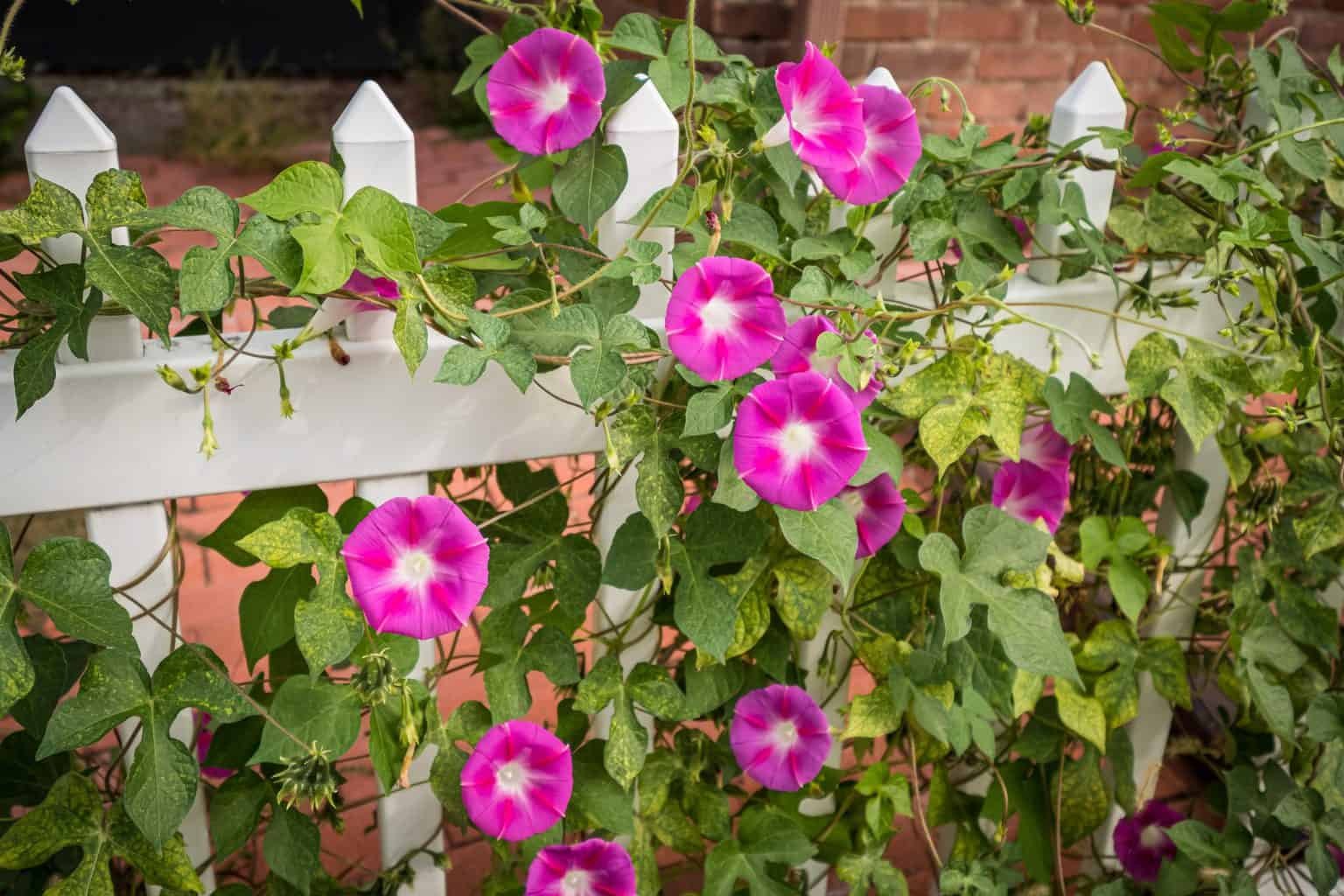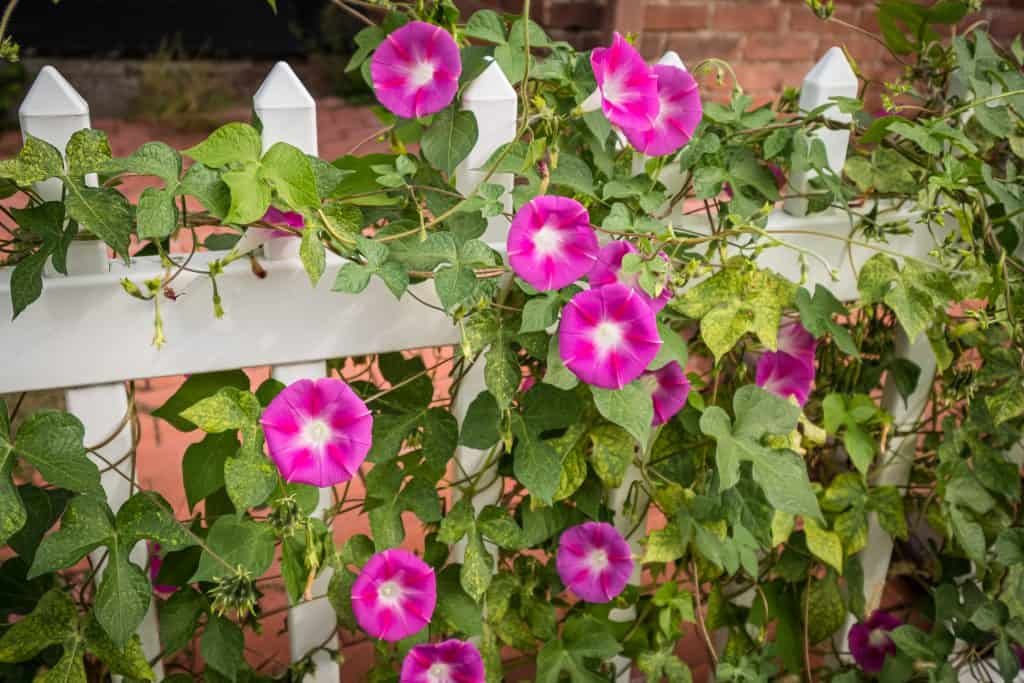 Climbers that have tendrils work well on a vinyl fence because, with the flat surface of the fence, the tendrils can reach out until they find a good place to hold onto. Once the tendrils have something to attach to, they can climb in that direction. Good choices include honeysuckle and clematis.
This type of fence can hold moisture, but because of the material it is made from, it will not ruin the fence itself. The moisture may attract bugs, but this may or may not cause a problem depending on what other plants are planted nearby. Mildew can grow on this type of fence, but it can be cleaned off if needed.
Corrugated Metal Panel Fences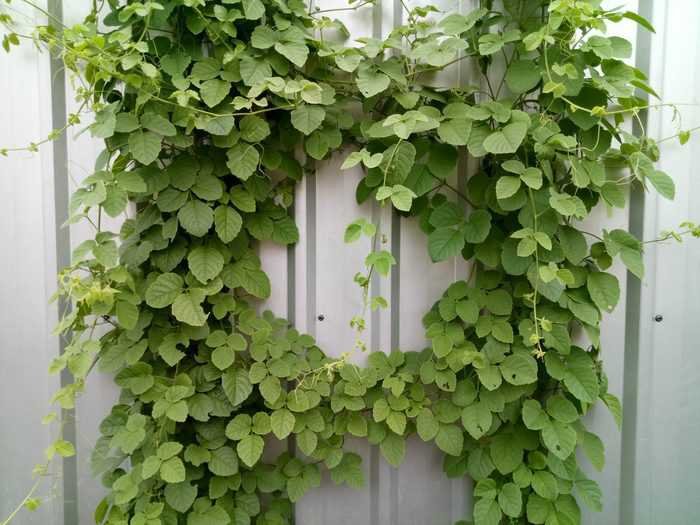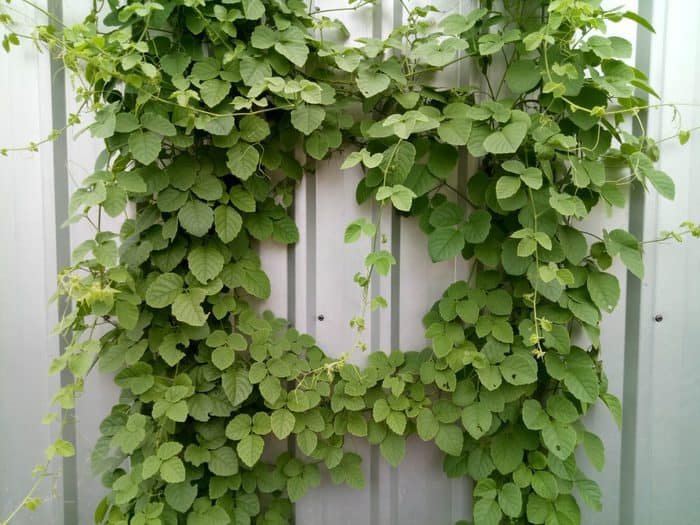 Corrugated metal panel fences like the fences above will not rot like a wood fence with climbers. It can grow mildew but it is easily cleaned off with or without a pressure washer. Like the vinyl fence, it has more flat surfaces, vines with tendrils would work best.
I'm in the process of replacing my current wood fence with a metal panel fence and plan on growing climbing jasmine over all of it.
Can Climbers Survive if a Fence Needs to be Replaced?
If you are growing a perennial vine on a wooden fence and find that the wood has rotted over time, you may wonder if you can do anything to save that plant. Climbers do have the ability to survive if a fence needs to be replaced.
Reinforcement of the fence. If you can start with a new fence, metal eyehooks and wire can be attached to the fence to help train the climbers. This could help hold off having to replace the fence.
Prune the plant to prepare for fence removal. Pruning your climbers or cutting them down low enough can keep your plant healthy and can help with growth. You can retrain the vine on the new fence.
Train the new growth onto support. A trellis or another support system can be put in place in front of the fence. The climbers can be trained to grow onto the trellis and grow up from there, giving them the ability to replace the part of the fence that is damage
Transplant. This is the trickiest option for an established climber. If the climbers on your fence need to be transplanted, this needs to be done with precautions. The new area for your climbers needs to be set up before you move it from the space it is in. Also, make sure all the roots from the climbers are detached from the old hole and moved to the new hole.
With special care and precautions, your climbers can be climbing your new fence in no time.
What Can Be Used for Climbers Instead of a Fence?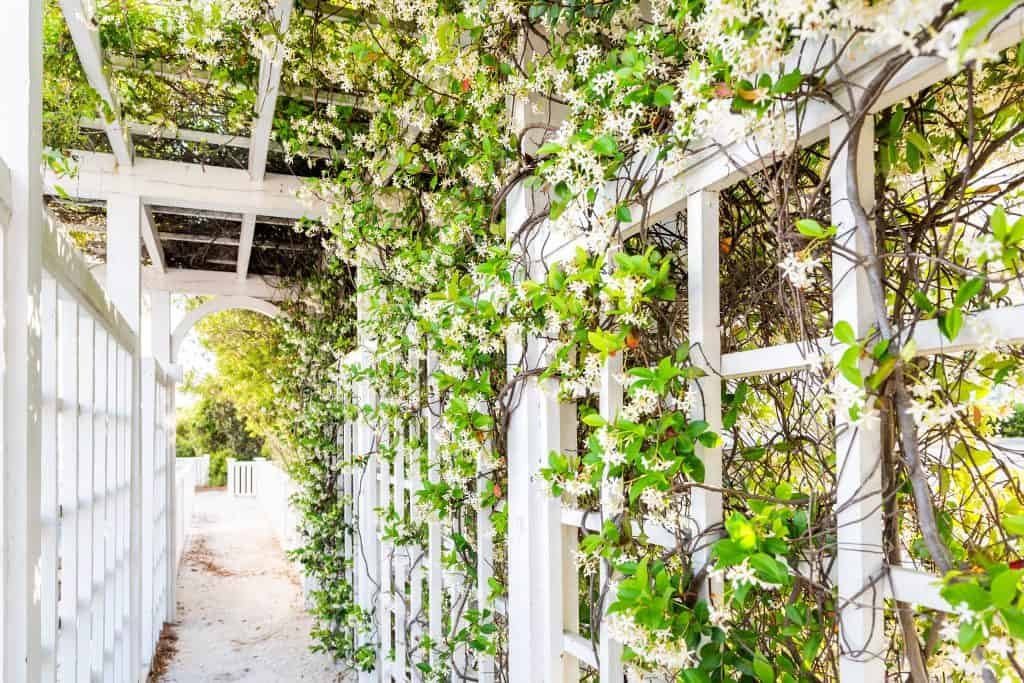 Maybe you're thinking about bypassing the use of the fence altogether. You can still have beautiful climbers by using a premade or DIY trellis support.
A trellis can come in many different shapes, sizes, and materials. A trellis can be extremely useful for growing climbers that can eventually get very heavy and can stop the risk of damaging your fence. Trellises can be pushed into the ground and be flat, or they can have a stand-alone shape of their own.
DIY. The DIY Network has great instructions on how to build an A-Frame out of PVC (Source).
Metal arches. Arches are another suitable trellis that can be used for climbers. Arches can add decoration to a backyard or a walkway.
Cages and ladders. These can be used as a trellis and as decor in your yard. Ladders and decorative bird cages can make a colorful smaller area for climbers.
Concrete walls or brick walls. These surfaces are helpful for heavier climbers like wisteria or clematis that may damage smaller trellises, and it can also help add beauty to an area that may not be something you constantly want to look at.
For the most part, anything that can stand up by itself or with some support can be made into a trellis. Adding support to a trellis either by putting it into the ground or by having it be strong enough as a stand-alone can sometimes be better than using a fence. This way, too, by using some form of a trellis, your fence stays intact.
Conclusion
All in all, climbers can add great beauty to a garden or backyard, be it big or small. While some types of climbers can damage certain fences, there are still many other climbers to choose from that will not. If a fence is not able to be used, a trellis can help take its place. If you ever have any additional questions, any associate at your local garden center can help you pick out the right climbers for the space you have available.