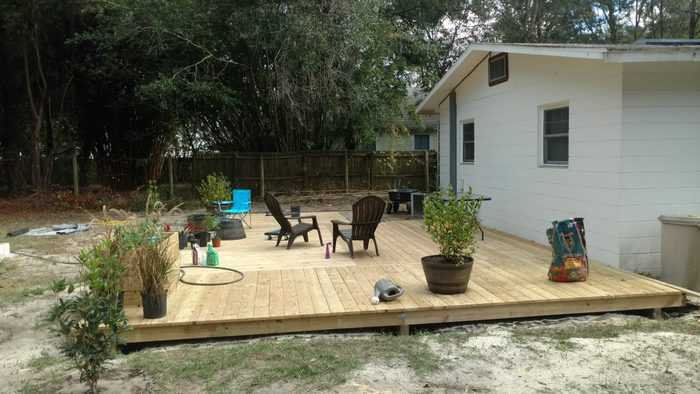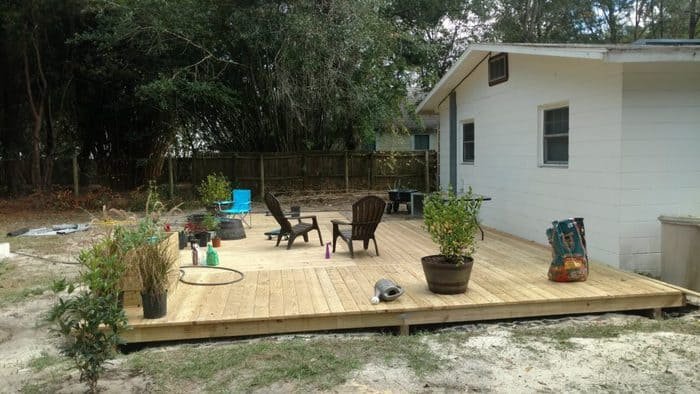 If you're looking for an honest review of the CAMO hidden fastener system, we will discuss our experience using CAMO for our own deck build.
We chose CAMO because we wanted a hidden fastener look for our new deck. CAMO was the only hidden fastener system at the time marketed for pressure treated deck boards.
We'll discuss how the CAMO system works, how our installation went and how the deck is holding up several years afterwards.
CAMO Hidden Fastener System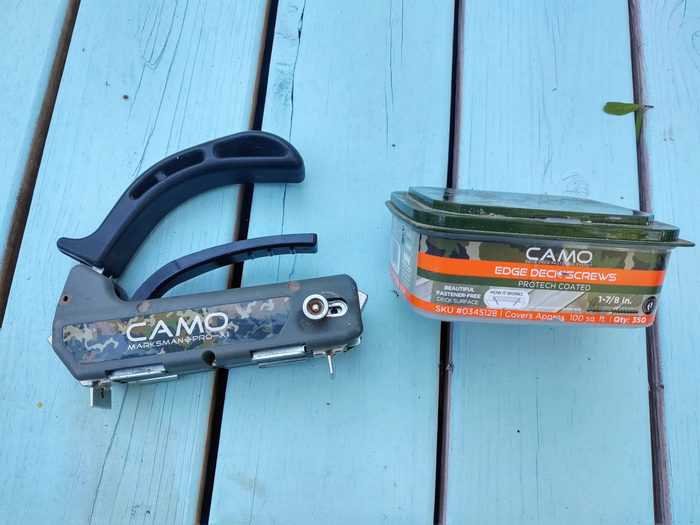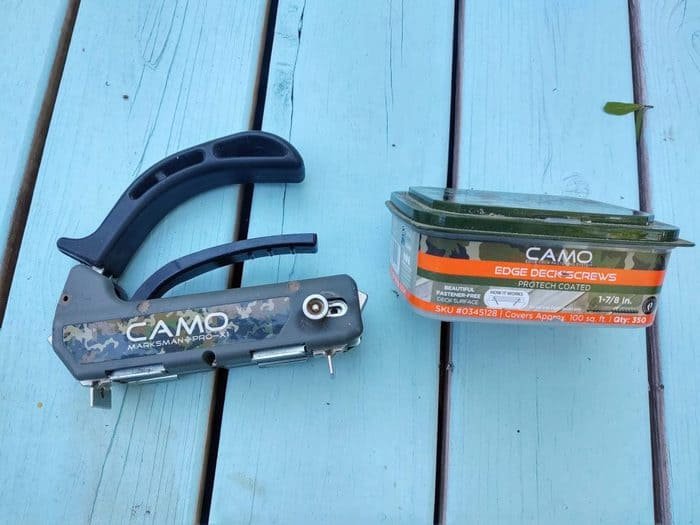 You can find the CAMO system at your local Lowe's stores which is where I first noticed it when I was looking at building a deck for our backyard. After noticing it in the store, I did some online research and was impressed with how easy the system was to install hidden deck fasteners.
Most other hidden deck fasteners, are very expensive and many times, very time consuming to install. CAMO screws are more affordable and their Marksman Pro X1 tool used to install the screws is much faster, since you can screw both sides at the same time.
The Marksman tool clamps onto the deck board for a secure fit, while leaving a 1/16 gap between deck boards. This gap is key as pressure treated boards will shrink as they dry, leaving a bigger gap. If you were to use a different system, the gap would be too big since most systems leave a 3/16 to 1/4 gap during installation.
The Marksman tool is specifically designed to be used with the CAMO fasteners which reduce splitting and cracking without having to pre-drill. Once the tool is clamped on the deck board, it has two diagonal pockets on each edge that holds the screws at the perfect angle to drive through the deck board into the deck joists.
It is a very easy system to use to install your deck boards. and wasn't that much longer than face screwing deck boards. Depending on your experience with face screwing deck boards, the system might be faster since it takes more time to make sure your face screws are lined up correctly.
Our Deck Installation with CAMO System
Our experience with using the CAMO system for installing our pressure treated deck boards went very smoothly. The Marksman tool was extremely easy to use and the screws went in quickly without any splitting of the deck boards.
While most of the screws are hidden, you do have to face screw against the edge of the house as you have no way to get the screws in against the house.
I was highly impressed with how our deck looked with the CAMO hidden fastener system. I never thought I would be able to use a hidden fastener system with pressure treated boards.
One Year After Installation
I will preface everything said below that we have a low deck and even though I dug out 6 inches of soil underneath and put in 3 inches of gravel to help with moisture, but I'm sure we don't get adequate ventilation underneath as a higher level deck.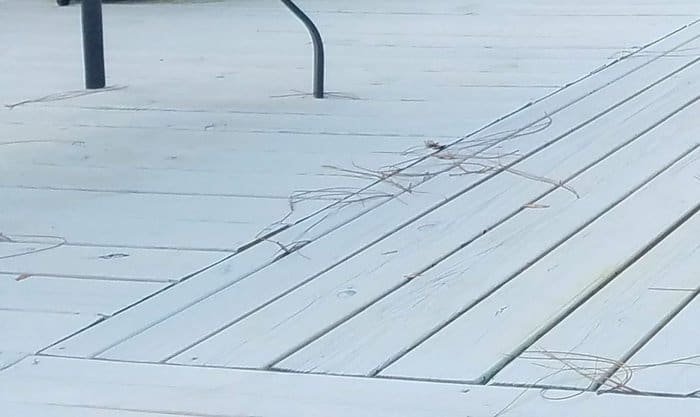 A year after installation, we started noticing the edges of the boards sticking up in different areas of the deck, especially where it got the most sun. I believe the difference in moisture levels between the top and bottom of the deck boards, made the boards twist, which caused the screws to lose grip in certain areas.
In the pic above you can notice some of edges at a slight angle and even see a couple of boards I had to face screw. I don't have a before picture of how high the boards were at the edges.
Some of the boards I was able to use longer camo screws to resecure the deck boards to the joists, but in other areas, I had to face screw the boards down.
Also, unscrewing camo edge screws are very difficult. Since the head is slightly larger and many times recessed in the board, when you screw it, the head blows out both sides of the board, making a huge unsightly split.
Other times if you don't have the proper angle to unscrew it, the screw head will strip causing more problems to get the board up.
Conclusion
Hindsight being 20/20 and now knowing that the torque applied to deck boards with different moisture levels between top and bottom being very high, face screwing is the most secure option for low decks.
If I lived in a dryer climate or had a deck that was 18 inches off the ground, I wouldn't hesitate to use CAMO fasteners again. Sadly, they just weren't the best solution for our deck but I believe they have a great system that is very easy to use for homeowners wanting a fastener free looking deck.