Are you looking for backyard fence ideas for your home?
For most homeowners, backyard fences bring security and a sense of style while also making the perfect area for your children and pets to play.
In this article, we'll share some stylish backyard ideas for your home.
Horizontal Fence
Horizontal fences are one of the most popular backyard fence ideas. It's one of our favorites to build and helped our best friends build theirs, with a twist.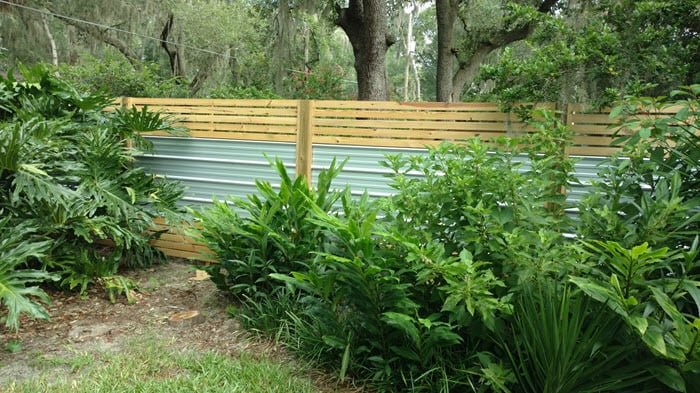 You can make horizontal fences from all kinds of materials, including wood, metal, and vinyl.
What's great is you can use them to create different looks, from traditional to contemporary.
You can choose a horizontal fence with evenly spaced boards if you want a classic look.
For a more modern look, you can opt for a staggered or asymmetrical design.
You can also add decorative elements, such as latticework, to give your fence a unique look. Whichever route you choose, a horizontal fence is a great way to add security and style to your home.
Shadow Box Fence
A shadow box fence is also known as a friendly neighbor fence because it looks the same on both sides.
One of the advantages of the shadow box fence is that it allows for some airflow.
If you live in an area with high winds, this type of fence can withstand the gusts in your backyard.
There is a gap with the shadow box fence so if you want more privacy, then you'll want to make the gaps smaller to help with that.
Stone or Brick Fences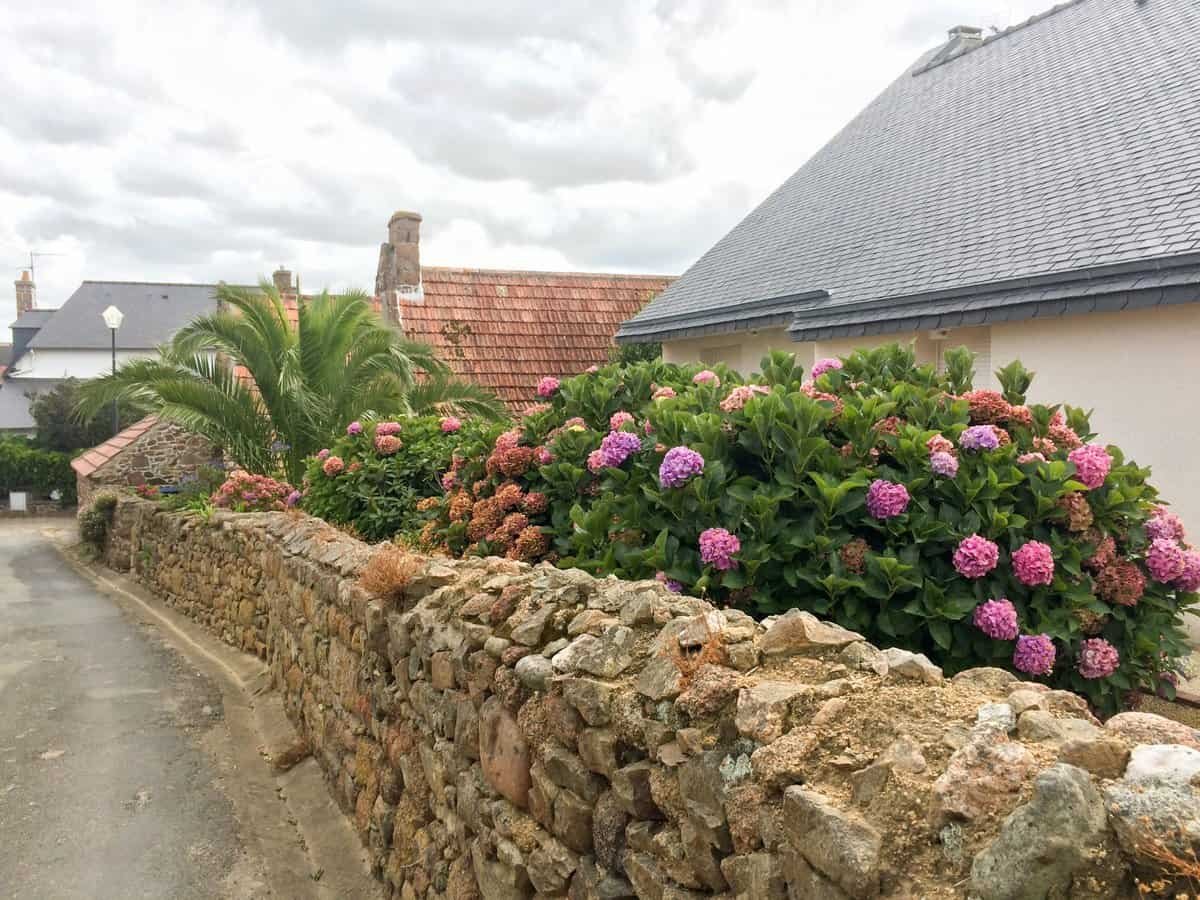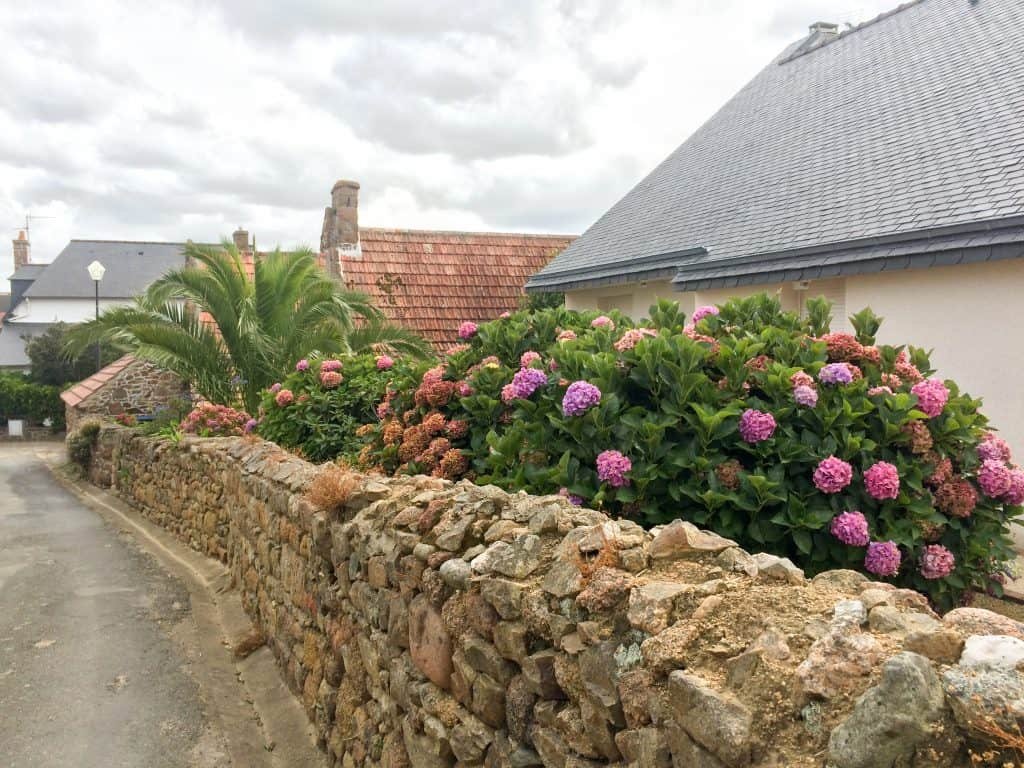 A stone or brick fence is a solid structure to create for your backyard.
Plus, it can be a great way to add some extra curb appeal to your home. If you're looking for something a little more traditional, a stone or brick fence is a great option.
If the modern look is what you want, then you could try using different colors or patterns of bricks or stones to create an interesting design. Either way, a stone or brick fence is a great way to add some extra security to your backyard. Because of it's structure, it's also a great dog fence idea.
Bamboo Fencing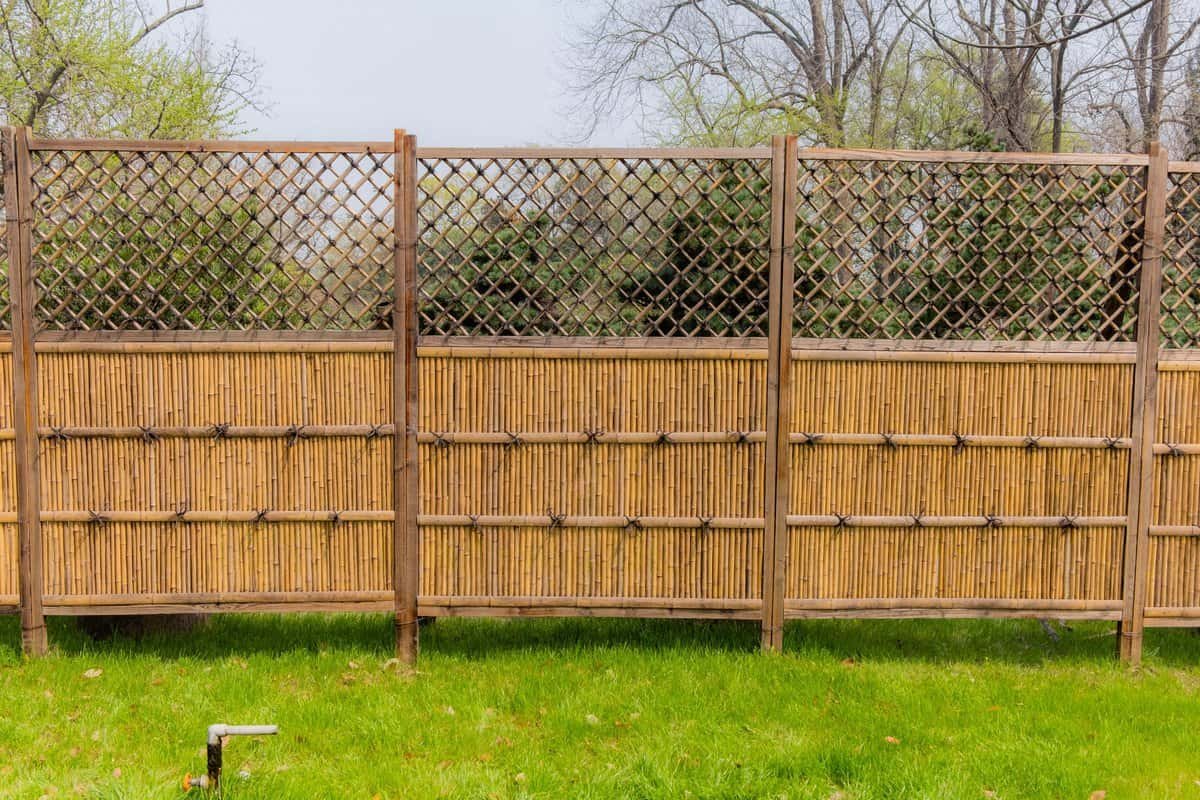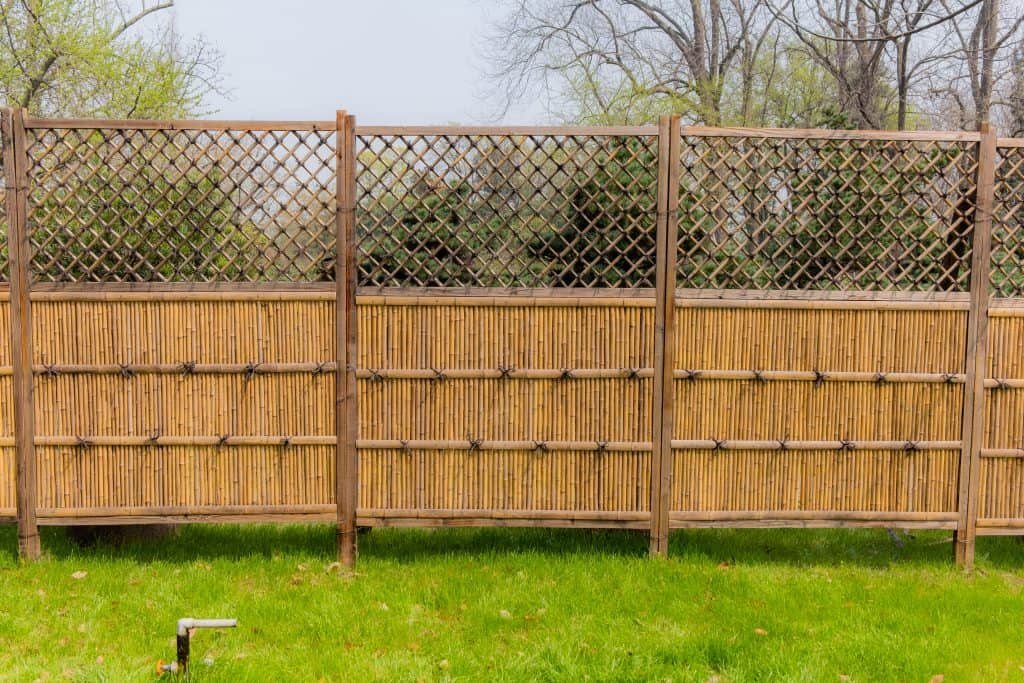 Bamboo is one of the most sustainable materials on the planet.
It grows quickly and doesn't require pesticides or herbicides to thrive. Bamboo fencing is a great option for those looking for an eco-friendly fence.
Bamboo fencing panels are often made from recycled materials and can be reused or recycled when you're done with them.
Bamboo is also a very strong material, so it can withstand high winds and heavy rain. If you live in an area that experiences extreme weather conditions, bamboo fencing is a great option for you.
Bamboo fencing can be installed in a variety of ways.
You can choose to have it professionally installed, or you can do it yourself. There are plenty of DIY bamboo fence kits available that make installation easy.
Or you can choose to plant bamboo in a straight line like our neighbors did and combine it with something like a chain link fence.
Composite Fencing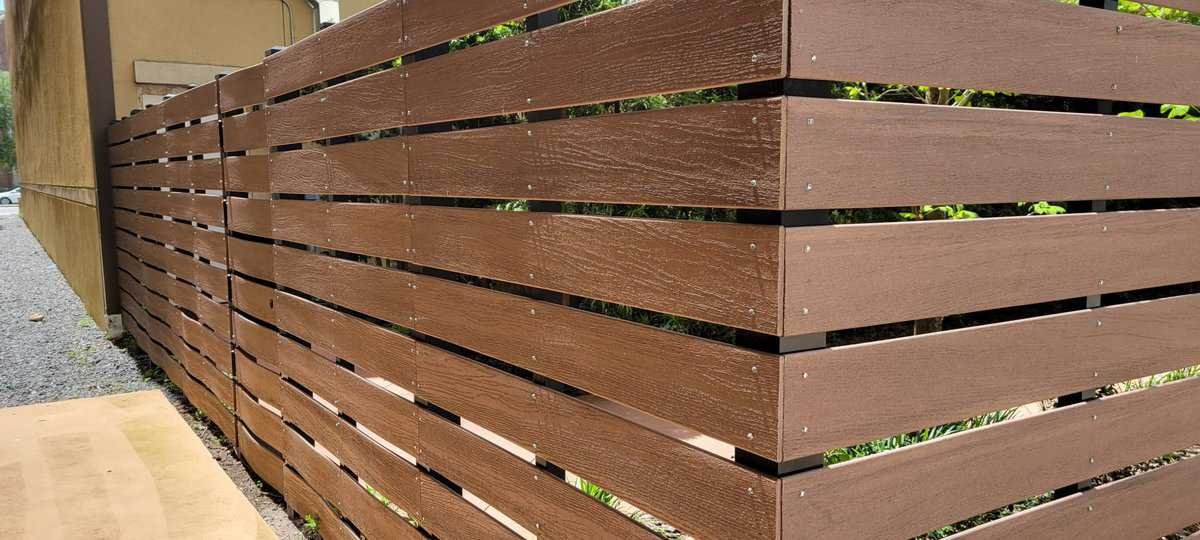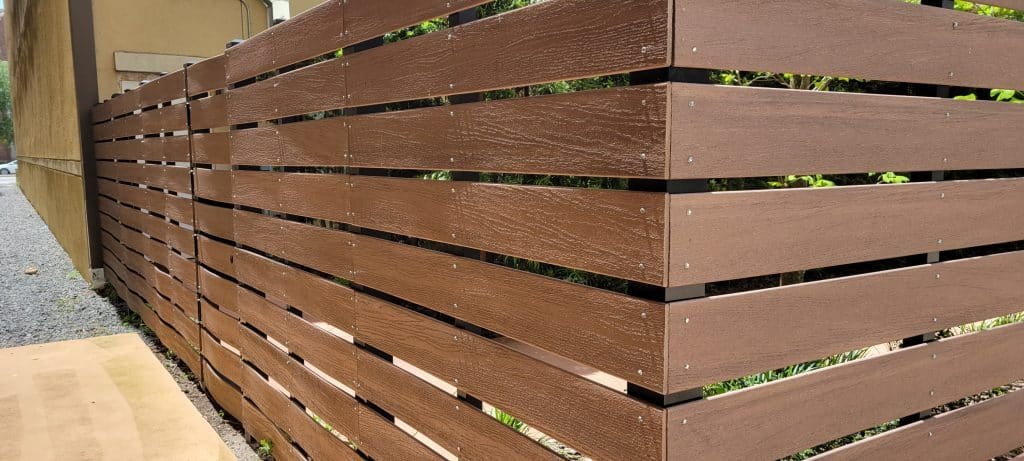 If you're looking for fence ideas that are both attractive and low-maintenance, composite fencing is a great option.
Composite fencing is made from a mix of wood fibers and recycled plastic, and it offers the look of wood without the required upkeep. It's basically the composite deck materials, but used for fencing.
Plus, it comes in a variety of colors and styles to suit any home.
Another benefit of composite fencing is that it doesn't absorb moisture like wood, making it an ideal choice for climates that experience a lot of rainfall or snow.
If you're looking for an attractive, low-maintenance fence option, composite fencing is a great choice.
One thing to think about is if you can see from the picture above, some spots of the fence are wavy. This might be from the Florida heat.
Picket Fence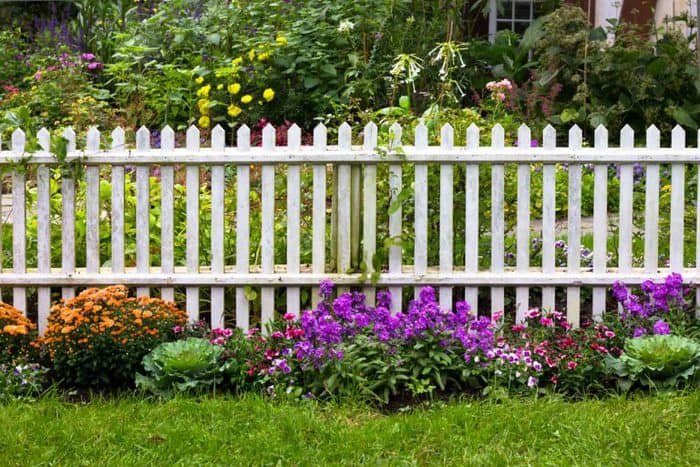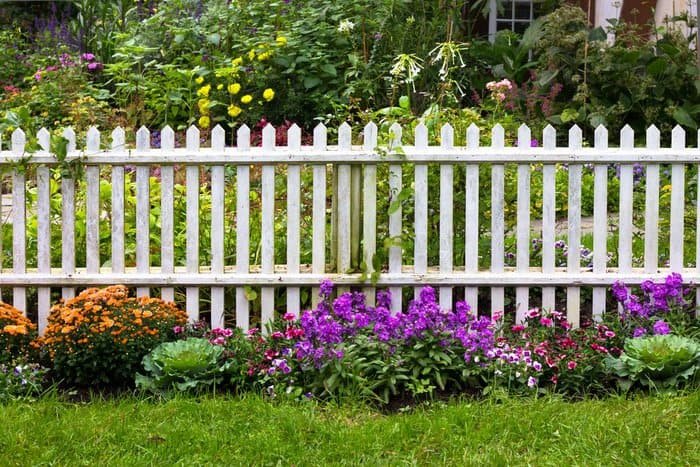 A picket fence is a classic backyard fence idea that features evenly spaced upright boards, usually made of wood.
The "pickets" can be square, pointed, or round at the top, and are often spaced close together for added privacy.
Picket fences are usually painted white or left natural to show off the beauty of the wood.
They can be used as a standalone fence or can be combined with other fencing materials to create a unique look.
Picket fences are relatively easy to build and can be customized to fit any yard size or style and they are a great choice as a garden fence idea.
If you're looking for a simple, classic fence idea, a picket fence is a great option.
Wrought Iron Fence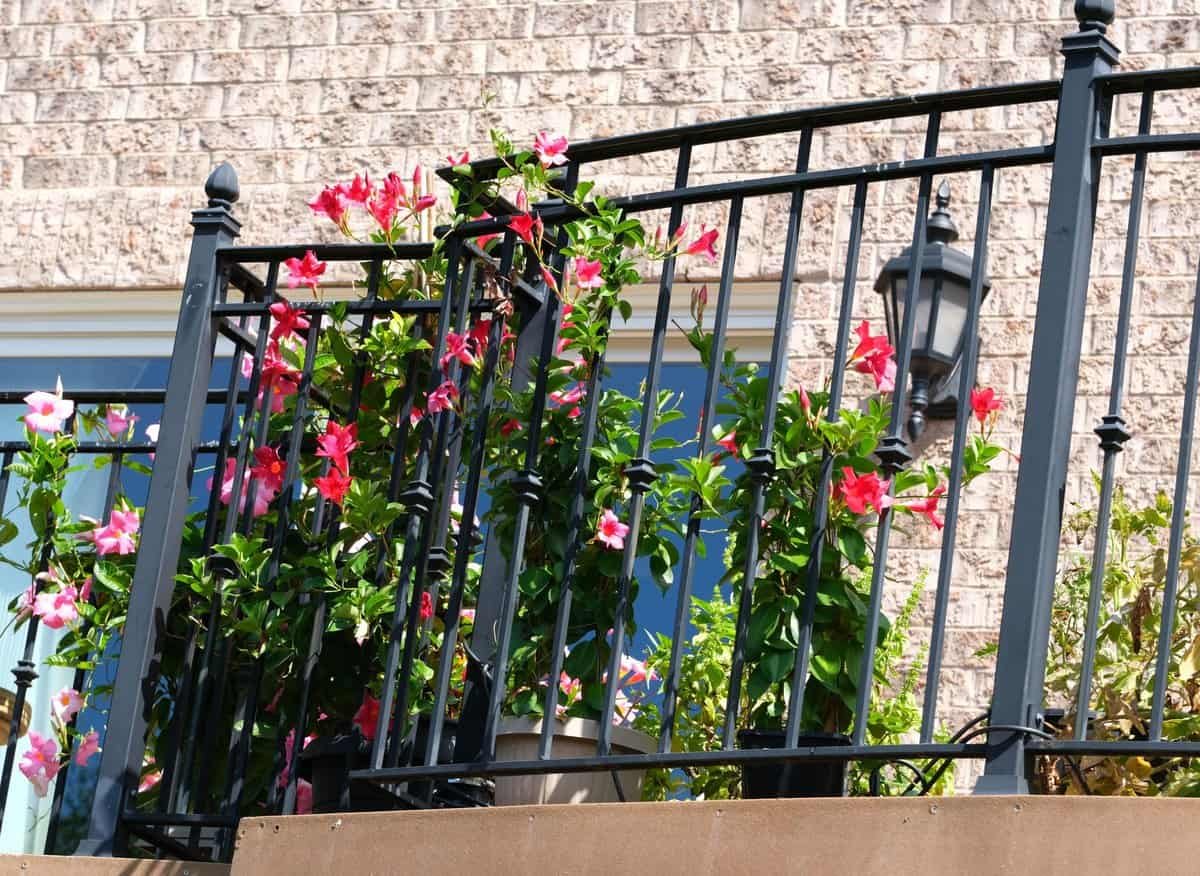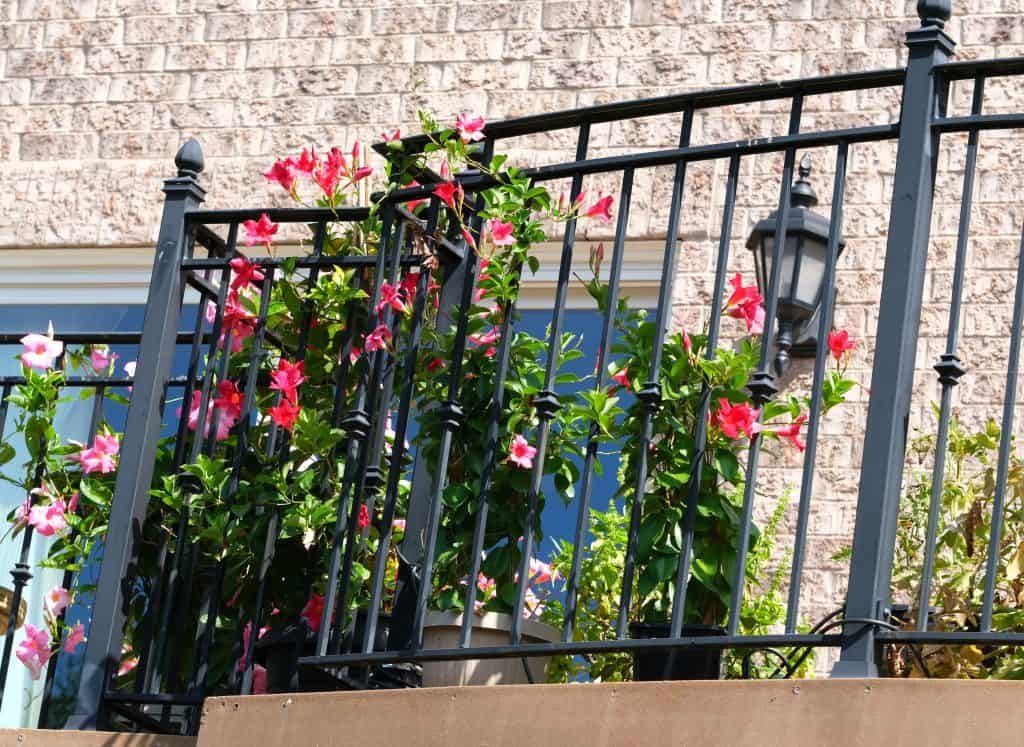 People have been using wrought iron to create beautiful fences for centuries.
Today, there are a number of companies that specialize in creating wrought iron fences. These fences can be customized to fit any size or shape property, and they offer a number of benefits.
First, wrought iron is extremely durable and will last for many years with proper care.
Second, it is virtually maintenance-free and will not rust or rot.
Third, it provides an excellent level of security, deterring would-be intruders.
Finally, a wrought iron fence can add a touch of elegance to any home.
If you are looking for a high-quality fence that will provide years of trouble-free service, a wrought iron fence is an excellent choice.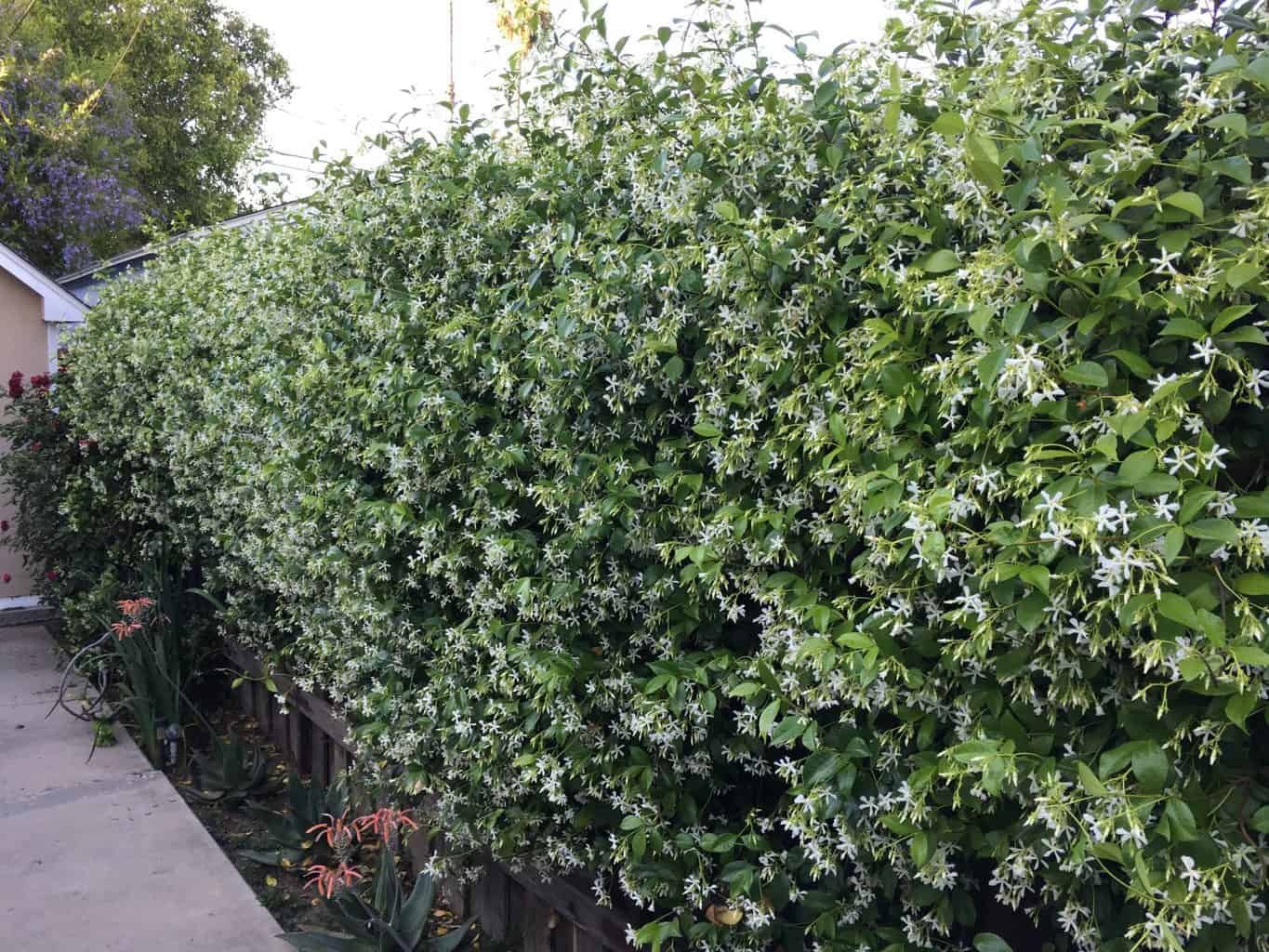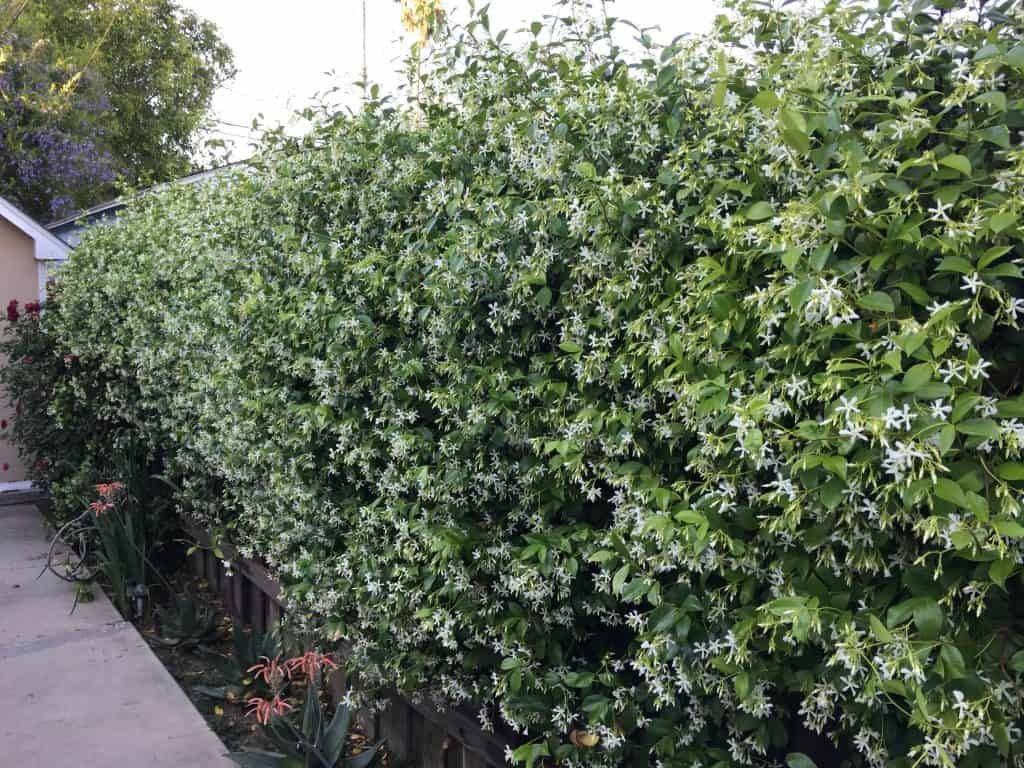 The natural or living fence is one of the most popular fence ideas because it's affordable, easy to install, and looks great.
There are several plants that make good fences like evergreens, bamboo, and hedges.
You can also train vines to grow on a lattice fence for even more.
You can also buy pre-made sections of living fence and then install them in your yard. This is a great option if you don't have much time or if you want an instant screen.
Living fences are also eco-friendly because they provide habitat for birds and other wildlife.
Lattice Fence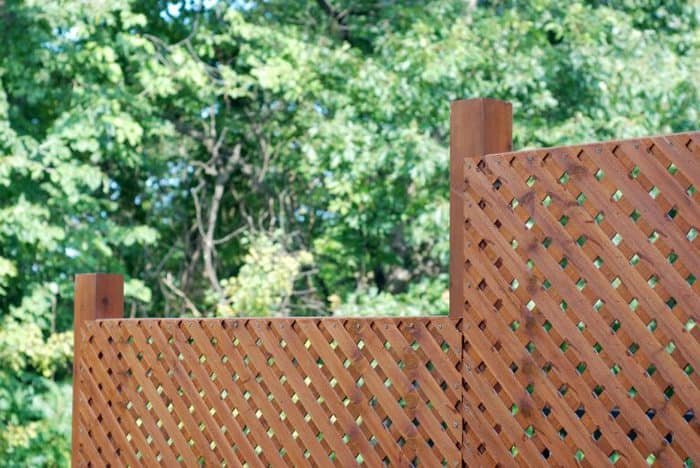 One of the most popular fence screen ideas is to use lattice panels.
These are easy to install and can be built as tall as you want.
You can make them from any type of wood, including cedar, redwood, and pressure-treated pine.
To add more, you can plant fast-growing vines or add trellis panels to the top of the fence. If you want a more decorative look, you can add trim around the edges of the panels.
Planter Fence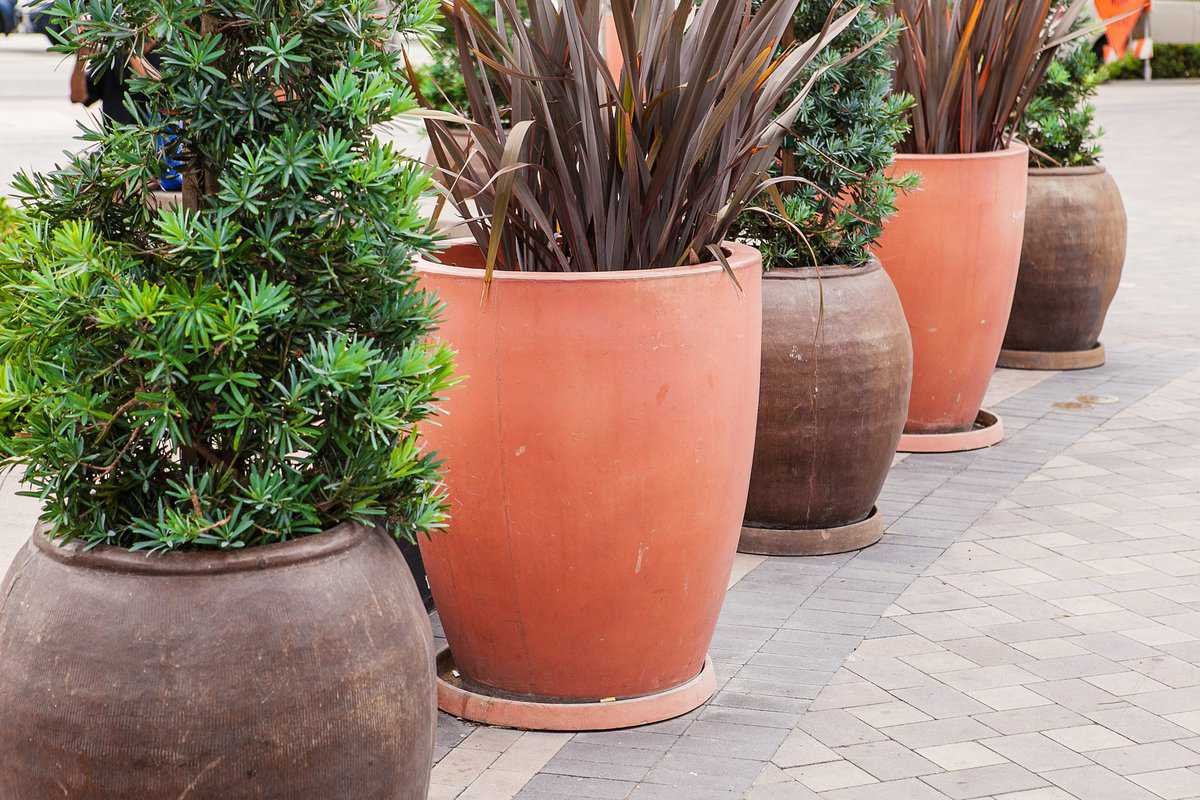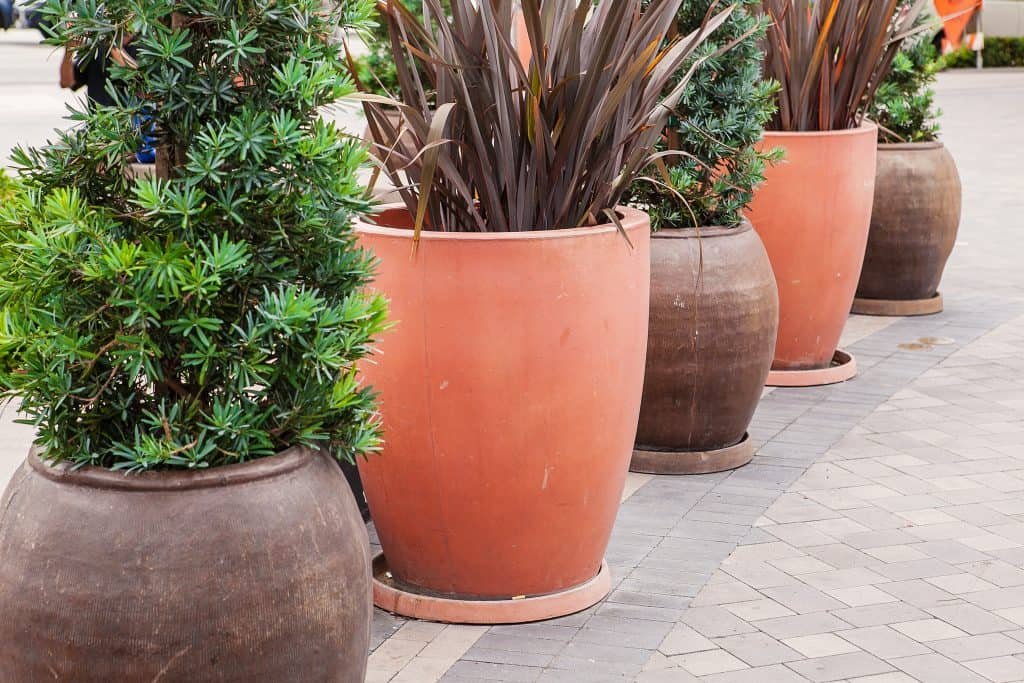 If you're looking for a less permanent solution, consider using planters as your fence structure. By adding planters along your property line, you can create a more natural fence.
This becomes a beautiful living barrier adds visual interest to your yard. You can use any plant you like, but evergreens are a great option because they will retain their foliage all year.
Roses are another popular option, and they can add a touch of elegance to your fence.
Whatever plants you choose, make sure that they are well-suited to the climate in your area.
With a little planning, you can create a stunning fence that will enhance the look of your home and provide the that you need.
Painted Fence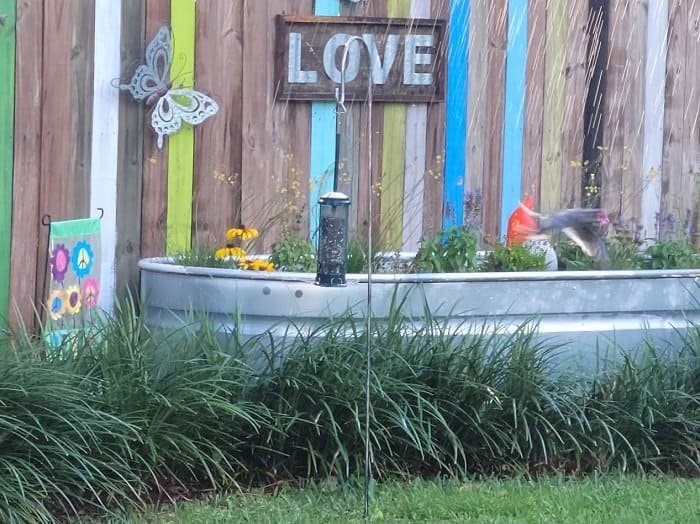 If you already have a fence that you want to give a little more life to, consider a painted fence.
This one is from our best friend's how who wanted to add some color to her backyard and spruce up the area. She chose a few different colors for the effect.
Corrugated Metal Fence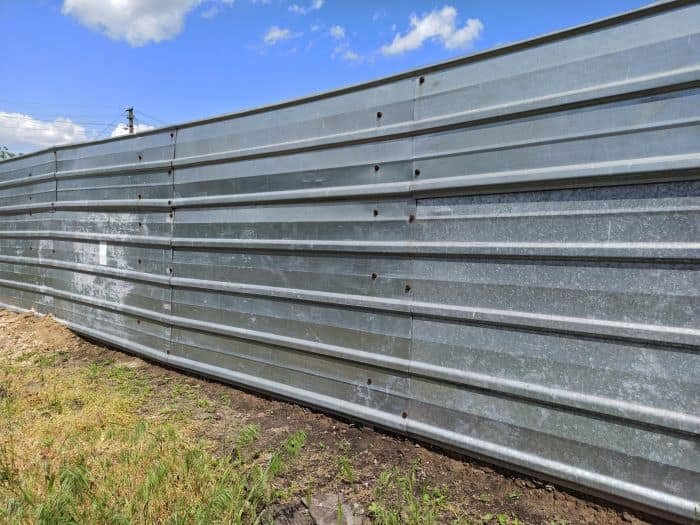 If you're looking for an unique and stylish way to add to your backyard, a corrugated metal fence is a great option.
Corrugated metal is inexpensive, durable, and provides a unique texture that will give your fence a one-of-a-kind look. It's also a great privacy fence choice.
Plus, it's easy to install yourself using simple tools and materials.
We hope this article helped you choose from different backyard fence ideas out there. You may also want to see our guide on how much does a fence cost if you're building your fence yourself.
If you liked this article, then please subscribe to our YouTube Channel for backyard video tutorials. You can also find us on Pinterest and Facebook.