One of the most relaxing pastimes for those who love the great outdoors is sitting around a fire pit with family and friends. If you are looking to invest in a new fire pit or upgrade an existing one while maximizing the cost-benefit, you may be wondering when fire pits go on sale.
Fire pits go on sale in the fall with post-summer clearance deals. However, fire pits can go on sale in the spring when businesses have high pre-summer inventories. You may also find deals throughout the year including holiday sale periods.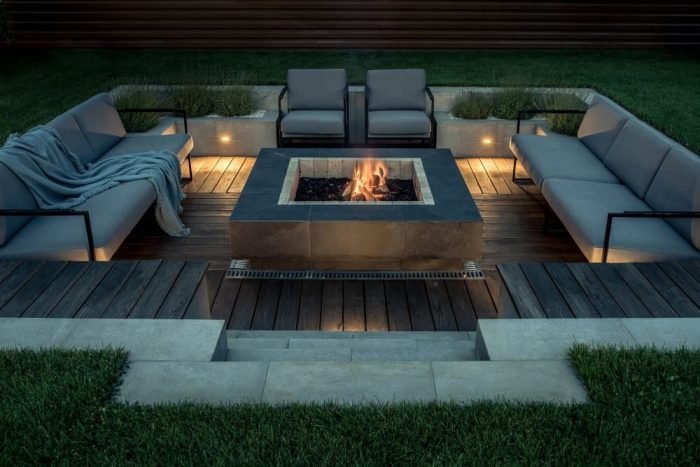 In addition to knowing when fire pits go on sale, you may also be wondering about the different types of fire pits, where you can buy them, and how to choose the right fire pit. Read on for all you need to know and more!
Sale Periods for Fire Pits
If you want to maximize your cost savings when purchasing a new fire pit, it is important to look out for the most popular sale periods. While you will be able to find sales throughout the year, there are certain times you'll want to keep your eyes especially peeled for the best deals.
Fall Months: Post-Summer Clearance Sales
Fall is one of the best times to find sales on fire pits, as many businesses hold post-summer clearance sales in-store and online. Given the popularity of outdoor equipment for the summer, many businesses stock up on inventory in the early spring months in preparation and end up with excess by the end of the summer.
Given that demand tends to waiver toward the end of summer when kids go back to school and families spend less time outdoors, clearance sales are incredibly popular. Be on the lookout for Labor Day sales at the end of summer. You may find 50% discounts or more from companies trying to clear out their inventory!
However, it is important to keep in mind that your options may be more limited if you rely on post-summer clearance sales. If you have designs in mind, you cannot necessarily be guaranteed availability, particularly if you shop from a retailer. Your choices will be restricted to what is leftover at the end of summer.
Spring Months: Pre-Summer Excess Inventory
While fall is traditionally the most popular sale period, spring is also a great time to find deals on fire pits. As mentioned before, companies tend to stock up on their outdoor equipment leading up to summer demand surges, which means they have huge amounts of fire pits just sitting in inventory.
Since the primary summer sales season has not yet begun, many retailers are vying for sales leading up to the summer demand surge. As such, they will offer pre-summer sales to try to gain market share at least for a period of time during which consumers have many different purchasing options.
In fact, some people have started referring to this pre-summer sales window as springtime "Black Friday." Many retailers will slash prices in the first few weeks of April as springtime kicks off. This period is, of course, quite short, so you should be very attentive to this 2-3 week timeframe to optimize your sale opportunities.
Holiday Sales
As is the case with almost any other products, fire pits often go on sale during holidays – and not just on holidays that occur in the spring and fall. Sure, Labor Day and Memorial Day are great times to find fire pit sales, but be sure not to forget about other holiday sale times, such as:
Halloween
Black Friday / Cyber Monday
New Year
Presidents' Day
Holiday sales are a great way for businesses to ramp up demand during times when people may otherwise not be interested in purchasing certain goods. As was the case with fall-time fire pit purchases, your options may again be limited when you rely on holiday sales, but you can still anticipate some varied options.
Not sure if you'll remember when to look out for holiday sales? One way is to subscribe to mailing lists at certain retailers or specialized fire pit stores. You will almost certainly get notifications any time there is a sale throughout the year so that you will not miss out.
Types of Fire Pits
There are several different types of fire pits, each of which has differing fuel sources and various pros and cons. The primary varieties include:
| | | | |
| --- | --- | --- | --- |
| | Overview | Pros | Cons |
| Wood | Wood burning similar to a traditional campfire | Closest to a real campfire ambiance and smell | Requires significant manual input; smoke emissions |
| Gel | Clean burning gel lit with a traditional gas grill lighter | Can be placed anywhere since the heat level is low | Gel needs to be replaced or refilled |
| Propane | Propane tank with an ignition switch | Versatile and very convenient | Requires periodic replacement of propane tanks |
| Natural Gas | Permanent connection to a natural gas line | Constant fuel source and easy to maintain | Requires natural gas installation |
Source: Compact Appliance
While these are some of the most common types of fire pits, there are many others like bio-ethanol, charcoal, and electric. Within each category, fire pits can further differ by the materials they are made from (e.g., stones, metal). Depending on the model, these can cost anywhere from a few hundred to several thousand dollars.
Places that Sell Fire Pits
There are many different types of places that sell fire pits. You can easily purchase these in-store or online, and many companies will create custom fire pits if you so desire. While this list is nowhere near exhaustive, here are some common places you can purchase fire pits:
General retail stores – Walmart, Target, Bed Bath & Beyond, etc.
Home improvement stores – Lowe's, Home Depot, Ace Hardware, etc.
Online retailers – Amazon, etc.
Specialized fire pit sellers – Fire Pit Outfitters, Woodland Direct, etc.
A simple online search will help you identify the most convenient fire pit sellers for in-store or online purchases. Most will even provide pictures and product descriptions that will help you to narrow down the right fire pit for you.
Choosing the Right Fire Pit
With so many different options of fire pits, you may be wondering how to choose the right one. Do you go wood or propane? Do you find stone or metal varieties? Do you purchase a basic or a custom fire pit? The number of options can seem endless, which may feel overwhelming.
The best way to determine the right fire pit is to make a list of what is most important to you. For example, if you are looking for ambiance over convenience, choose wood. If you care about aesthetics and worry about rusting, choose stone. And if you don't want anything too fancy, choose basic over custom.
There are a number of other factors that may also ultimately impact what type of fire pit you end up purchasing, so be sure to ask yourself the right questions:
How much money am I willing to spend?
How often do I plan to use my fire pit?
Where do I want to put my fire pit? Does it need to be portable?
How flexible am I with the fire pit design? Do I have a particular aesthetic in mind?
Are there any local fire pit laws or restrictions where I live?
By asking yourself these questions and really thinking through what is most important to you in the long term, you will be able to significantly narrow down your options and make the most informed decision from there. 
Also be sure to check out some great accessories for your fire pit! If you're looking for a new project, you can always look into how to build a fire pit with pavers!