A nice-looking fence can be a great addition to anyone's yard. After years of sitting in the elements, the fence can begin to break down, become rusty, or just be an eyesore. You may even find that you desire more privacy than your fence currently offers. So, how do you cover a fence cheaply?
There are several ways to cover a fence cheaply to give your fence a fresh look or to add more privacy. Here are some of the ways that you can cheaply cover a fence:
"Camouflage" the fence with paint
Replace broken or rotten boards
Add plants to cover the fence
Cover with landscaping fabrics
Giving your yard a fresh, new look can be accomplished easily and without spending a fortune. And it's a great alternative If you don't have the time or energy to build a new fence yourself. Throughout this article, we will go over the many options that you can choose from to cover your fence no matter which type of fence that you have.
How Do You Cover a Fence Cheaply?
A fence can be an important feature in your yard. Besides keeping dogs and children from escaping, a fence can add a beautiful aesthetic and the perfect finishing touch to your landscaping.
After years of being out in the weather, your fence may begin to look old, dirty, and close to falling apart, which will no longer be pleasing to look at.
Deciding to cover your fence, instead of replacing it, is an easy task and will cost you much less money thank a new fence cost. Now, we are going to go over the different types of fences that are the most common and the best, cheap ways that you can cover them to spruce up the appearance or to add more privacy.
Covering Wood Fences Cheaply
Wood fences are the most common type of fences. A wood fence can easily become dirty, start to lose paint, or begin to rot in the weather. Luckily, there are a few easy things that you can do to fix these problems if you have a wooden fence.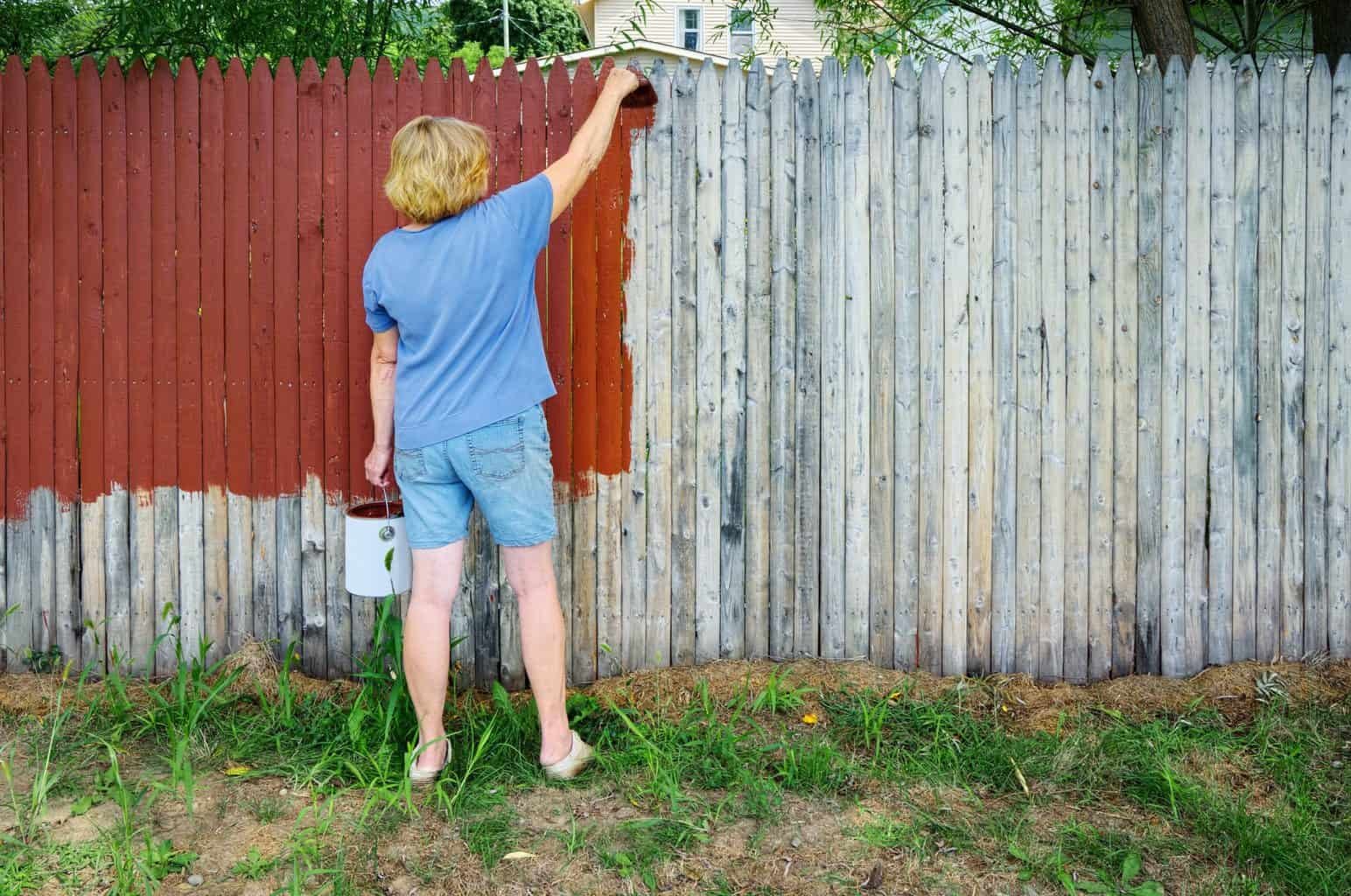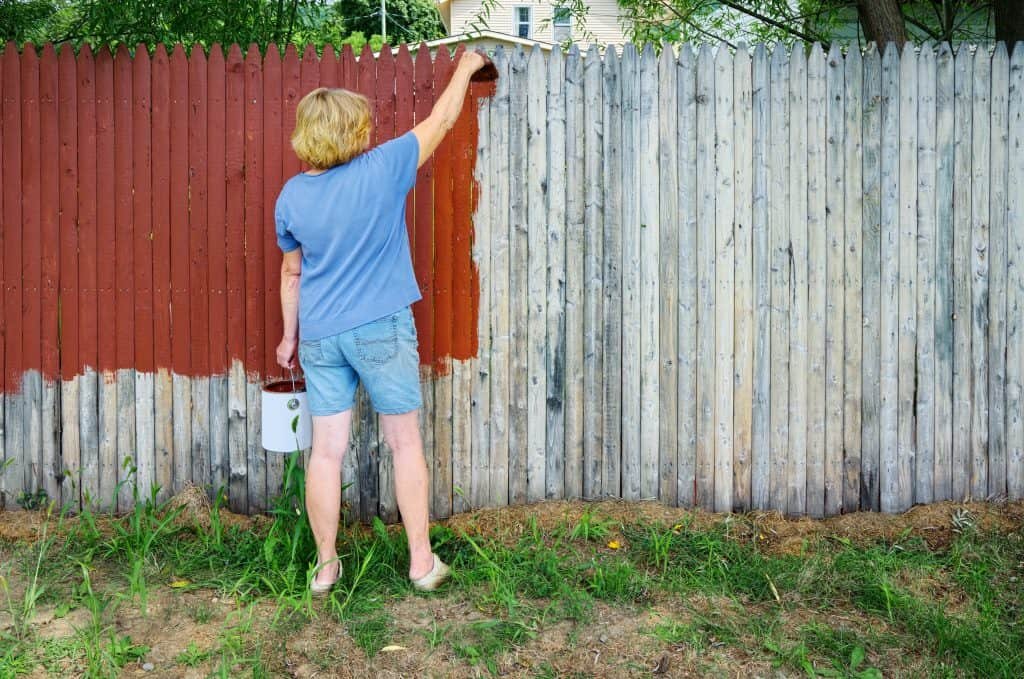 How to Cover Your Wooden Fence for Privacy
Fortunately, when most people purchase wooden fences, the privacy aspect is pretty much taken care of. However, after years of being planted in the dirt and sitting in the rain, some boards may start to rot, leaving you with one or a few open areas in your fence.
If this happens, it is a very simple fix. Simply add new boards to the places where the rotten boards had to be removed. It is also possible that there are holes in your fence from where a knot in the wood fell out after being in the elements for a while.
Here is how to fix those knot holes in your fence for more privacy:
Use sandpaper to sand the outside and inside of the knot holes.
Apply a ready-to-use wood putty, such as Plastic Wood Ready To Use Wood Filler.
Let the putty dry for 12 hours.
Add more putty to make a layer that is even to the wood of the fence on both sides of the fence.
Let it dry for at least 24 hours.
Use coarse sandpaper to smooth out any rough spots or lumps in the putty.
Once this is completed, you will have full privacy back in your yard again.
How to Cover Your Wooden Fence to Make It Look Better
In the case of wooden fences, as soon as the paint starts to chip off the fence will immediately begin to look like a blemish in your beautifully landscaped yard.
The best way to make a wooden fence look better is apply a new coat of paint. You could even apply a paint color that would almost camouflage the fence into its surroundings, such as green or brown.
You could also buy a privacy screen, such as the ColourTree Black Fence Privacy Screen, which will completely cover up the fence. It is important to know, though, that privacy screens fade quickly in the sun and will likely become damage easily during any rough storms. 
It is likely that you will have to replace privacy screens every couple of years in order to keep your yard looking perfectly.
Covering Chain-Link Fences on a Budget
Chain-link fences are also very common fences and they are quite inexpensive. Unfortunately, the rain and morning dew can cause the fence to rust, and they are not the best fences for privacy, but there are a few things you can do to make it look better, and even add privacy.
How to Cover Chain-Link Fences for Privacy and for Better Looks
One of the most common ways that people cover their chain-link fences for privacy is by using slats that are installed vertically through the chain links. These slats will give you more privacy than a regular chain link and are made from durable materials. Another product I came across to give your chain link fence more privacy is hedge slats. They are installed similar to the regular chain slats but look like hedges.
Some of the more creative minds out there have found that you can easily make your chain-link fence look amazing while also adding tons of privacy. Here is how you can do it:


Plant vines or climbing plants along the fence to camouflage it.
Plant hedges, bulky bushes, or small trees along the fence to cover it.
Plant tall, low maintenance grasses, such as San Diego sedge to cover it.
Most hedges and bushes are low maintenance, requiring little to work to keep them looking beautiful.
If your chain-link fence has become rusty and you do not care too much about privacy, then adding a coat a paint will be just the thing to do to make it look better. You could also paint it green, brown, or black so that it does not stand out so much.
Other Types of Fences and How You Can Cover Them Cheaply
While wooden and chain-link are among the most common types of fences, there are also PVC, vinyl, and wrought iron fences that you will likely see, occasionally, in people's yards.
You can cover these types of fences using the methods that are mentioned above. It should be noted, though, that vinyl and PVC fences will not allow paint to adhere to them very well, so that option will not work for these. Thankfully, a quick scrub with soap and water can clean them up nicely.
For wrought iron fences, planting vines or hedges in front of them is an easy way to add some privacy, while a fresh coat of paint will make them look brand new.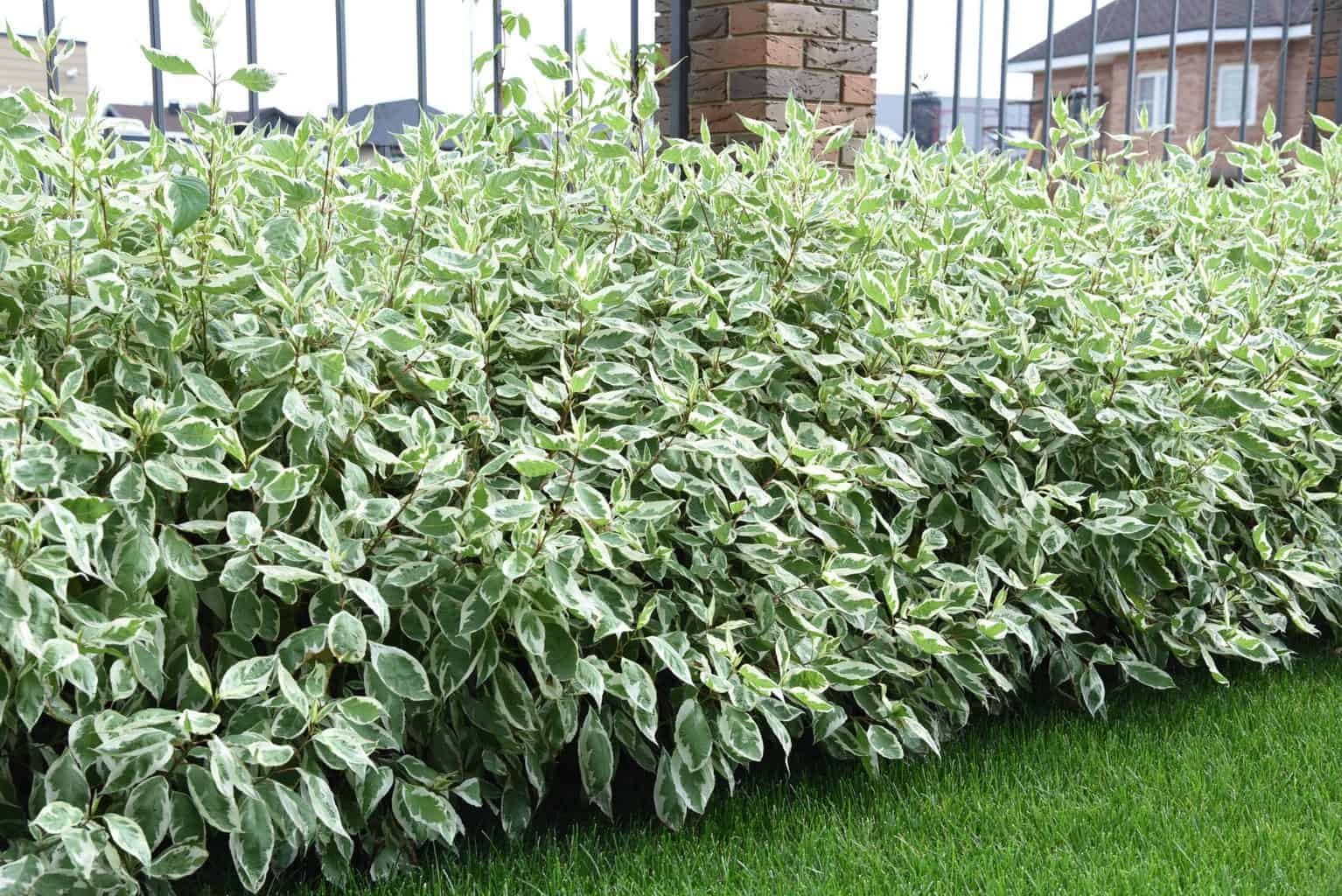 Conclusion
In conclusion, a fence is a very important part of your yard. It can tie the whole look of the yard together while keeping "wandering eyes" out of your personal space. If your fence has begun to decay, lose some of its appeal, or does not offer the amount of privacy you want, you can easily fix it without spending the money on an entirely new fence.
There are several ways to cover a fence cheaply to give your fence a fresh look or to add more privacy:
Dress-up or "camouflage" the fence with a fresh coat of paint
Replace broken or rotten boards with new ones
Plant vines, hedges, or bushes to grow in front of the fence
Cover with landscaping fabrics for privacy
Covering your fence is a great way to save some money and use your creativity to pull your landscaping work together.