Are you looking for creative fire pit landscaping ideas for your backyard?
Do you want to create a cozy, inviting backyard space for your friends and family to gather around? A fire pit is a perfect way to do just that.
Not only are they a great focal point in any yard, but they also provide warmth and comfort on cool evenings.
This blog post will share 14 creative fire pit landscaping ideas that will inspire you to build one in your backyard!
A Bowl of Fire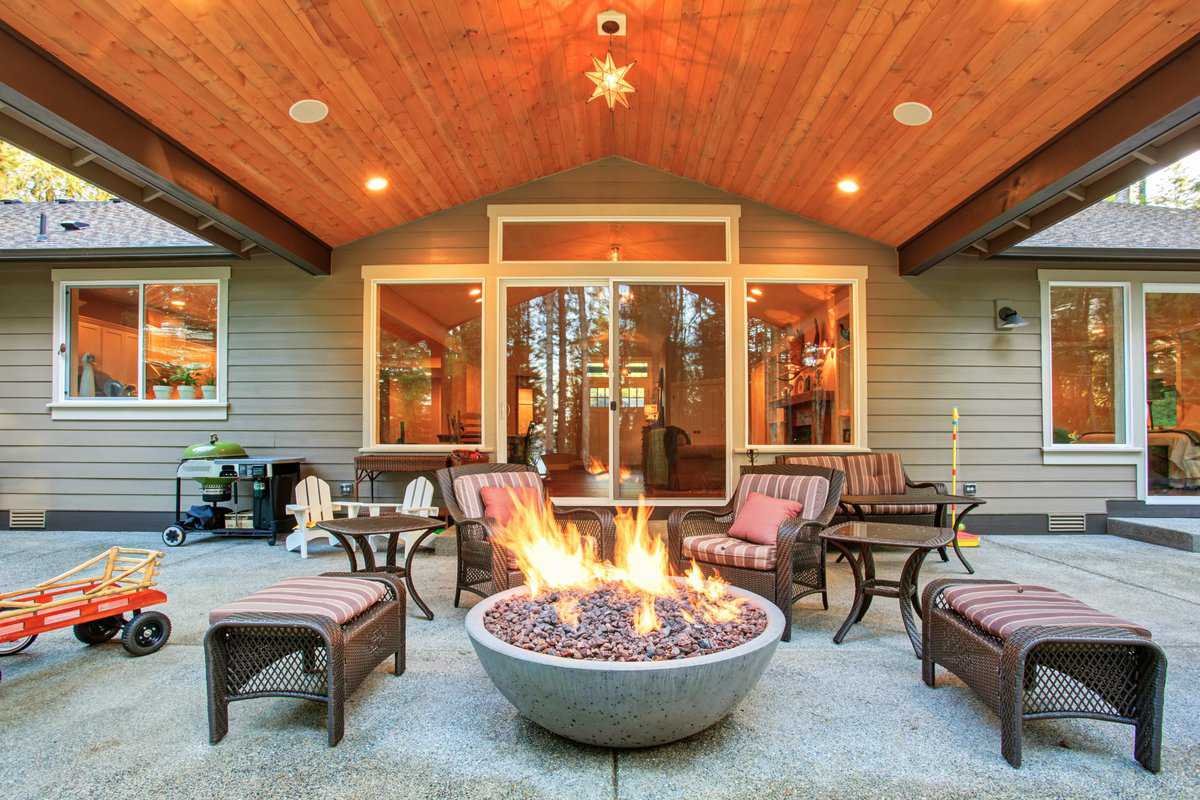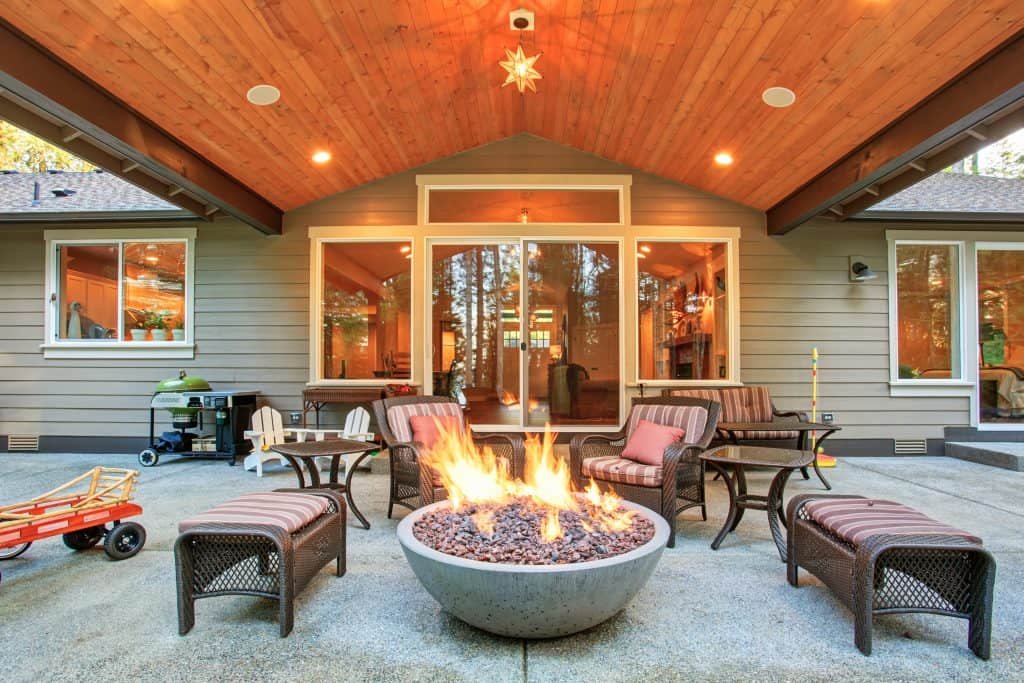 If you're looking for a unique twist on the traditional fire pit, why not try creating a "Bowl of Fire"?
Instead of building a large pit in the ground, use a metal bowl as your base. Then, arrange wood or charcoal in the center to create a beautiful and contained fire.
Not only will this add some visual interest to your backyard gatherings, but it's also easier to clean up and transport than a standard fire pit.
Plus, the smaller size makes it a safer option for families with young children.
So break out the marshmallows and gather around your new "Bowl of Fire" for an evening of flames and fun.
Natural Stone Fire Pits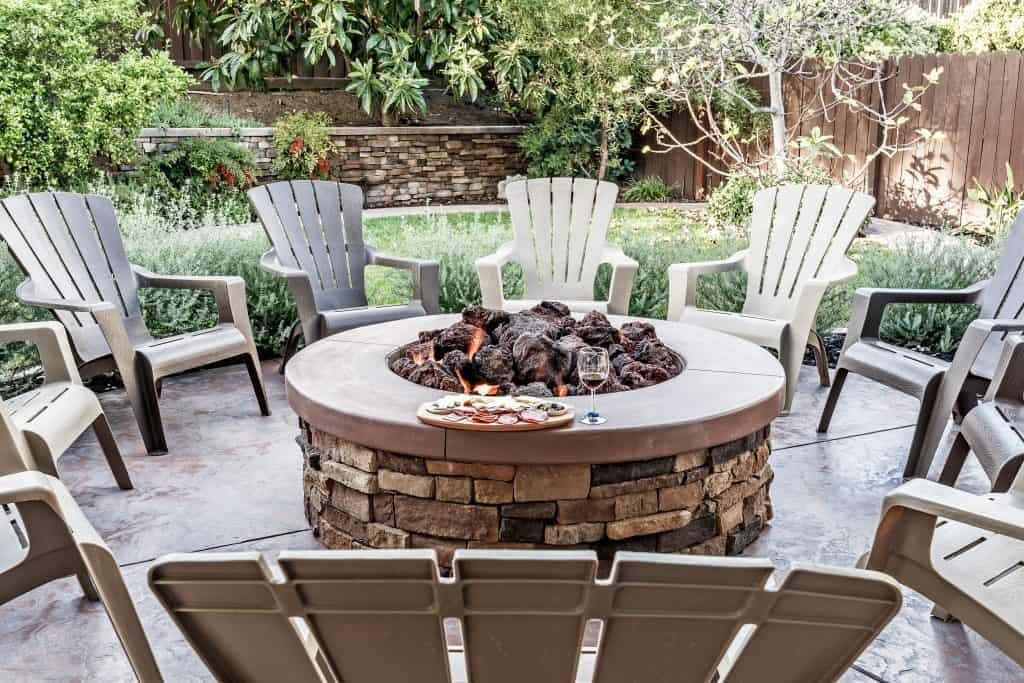 If you want a more natural outdoor look, consider building one out of natural stones. Not only does this add visual interest to your outdoor space, but it also blends in seamlessly with the surrounding environment.
You can easily buy them from a landscaping or masonry supply store. Stack and arrange them in a circular shape, leaving an opening for the fire.
This DIY project can take some effort and time, but the end result is definitely worth it.
Plus, the natural stone retains heat well and can be used for cooking over an open flame. So get creative with your next fire pit design and choose the natural stone option.
Sunken Fire Pit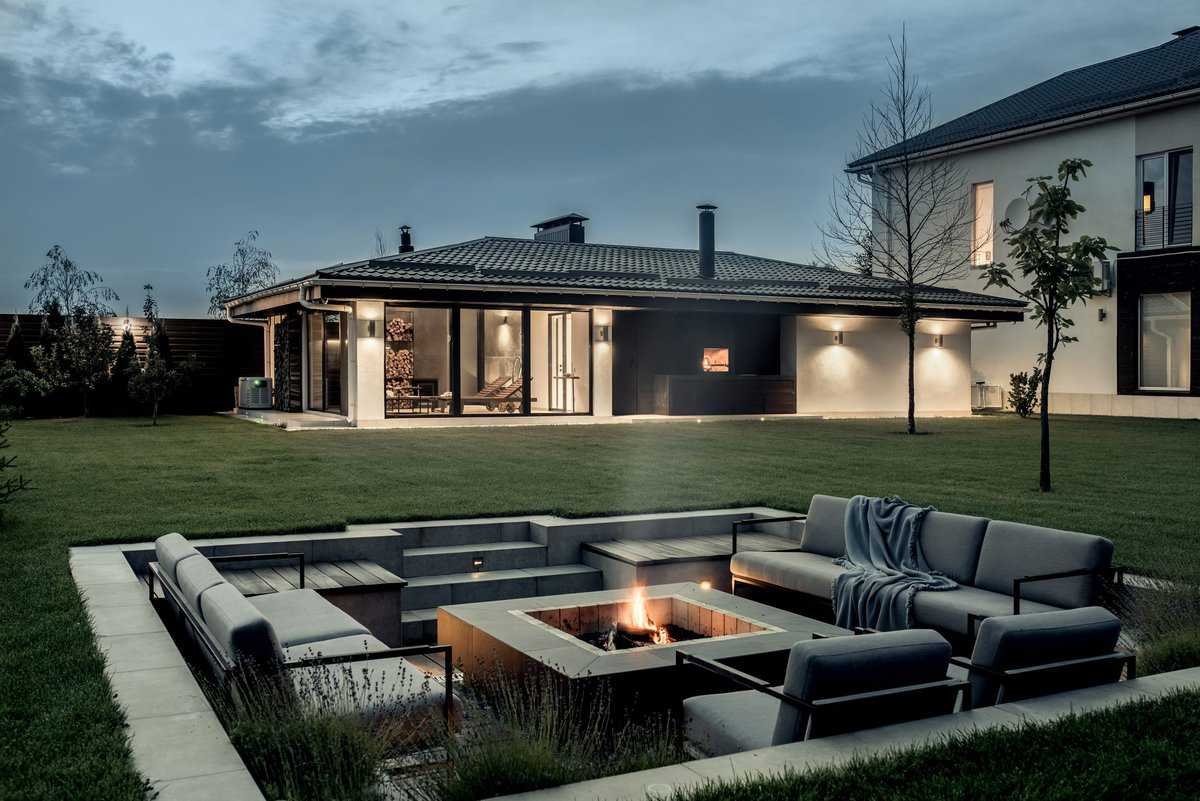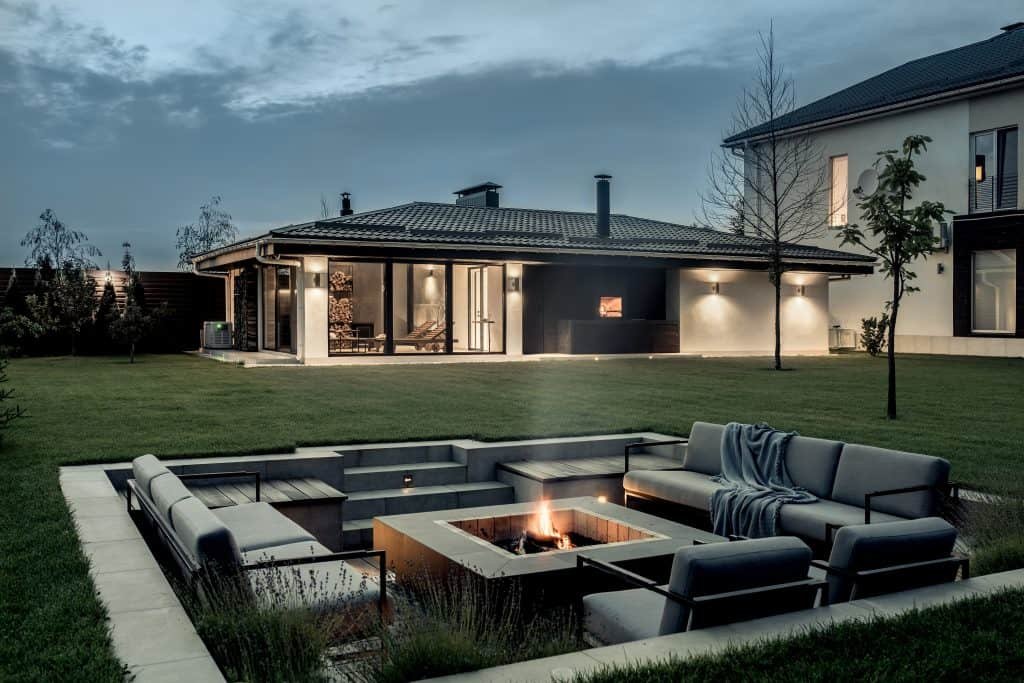 Another popular option is the in-ground fire pit. T
This can be customized to fit your backyard space. Dig a hole in the ground that's large enough to accommodate your desired fire size.
You can also build a seating area around your in-ground fire pit by using stones or bricks to create a makeshift bench.
This is a great way to relax and enjoy the warmth of the fire on a cool evening.
Square Fire Pit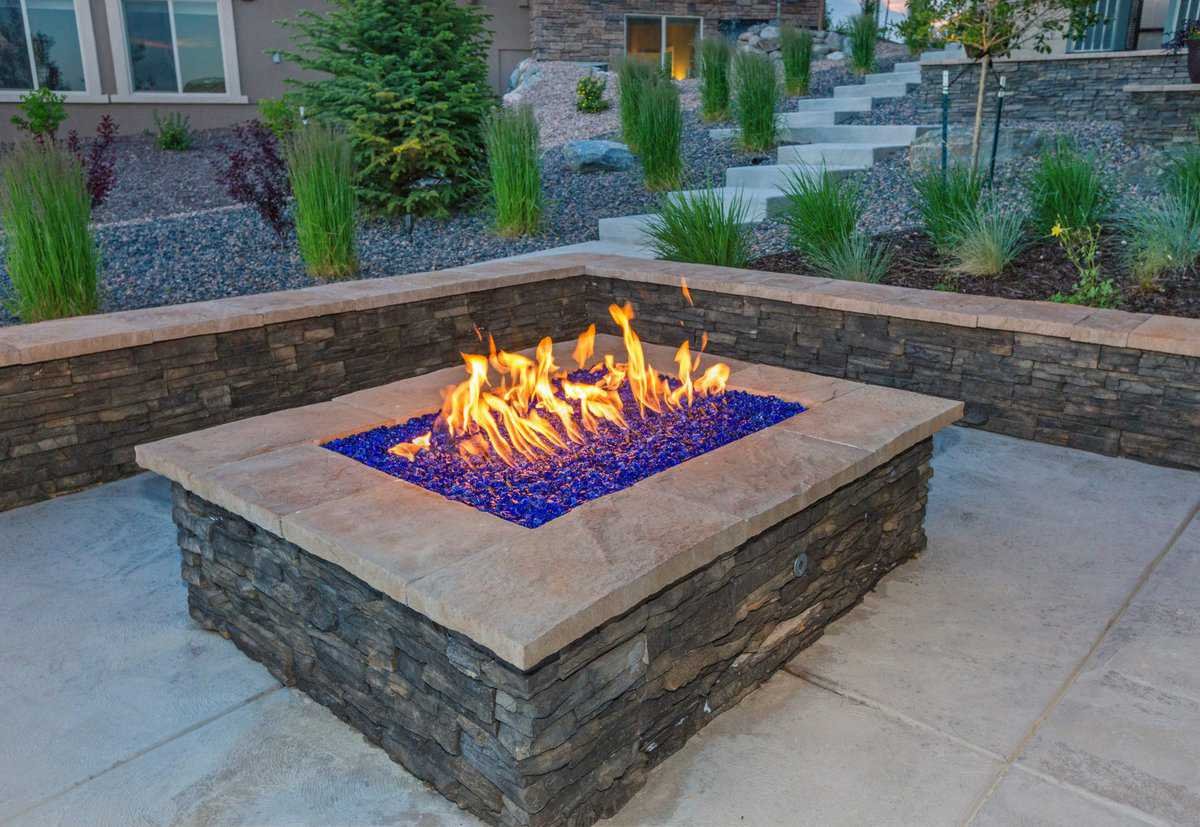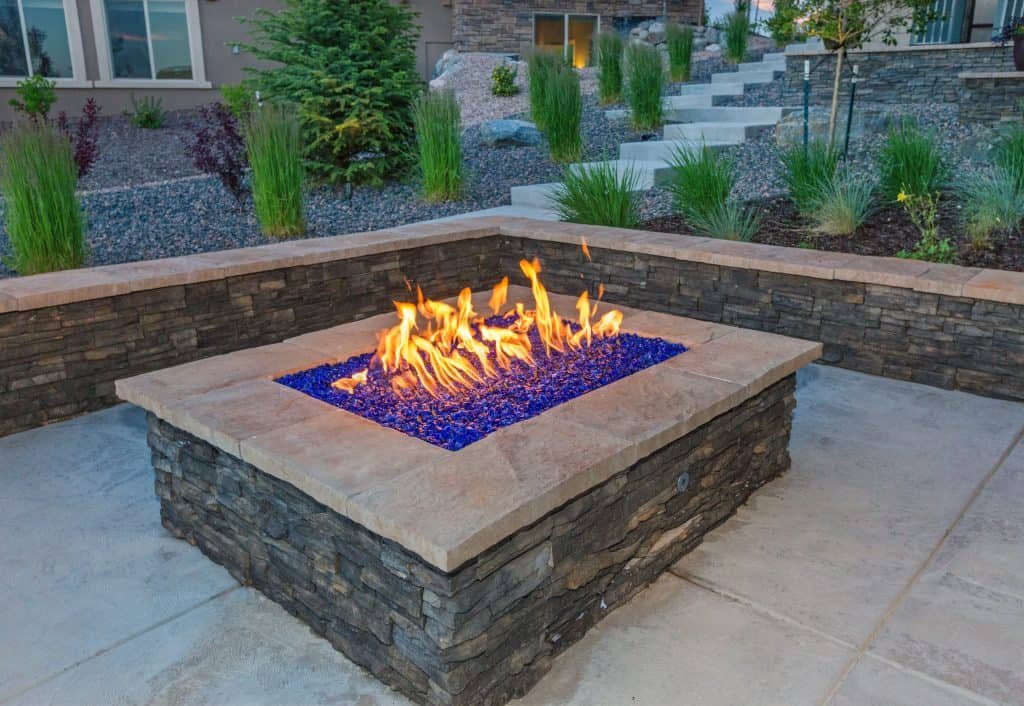 One of the most popular trends in fire pit design is the square fire pit. This type of fire pit is easy to construct and can be customized to fit your backyard space.
Simply choose a location for your fire pit, then build a square or rectangular frame out of pavers or stones.
Fill the frame with sand or gravel, then arrange wood in the center to create your fire.
So if you're looking for a stylish and functional fire pit, the square paver fire pit is a great option.
Pool Side Fire Pit
If you have a pool in your backyard, you can create a fire pit near the water.
This type of fire pit is perfect for entertaining, as it provides a warm and inviting space for guests to gather.
Plus, the proximity to the pool means you can take a dip in the water to cool off if things get too hot.
You can also add a layer of fire-resistant material, such as bricks or stones, to help contain the flames.
So if you're looking for a unique and stylish fire pit, consider putting one near your pool.
Portable Fire Pit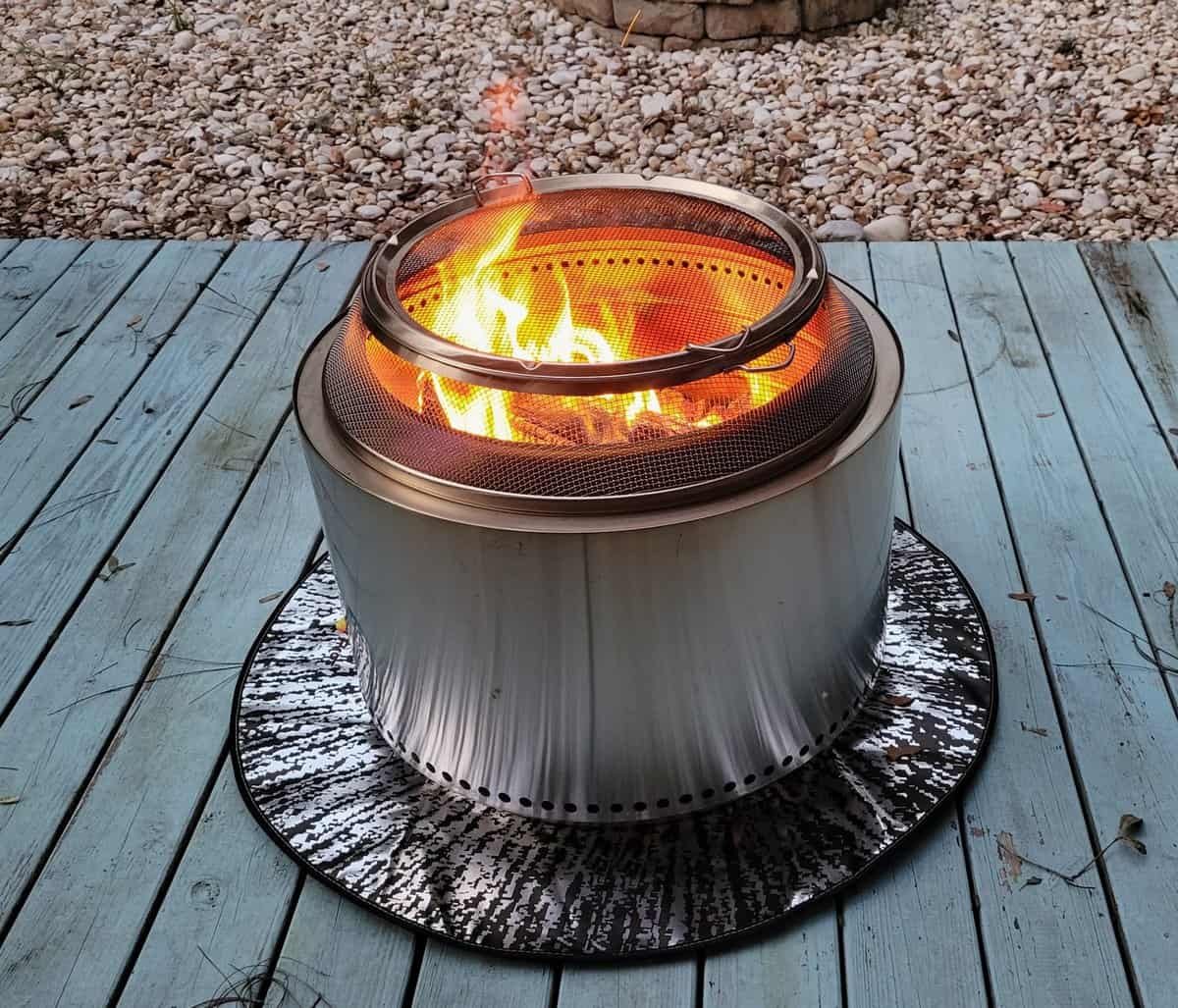 Another option for those with a small backyard is to build a portable fire pit.
Portable fire pits are great because they can be moved around as needed and do not require any permanent installation.
The most popular option recently is the Solo Stove. We got the Yukon bundle one black Friday and love how quick it is to start a fire.
It's also a super efficient fire. You can read more about our Solo Stove yukon review.
Quick Cinder Block Fire Pit
If you need to quickly put something together for an oyster party or get together, then consider doing a cinder block fire pit.
We put this together after moving into our house and wanted to have an oyster party with friends.
This was a great set up for one season before we built our river rock fire pit area.
Cozy Seated Fire Pit Area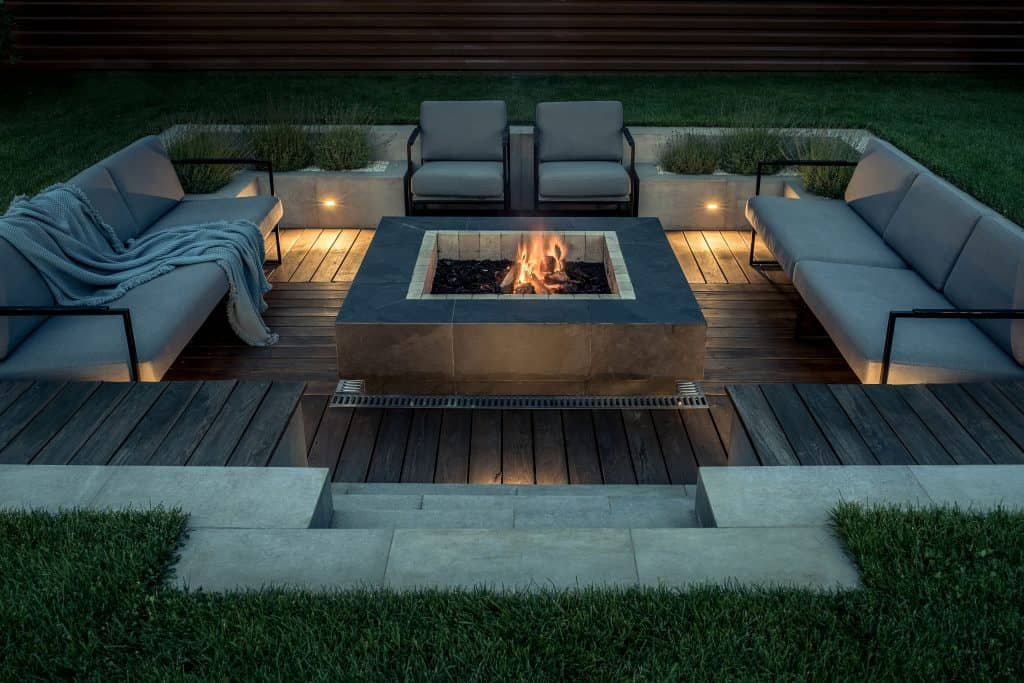 No matter what type of fire pit you choose, be sure to include some seating around it.
This way you and your guests can enjoy the flames. benches or chairs are always popular choices, but you could also get creative and build your own custom seating area.
For example, you could use pavers or stones to create a makeshift bench or build a fire pit table where everyone can gather around.
So whether you're looking for a simple backyard gathering space or a more elaborate outdoor entertainment area, be sure to include some seating in your fire pit design.
Metal Fire Pit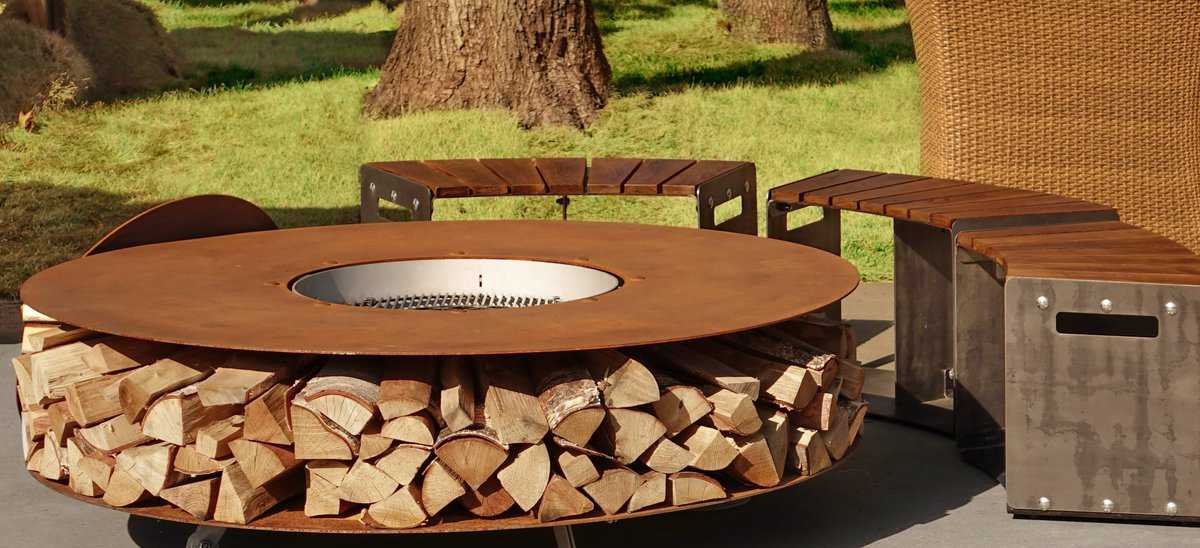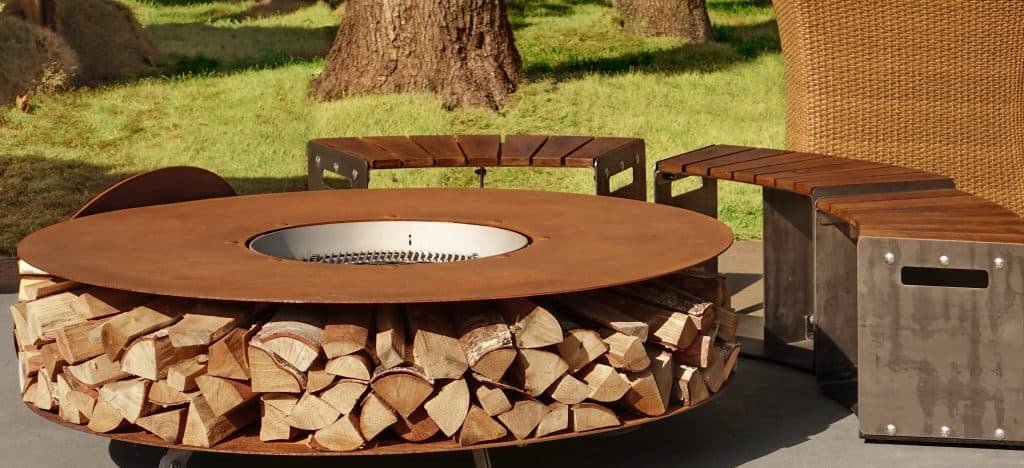 When it comes to outdoor fire pits, metal is an often overlooked material.
However, metal fire pits can provide both style and function to any backyard gathering. They come in various designs, from sleek modern curves to rustic hammered finishes.
Plus, metal fire pits often have a removable grill top, allowing for dual use as a fire pit and cooking area.
Many metal fire pits also come with a spark screen for added safety, and the durable material allows for easy cleanup after use.
So consider adding some metallic flair to your next outdoor gathering with a metal fire pit. It's sure to be both functional and stylish.
Rustic Fire Pit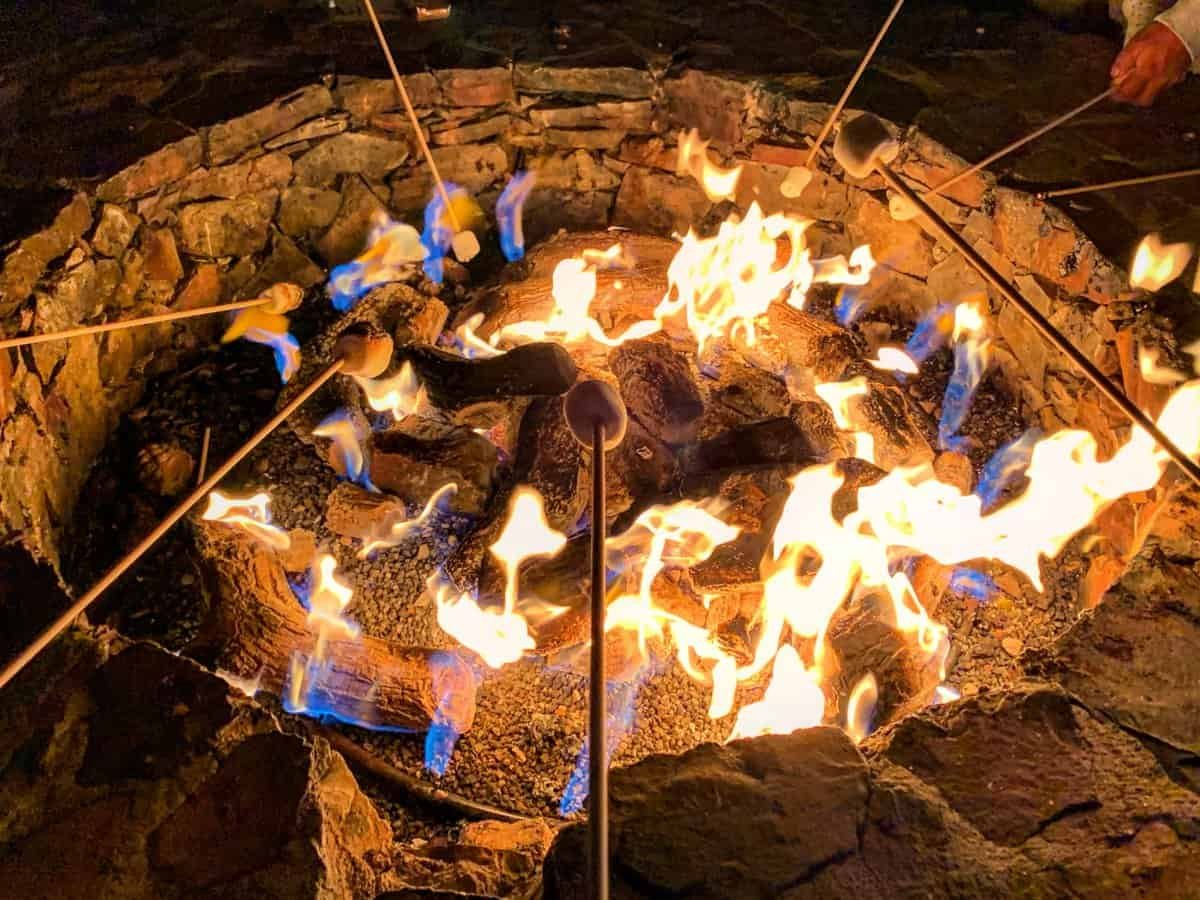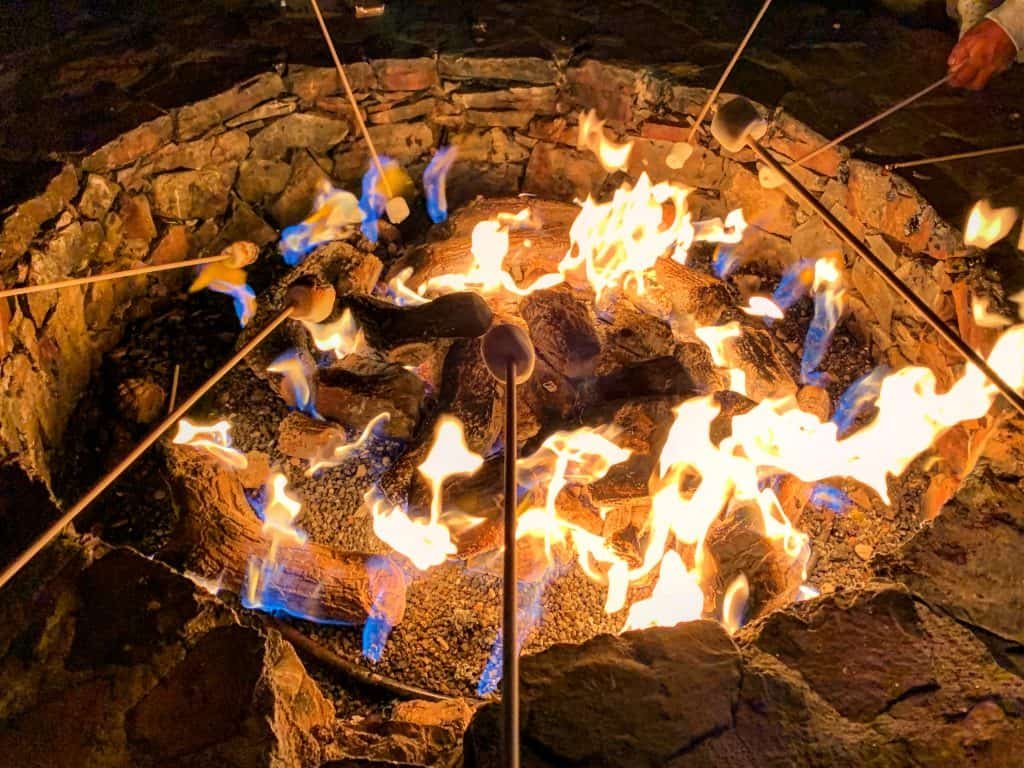 Are you looking for an outdoor fire pit that brings a touch of rustic charm to your backyard or camping spot?
Look no further than the rustic fire pit.
This easy DIY project involves using a metal drum, shovel, and rocks to create a practical yet stylish fire pit.
First, dig a hole in the ground where you want the fire pit to be located.
Place the metal drum inside and surround it with rocks. Finally, add some logs, light a fire, and voila! You have a cozy spot to gather around on cool nights with friends and family.
Best of all, the rustic fire pit is portable and can easily be moved to suit any outdoor setting.
Stacked Stone Fire Pit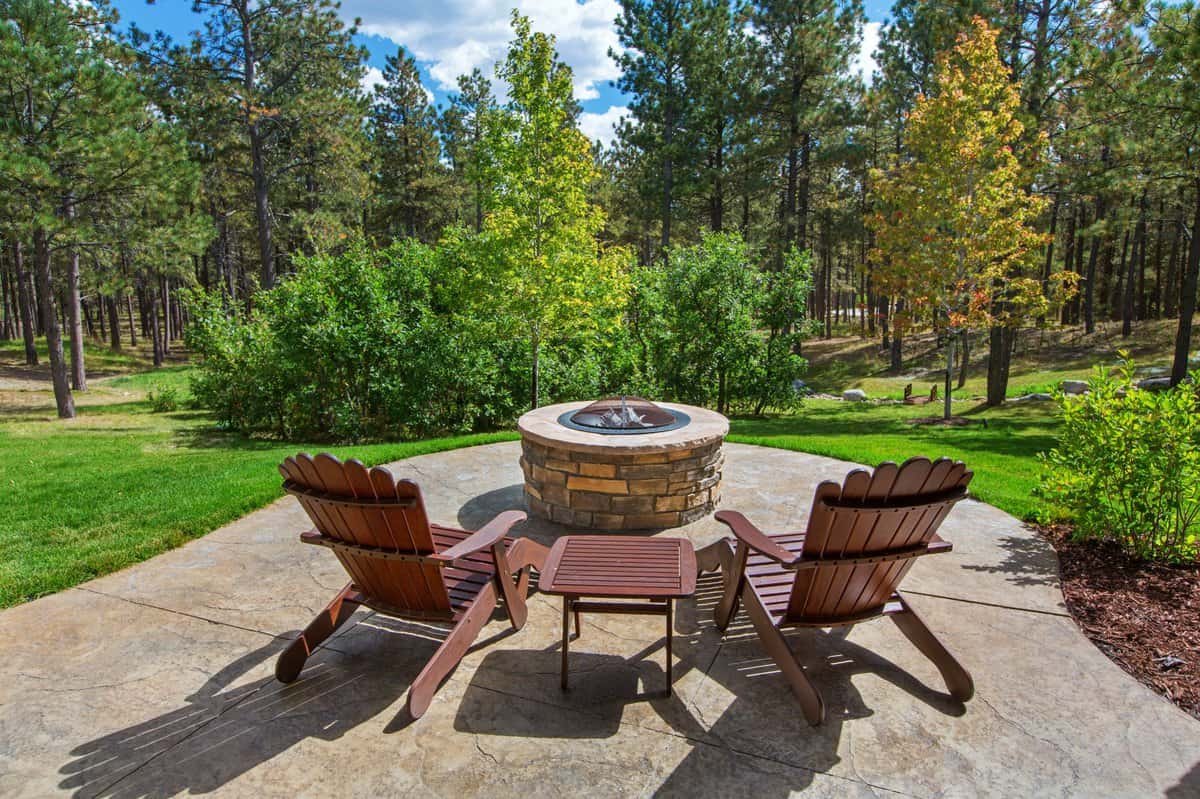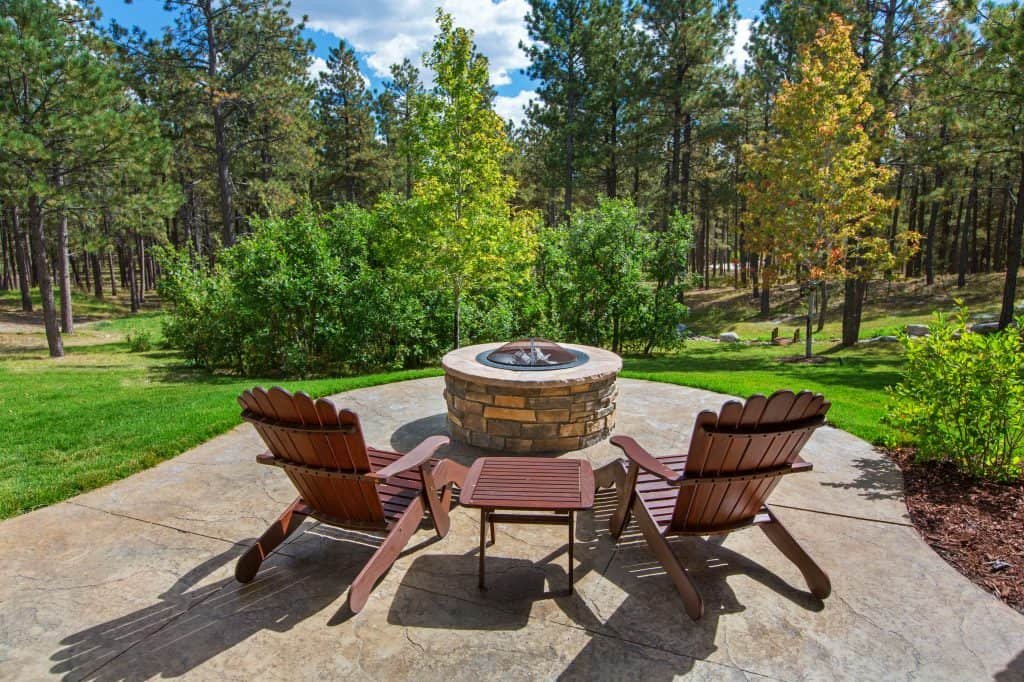 Consider a stacked stone fire pit if you're looking for a unique fire pit design.
This option offers a rustic, natural look that blends well with outdoor landscaping.
To build a stacked stone fire pit, place stones in a circular pattern to create the outer walls of the pit. Use larger stones at the bottom for stability and leave space between each stone for airflow.
Use fire-resistant materials such as volcanic or river rocks for added safety.
And don't forget to include a metal wire mesh insert containing flying embers! With some time and effort, you can have a one-of-a-kind fire pit that will be the centerpiece of your backyard gatherings.
Plus, the stacked stones blend seamlessly into your landscaping for an attractive year-round feature when it's not in use.
So why not add some rustic charm to your outdoor space with a stacked stone fire pit?
Cooking Fire Pit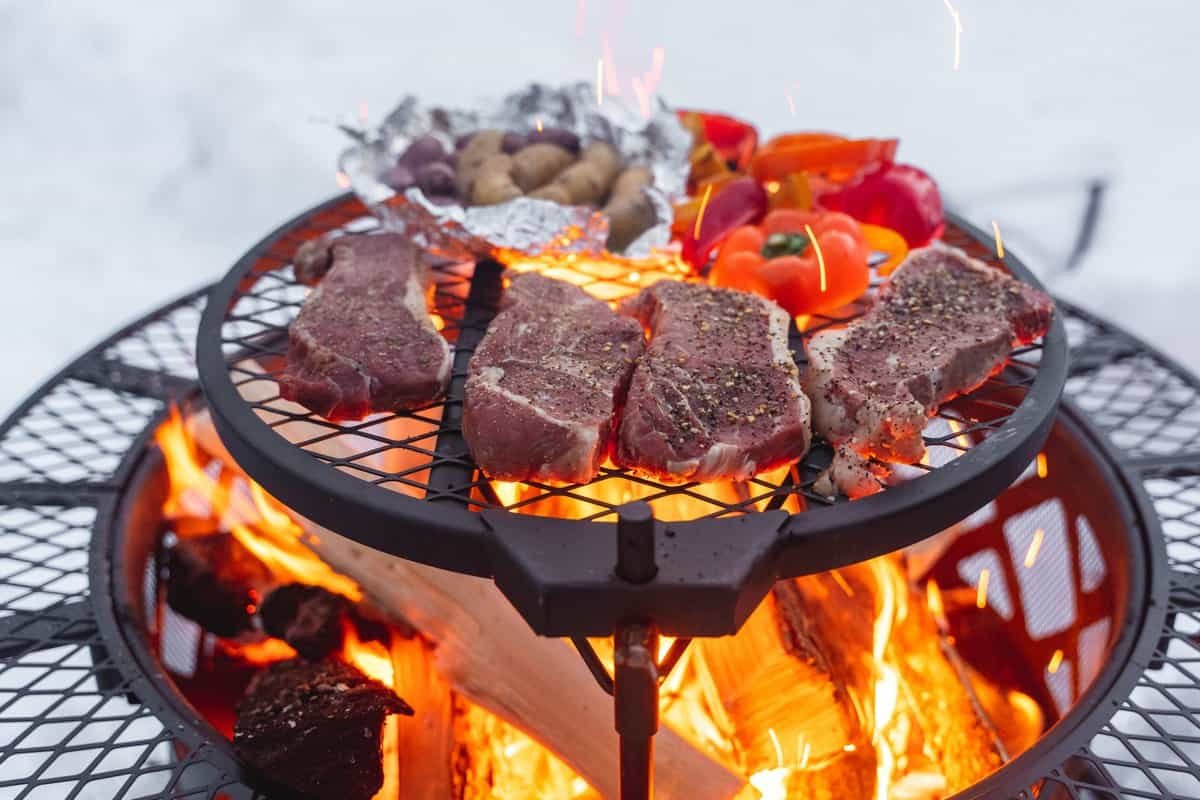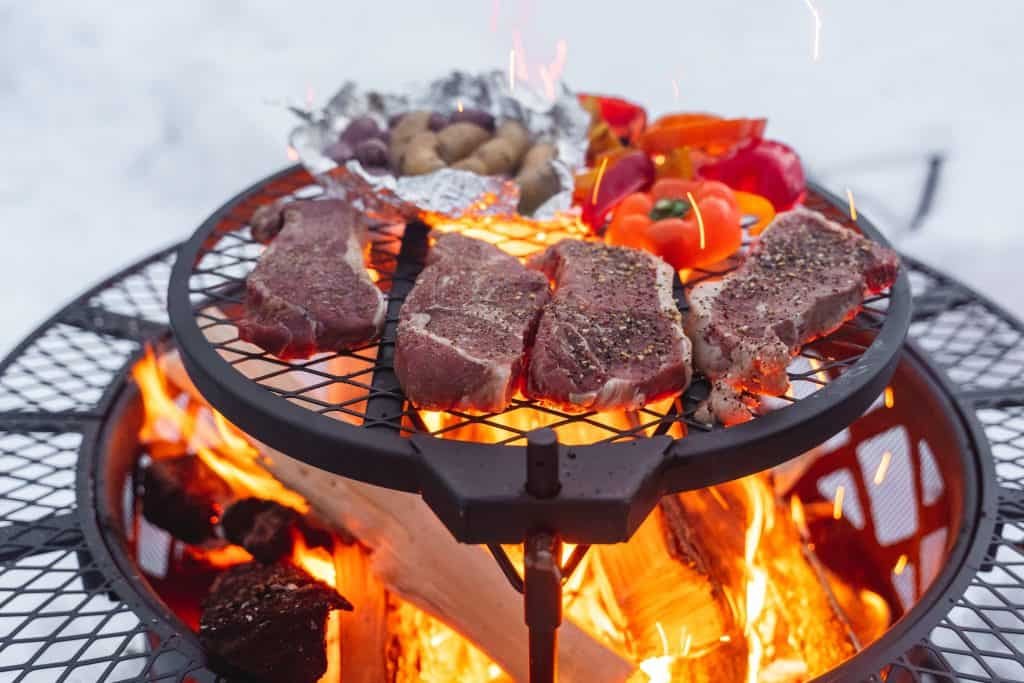 If you want to use your fire pit for cooking, be sure to include some grill or grilling accessories in your landscaping plans.
This will allow you to cook meals outdoors without leaving the comfort of your backyard.
Many grills are designed to fit right over the top of a fire pit, making for an easy transition from flames to a cooking surface.
You can also find portable grills that can be placed directly on top of the fire pit.
Modern Looking Fire Pit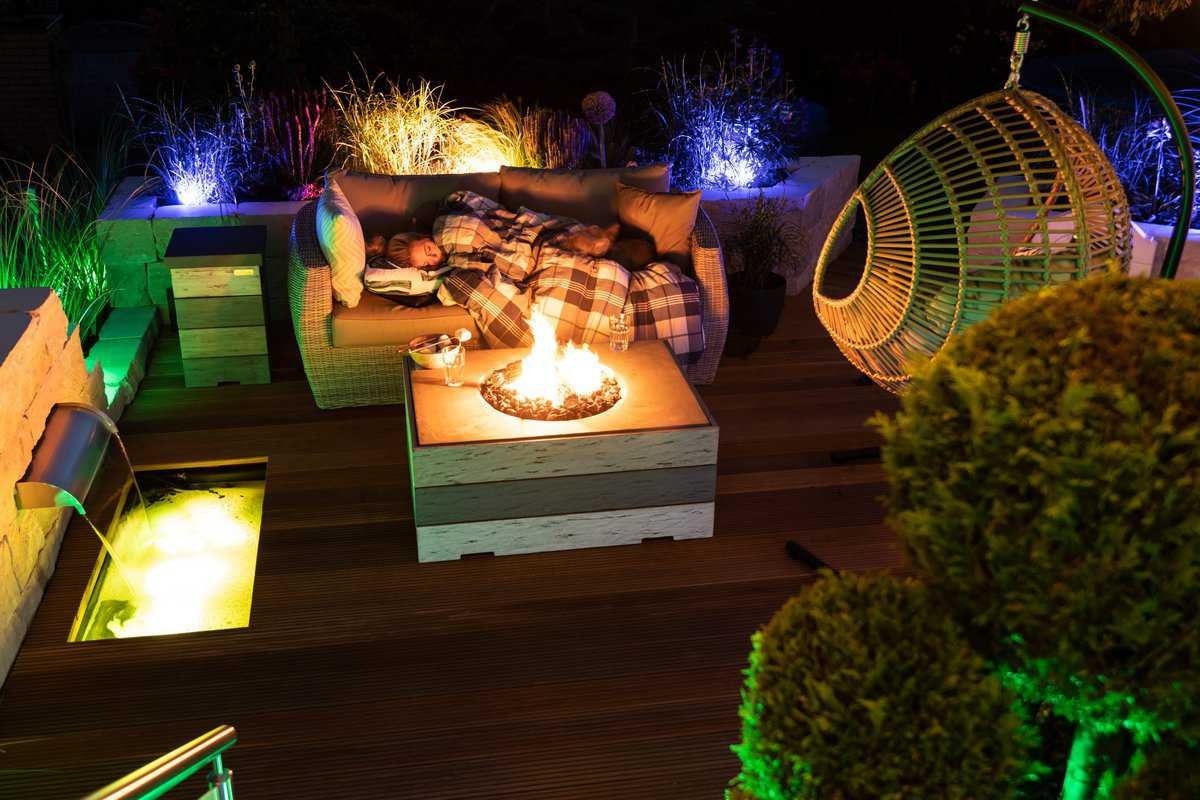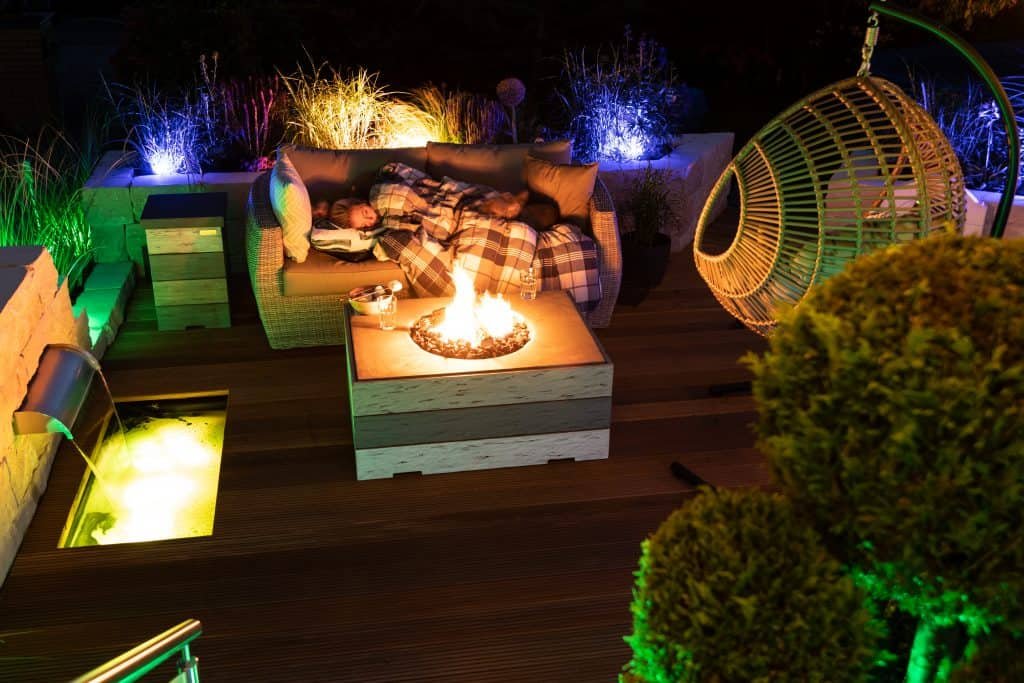 Consider a minimalist fire pit if you want to add some modern flair to your outdoor space.
These sleek designs often feature smooth surfaces and minimal adornment, creating a streamlined appearance.
Some modern fire pits are even made from materials like stainless steel or concrete, adding to the contemporary feel.
If you're entertaining guests, these fire pits also offer functional advantages. Their simple designs make them easy to clean, and some models even come with hinged covers for added versatility.
So for those seeking a touch of modernity in their backyard gatherings, a minimalist fire pit may be the perfect fit.
Table Top Fire Pit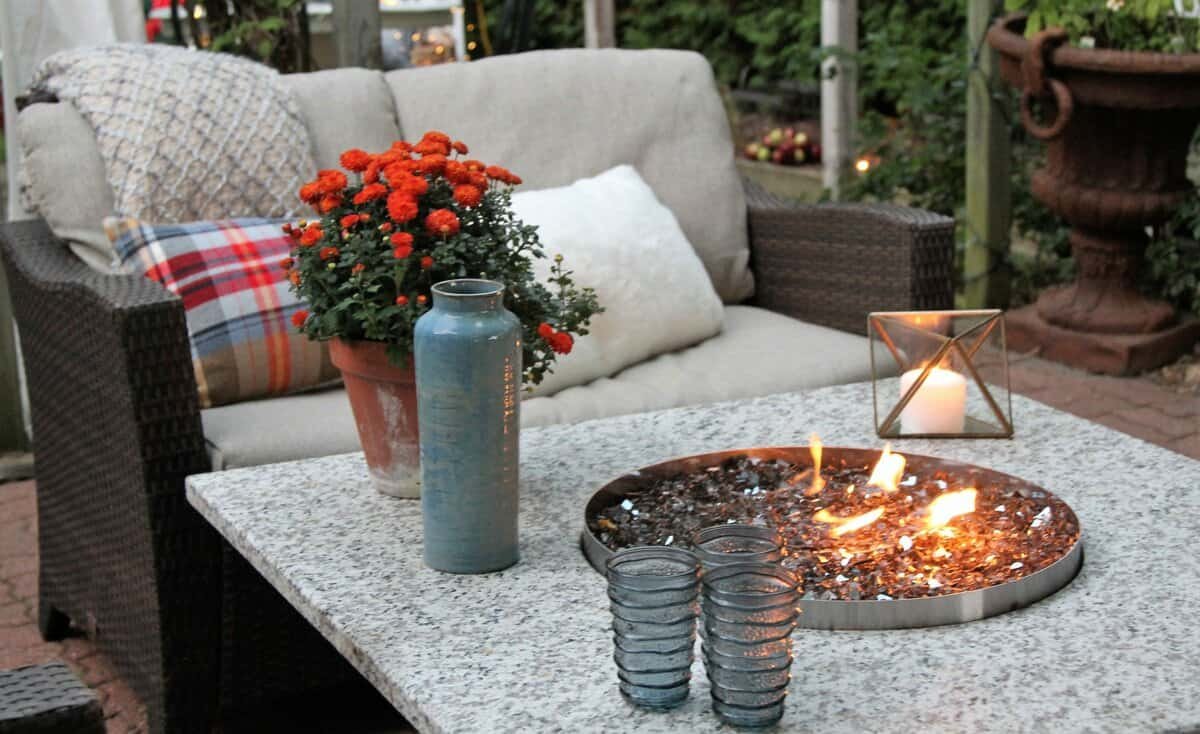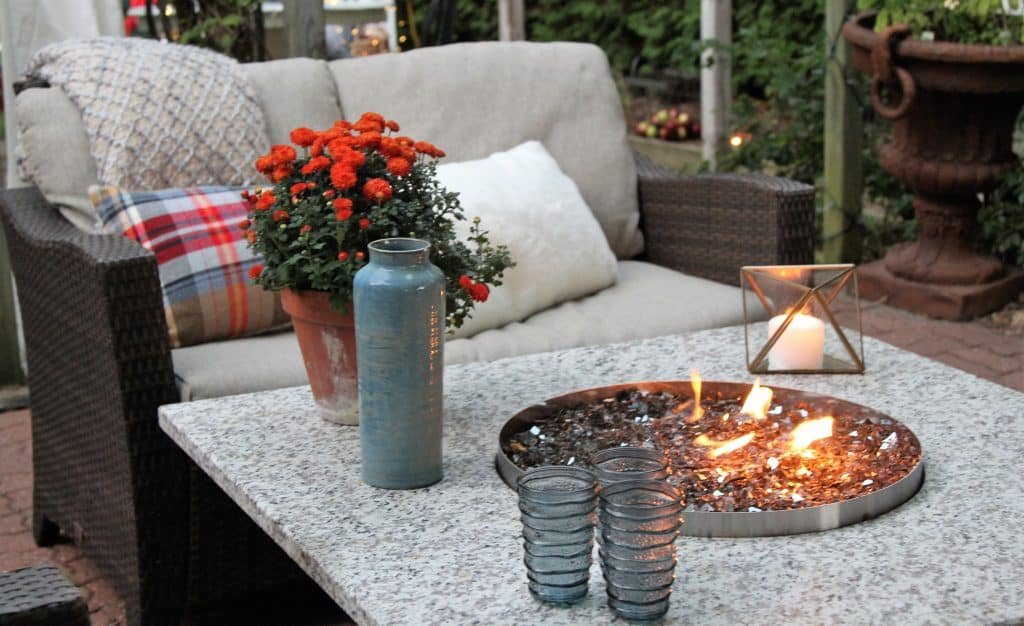 Are you tired of traditional backyard fire pits taking up precious outdoor space?
Consider a tabletop fire pit to add ambiance without sacrificing square footage. These innovative fire pits can sit on any flat surface, such as a table or patio.
Some even come with glass shielding to protect the flame while still allowing the warm glow to emanate.
Best of all, most of them have compact designs that make them easy to transport and store when not in use.
More Design Ideas